Discussion Starter
·
#1
·
I'm confused about this plant and name.
I have this in my tank.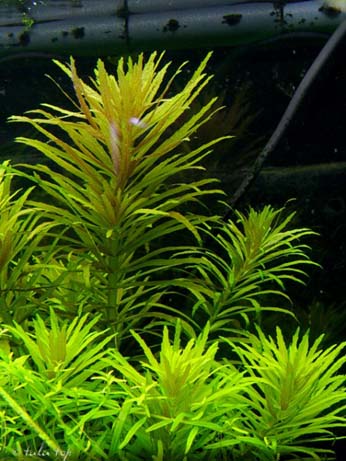 But when I do a google search I find two sorts. Is this the same exact plant but one submerged and one emerged?
I was just down at my LFS and was shown was Limnophila Aromatica was and it was not any of the above images. The stems were different and it had alot less amount of leaves from the top image. However the leaves on it were of the same shape but larger and featured the points on the edge of the leaves. The plant was all green aswell. I know the tank they keep it in uses a hagen yeast co2 injection canister and they use flourish tabs in the tank aswell. 10gal tank. I would imagine if it were the same plant it would carry more of the same features as the above plant, like the bottom of the leaves turning dark purple or purplish pink.
Am I lost? Or are these the same plant and just different strains?