Lowered prices again.
24in Current Orbit 2x65w power compact light w/ lunar led. No legs and bulbs work but are spent. Very bright light though. $70 shipped
36in Fishneedit T5ho 4x39w with plant bulbs. Only used for a few monthes so plenty of life. $80 shipped
Eheim Ecco 2236 w/ Eheim pro substrat media and sponges. Also comes with glass intake and outflow. $100 shipped.
Hydor 200 eth inline heater - $35 Shipped-Sold thought I had another but still haven't found.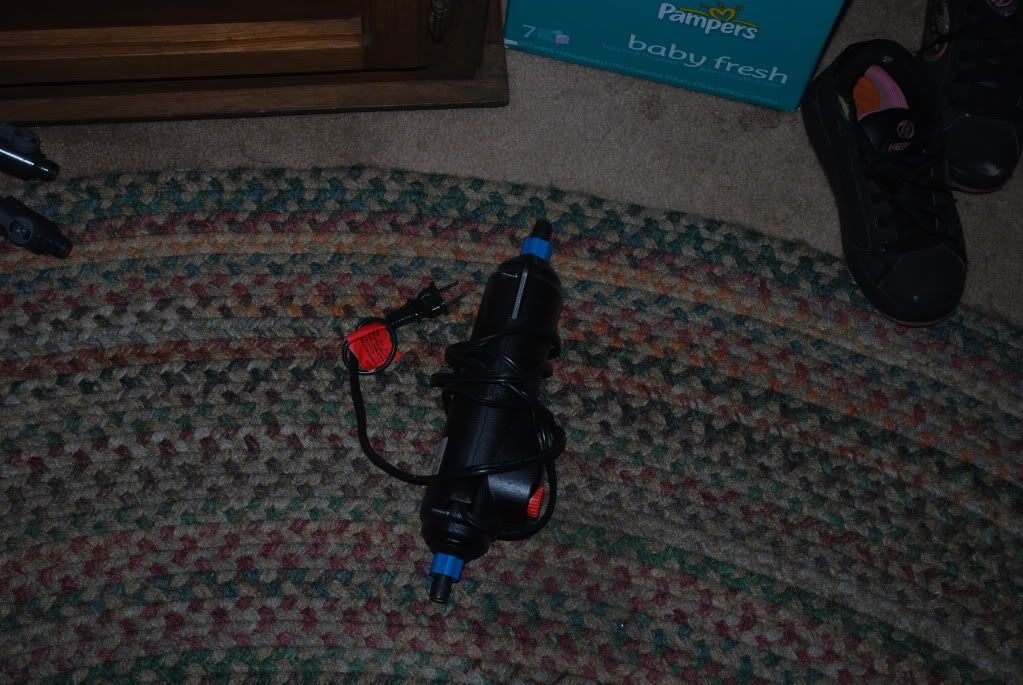 Cal Aqua Labs Glass Intake/Outflow sized for Eheim classic canisters. 17mm intake and 13mm outflow. Comes with the clear suctions even though they are not in the picture. $60 shipped