Hello TPTers!
Just lowered the price, open to trades as well.
If you are looking for a big plant package you've found the right thread. I just rescaped my 75 gallon and I pulled out a package to post for sale. These are all rooted plants, not trimmings like what other people are selling. All plants are healthy and 98% snail and algae free, I won't ever say 100% because there is a possibility.
The package consists of a good mix of plants, all of which will do awesome in your high tech setup or medium light setup. They will be coming from a high light, high co2 setup.
The package will include:
2x - Alternanthera Reineckii Cardinals - the color on these are simply amazing
4 large - Egeria Densa, these can be cut into several plants
1x - Nymphaea Lotus
2x - Crinum Thaianum
2x large - Vallisneria Americans var Biwaensis
4x - Ludwigia Aruata
2x - Cryptocoryne Walkeri
2x - Cryptocorybe Wendtii Flordia Sunset
2x - Ludwiga SP Red, a few side shoots included
So with this package you will be getting at least 21 plants and 9 different species, and I will also include 1/2 oz of my super premium custom blend fish food. I have this priced at $25 plus $7 for shipping. If this sounds like something you would be interested in let me know. Below are pictures of the actual plants in this package.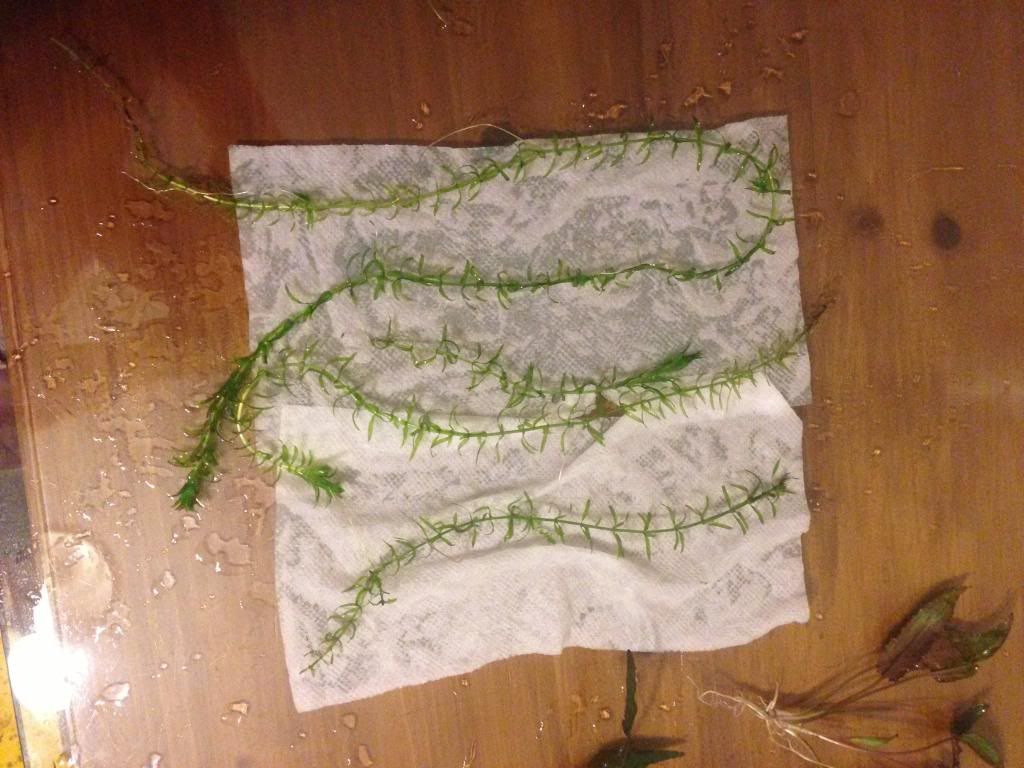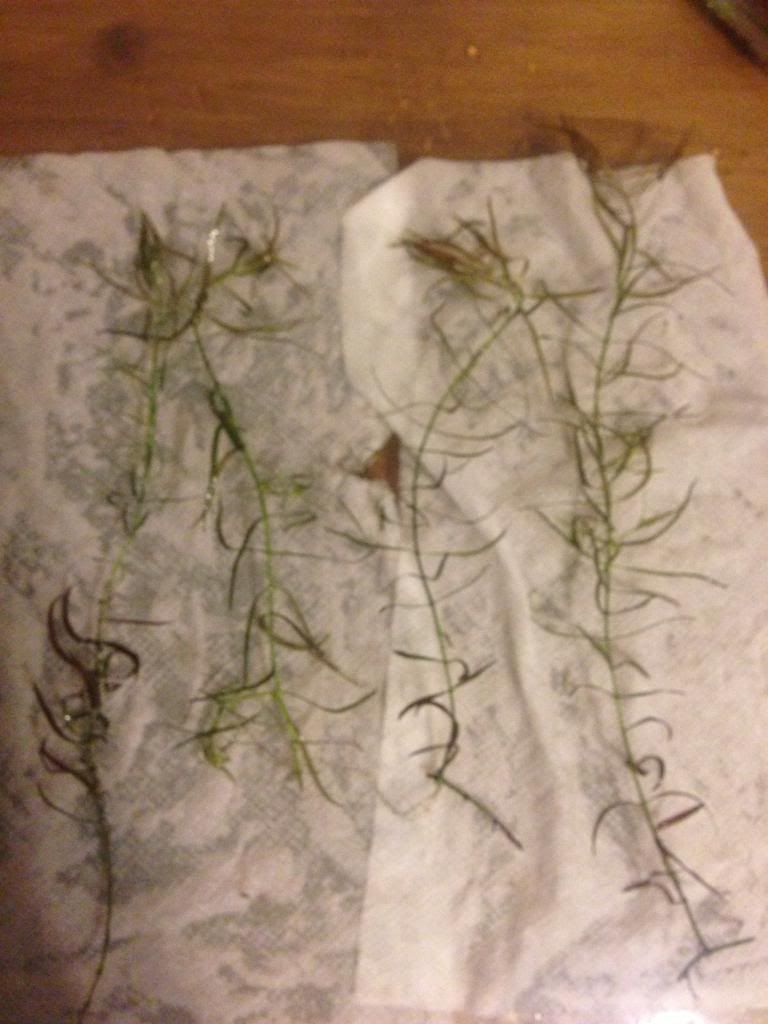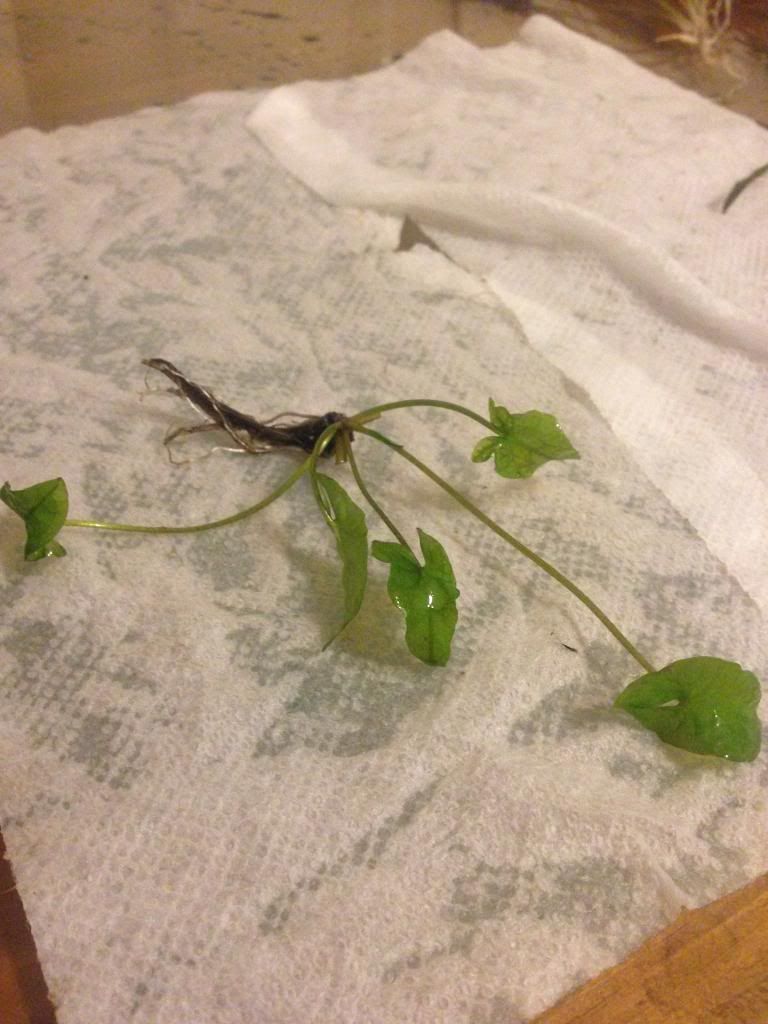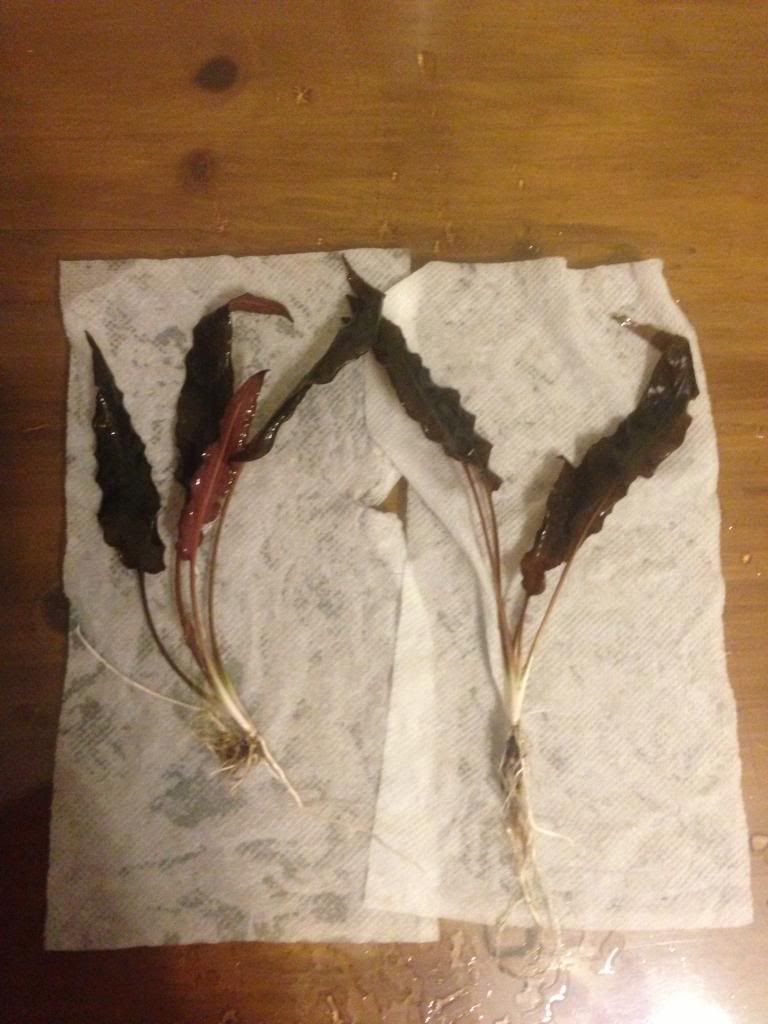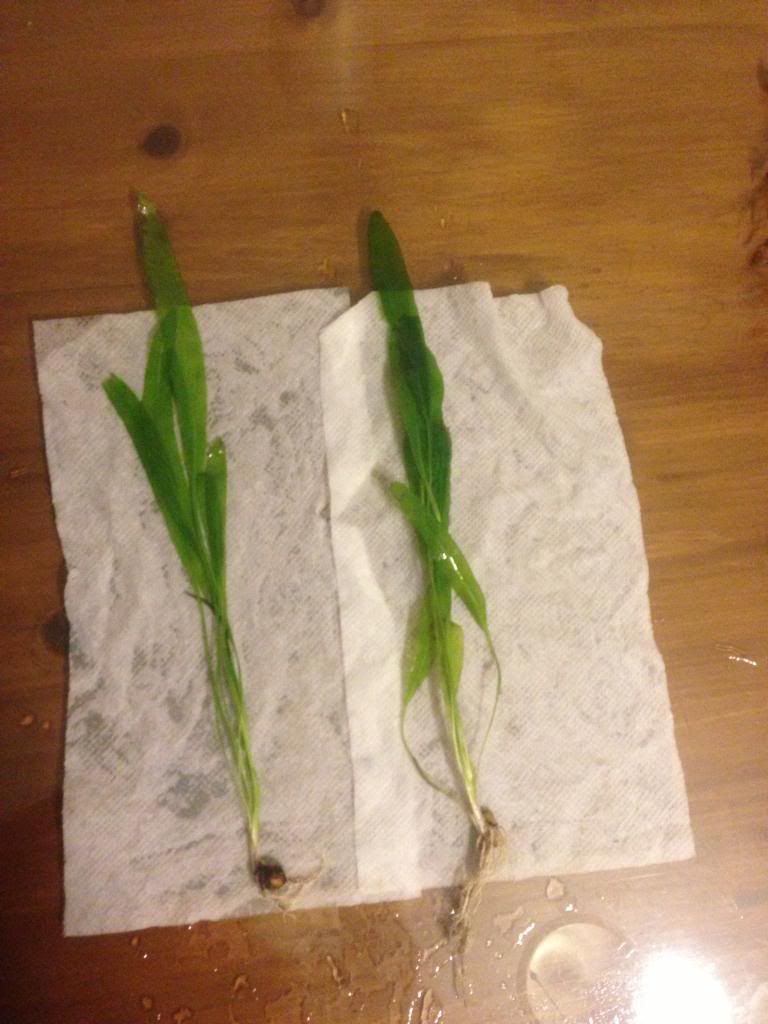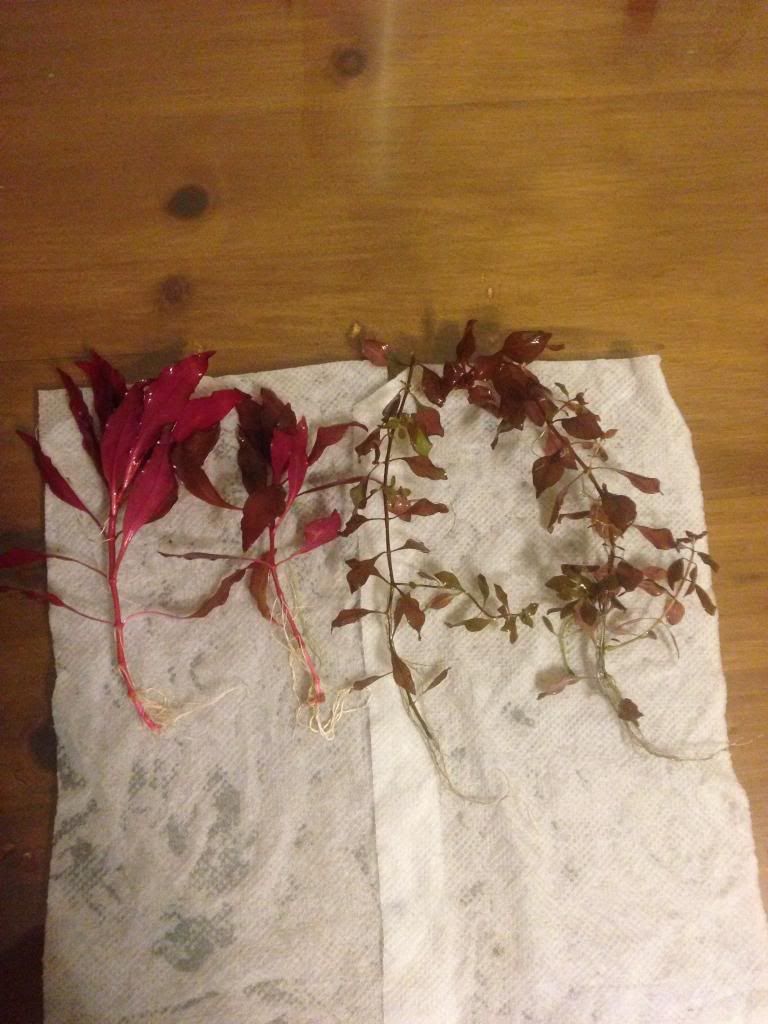 Best regards,
AQ