Discussion Starter
·
#1
·
I'm curently changing up my 55g.
Specs:
menerailised top soil with florite black sand cap.
Rena xp4
wave point t5 ho 4x54 (only 2 running)
I also have 2 Hydor Koralia Nano circulation pumps
A uv steralizer and all the timers I need.
Here is what it looked like: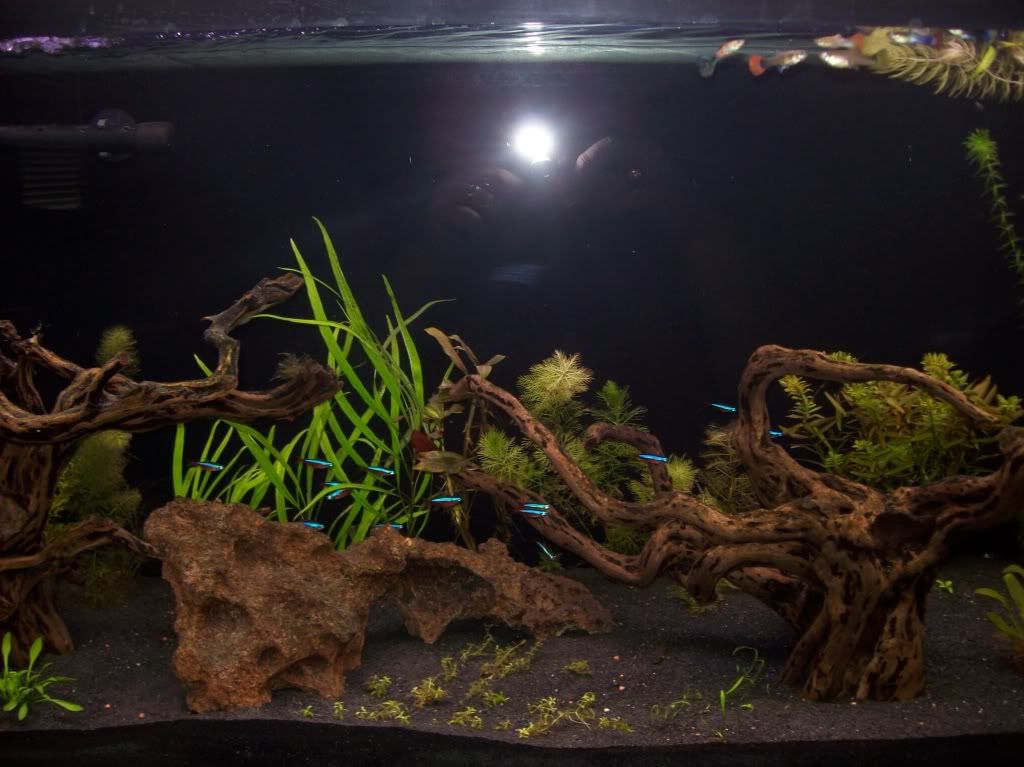 leaving all of the hardscape the same, but I'm thinking of stocking it with miny fish. A group of 10-15 Chili Rasboras, 10-15 pygmy Corys, 6-8 oto's, a pair of German Blue rams, and if it would work a pair of bollivian rams. I wasn't sure if a 55g would be big enough for both pairs of Rams.
What do ya'll think? Would you use the Koralia's or uv steralizers. How would you anitionaly set up everything? I have a little time as I'm curently starting off the plants using the dry start method.