Discussion Starter
·
#1
·
I needed to take the anacharis out of my bigger betta tank and was not sure what to do with it. So I threw it in an old vase and put it on the windowsill...
I thought it looked nice and I have been wanting a shrimp bowl (or vase) for awhile now after seeing so many awesome ones on here, so I figured I would give it a whirl.
It's a pretty simple setup:
- 1/2 gallon glass vase
- Dechlorinated tap water
- Petco aquarium sand
- Rocks from my yard
- Anacharis
- Java moss
- 6500K CFL bulb in a gooseneck desk lamp
- 2 cherry shrimp
I'm planning on 50% water changes once a week.
I originally had the vase on my windowsill but was reminded that could cause pretty big fluctuations in temperature. I had an extra lamp and CFL bulb on hand so it was easy to set that up. I put them on the island in my kitchen and man, am I just in love with these guys! We have some bar stools at the island (my husband & I eat here), I could sit here and watch them all day long. They are too fun!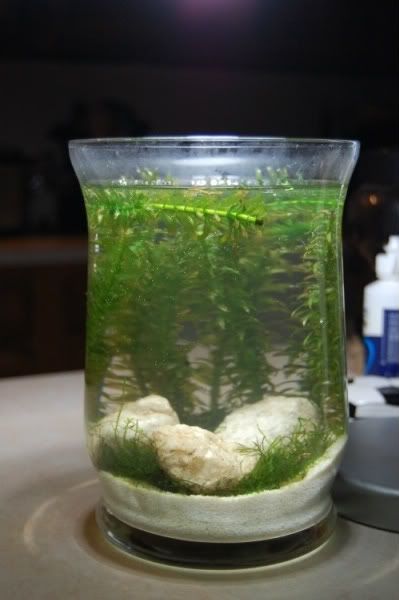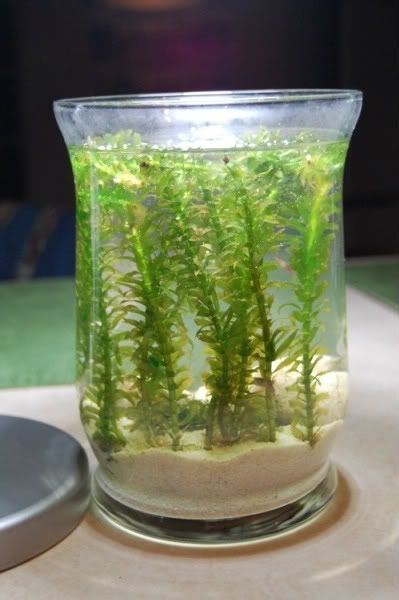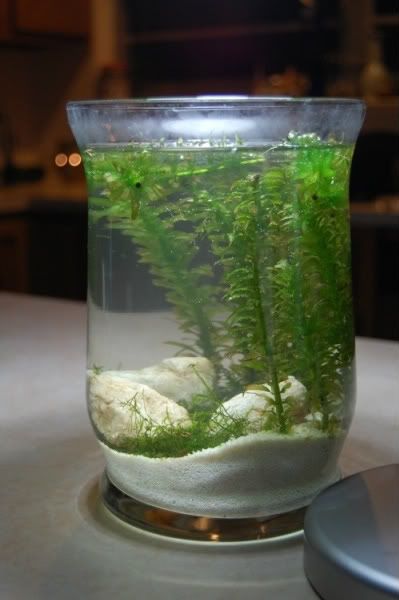 I asked the guy at the LFS if he could sex them and he said yes, so I asked for two of the same sex because I don't want them to breed and end up with hundreds lol. (Though, I suppose my bettas would probably enjoy the fry as snacks, worse case scenario...) I am not sure what he got me, I forgot to ask... anybody able to tell?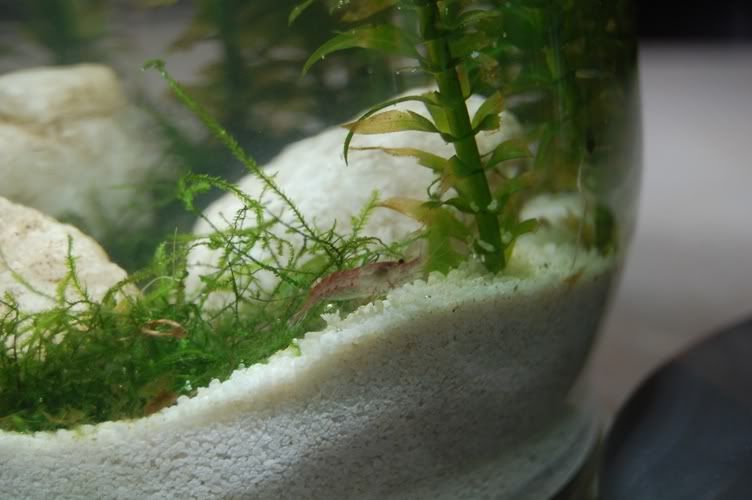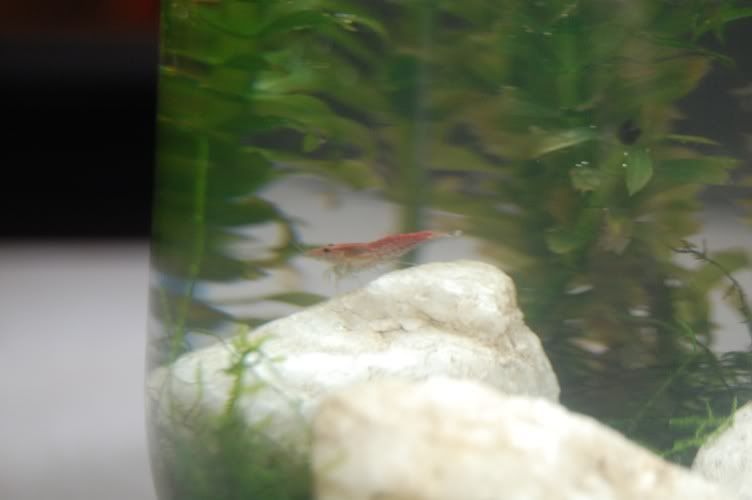 (Had to adjust the colors a little on this one)
Everyone on this forum has been very inspirational, hope you enjoy!