·
Prodigious Plant Pundit
Discussion Starter
·
#1
·
So here's my try on getting shrimp to breed. The shrimp arrived today, though the tank has been set up for several weeks. So, in order to maximize my shrimp breeding probability, I ordered 12 berried RCS; I got 13 females and 4 males. So, without further ado, my 2.5 gallon iwagumi!
Specs:
Tank: 2.5 Gallon AGA Glass Tank
Substrate: Black Flourite
Filter: Red Sea Nano HOB
Ferts: Excel (0.25-0.3 mL/day)
Stone: Ryuoh Stone or Seiryu Stone, can't remember which...
Lighting: 40 Watt Equivalent Daylight CFL in a Hampton Bay Desklamp
Flora: Marsilea minuta, Sagittaria subulata, Hemianthus micranthemoides, Blyxa japonica, Eleocharis acicularis
Fauna: 17 RCS, 1 Amano, 1 Oto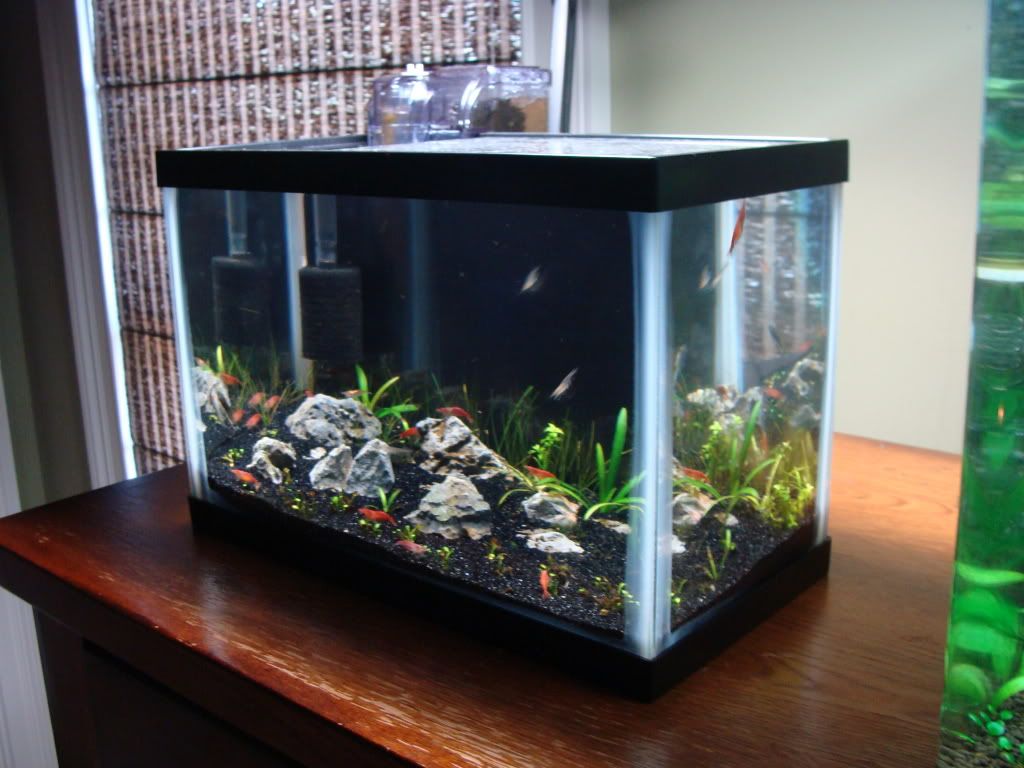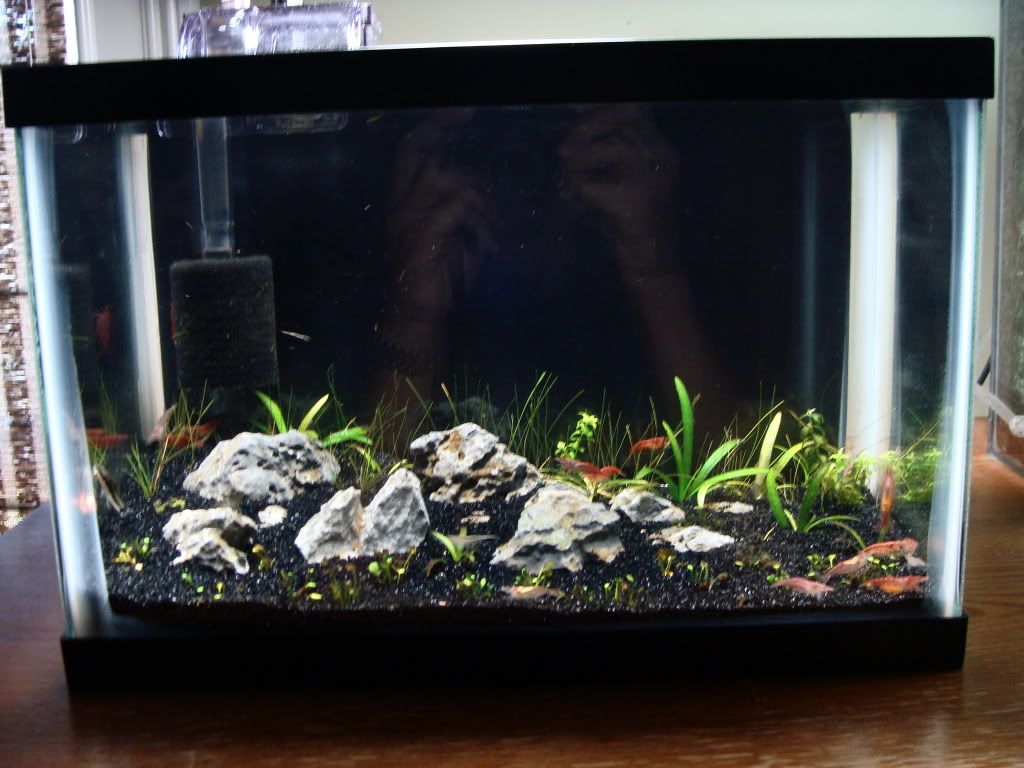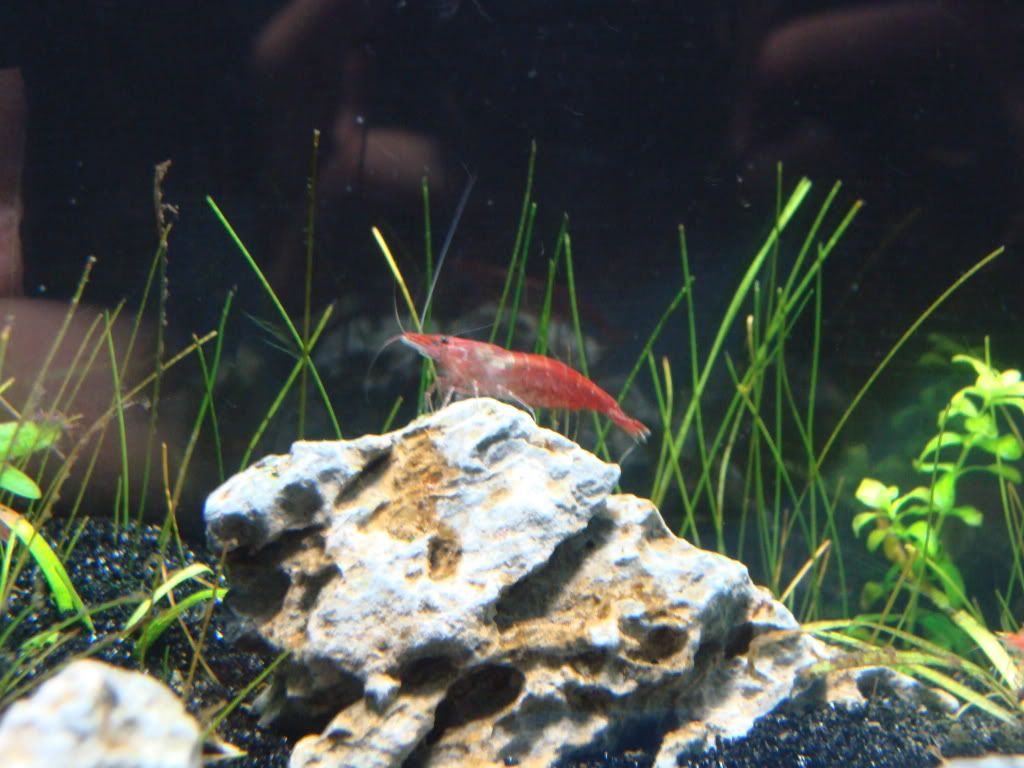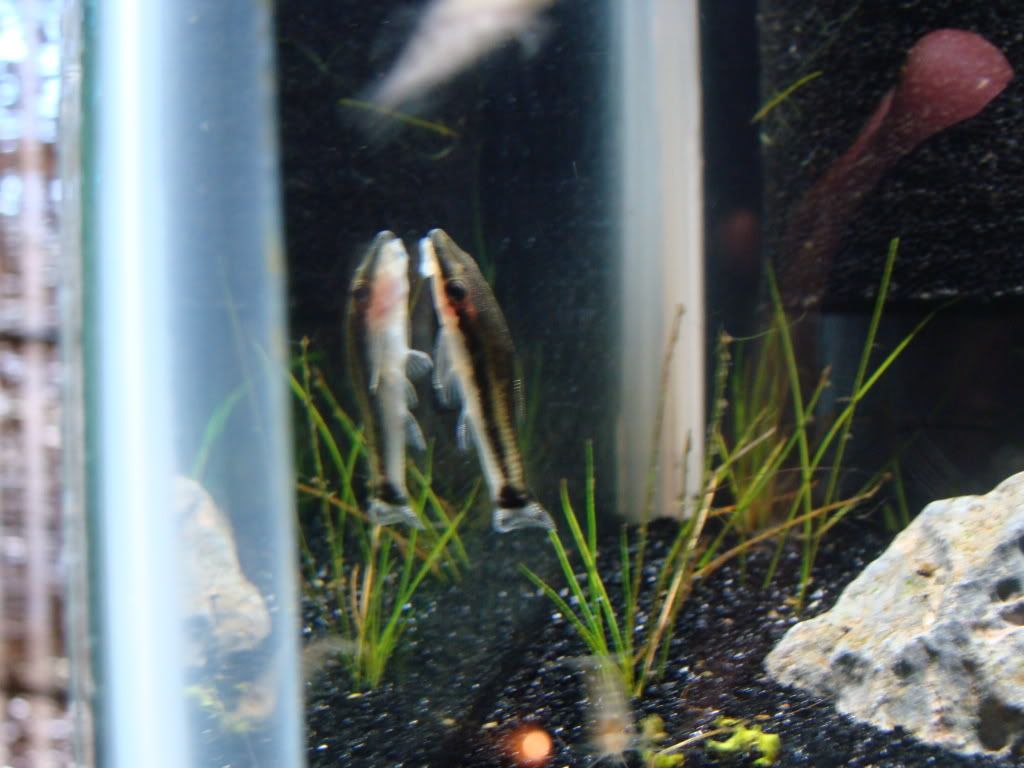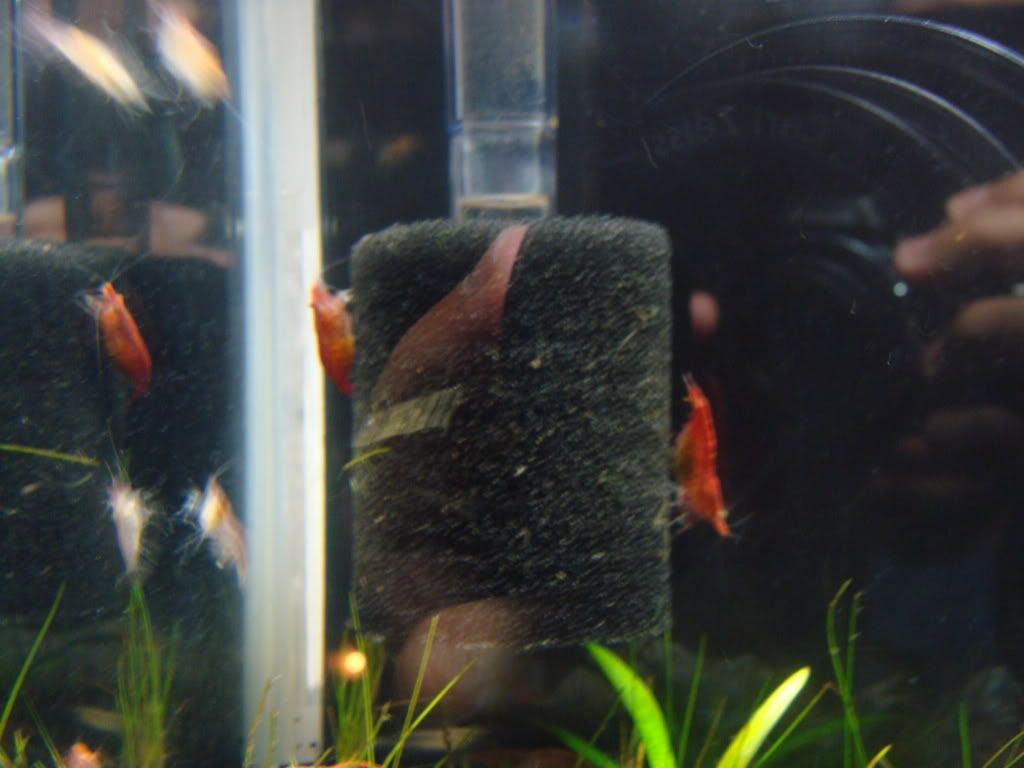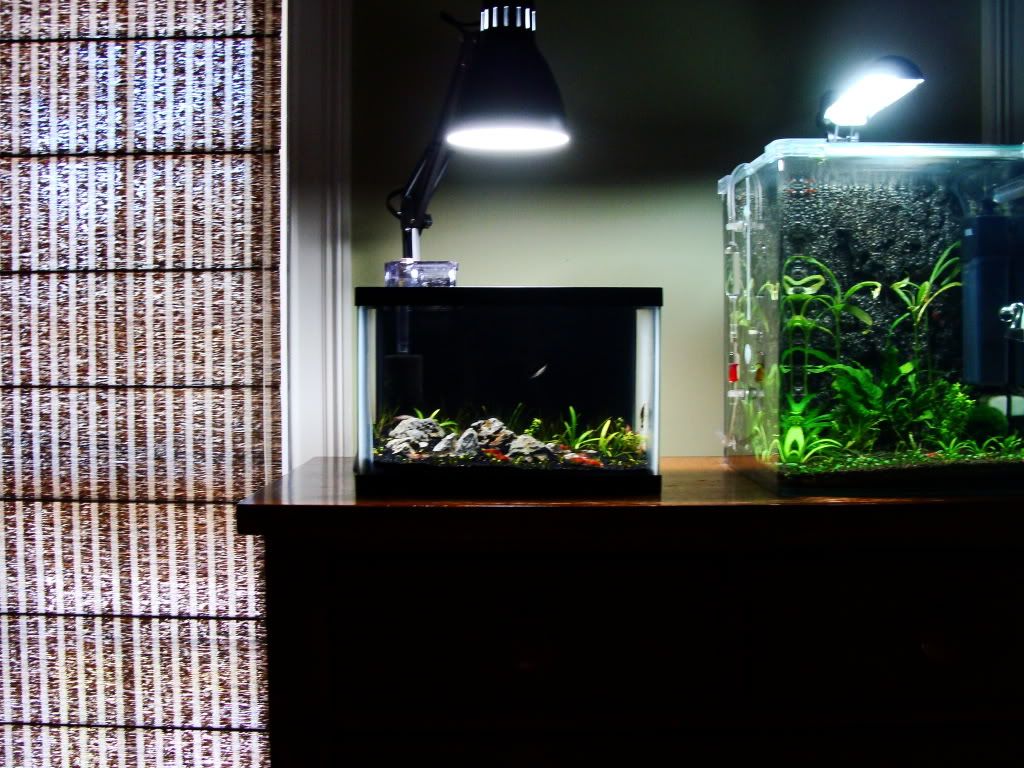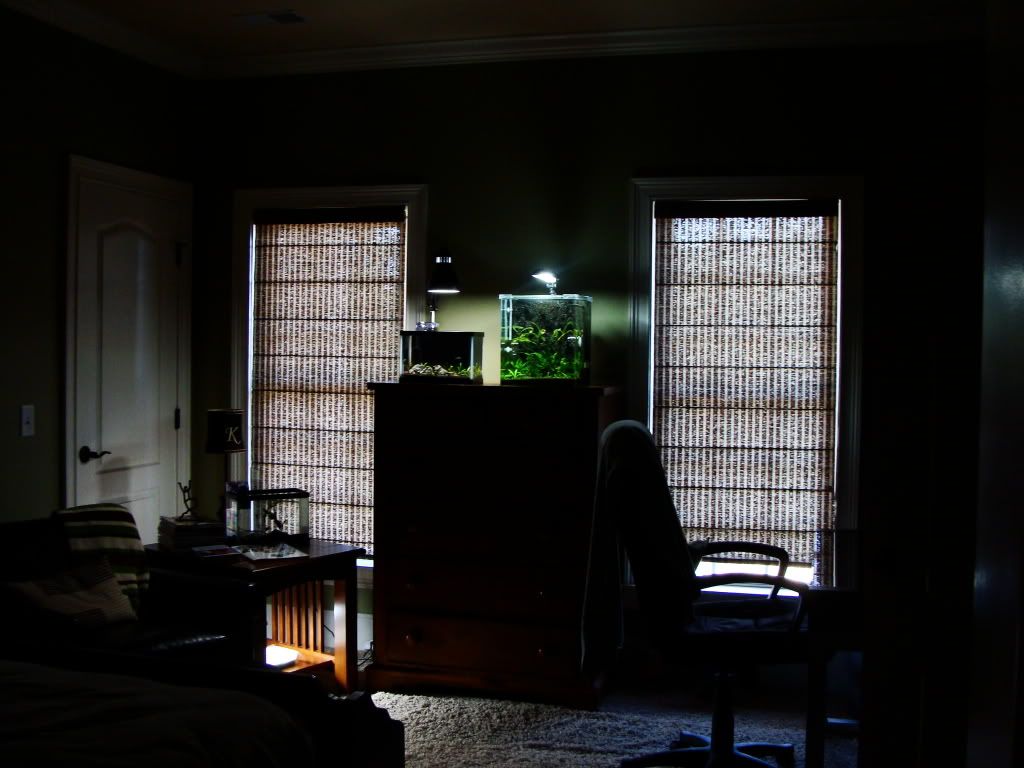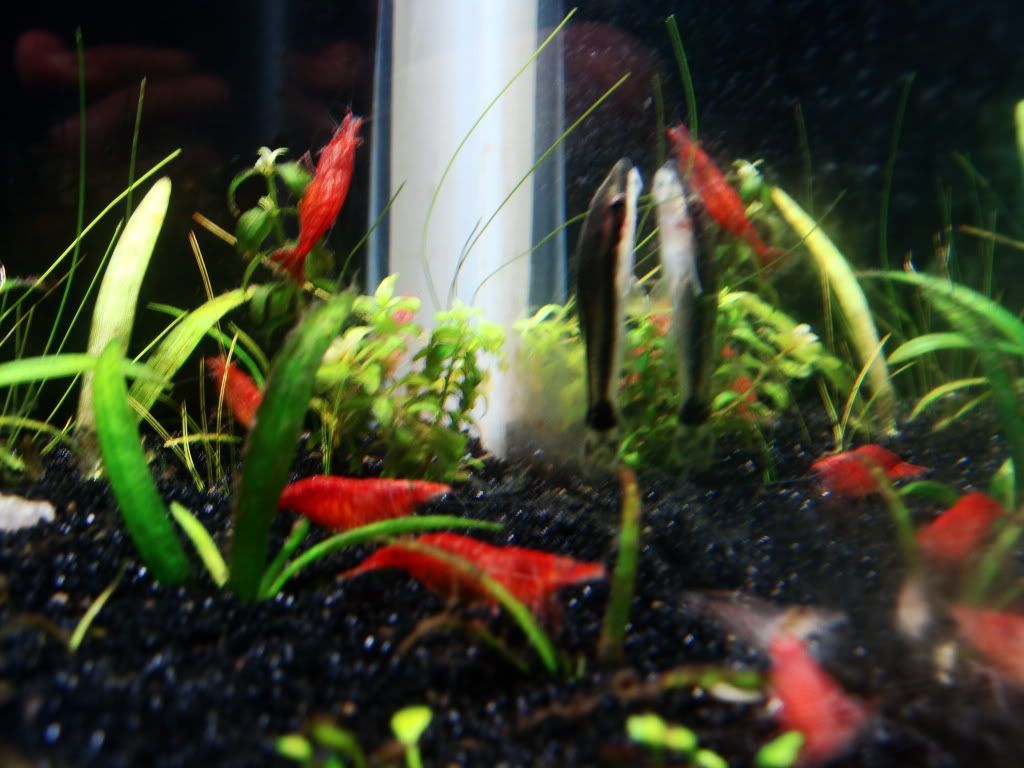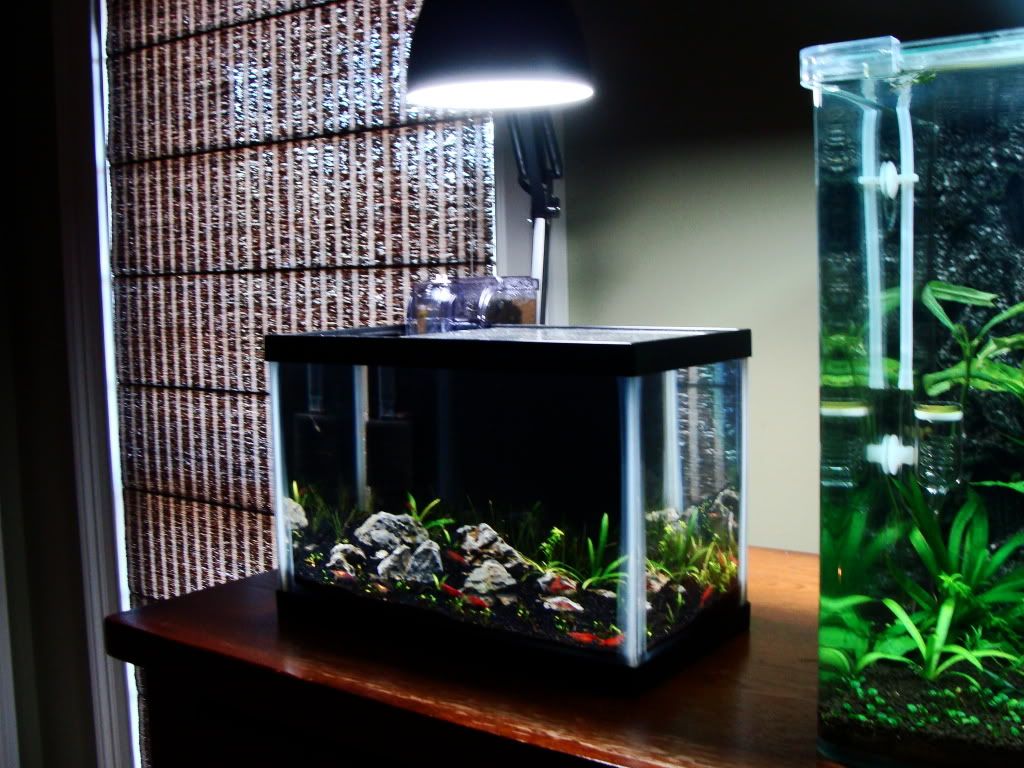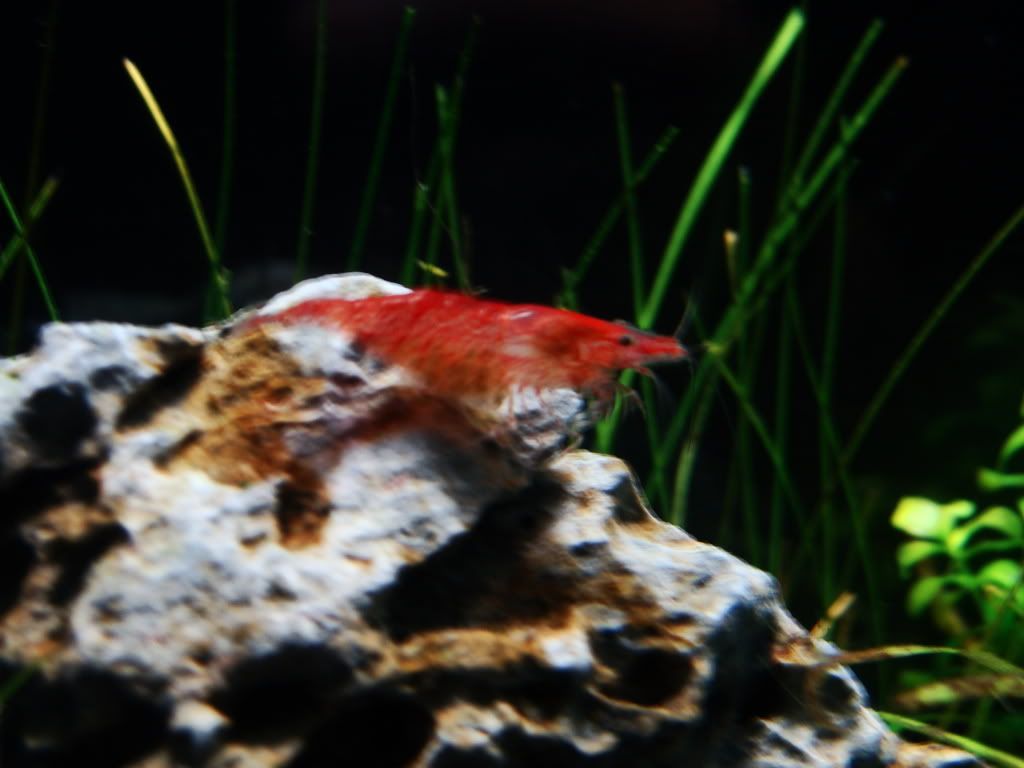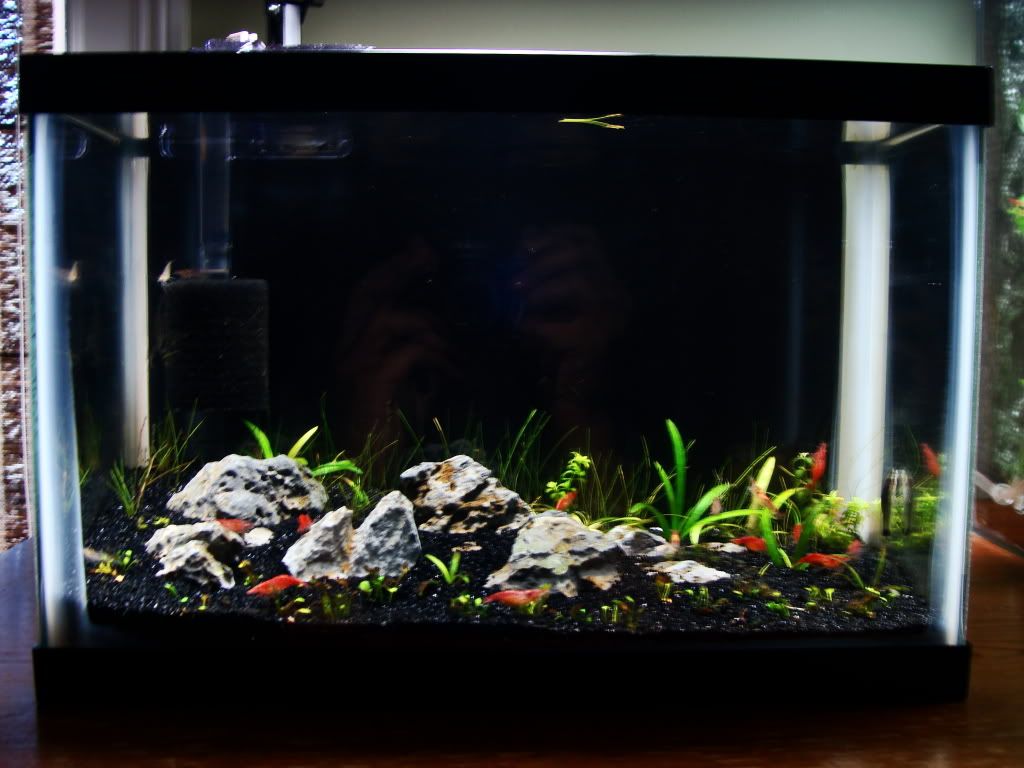 Please, comment, leave plant/scape suggestions and enjoy!
PS: This is my thousandth and first post!!! Wannabe Guru status achieved!!! YES!