Got bored. 10 gallon was looking ugly.
Tore it down, had extra substrate, picked the tank off kijiji for $40.
Didn't use stock filter/light. instead threw together some stuff I had laying around...
Substrate: Fluval Stratum
Lighting: 2x13w desklamps - trying to get a 10" Finnex FugeRay
Filtration: zoomed 501 canister filter - all the media was random stuff I had stuffed in my AC20, so filter media is already mature.
CO2: Paintball canister with cheap regulator - getting a new one soon.
Heater: NONE I was using a 150W in my 10, but that won't be feasible in this tank since i broke the temperature adjustment knob....
Any suggestions?
Plants: Dwarf Hairgrass
Rocks: Seiryuu
Fish: 3 x Sparrow Rasbora, 3 x Stiphodons (all 3 are different species...), Cherry Shrimp (7-8)
Tank in set up:
This is from last night.
[/img]http://i137.photobucket.com/albums/q207/Viettxboii/IMAG0564.jpg[/img]
After live stock: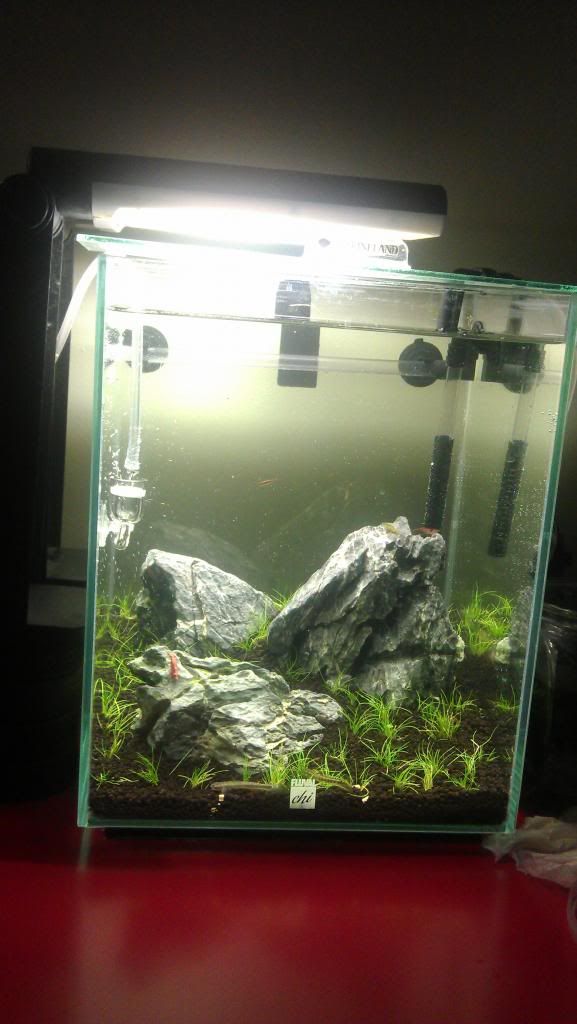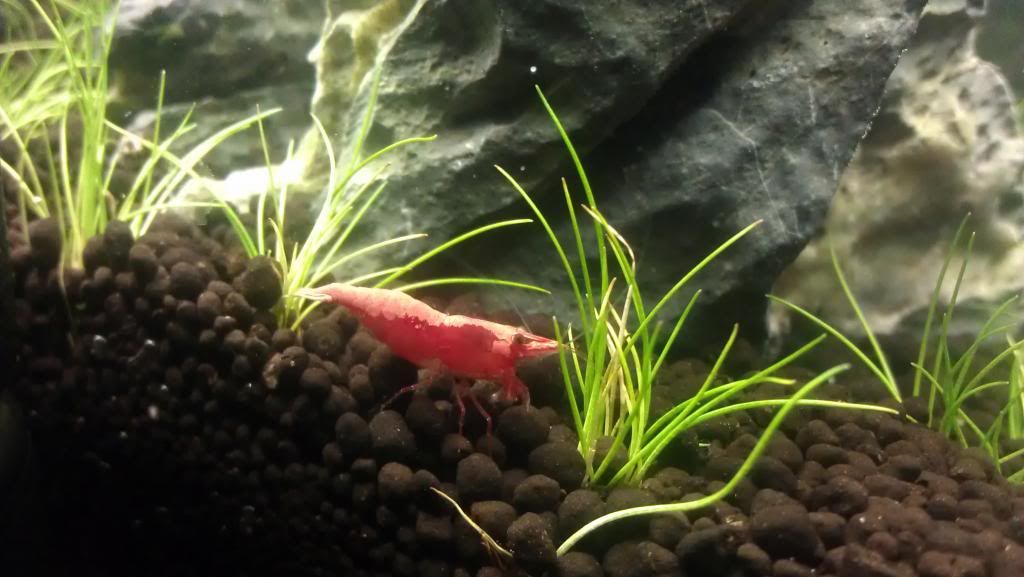 More pics once I get the DSLR out.
EDIT - DSLR shots
Sorry for double post but,
Here's some pics of setup,
(.mko doing some planting)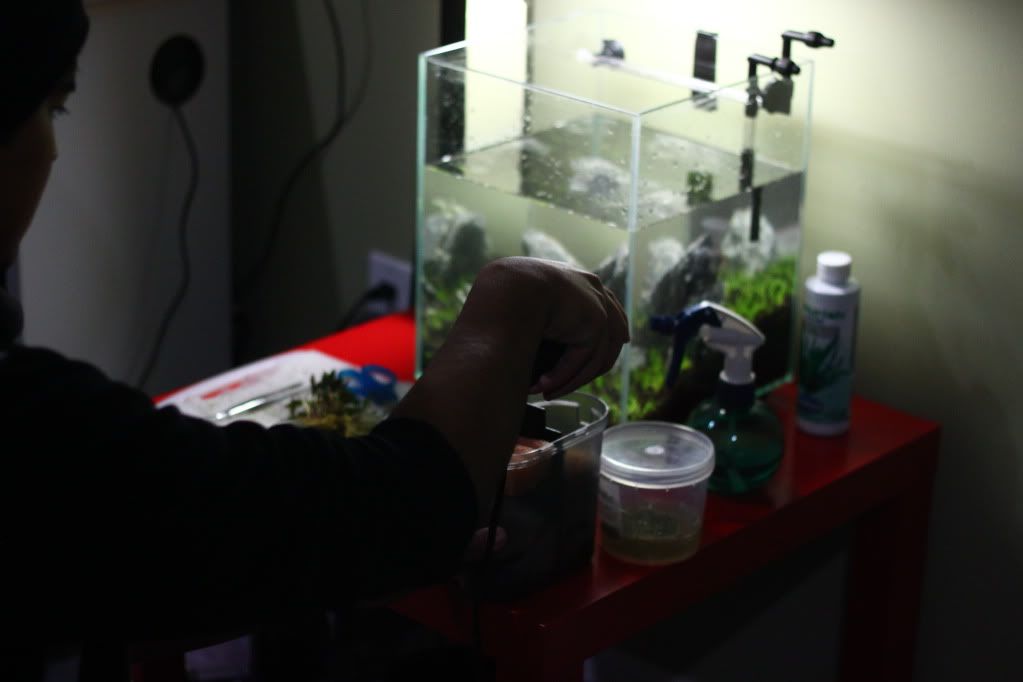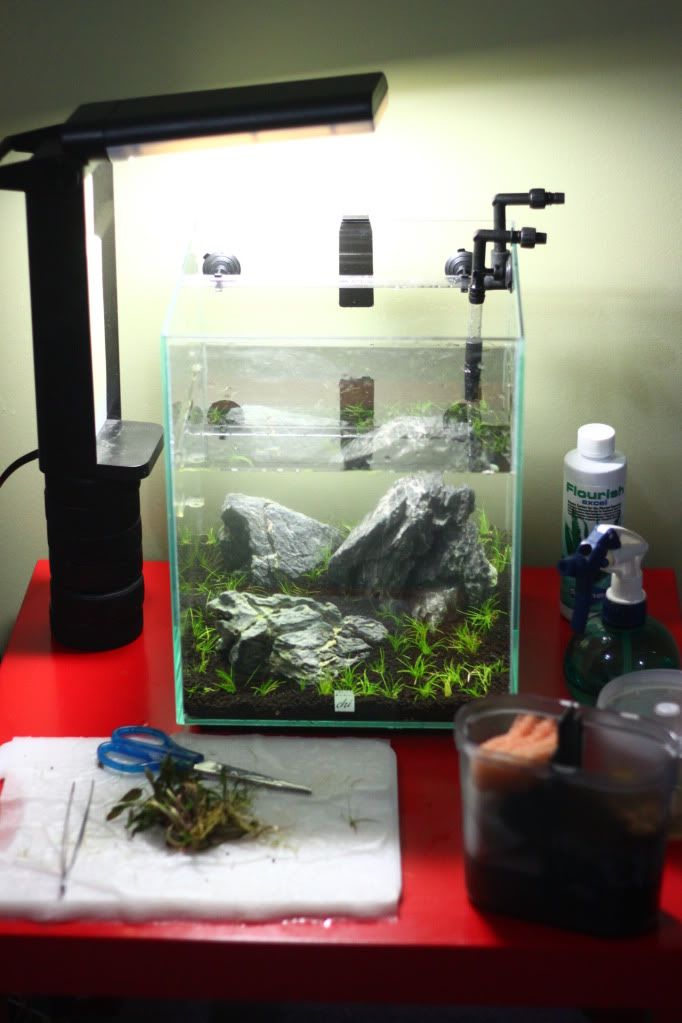 Testing the CO2: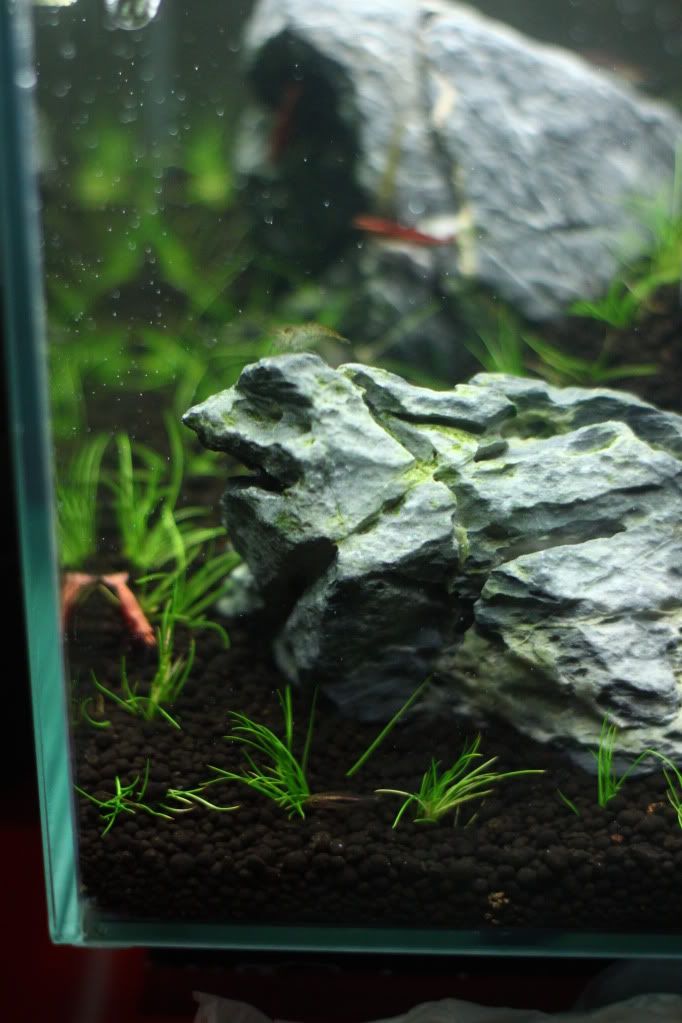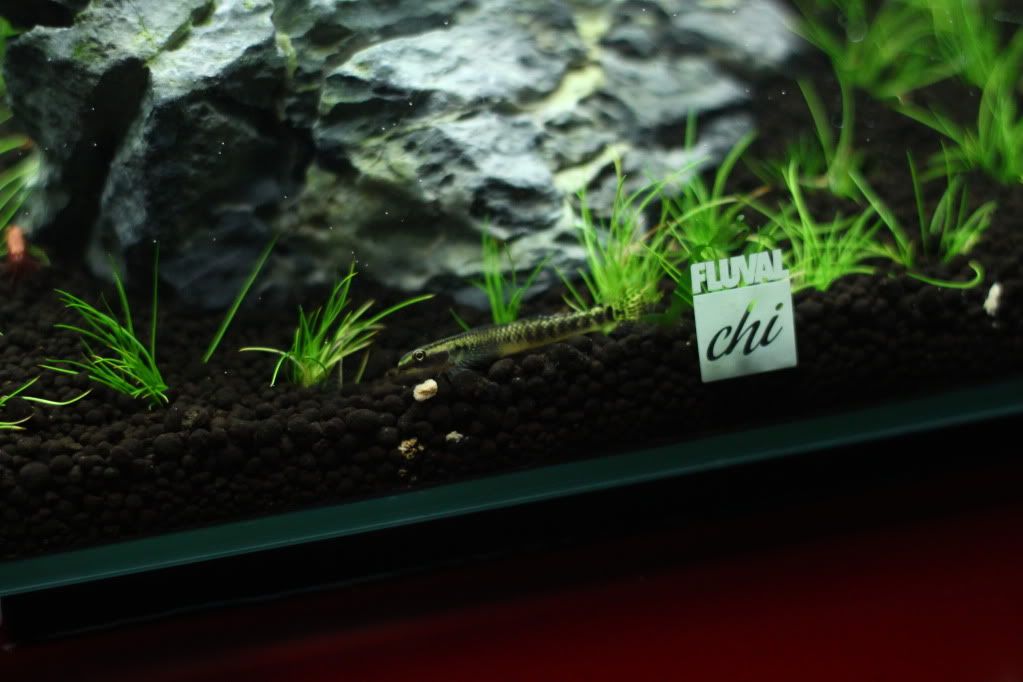 Full tank shot: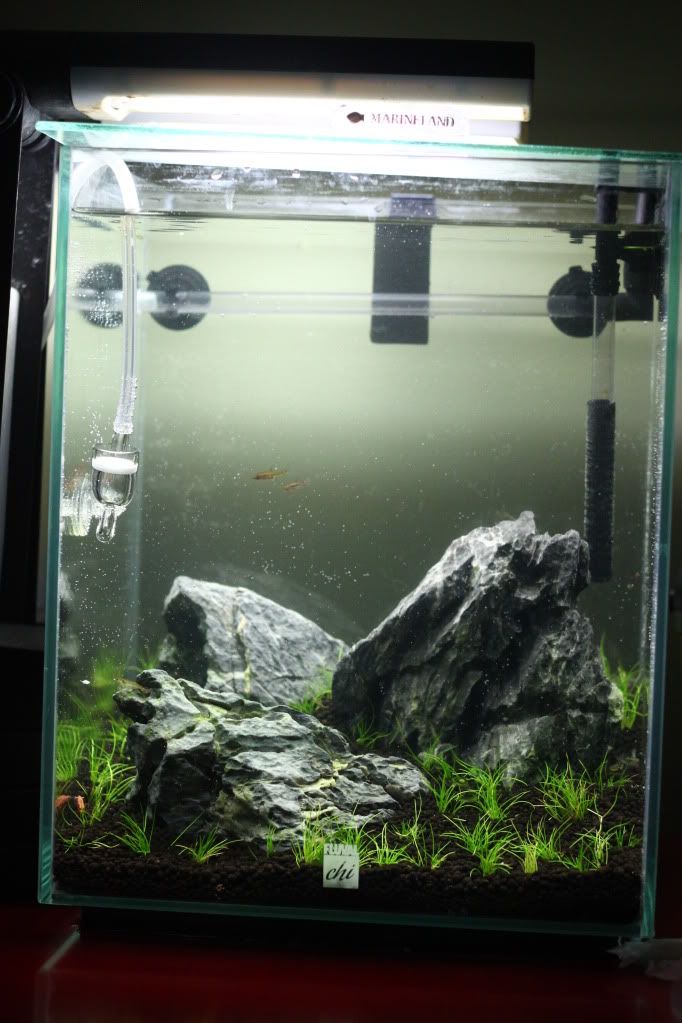 Enjoy