Discussion Starter
·
#1
·
So i've been here on TPT for a number of years and crunching through a bunch of tanks halfheartedly never having the proper funds to do a tank, or having all the equipment I wanted in a tank. Well that changes here. I recently graduated from university. I got an amazing deal on the tank and got it set up back on January 6th, 2015.
Here it is right after set up: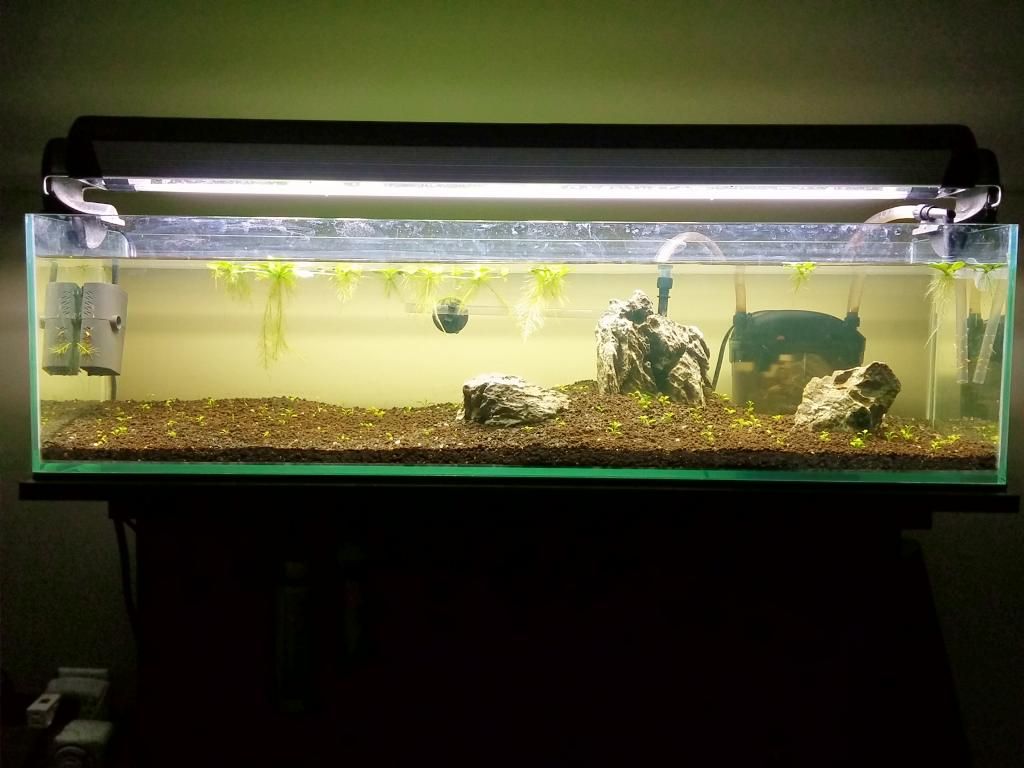 Sort of plain. I used a left over filter. Left over substrate. Left over plants from a friend. Left over heater. Left over rocks (if you click on the 5 gal Chi journal you'll realize it's the same rocks) . You get the idea. Kept bothering me for awhile. CO2 couldn't be hooked up yet.
Couple weeks later:
January 30th, 2015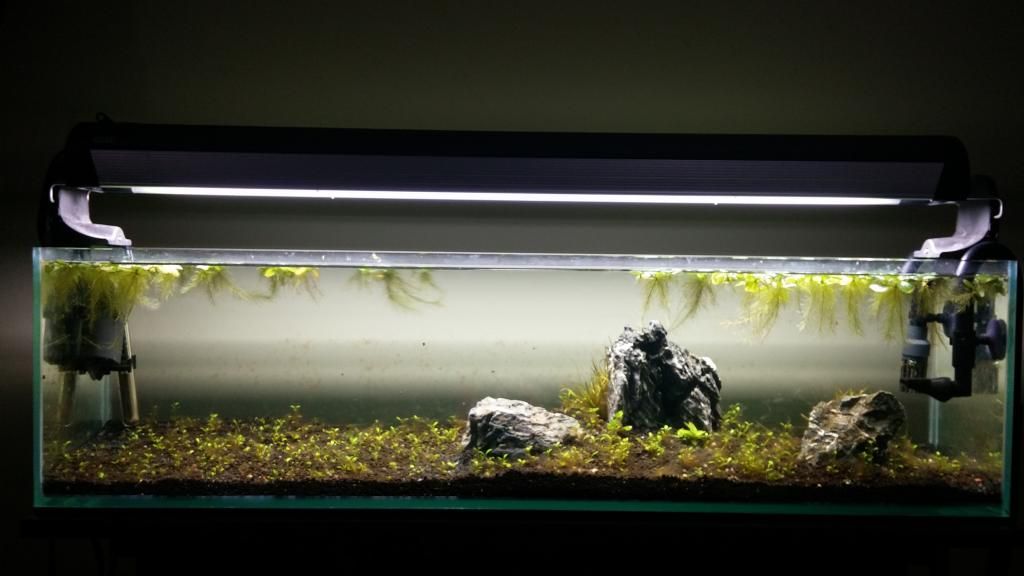 Bam hair algae & diatoms galore. Did some dosing with flourish but to no avail. At this point i've upgraded the filter, swapped a new bulb into the fixture (haha a 4 year old t5ho bulb is useless), added pressurized CO2. Still bored of how it looks. Oops.
Time for a reset!
Got some ohko stone. Threw it together quickly (i suck at scaping), and ended up with something like this the next day:
January 31st, 2015
Okay, time to start planting!
Now as of today: February 9th, 2015, i'm at a bit of odds as what i want to do!!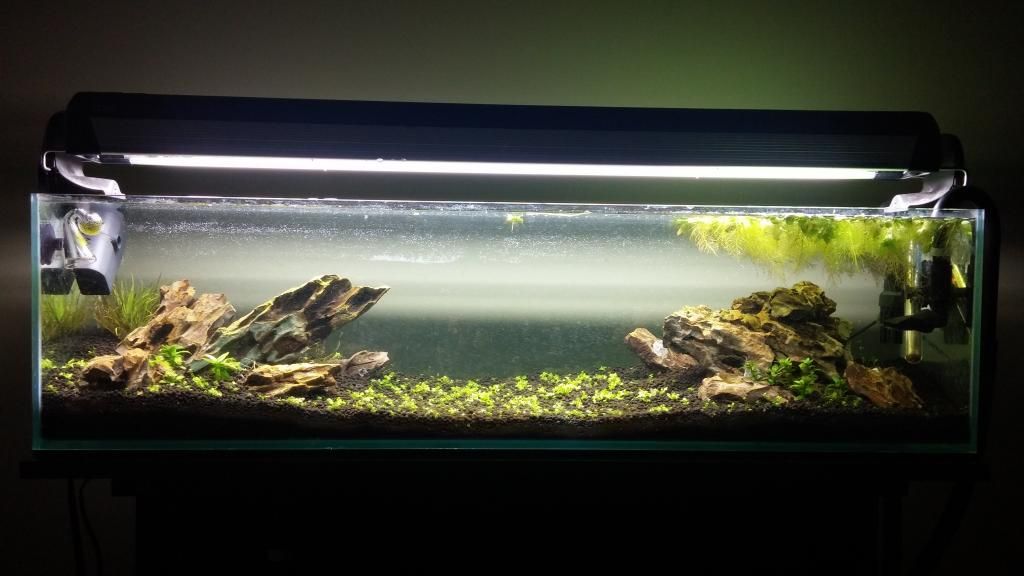 My carpet was initially just HC, but i got some Micranthemum 'Monte Carlo', and added it and will be a mixed carpet. Let them compete it out for carpet supremacy.
Filter:
Cobalt EXT Pump w/ API Nexx Filter (custom media set up, sponges on the top basket, and in the chambers is purely bio-rings).
CO2:
5lb Aluminum Cylinder w/ CO2Art Single Stage Reg via UpAqua inline diffuser.
Light:
Hagen Glo, 1x39W T5HO w/ Sunblaster 6400k bulb. 8 hours a day.
Substrate:
Mix of Fluval Stratum (both shrimp & plant), Seachem Flourite Black and ADA Amazonia II.
Fertilization:
EI via dry ferts &CSM+B
Flora:
Blyxa Japonica, Hemianthus Callitrichoides, Glossostigma Elantinoides (back right by filter intake), Micranthemum 'Monte Carlo', Eleocharis Belem, water lettuce (temporary till other plants establish more), Staurogyne Repens.
Fauna:
Pond snails, ramshorn snails. What should I stock?
Starting to get some diatoms, green spot algae, and hair algae (brown filamentous algae). Any advice guys?