Discussion Starter
·
#1
·
Took a few photos of my tanks today. My fishroom is small, but it's my little sanctuary.
40g work in progress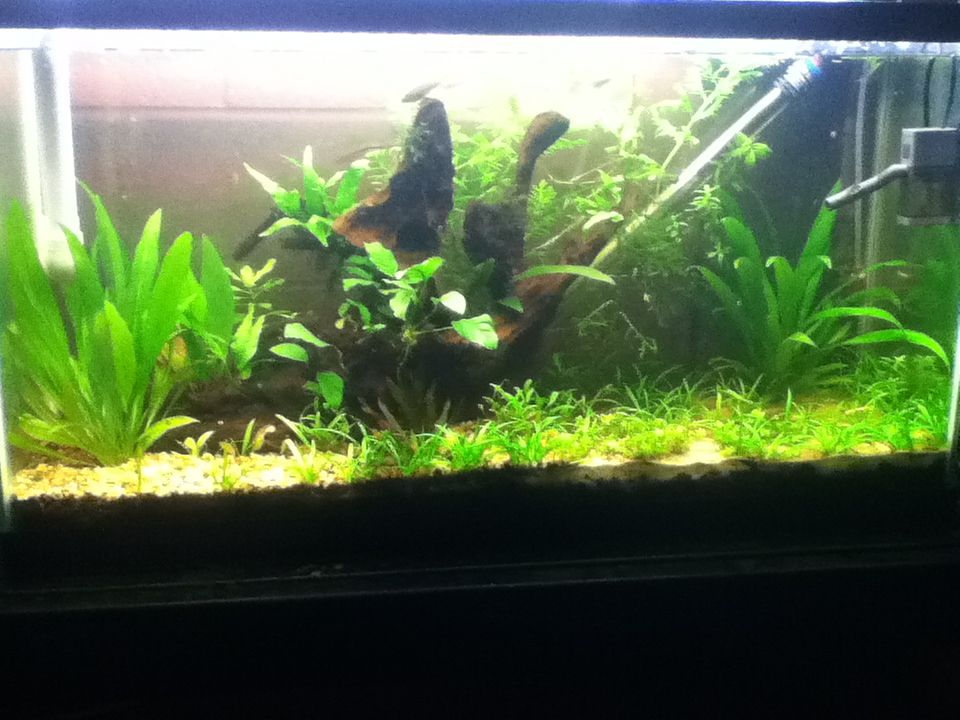 This tank is about 9 months old, dirted with T5 lighting, around 75 watts, and DIY Co2. I would like to fill in the back left corner with a lot of Jungle Val. It has Anubias, Java Fern, some HC, a couple Crypts, Swords and Dwarf Sag. It has 9 Xiphophorus Mayae Swordtails in it too.
33g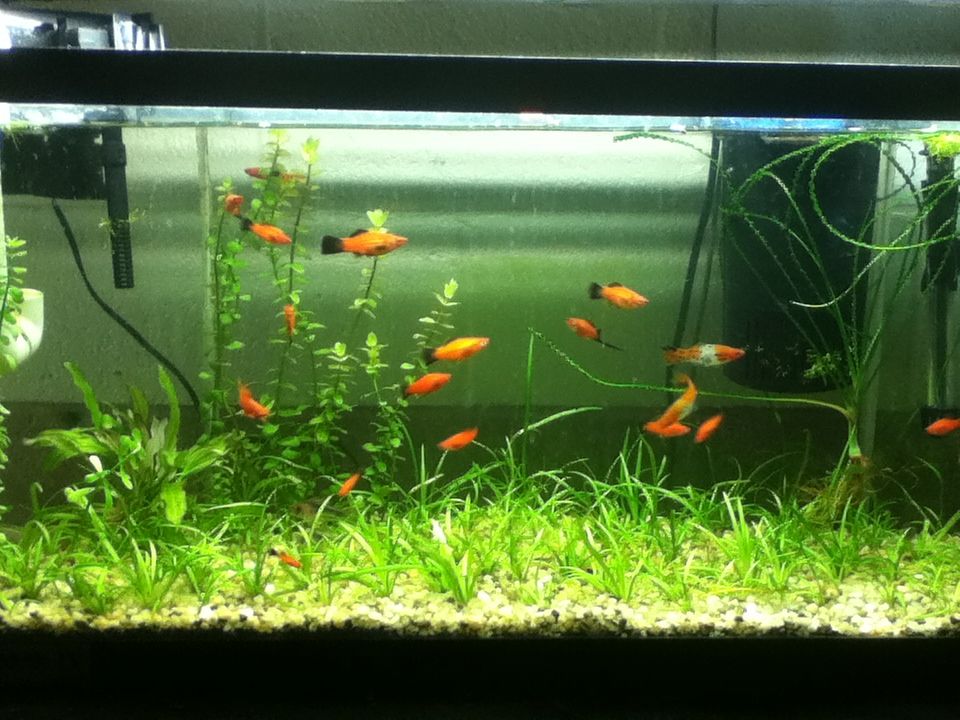 This tank is what it is. I had a bunch of swordtails, and they kept multiplying like Gremlins, so I threw them all in this tank with a couple powerheads that give the tank a lot of current. There are Swords and 4 Cory Cats, and they all love the water movement. There is really no aquascaping. I had a ton of Dwarf Sag so planted the entire floor of the tank with that, and added a few stems of Ludwigia Repens and Moneywort, and some weird Sword plant. The Crinum is just floating in there. It came out of another tank and I don't know what to do with it for now it just hangs out.
Here's an overview of my fishroom. There is an empty 10g on the lower shelf, and my emersed plants on top. You can also see an empty 50g bowfront that is going to replace my 29g tank i have in my living room as soon as I get a piece of big driftwood for it so I can start scaping it. I have the two big tanks plumbed with siphons that drain the water via a pipe to the outside under my front porch. I turn a valve and the water drains, its great!