Discussion Starter
·
#1
·
Hey folks,
I just fell into a fantastic opportunity for a tank like I've been dreaming about for years. It's a custom made 72x30x24 inch, 225 gallon aquarium with a custom built stand, canopy, and 60 gallon sump. The original owner is a reef enthusiast who really took his time to make sure the tank was built and set up right. It's going to be a month or so before I get everything settled down and planted but I wanted to get the journal started now.
Lighting will be 6x 55 watt AH supply retrofits fitted lengthwise front-to-back. I'm considering attaching them to an aluminum frame that can be raised and lowered for maintenance or adjust concentration as needed to fight algae or slow growth. The goal is to illuminate the rear of the tank more and leave the front as algae free as possible. I've never kept a tank with a sand front but it seems to be a good idea with this one. I really don't want to have to maintain a huge mass of HC or Glosso.
One of the things about this tank that excites me so much is it's pre-drilled for a closed-loop. No need to rig some ghetto over-the-back spraybar like I've had to in the past. This is going to be 100% pure CO2 reactor love. *glee!*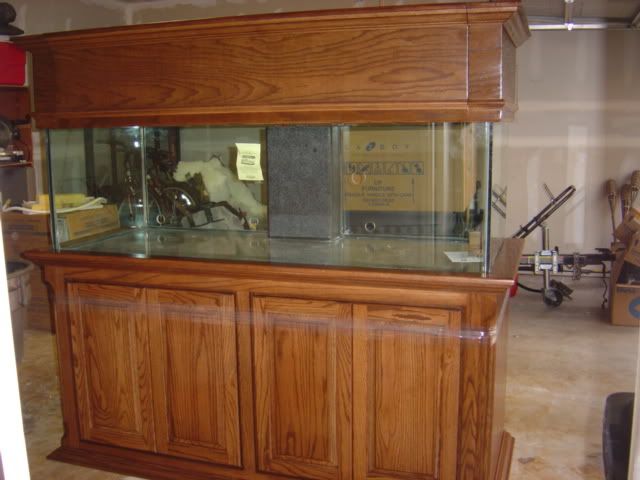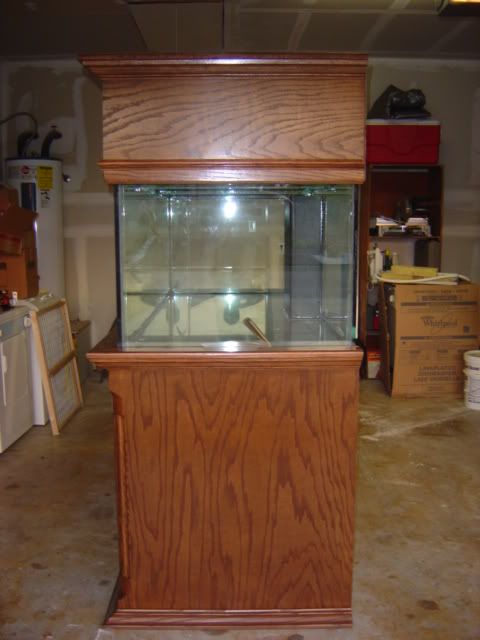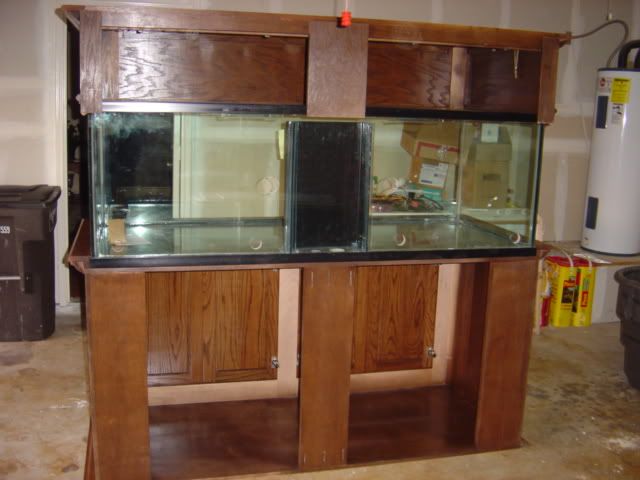 Closed Loop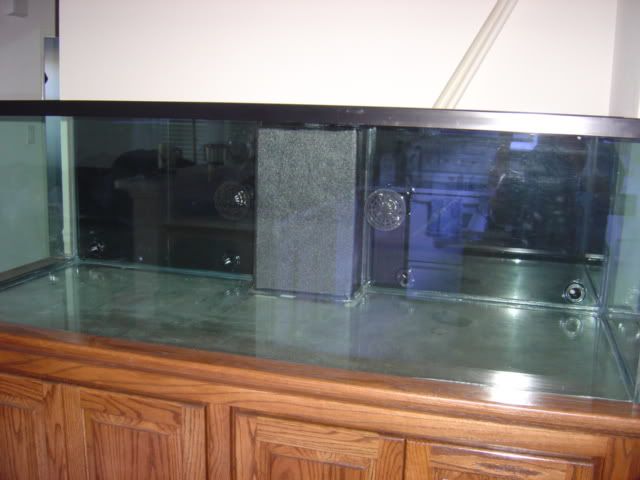 Acrylic sump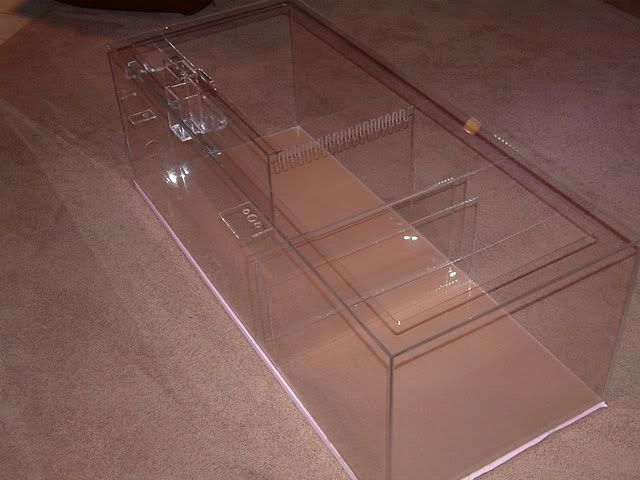 Since the tank was originally a reef the owner had the sump built with a separate refugium area. With two downdrafts from the overflow this is going to become a place to breed fish, store cuttings, and/or grow things out for flowers. It's the full section in the left-rear.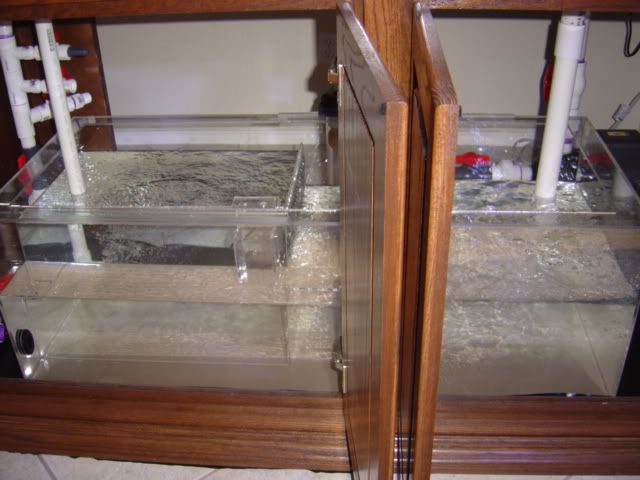 The other nice touch is the electrical work. Everything's wired into the panel of outlets and then hooked into the DJ stations. No more having to unplug pumps, heaters, or other misc. stuff during maintenance!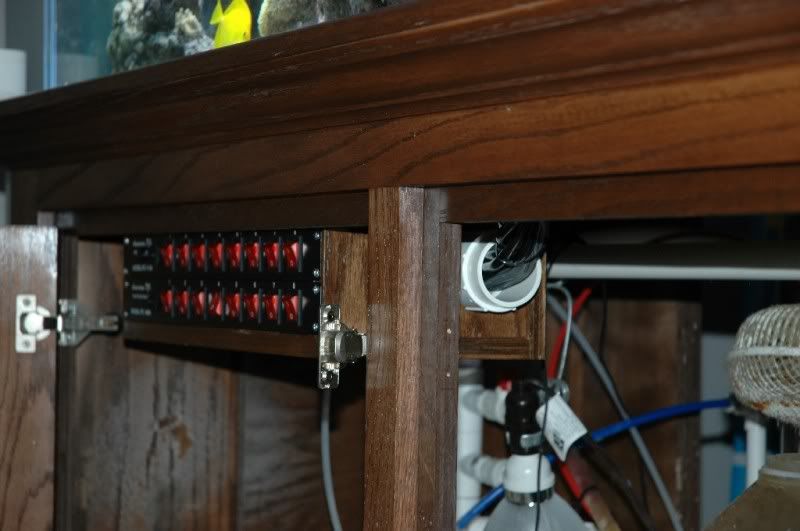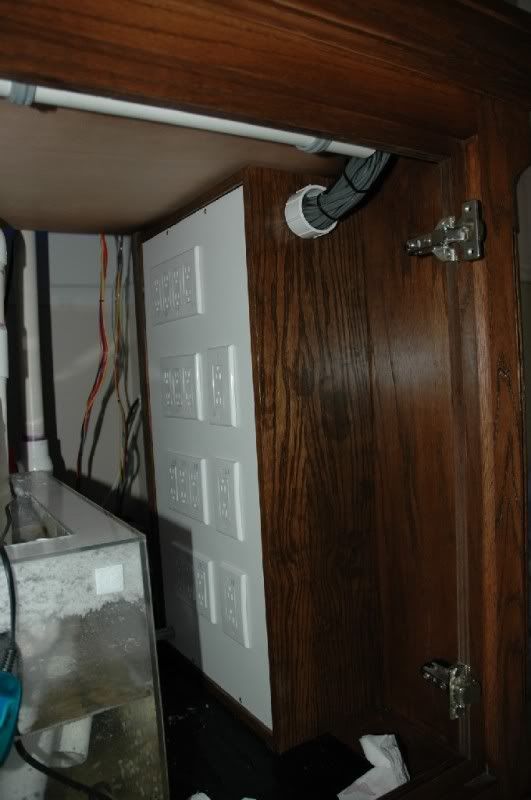 I hope you enjoy following this journey as much as I'm going to.