Discussion Starter
·
#1
·
Too many bettas.
Not enough fake plants.
Want real plants.
Need more space.
Need to clean room.
Expensive "acrylic" 6.6 Gallon Bookshelf Tank from Petco.
Generic starter kit: craptastic filter, gawdy decorations, tacky poster background, fluorescent light strip.
Scrap everything except tank, itself = $49.99
Was in love with wood that looked like tree stump on Ebay,
but some guy beat me to it.
Heartbroken.
Settled for $10 Piece at Exotic Aquarium.
501 ZooMed filter. It is so stealth.
Brother still keeps asking if the fish eat the leaves/if they drink the water.
Thinks I'm crazy for spending so much money on dead leaves.
Lots of evaporation.
Been months since last water change.
Water is great, fish are happy.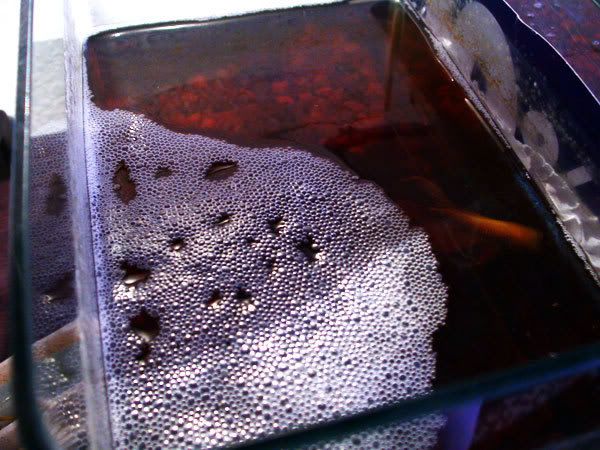 Random.
Only plant I can seem to keep alive.
River Rocks (big) $1.99, Walgreens
River Rocks (small) $1.97, Home Depot
18" 13w T15 G&E Sunshine bulb $6.99, Undercabinet fixture $9.99, Walmart.
Seems to be lighting my wall more than my tank.
Guess I will be going low-tech.