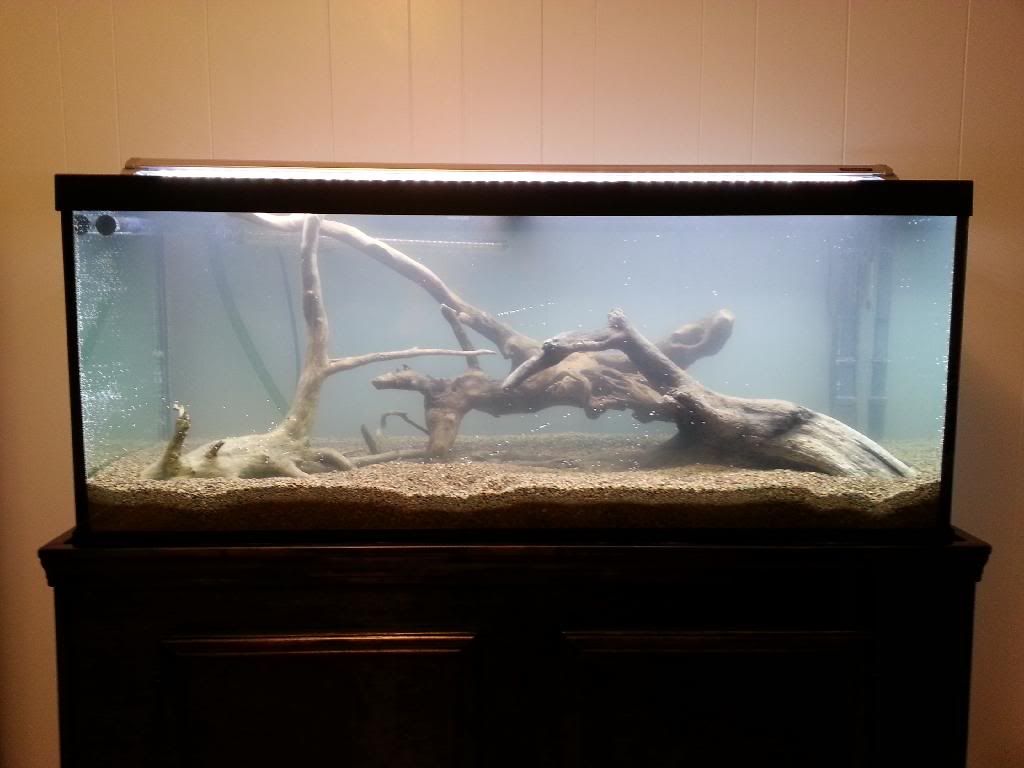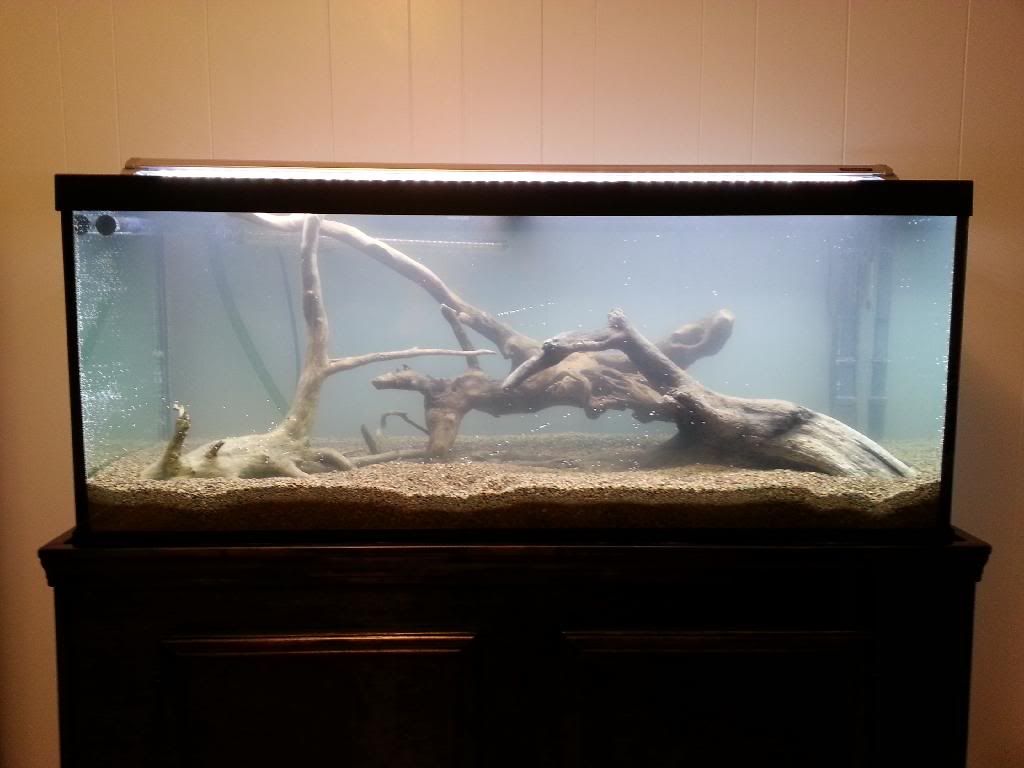 This is where I will be posting all info regarding my tank and its process. Today I got the tank up and running, sorta. Still needs plants and fish but we will get there.
I will be using ATM Colony to help start things off with a school of Rummy Nose Tetra's. Plants will be going in as soon as I can find some good deals on plants
Since this is my first ever aquarium and as suggested by the people on this forum I have decided to log my process in hopes to not only reflect back on decisions I have made and the mistakes along the way. This is also a great way for other who enter into the hobby to have a look at how others have done it from start to finish
Equipment:
-75 gallon tank
-Eheim pro 3 2075 filter
-Eheim jager 300W heater
-Finnex led planted plus light
Substrate:
-Safe-T-Sorb (approx. 60 lbs used)
Ferts:
-n/a (still doing research on how I want to dose)
Driftwood:
-3 found pieces of driftwood down by lake Ontario, boiled and soaked then screwed to 12x24 pieces of slate which has been buried by the substrate.
Plants:
-
Stocking List:
-25 Red Cherry Shrimp
-10 Oto Catfish
-2 German Blue Ram
-12 Rummy Nose Tetra
Random info:
I thought I would try and just dump the substrate (safe t sorb) right in with out a rinse to see how bad things would get. The picture I posted is that of my tank 1 hour after filling it with water; as you can see its not that bad at all!
Also note that the driftwood I found and did a quick boil and rinse and it went in the tank; no scrubbing or soaking for weeks. Again keep in mind I have it bolted to 2 big 24 x 12 sheets of slate which is under all the substrate. I don't really like the idea of how high the substrate is in the front due to the 1/2 inch slate under it. I may reduce the amount of substrate by 3/4 inch tomorrow or before plants go in.