Last update
: 06-23-2013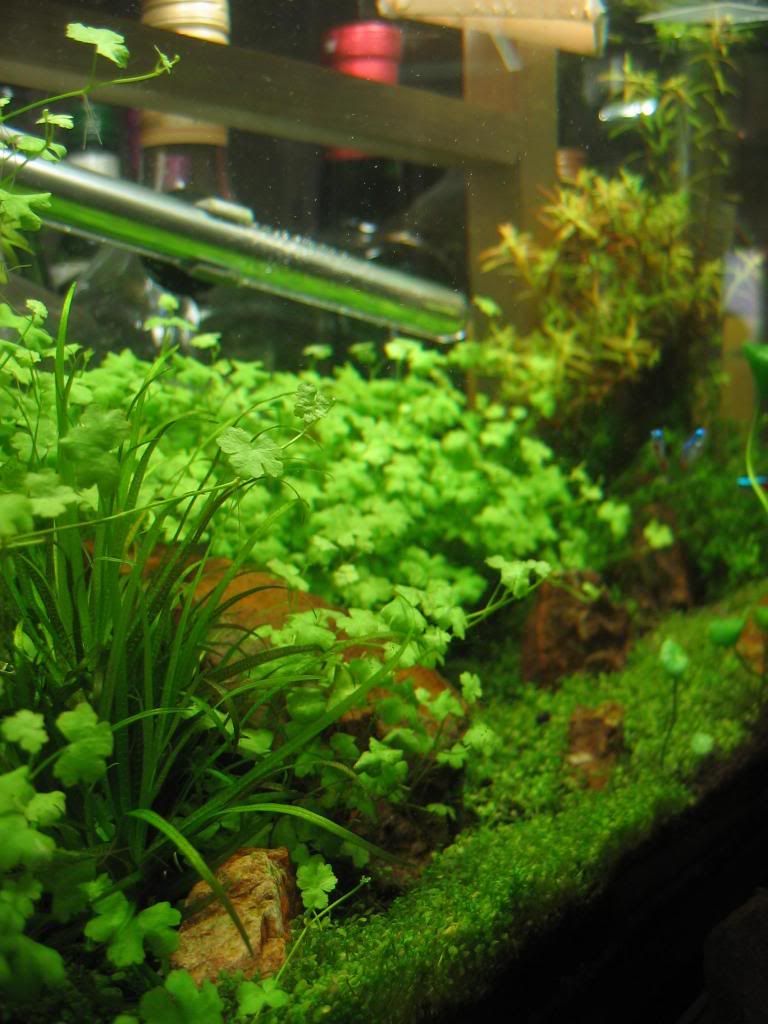 This tank aim for learning how to grow plants well, thus the scaping and setup will not be the prettiest...
Sorry for the length, trying to record as detail for problem solve, but I'm not good in organizing and editing.
The DSM phrase
03-14-2013
Maybe I shouldn't layer rocks and sand below the aqua soil, what was I thinking...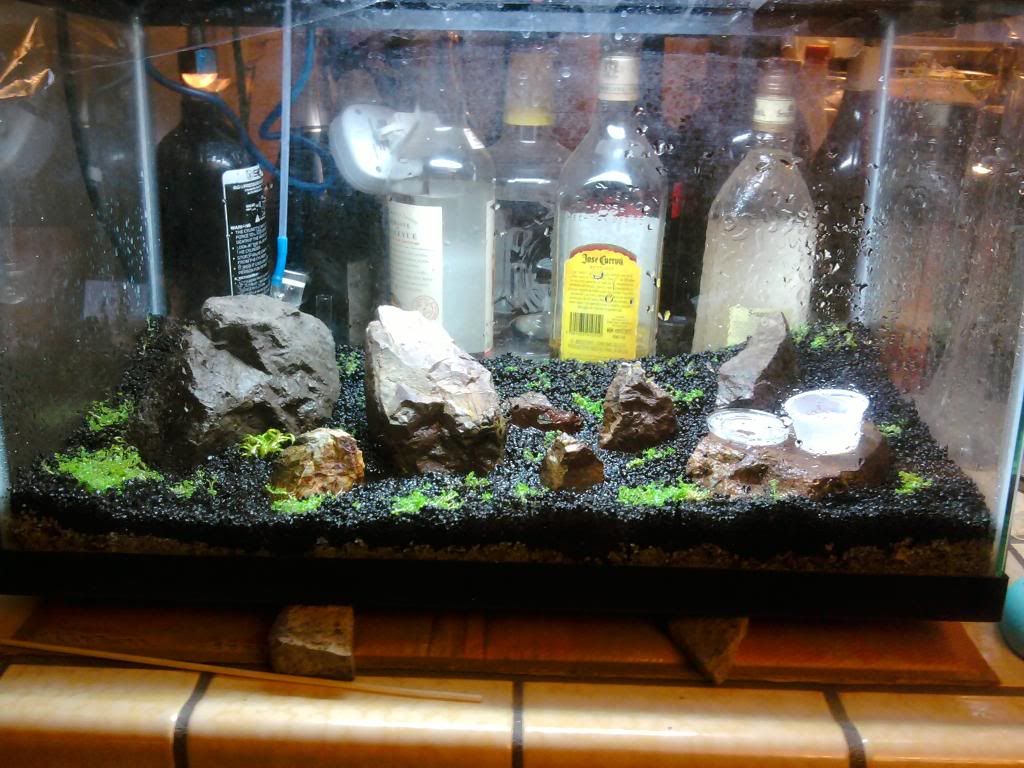 05-17-2013
When the setup is correct, HC spreads well. It grow slow at first as it took me some time to figure out the right setting.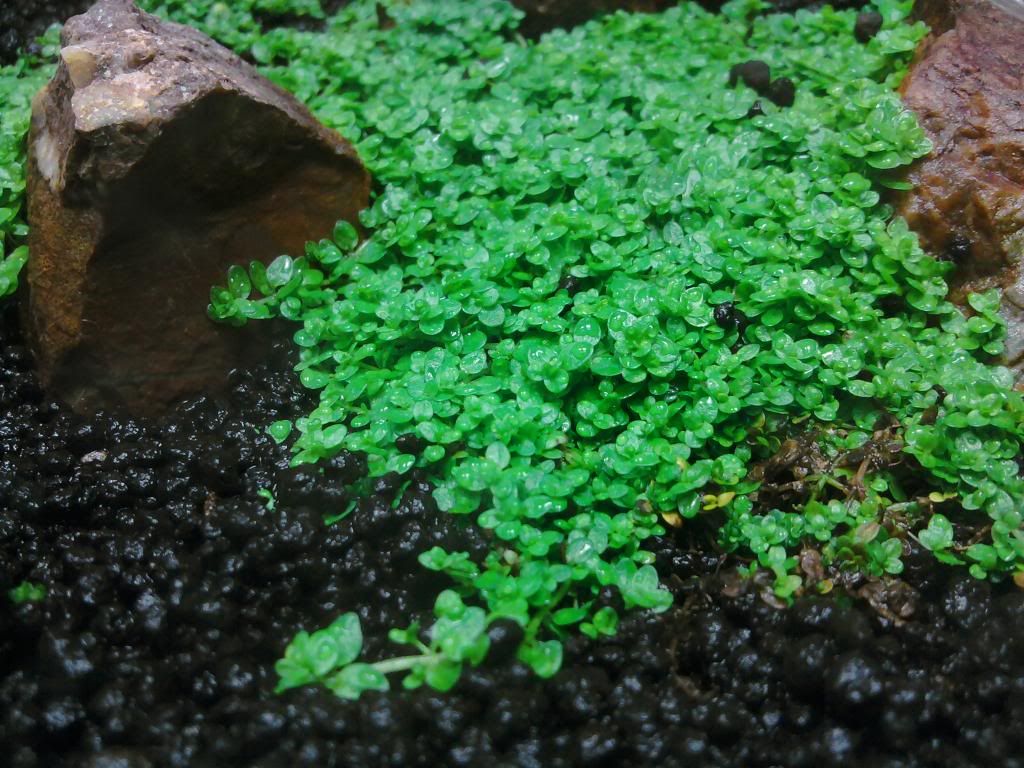 06-04-2013
The tank is ready, plants shipping on the way.
Almost 3 months for DSM, that's torturing; good thing is I have more time to prepare and study for the next stage.
The planting phrase:
a - Hydrocotyle Sibthorpioides
b - Rotala Singapore
c - Hydrocotyle Verticillata
d - Blyxa Japonica
e - HM
f - Pogestmon Erectus
Special thanks to
h4n
for the Hydro. Japan, frogbit and duckweed from RAOK! (and I didn't know Hydro. Japan is Hydrocotyle Sibthorpioides)
Planning how to plant:
06-06-2013
Bad day. Partner took the mailbox key to LA. Took half day off for 2 days waiting for mail man. Mail man didn't shown up on 1st day. Suffering from insomnia for 2 days... I was overwhelmed.
Plants started turning yellow already upon open box, but condition was still quite good.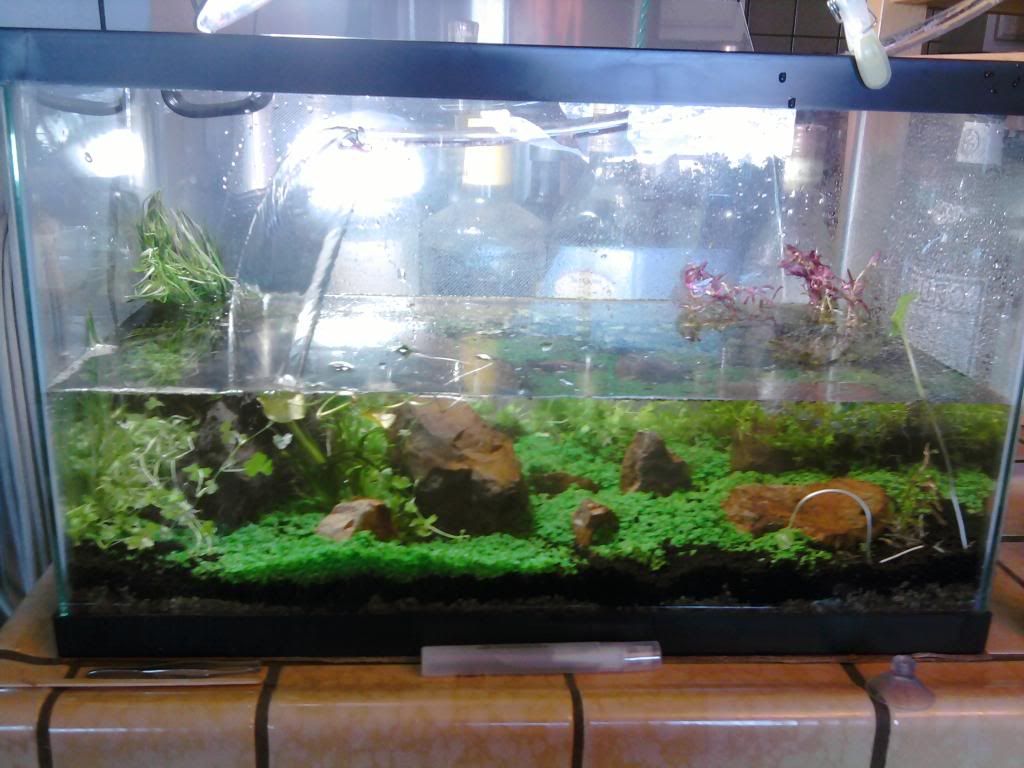 Had a hard time planting the stems, learned a lot how to prevent them floating and uprooted.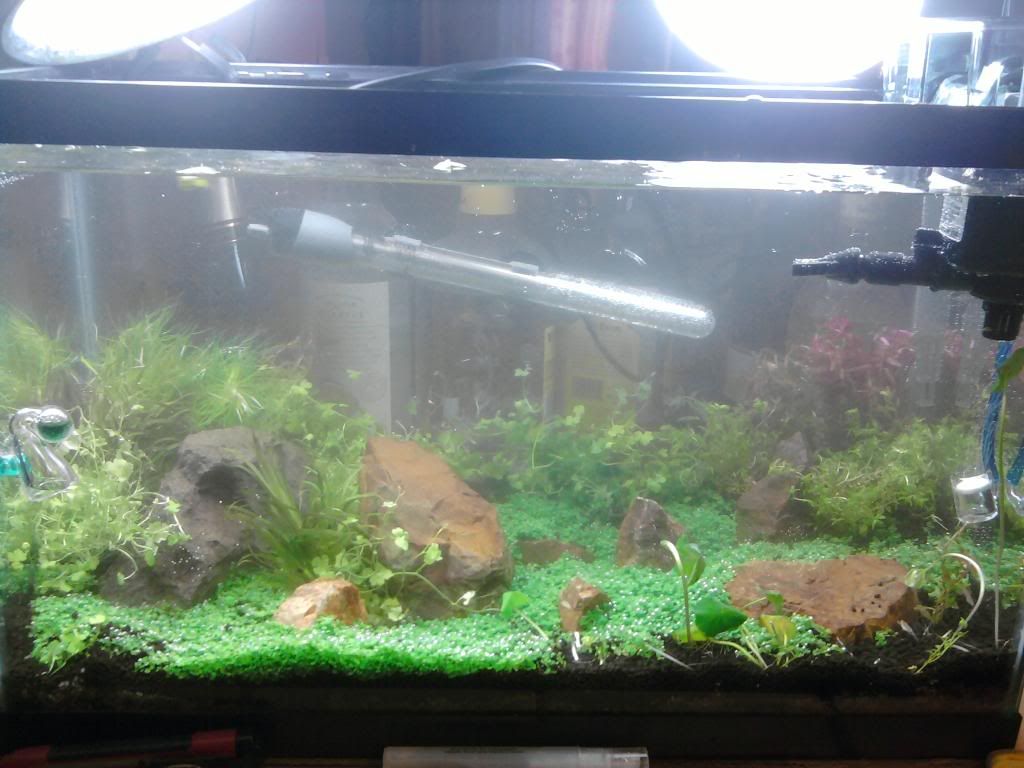 Start E.I. Planning to water change every other day. Pearling crazily especially those HC.
If it wasn't my poor skill of planting (stems keep floating up, replant a lot), water would be much more clear. The aqua soil seems not as muddy as I thought. (The salesman said it is a new version after AS2, and they longer name it numerically...)
06-07-2013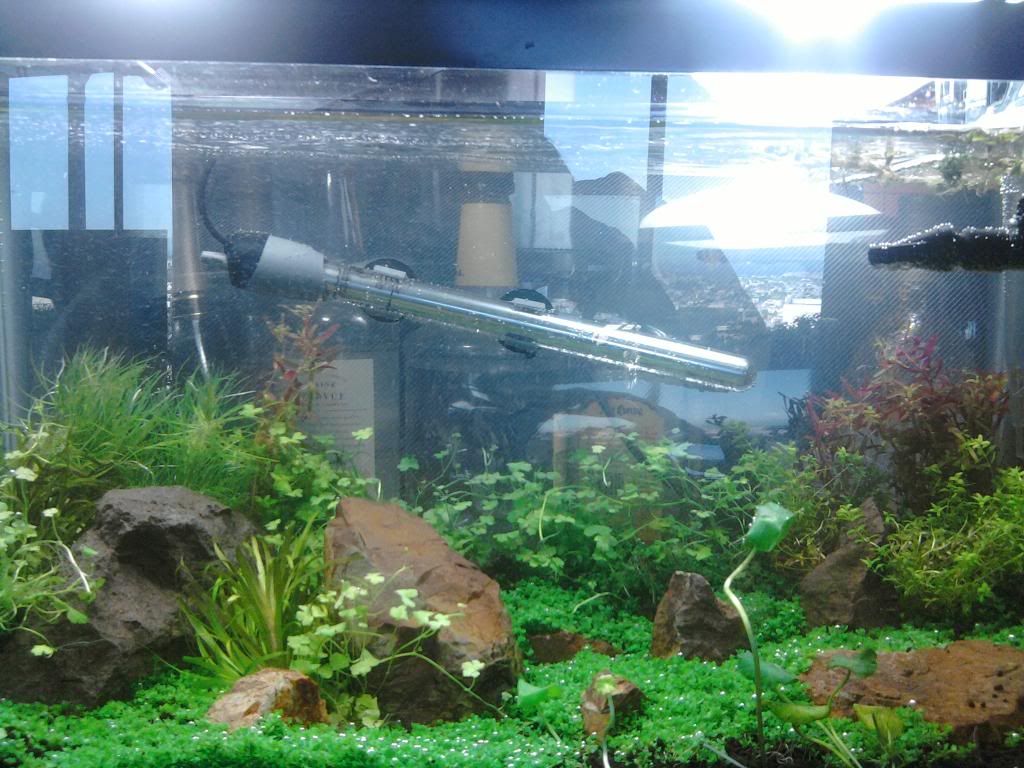 Day 2. I decided up the E.I. a bit as frequent WC will dilute the nutrient fast. (am I right?)
Ammonia 0.25-0.50ppm, NO2 0
06-08-2013
Day 3, 50% WC, Amonia 0 - 0.25ppm, NO2 0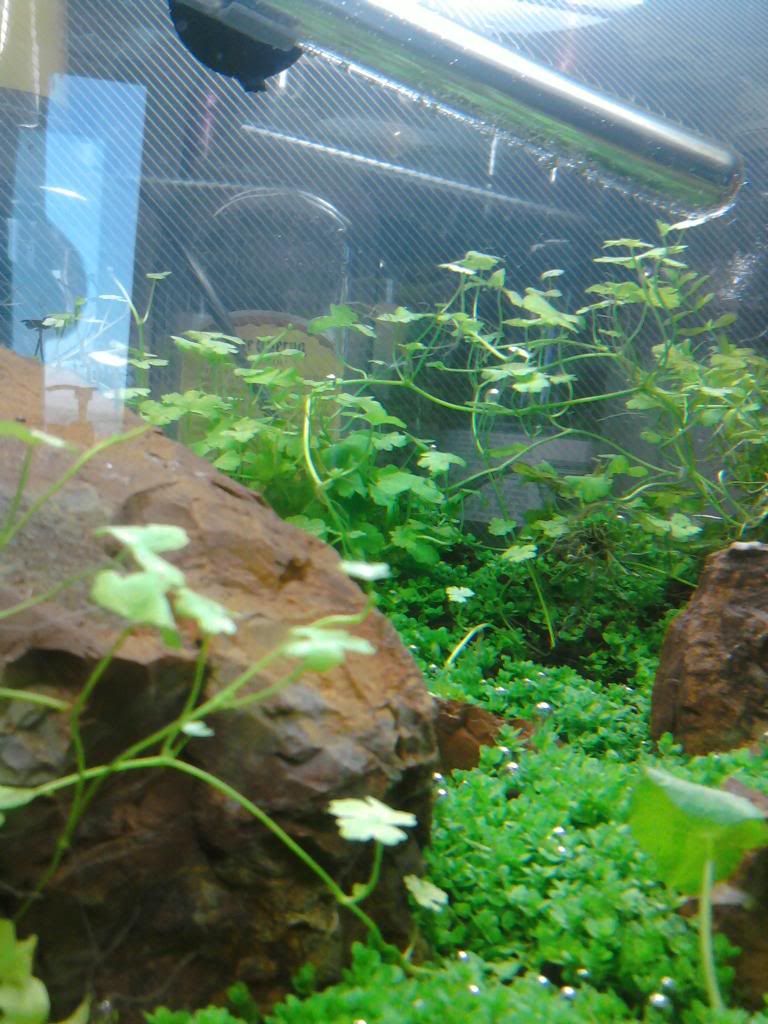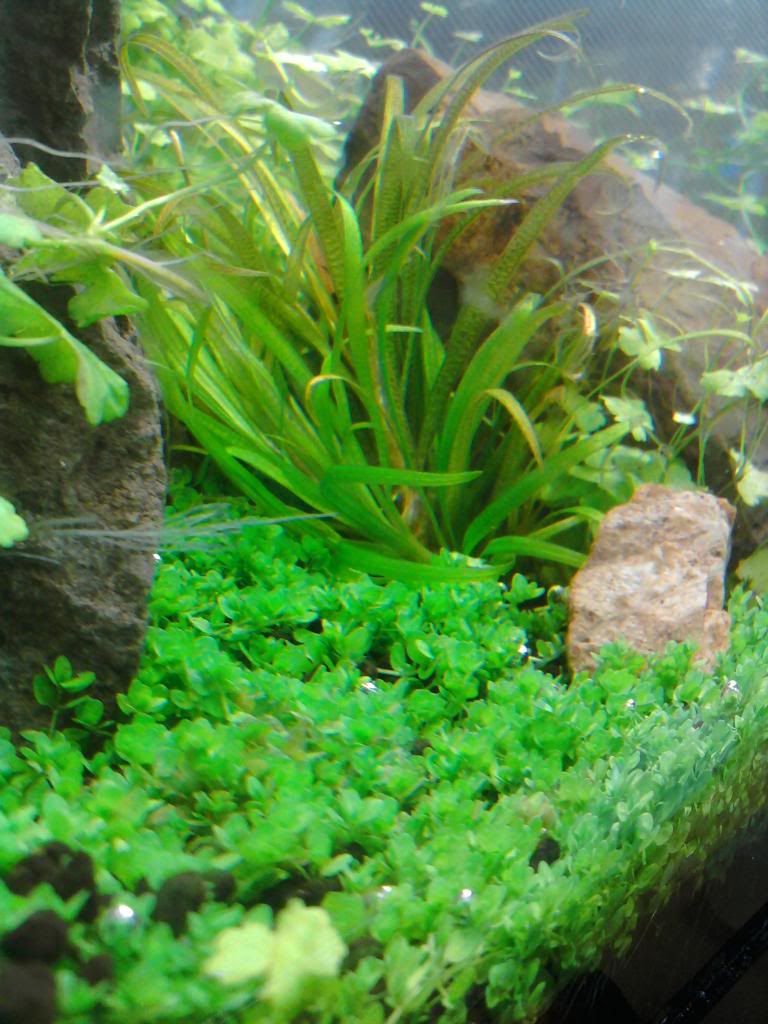 Worry about the yellow leaves... hope will recover.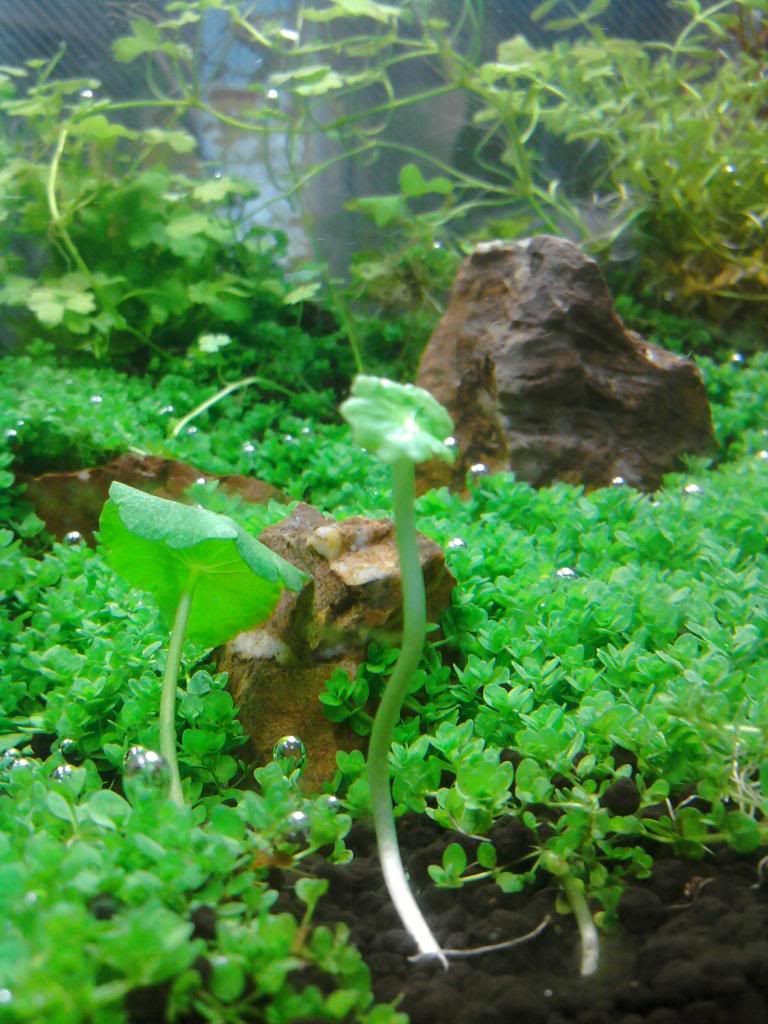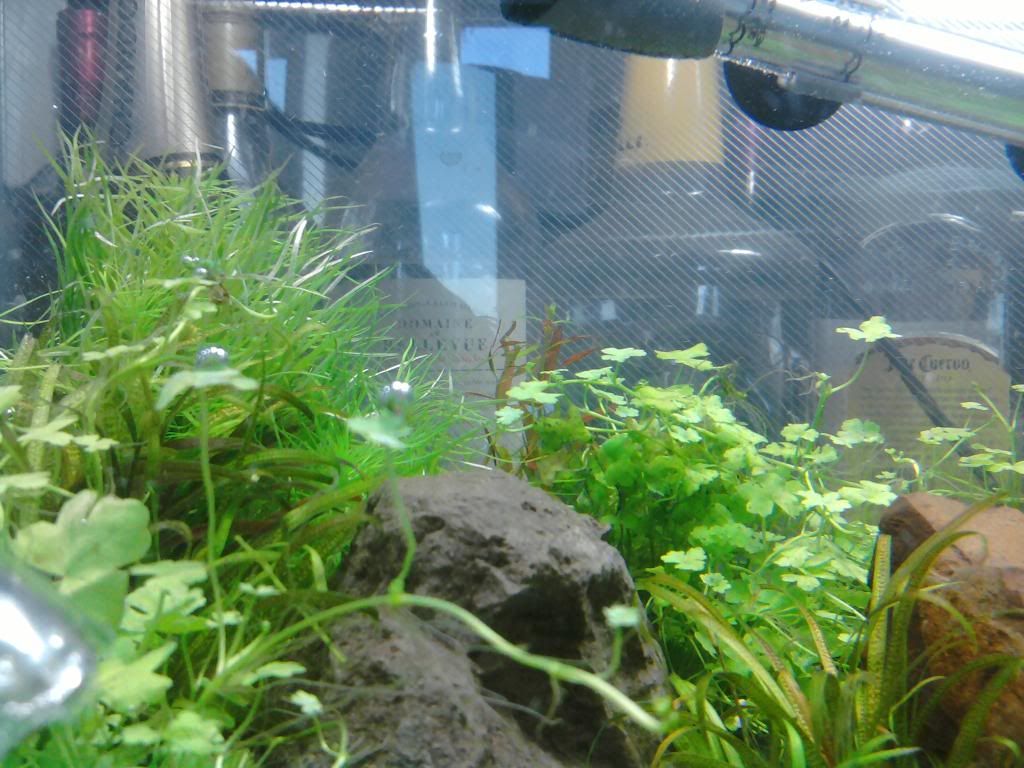 HoB filter with low light plants
For this I am still experimenting. Using a plastic sheet to redirect the flow. My original intention was to reduce the waterfall impact to reduce CO2 out-gas. Not sure it is making the out-gas even worse or not. I tried to measure the pH with and without the setup... but both gives 6.0, the most yellow on API pH test kit, which tells me nothing... The acidity is mostly from the aqua soil I think... CO2 off overnight gives ~6.6 pH, tap water is 7.6+ pH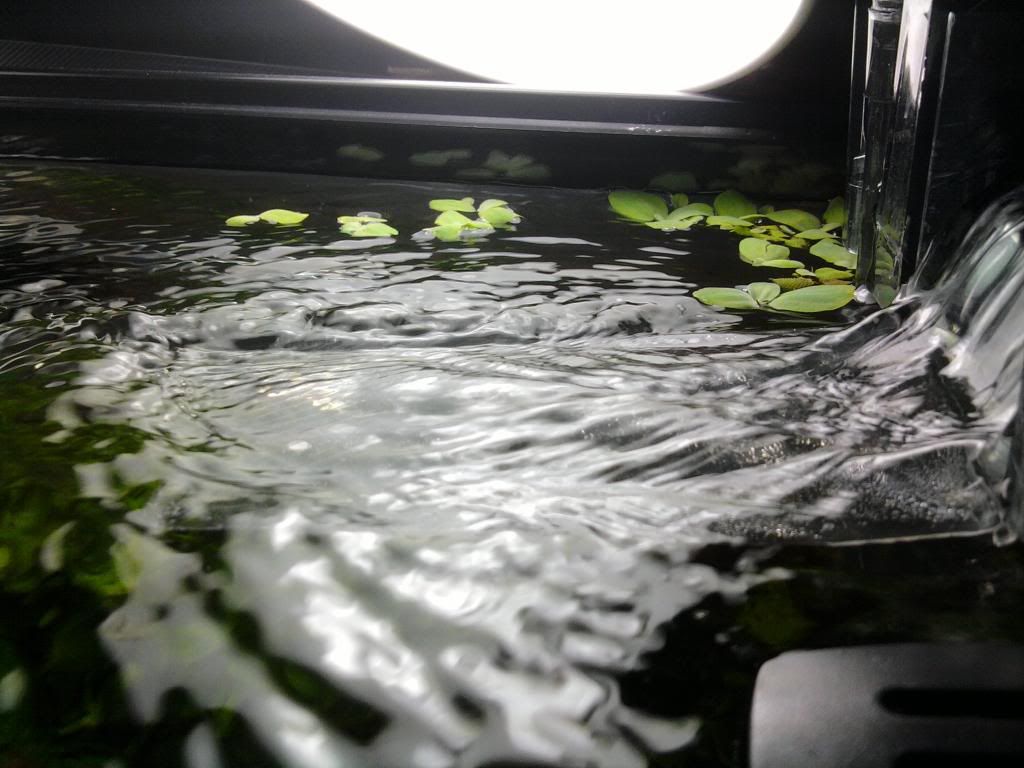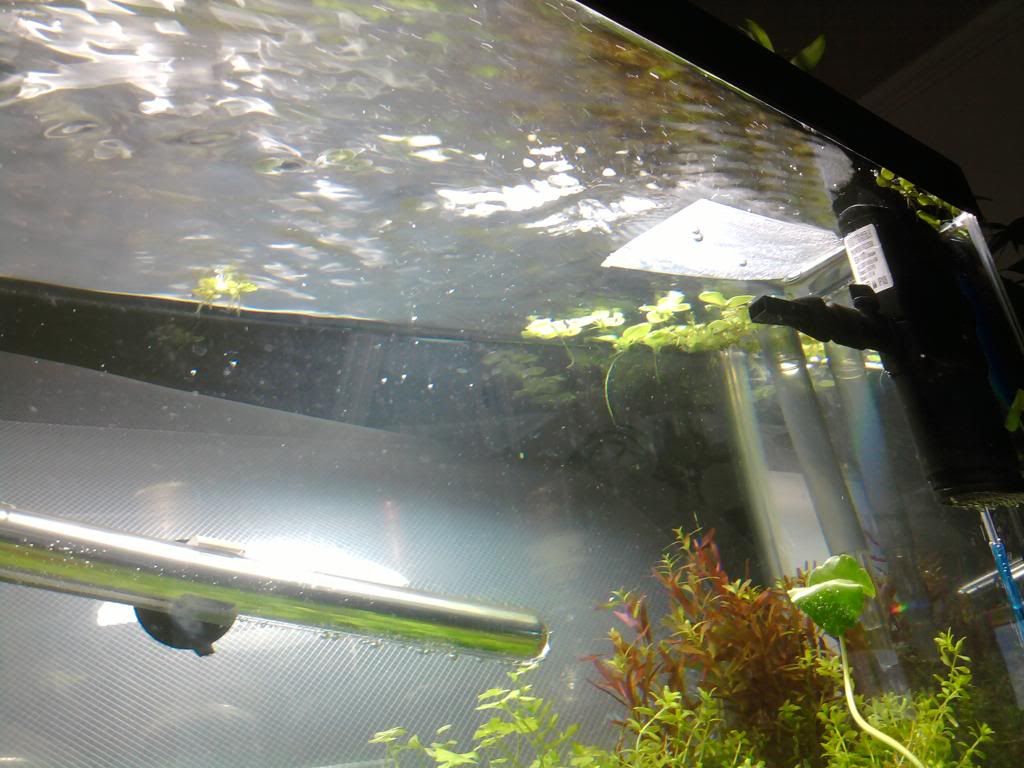 plastic sheet and ripple from the bottom view.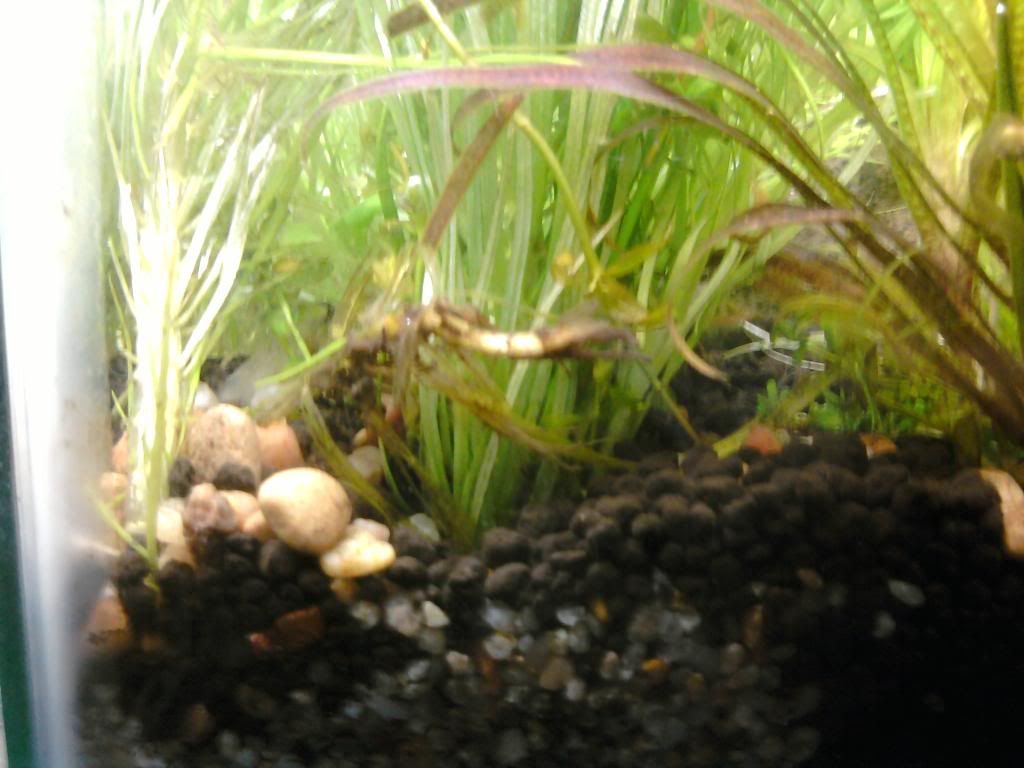 I did a very bad job in planting :icon_redf
CO2 diffuser + powerhead misting
the drop checker react so....slow. I think I will get some Amano shrimp next week so I can observe how it respond to the CO2 adjustment (sorry shrimp I heard you are hardy)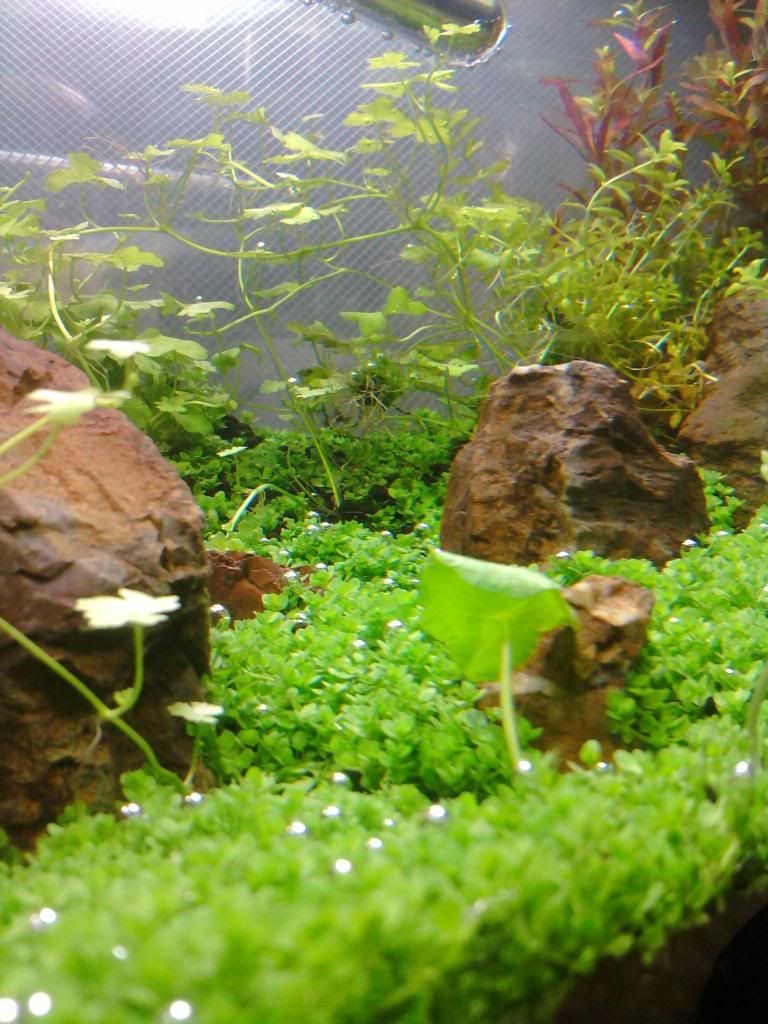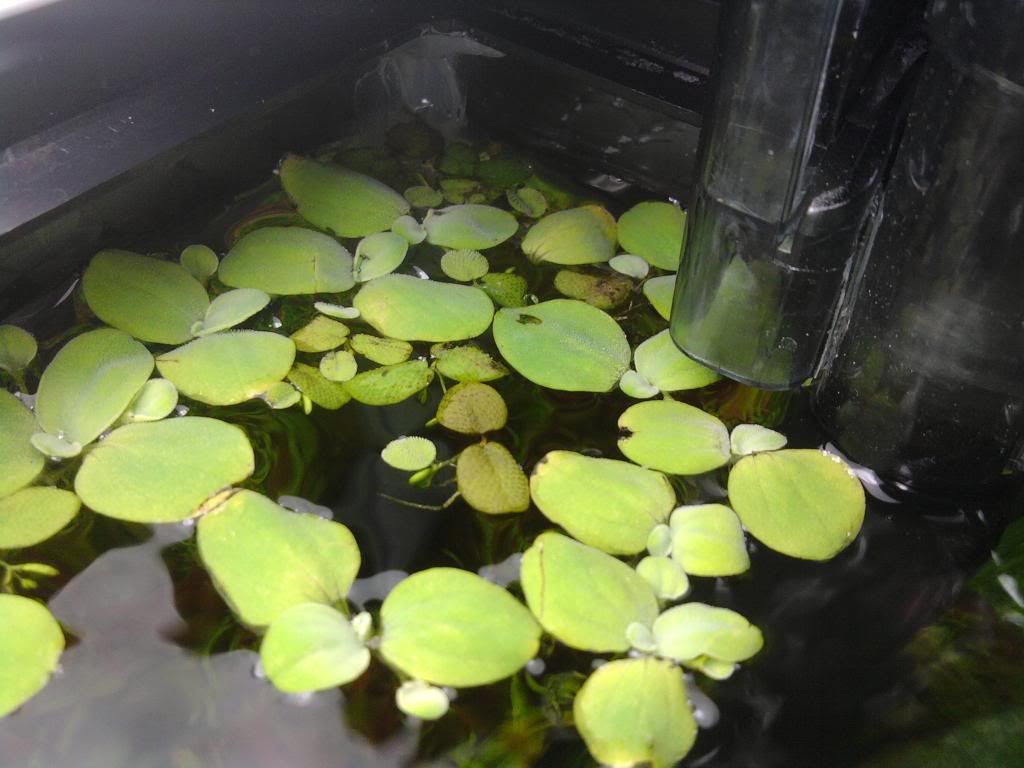 If you are still reading, thank you. Sorry for the bad pictures.