Hi All! Thanks for taking a look any feedback is welcome!
I took my retired 36 Gal cichlid tank (some minor scratches on glass<sorry>) and cleaned it up and got ready to go. I got started today and am so excited to share!
I am using the following:
40lbs Eco-Complete Black
20lbs Black Sand
2 pcs Mopani
1 pc Driftwood
Penguin 200 Bio-Wheel Filter
150w Heat Stick (Deep Blue)
55w Power Compact 7000k
*1
*1 Looking for a way to also add on the traditional strip light to up total watts. Advice is appreciated.
Hardscape
Hardscape w/ Substrate
Eco-Complete
Red Clay
Started Planting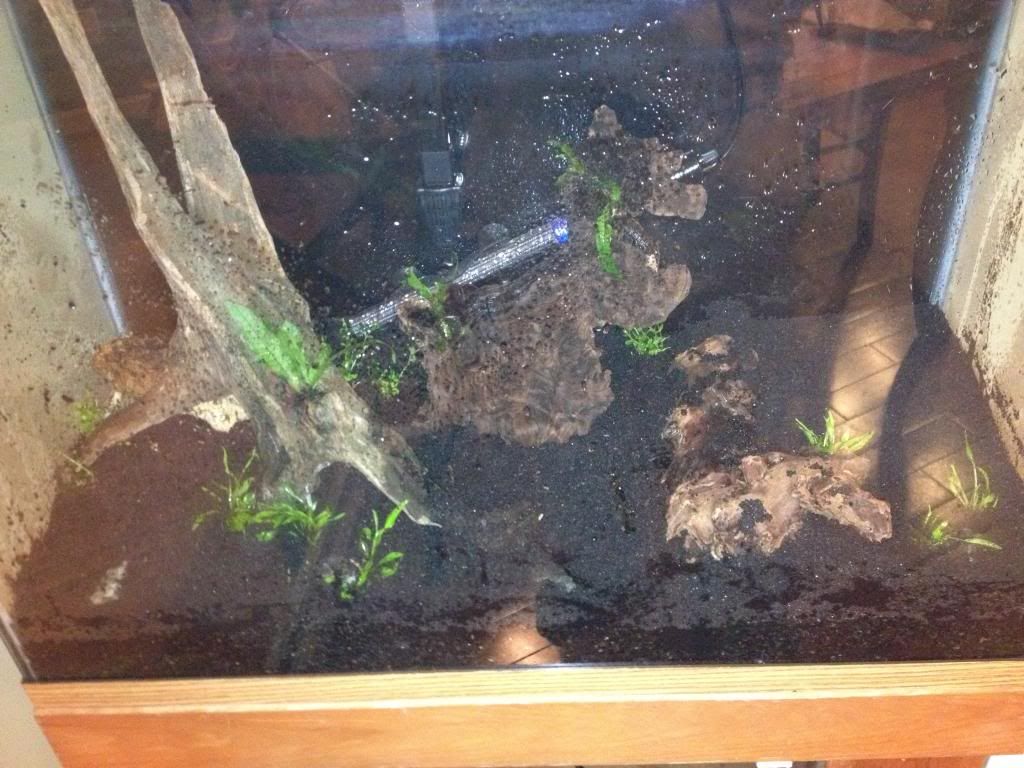 Overhead View
Plants Water and Light!
Plants and Structure