Hi All,
I started my first shrimp tank. I had a no-tech 3 gallon jar planted with 5 red cherries in it. I was having issues with the jar after 3 months and I decided to upgrade to a 20 Long. I took plants and substrate from the jar and plenty of bio-media and plants from the main tank. I currently have my back up filter running while I figure what canister I will be using. I used
MGOPS mixed with safe-t-sorb
(has anyone tried this? I am hoping the sorb will hold a little nutrient stockpile and extend the life of the substrate), capped with black sand for the substrate. I am currently using three clamp lights, 2 with spiral cfls and 1 led as a temporary set up. I plan on using the same three bulbs in architect style lamps. I also have some other ideas that should look pretty good, this is just the start! I am going for an Iwagumi-ish type scape. Let me know what you think.
Fauna:
5 Red Cherry Shrimp
1-3 Pond snails
1 Blue Mystery snail
1 Brass tetra
Flora:
Bacopa Carolinia
Water Wisteria
Water Sprite floaters
Dwarf Sag
Blyxa Japonica
Various Crypts
Rotala
Banana Plant
Java Moss
First crappy phone pics (more and better to come):
Main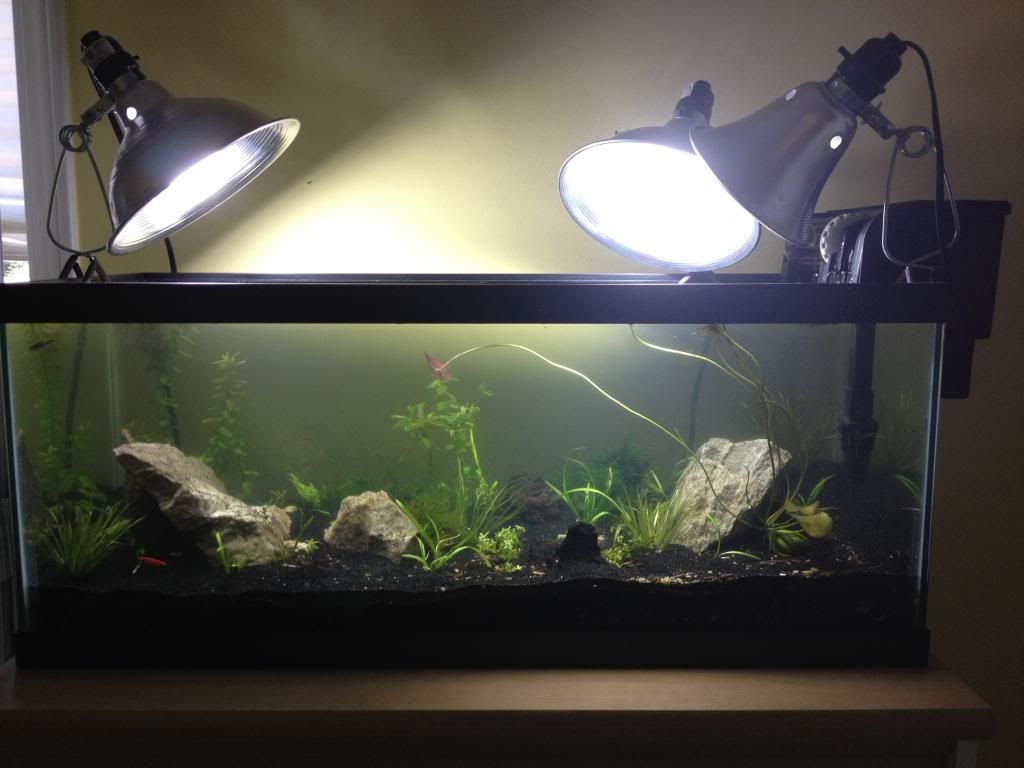 Leftside of scape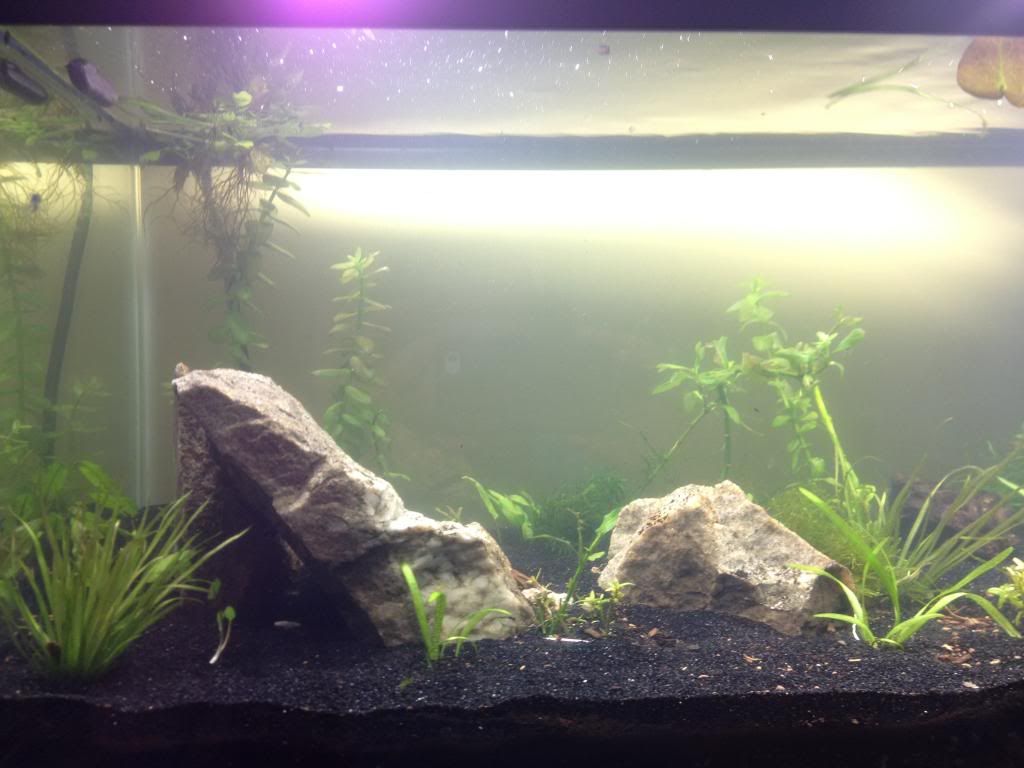 Rightside of scape