This shall be my spot for my journal. This will be my second planted tank, and I am super excited.
Lighting;
Aquatic Life dual T5, 1 35 Watt 6k and 1 35 Watt Roseate bulb.
Filtration;
Ehiem 2213
Substrate;
12L of Amazonia Aquasoil
Plants;
(as of now, I am a plant noob)
Eleocharis Parvula
Hemianthus Callitricoids
Fauna;
(after cycle)
12+ Corydoras Pygmaeus
2 Zebra Otos
Shrimp (unsure, I am a shrimp noob, but I have RCS down lol)
Stones;
15 lbs. Seiryu Stones
CO2
ISTA 45g CO2 Supply Set
ISTA 3 in 1 Diffuser
I needed something small that will be able to be hidden behind the tank, due to where the tank will be set up. I will probably regret getting such a small set up in the long run.
I ordered a piece of branch wood from ADI, hoping it comes in soon. It looks like a tree and looks to be blowing to the side.
Well enough typing now for a few pics...
Now I tried to scape a little but I suck... and waiting for the branch wood to come in which will go on the right side of the tank makes it kind of hard to know what it will look like with out the branch wood, but here are 2 pics..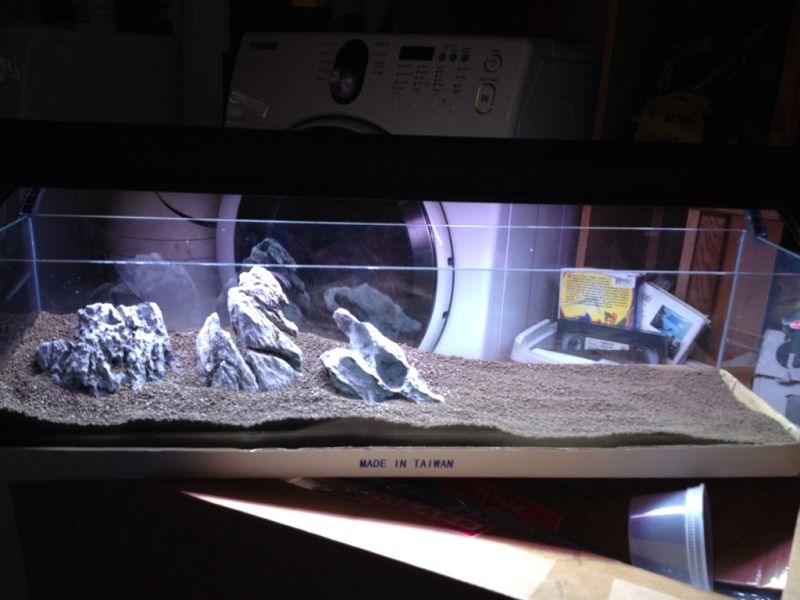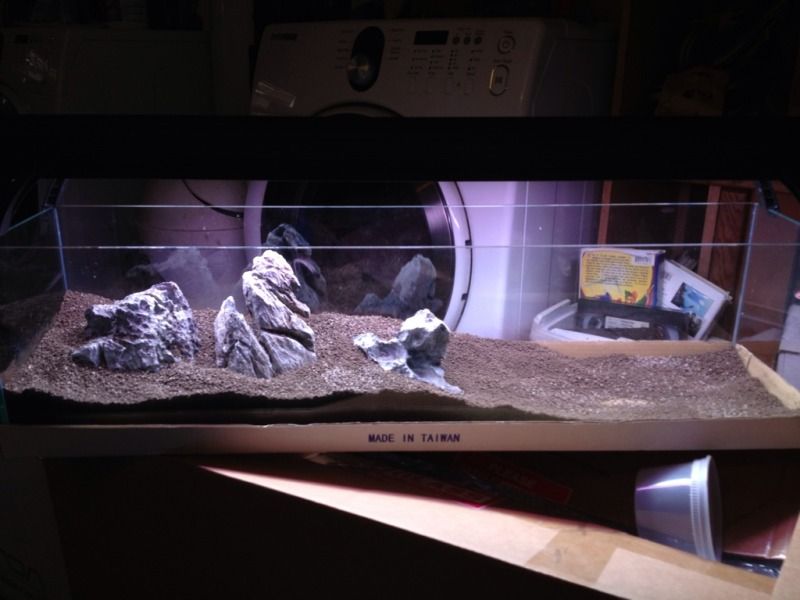 Any help on rock placement let me know, I think I should have bought a few more rocks from ADG while I was there.. BTW Thanks Frank!