Discussion Starter
·
#1
·
Hey everyone,
I wanted to show you that everyone, EVERYONE can screw up, even those who think they know what they're doing in this hobby specifically inverts.
What'd I do?
I had a order of 40 RCS going out today and so last night I rigged up a bottle trap like lots of people do, and left it in overnight. Then when I got up (Later than I wanted to, meant to get up earlier today, set the alarm but staid in bed anyways:angryfire ) I didn't want to leave the shrimp in there because they might get poisoned by amonia. So I was trying to get them into a breather bag to get them all ready for the shipment and get the extras out. But my parrents where yelling at me to hurry up and get down to breakfast so I did hurry, When I shouldn't of. I just dumped them all in tied it loosely and ran down to eat, grab all my crap for school, and go.
While in school I realized I made a MAJOR mistake, almost called home to have it fixed but figured I was just freaking out( every time I ship something I always like go crazy... Did I send enough? Was it the right stuff? was the adress correct????) That's how I usually am, And I knew my mom would be a bit mad at me if I called her in the middle of while I was in school. So I just kinda forgot about it. I went to Lacrosse practice and kept thinking about the shrimp and realized I really screwed up I forgot to take out the food from the bag that I used to bait the shrimp into the bottle.... and it wasn't a small ammount either:icon_mad: .
Here's the result of stupidity everyone and my new desktop to remind me not to rush stuff, especially in this hobby: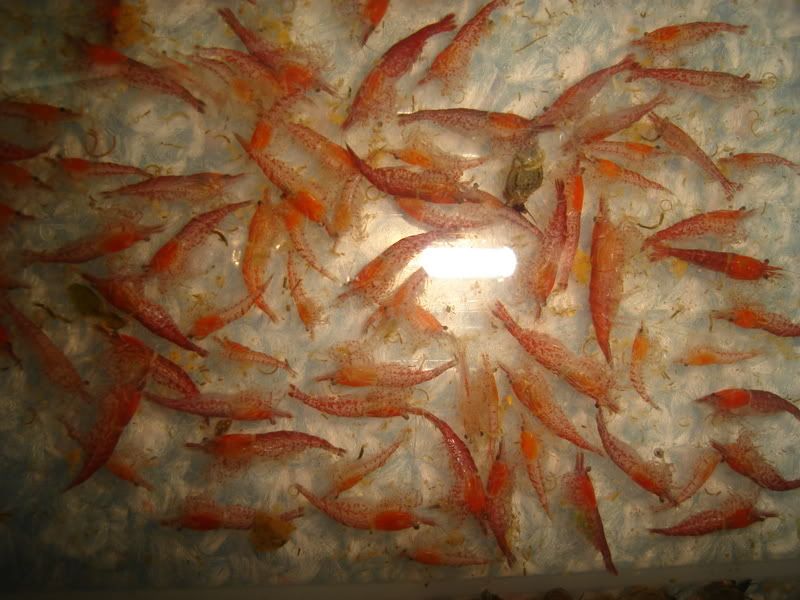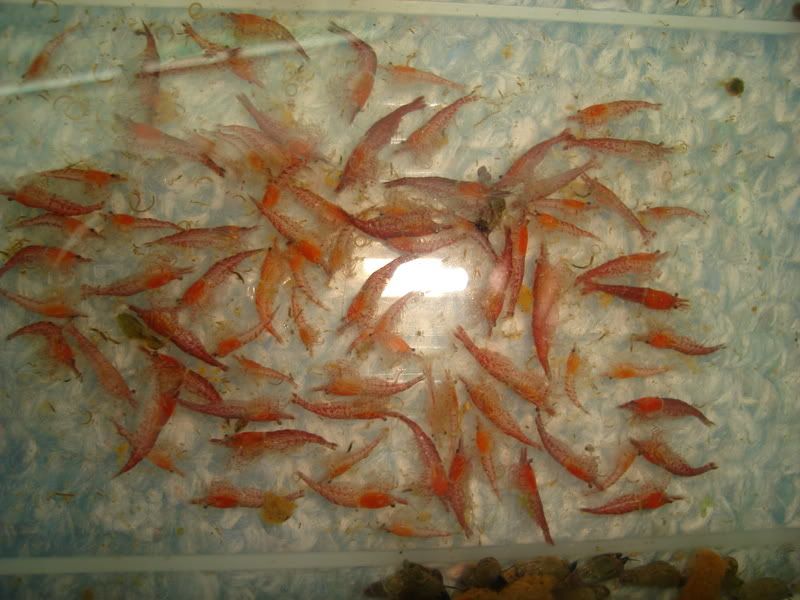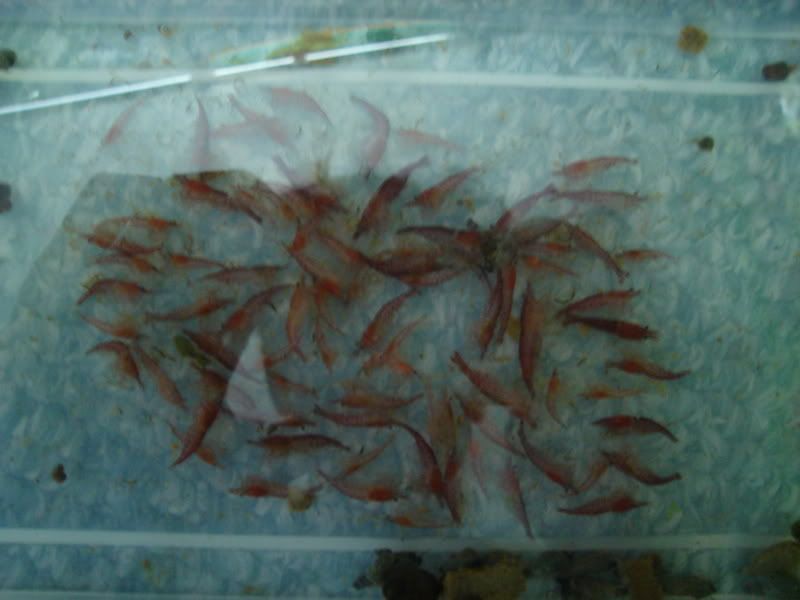 That's at least 100 shrimp I think I might of messed up counting, I hit like 107 though. And the worst part isn't loosing $100 worth of shrimp. Its how stupid I am and that they should be going to styxx's and a few other people's tanks swimming around and getting them more into the hobby. And to top it off I was just seriously talking about plans for an invert rack with my dad... :angryfire :angryfire :angryfire
Ohh well, I'm probably going to not get the other shrimp I was planning on I'm not sure. I just need time to think I guess, So If I'm not on for a week or a few don't be too surprised.
-Andrew
PS. I really needed to vent, I'm sorry for the long post. Hopefully it's a warning to anyone, DO NOT RUSH. Or you might get screwed.