So I had what I called black beard algae in my 29 that ran 2x23w 6500k cfl's and very little dosing (occasional comprehensive) and this is what I had. I think it was 2 different types.
Does it look like either one of these?
Single Spots with just a couple hairs coming out on anubias (and many of my crypts)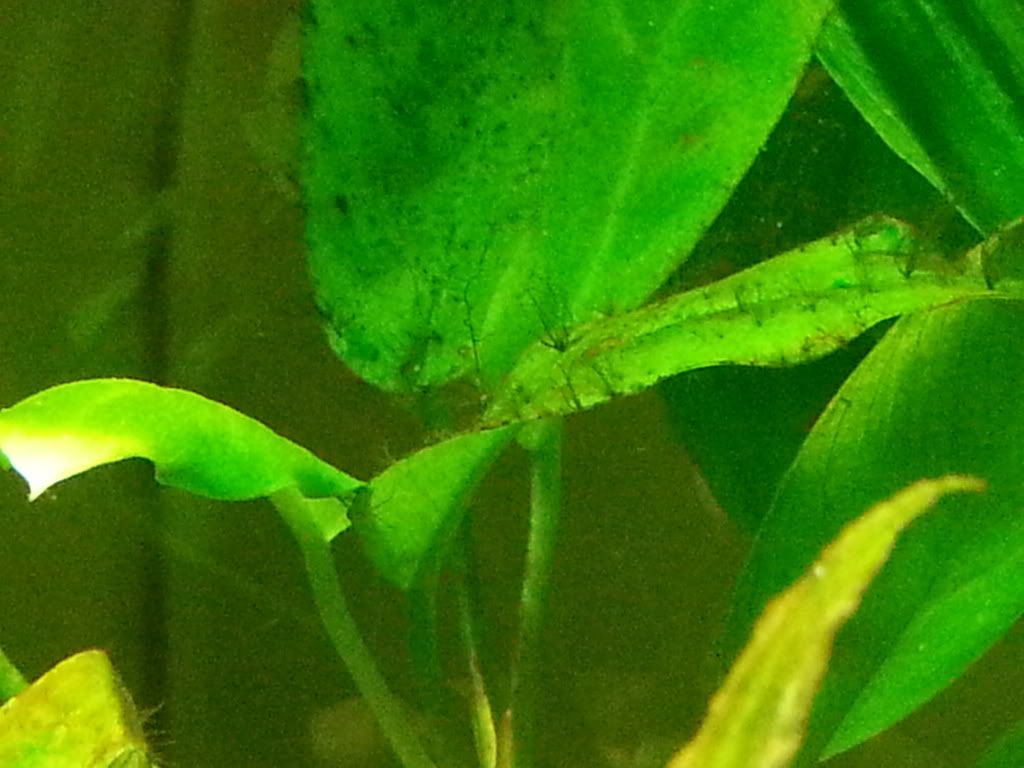 Tuffs .. Mostly on the driftwood. Picked off fairly easily, but always regrew somewhere else.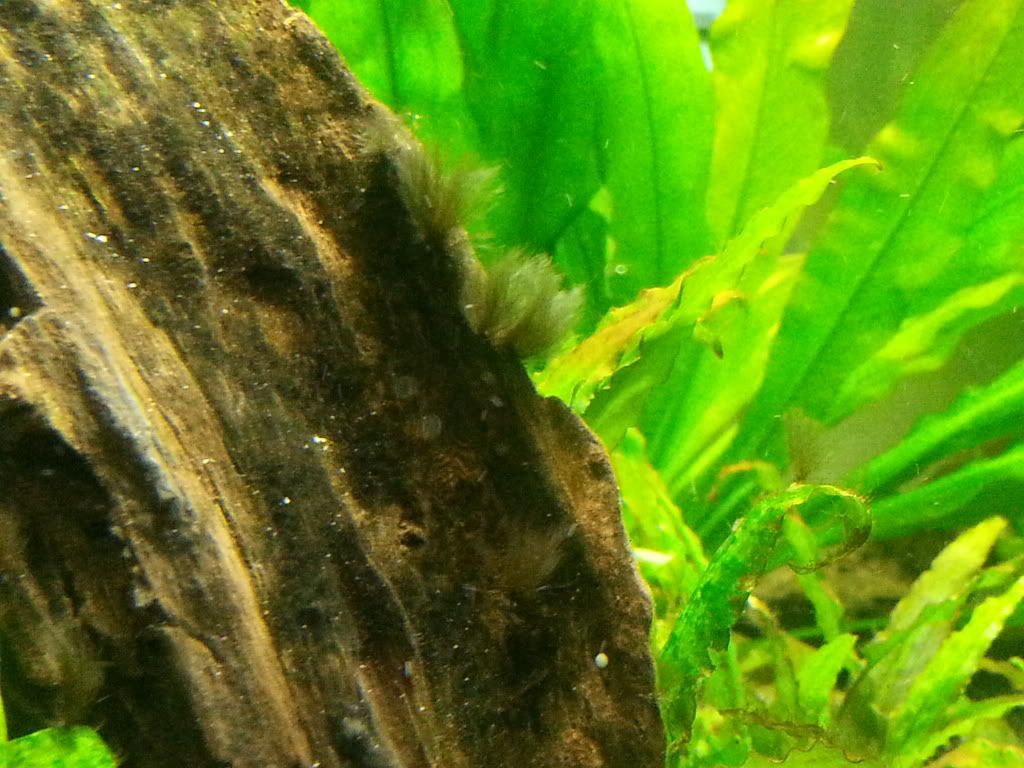 Along with this I had a little Green Spot Algae on the glass and the plants but I'm ok with that type because it goes away fairly easily with a good scrape and the proper fert dosing.
BTW I never figured out what these were. I don't have a microscope to compare with your notes and I tossed all the plants and driftwood in this tank and bleached the crap out of the sand and the tank.