Alright, Well lots of you know I've been going crazy trying to cook something up that is almost edible for humans, but is intended for our lovely inverts (especially shrimp). This is one of the better attempts but is by no means going to be the best stuff I ever make. Here are some pictures of my best attempt yet!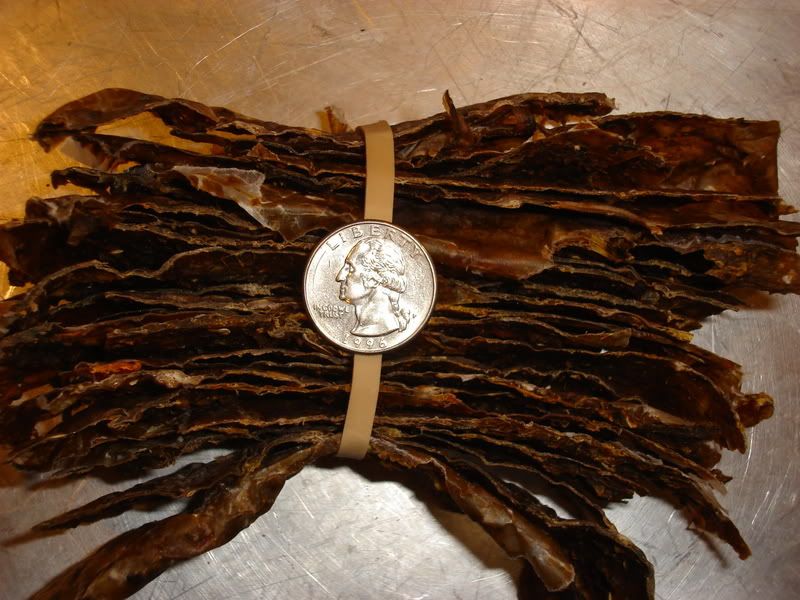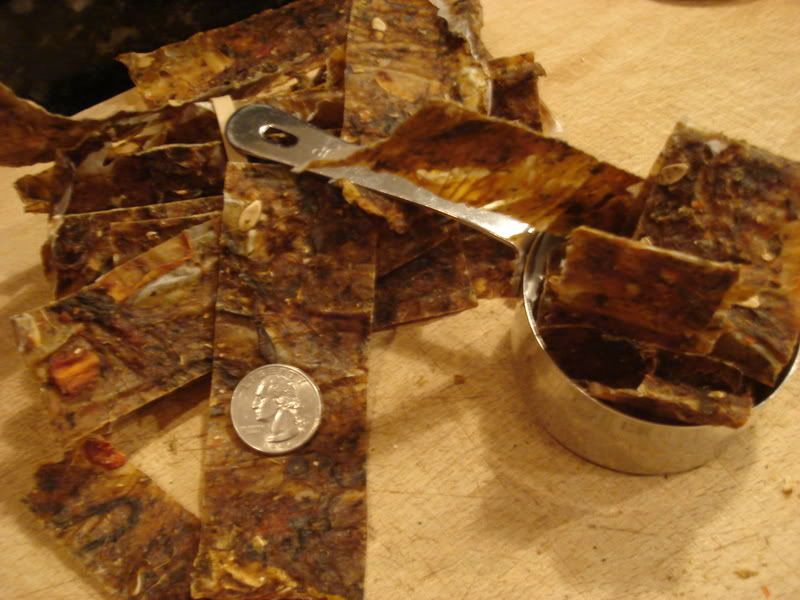 1/2 cup I'm pretty sure...
And This is all I have on it's side with a rubber band and a quarter.
Nothing was exact but the ingredients where:
Orange
GARLIC
summer squash
zucchini
cucumber
strawberries
a bit of spinach
parsley
some tomatoes
The strips are approximatly 4 inches long and about an inch across. I am thinking of cutting it up and making 1 inch squares what does everyone think? and about 1 cup would be like $8 shipped or something like that.
3 strips is about 1/2ths of a cup +\- a little bit... not too sure how many square inches of it it would be probably about 10-12
One more thing, This batch wasn't perfect:icon_neut on one side there is wax paper that won't come off. So after you put this in the tank you will need to take out the wax paper when they have eaten it all. This is why I'm going to recommend
NOT FEEDING THIS BATCH TO FISH!
I have fed it to my shrimp and snails in the 55g and haven't had any problem. Within a minuet of being in my 55g it was COVERED with shrimp!
Post here and PM me if interested!
-Andrew