so when I first posted this it was after a massive rescape and the new addition of c02 to the tank. the plants are most definatly liking the c02 already seeing new growth on a lot of the plants in a very short time frame. however I do seem to be having some issues as well...
not sure what this plant is, but it seems to be loosing its leaves even though it seems to have a little bit of new growth on top....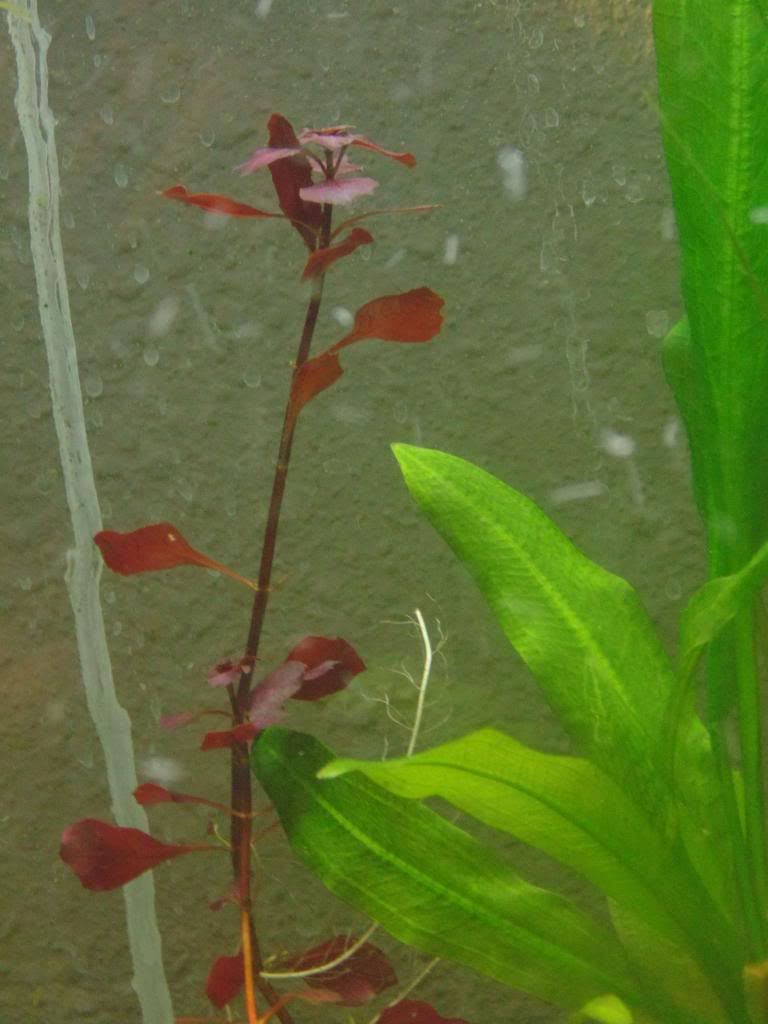 This one is taking off but seems to be rapidly loosing its reds...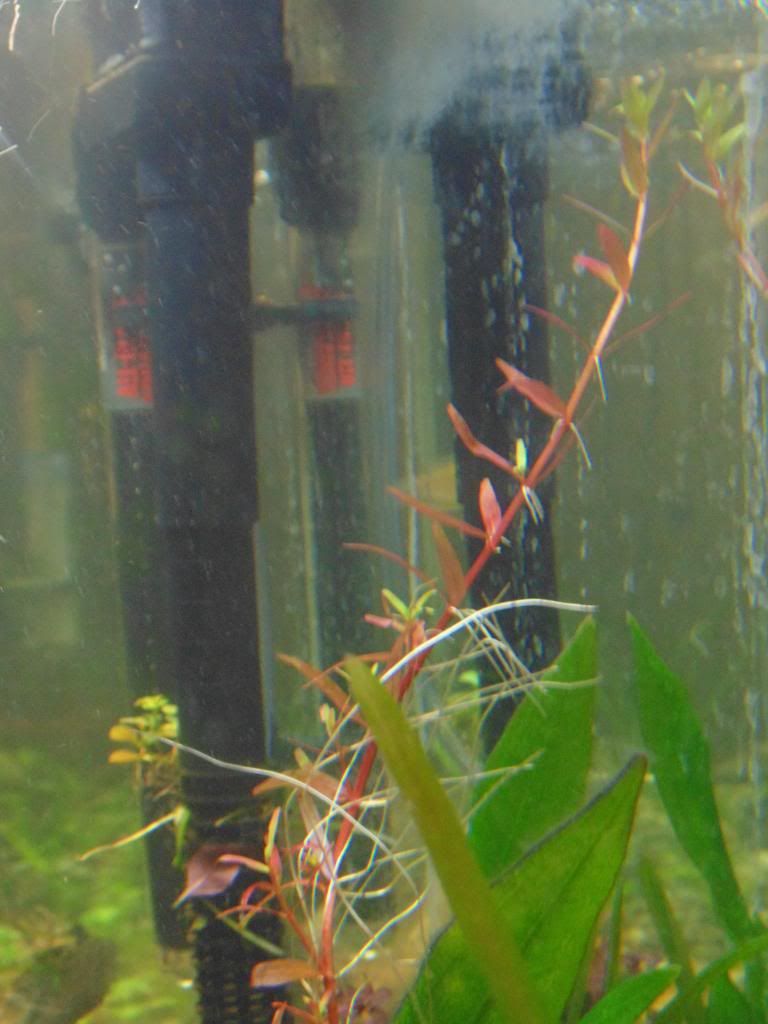 so that was the bad... now the good!
mossy rock is getting ready to take off I think
newer sword plants seem to be doing great, hoping they grow as tall as my other ones.
and a nice little overall view....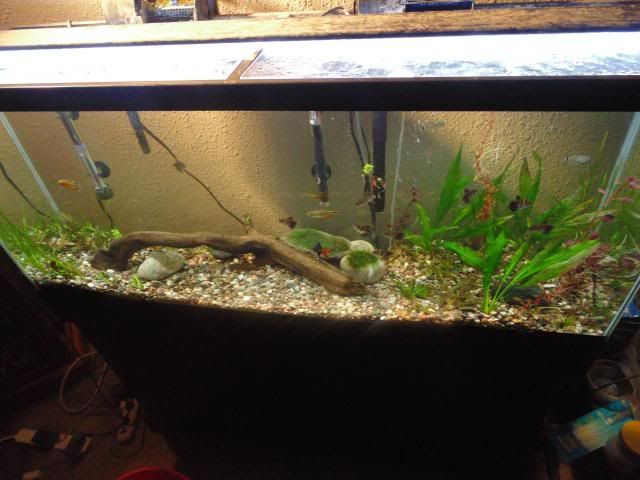 purigen seems to be working absolutely fantastic helping with water clarity, and for $40 a bottle at the LFS it better...
thinking about adding more c02 only running 2 2-litres into one of the filters and not sure if its enough, got about 1 good size bubble per second and can see the saturation hanging out in the top of the tank. cant afford a test kit right now but going to be my next purchase after pay day on Friday definatly.
sorry for the sideways pictures, fixed them on photobucket but not sure why they wont show up right on here...