·
ღ Miss ShrimpTastic! ஐ...
NEW LOW PRICES!!! Thanks to all the continued support, I am able to purchase more from my vendors and bring costs down. I want to continue helping my community by providing the most competitive prices around so that everyone can save
Looking forward to your support!
Seiryu Stones
A - $8 | B - $6 | C - $8 | D - $6 | E - $6 | F - $6 | G - $6 | H - $6 | I - $8 | J - $6
K - $6 | L - $8 | M - $8 | N - $4 | O - $8 | P - $6 | Q - $6 | R - $8 | S - $6 | T - $6
A - $4 | B - $8 | C - $4 | D - $4 | E - $6 | F - $8 | G - $8 | H - $6 | I - $8 | J - $4
K - $8 | L - $8 | M - $4 | N - $4 | O - $6 | P - $6 | Q - $6
Plants
Flame Moss
A very thick portion. Grown out for about 8 months since tied. Approx 7 Golfballs worth. Tied to a single Cholla Wood piece so obviously the price is with the Cholla included -
$40
Flame Moss Golf Balls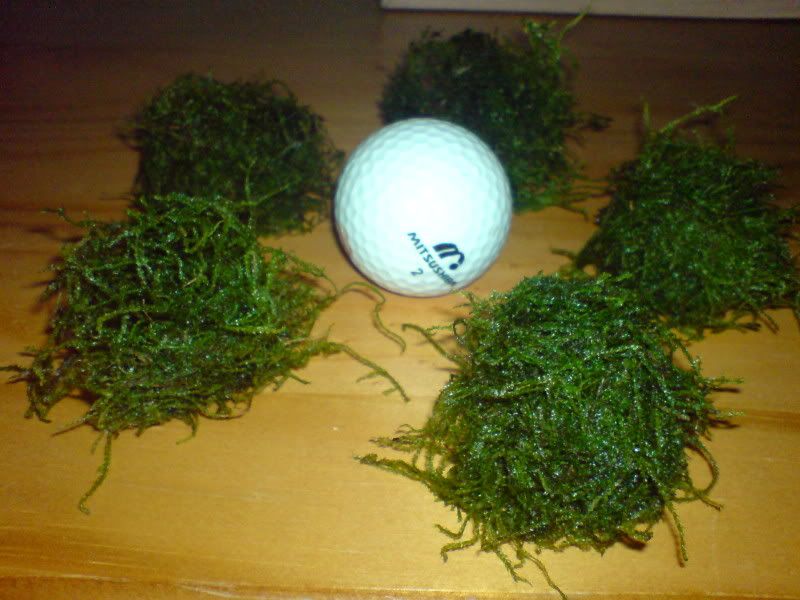 Golf Ball portions
$6 each
Cholla Wood
6"-7" long - 1"-2" in diameter. Size & shape are fairly consistent as you can see from this random bundle that I grabbed to take a picture of. Notice how straight and hollow the pieces are.
1 - 10 pieces =
$1.80 each piece
11 - 21 pieces -
$1.70 each piece
22 - ?? pieces -
$1.60 each piece
Cholla Wood - A hollow, semi-soft wood from the cholla cactus. Very unique looking and known to reduce pH slightly. These are naturally collected, free of pesticides or any harmful chemicals. Power washed and naturally dried. Excellent for any fish/shrimp tank - planted or non-planted. A great promoter for shrimp breeding - like Indian Almond Leaves - shrimps can eat the microorganisms that grows on the wood and hide in there; a natural shelter for baby shrimps & berried females. Also a great food source for plecos, snails, inverts, etc. due to its high vitamins and fiber content.
Grade "A" Indian Almond Leaves
Functionally "
A+
" grade and will certainly promote shrimp & fish breeding, higher survival rates for shrimplets & fry due to leaves anti-fungal / detoxifying properties. Hand picked, pesticide/toxin free and naturally dried.
Ranging from 5" - 8" inches in length
$10
for 28 pieces
$15
for 50 pieces
$20
for 80 pieces
Indian Almond Leaf - The leaves were found to help keep their fish/shrimp healthy with strong anti-bacterial properties and promote breeding. The dried leaves act as a "black water extract" which gradually turns the water brown like tea and effectively reduces the ph levels in water, releasing organic compounds such as humic acids, flavanoids (quercetin and kamferol) and tannins (s. a. punicalin, punicalagin and tercatein) into the water which absorb harmful chemicals. other fish known to benefit from indian almond leaf use include baby discus, cichlids, killi fish, rasboras, catfish and black water tetras.)
Food Sample Baggie
Mosura Specialty Food
- Mosura CRS Specialty Food is especially designed to enhance the color of crystal red, red bee and other algae eating shrimps. Enriched with multivitamins (including stabilized vitamin C and E) and minerals (including calcium and magnesium) which are essential to increase resistance to diseases.
BorneoWild Color
- Color is an organic shrimp diet rich in various types of essential minerals, vitamins, dietary fiber, amino acids, nucleic acid, cysteine peptide and spirulina. It enhances the color and strengthen the outer shell of the shrimps. It does not clouds water.
(NEW) Ken's Premium Veggie Mini Sticks With Calcium
- Formulated using a wide variety of vegetables, including only the best kelp! Excellent for shrimp, snails and other inverts that require a high level of calcium in there diet. This contains a 20% calcium level.
(NEW) Ken's Premium Spirulina Mini Sticks
- A premium sinking mini stick made with our premium spirulina flakes that contain extra spirulina algae! Probiotics to aid in digestion and help keep your aquarium cleaner. Micro Sticks are 1.0 mm around and sinks.
(NEW) Premium Algae Wafers
- This new veggie wafer that adds a large variety of veggies into one wafer.
$6
for each bag
Each bag contains
ALL
of the above. If fed properly, it should be enough to last 3 months! A great variety to sample for beginners to see which food your shrimps love the most before committing to buy them in full size portions. Don't waste your money on buying full portions of foods your shrimp might not even touch. Try these 5 out at 1/8th of the cost and I can assure you that there is at least one your shrimps will go crazy for. I have tried over a dozen types out there and these are my top 5 that any shrimp in any tank would dig right in :hihi:
Shipping Rates:
(1)
$3
and Up - Bubble mailer 1st Class
(2)
$5
and Up - Boxed mailer Parcel
(3)
$7
and Up - Priority & Flat Rates
*
DISCLAIMER
* IIf you choose to ship via the bubble mailer method, I can not guarantee no cracking, breaking, crumbling, etc. of any of the listed items due to the way they are handled by the USPS. If you want to make sure they are in great shape upon arrival, I would suggest using the boxed mailer. I will only guarantee any of my items shipped out to you under priority (boxed) w/ tracking in which a full refund is issued for the item(s) damaged, lost or unusable minus the shipping charge. If it's not priority and not track-able I have no way of knowing where the package is once the package is mailed out. You must provide a clear picture of the item(s) damaged within 24 hours since its delivered. In regards to the IAL, if you are using them for your shrimps, I would highly recommend getting them shipped via bubble mailer since they don't need to be in perfect shape to function normally. Don't go for its looks, go for its functionality and save on shipping
.