Discussion Starter
·
#1
·
Hey guys, I'm kinda new to planted aquariums. I inherited my brothers 29 gallon fish tank from him, he didnt want to take care of it anymore(didnt really have time). I'm interested in doing a planted aquarium of sorts, nothing hard to maintain though.
Heres two pictures of it right now.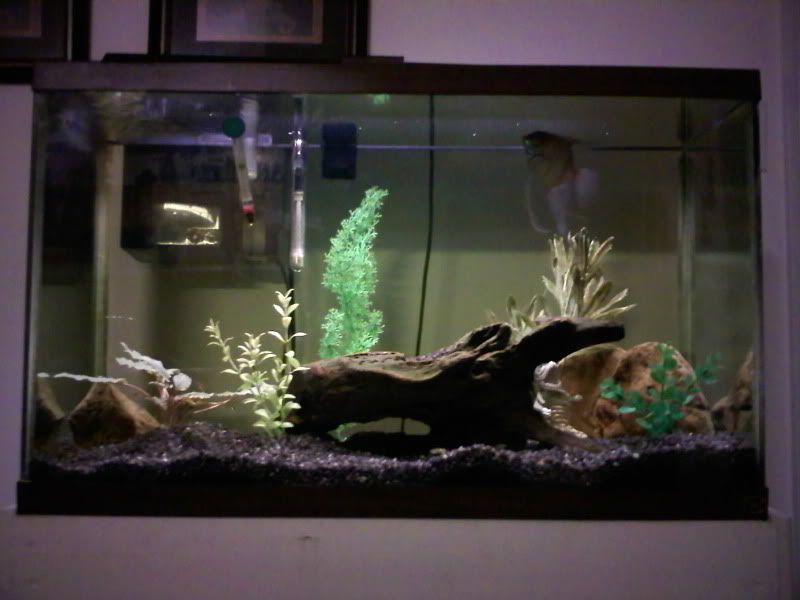 As of right now it has an angel fish in it and three yellow tetras I bought the other day. I also bought one plant just to see how it would do, a bronze wendtii, so far it seems to be living. :red_mouth
I know I will have to change the substrate out on it, right now its just some black gravel. Are the river rocks in the tank bad for it?
Right now the tank is at
pH 7.2
Ammonia <.025
Nitrite <.1??
Temp is about 78
I have a Magnum 330 canister filter I got from my dad today, would it be better than the filter I have on the back of the aquarium now? Its just a regular filter with a piece of foam for a filter.
The lighting is just a plain 20W. I'm planning on getting better lighting in the aquarium.