Discussion Starter
·
#1
·
I love the look of point source lights on an aquarium. The drama, the ripple effect, shadows, it can't be just me. So I've been using only led floodlights for several years now on different planted tanks and I have recently had a success that I think would benefit those in search of similar lighting ideas.
I have a 75g tank that I ran 2x30w daylight led floods on 8hrs for a year or so. I wasn't happy with the growth, color, or algae in my tank. My crypts were laying flat and greenspot algae was covering any plant leaf that was few weeks old. Here's a pic of the tank with those floods.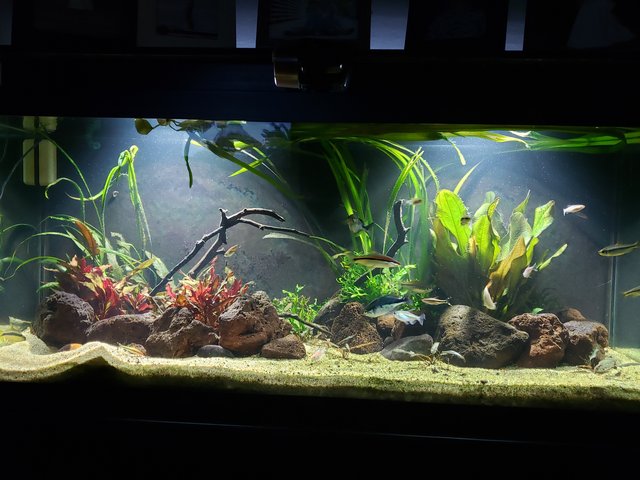 I then installed 2x20w RGB led floods from amazon (brand Novostella) and removed the daylight floods without changing any other parameters. These lights are less intense, more full spectrum, and made a huge difference! Plant growth took off and the colors in plants and fish really stand out now. I'm very pleased with my tank now for the first time in a long time. Here's a recent pic...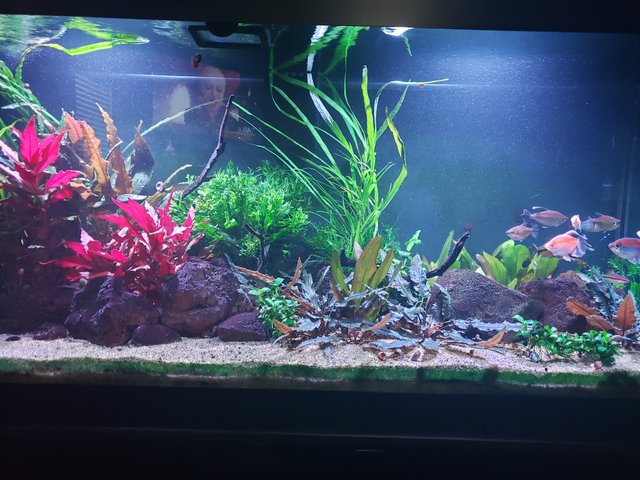 Other tank info;
light CO2 injection
root tabs in mostly inert substrate with some flourite mixed in
K2SO4 and CSM+B on auto doser
9 congo tetras, 4 roseline barbs, 4 BN plecos
A. reinickii mini, H. Angustifolia, Red Flame swords, Windelov java fern, various crypts and anubias.
I hope this information helps someone!