Discussion Starter
·
#1
·
Can someone please ID them, they were labled as coloured algae shrimp.They are not amanos as I have kept many amanos and they are shaped and coloured differently.When happy they go a nice dark red.
The first pic shows 2 of the shrimp in question with a cherry shrimp on top of the algae wafer and another cherry in the top right.At the front is a shrimp im not sure of, I think its a red nose or yellow nose.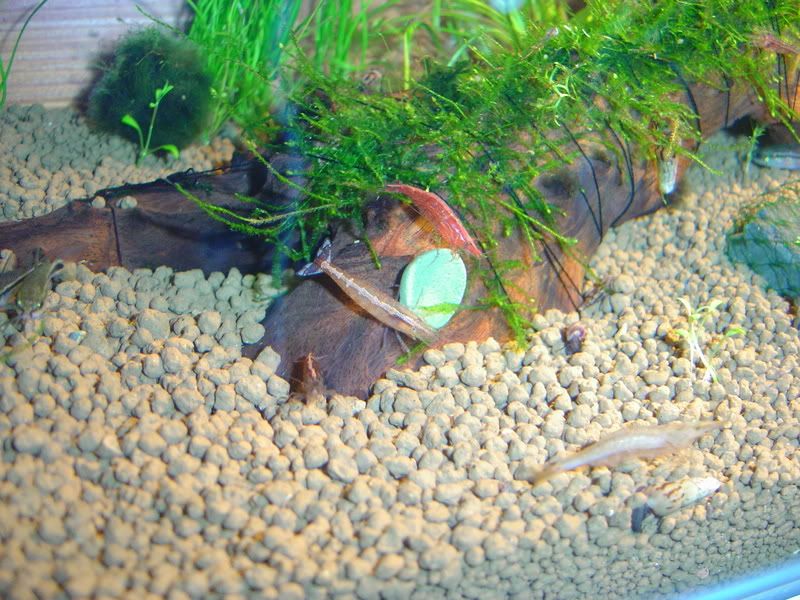 New ones and cherry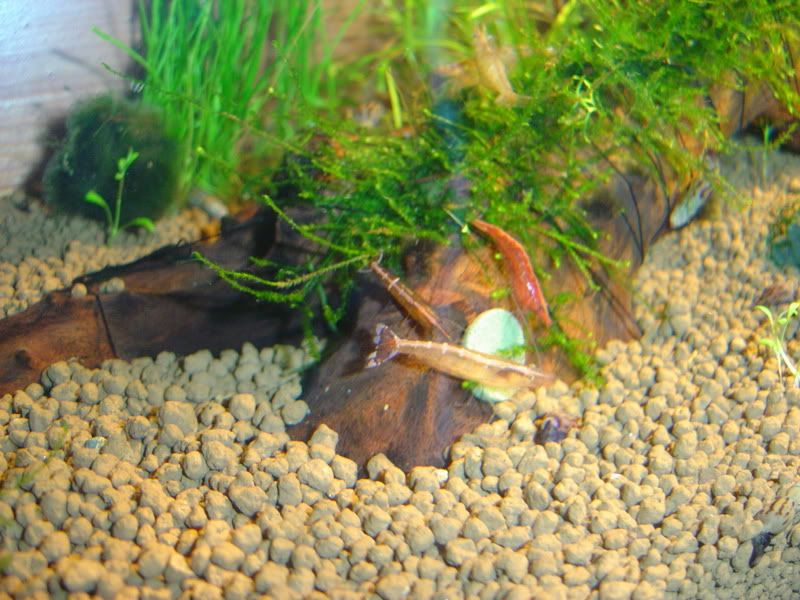 Pic of one of the new ones, this one doesnt really have a stripe down the back but has some stripes across it.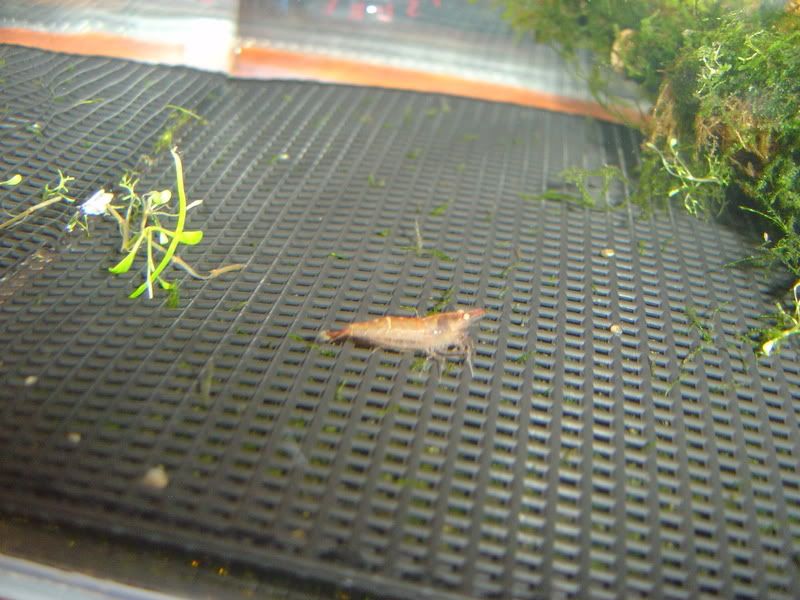 Pic of all the new ones in the bag.
Ok this one I got out of a tank that had shrimp labled as red nose/long nose shrimp.I got the last 2 but they looked different, the red nose one died as I stupidly got a plant that I never rinsed and when I got home it was dead along with my bumblebees and my cherrys and amano were on the brink of death.I did an emergancy water change and removed the plant and they recovered.Its kinda yellow and not clear like ghost shrimp(which I thought it was at first).