Discussion Starter
·
#1
·
I heard that this aquarium was unbelievable and figured that they had sharks and rays and big ohhhhh and ahhhhhh invoking exhibits that your normal tourist would gush about to their friends. What I was not expecting to see was the best collection of specific bio-topes and rareish fish and some of the most natural scaping I have ever seen!
Here are lots of pics of what I saw. I will try my best to caption all of them with what info I can remember about the exhibits.
Pics I took while waiting in line for about 45 mins to enter.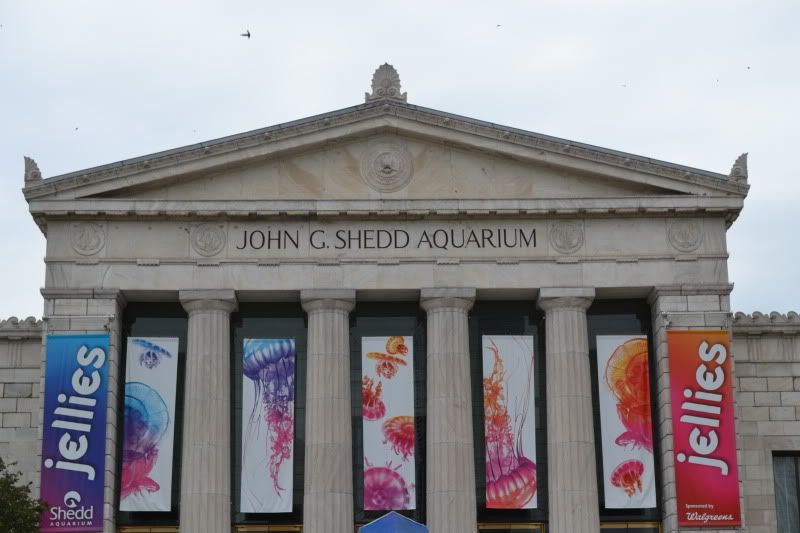 I believe this was an Amazon exhibit. Huge Rays and some of the biggest non common plecos I have ever seen.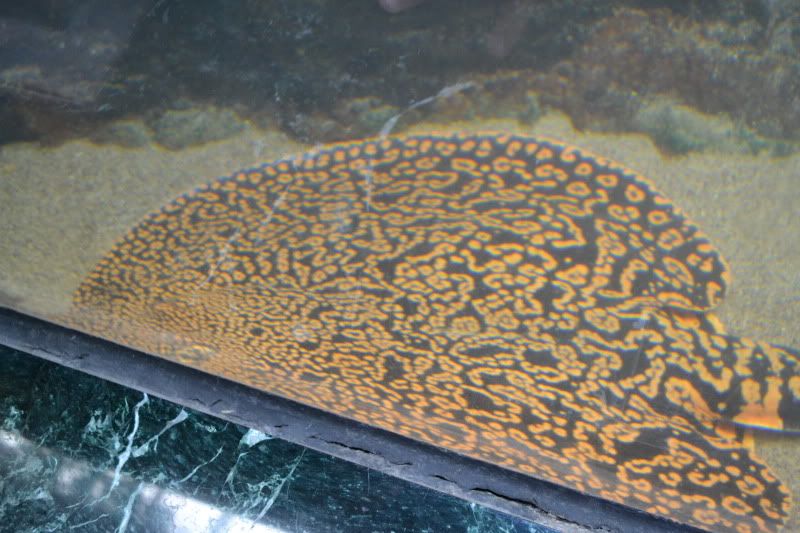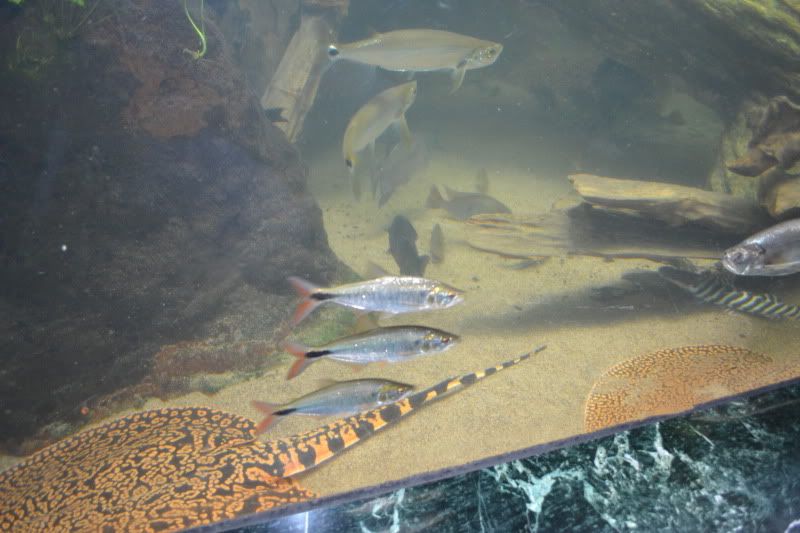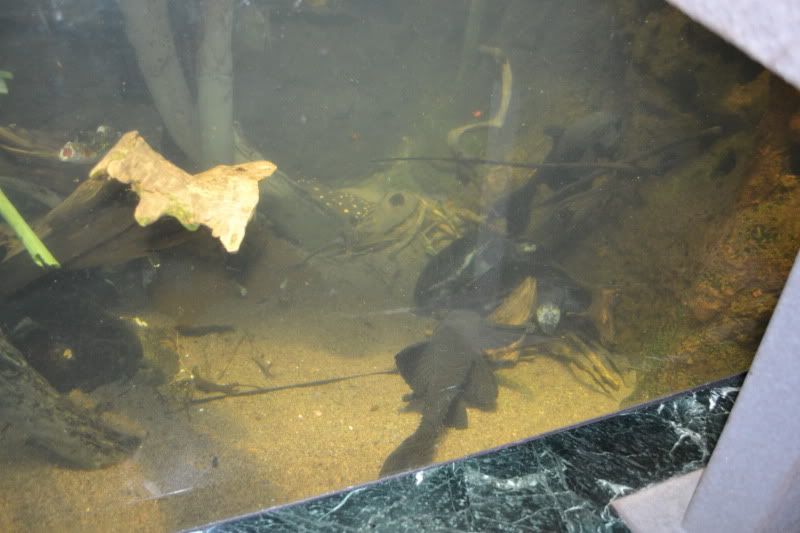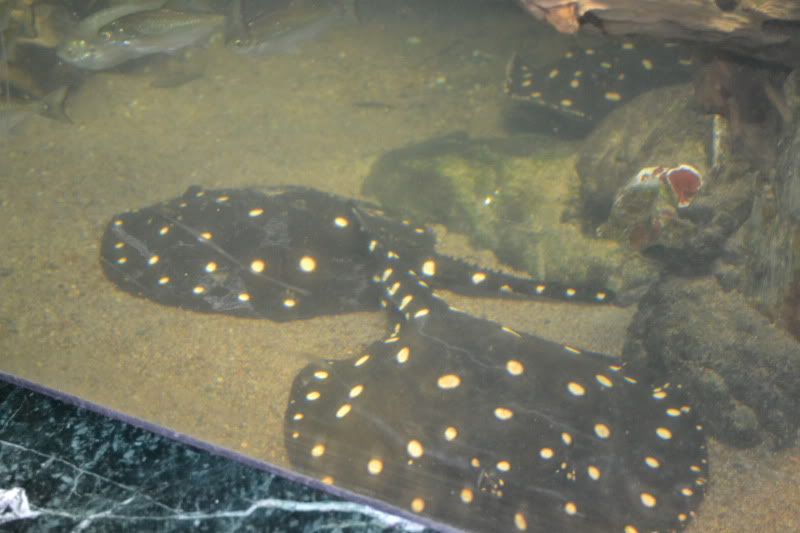 Yes, that is my wife kissing the gold nugget (baryancistris I believe) through the glass!
And my buddies hand next to it (had to clarify so you all didnt think my wife had man hands!!!).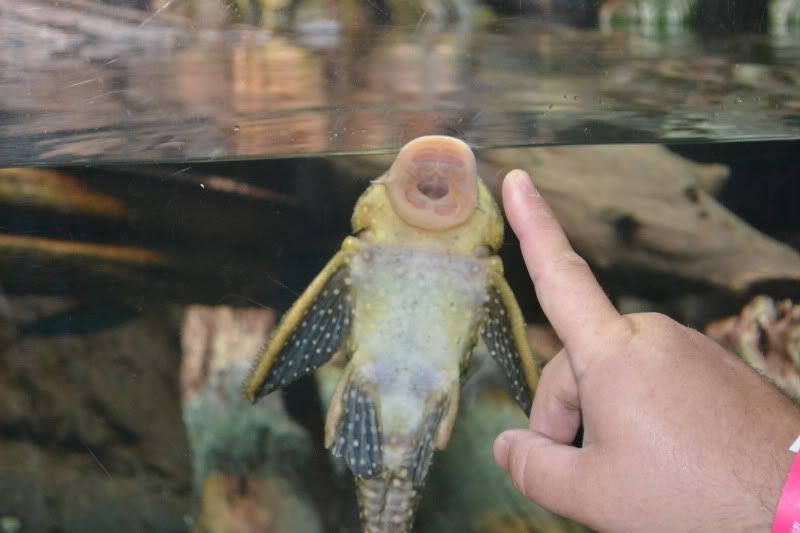 Matae cory
Another very large Plecostomus and catfish.
Not an aquarium but I just thought that this frog looked like he was very stoned.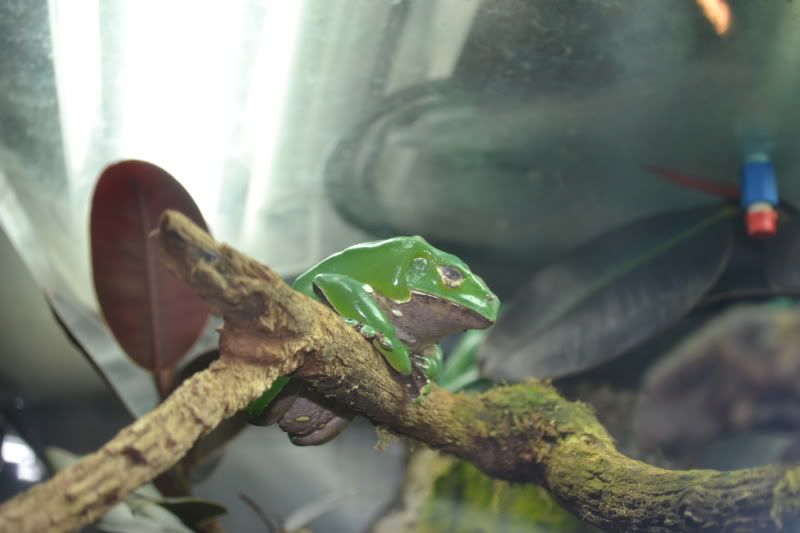 Moer Amazon stuff. It was so neat, they actually had different tanks/habitats for low water times flooded times and normal times. It was incredible!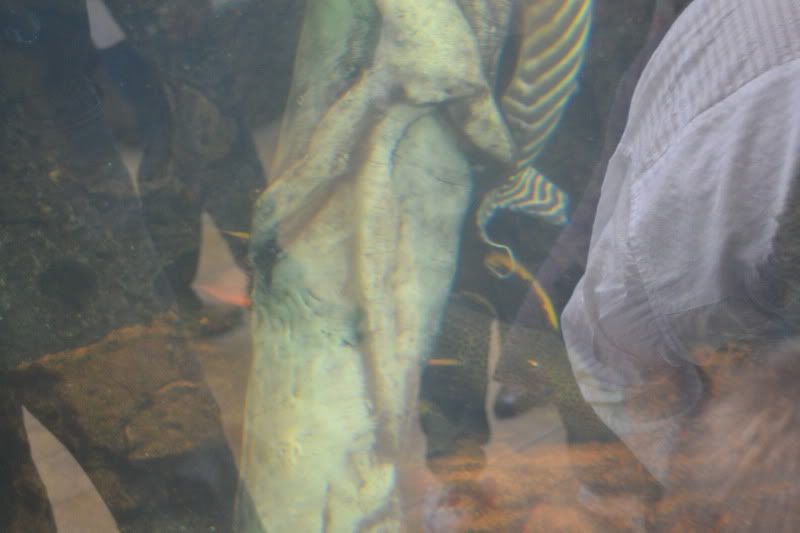 These Oscars were having a go at it.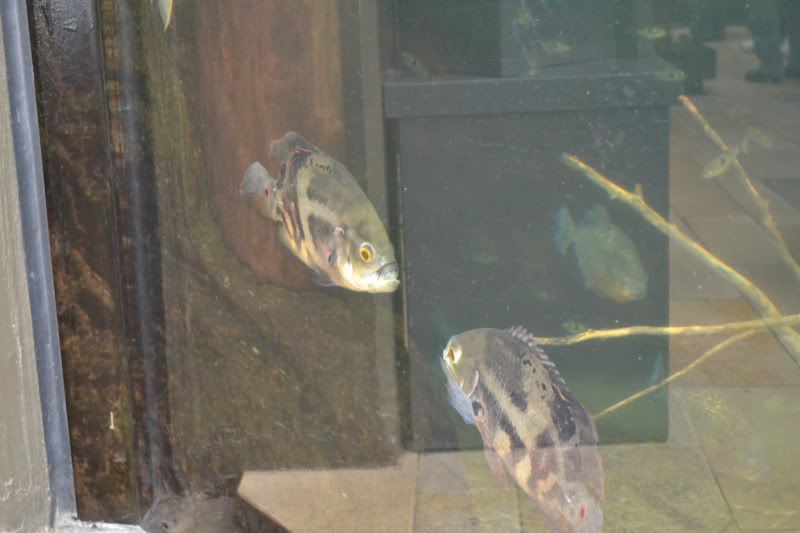 This was a shoal of C.Adolfoi and it blew my mind when I saw it.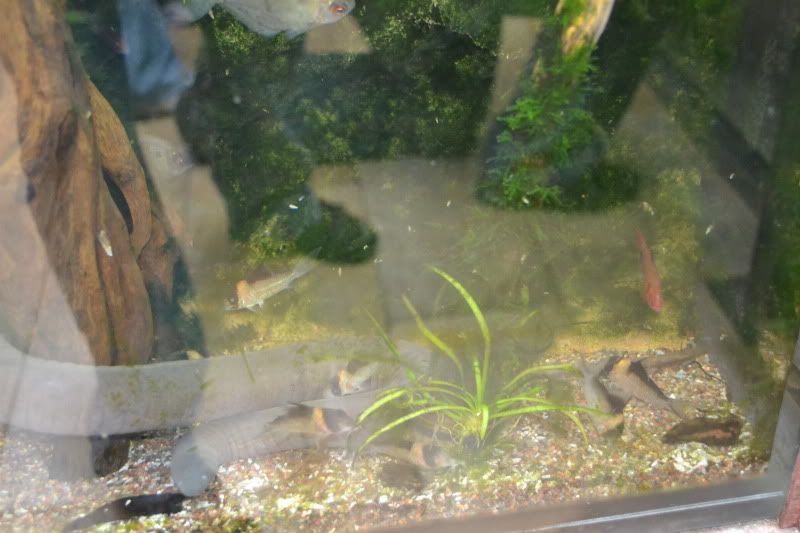 Some wild Heckel Discus in the same tank! Yes that is an Anaconda that is about 15' long and about 12" in diameter to the right of the discus...:icon_eek: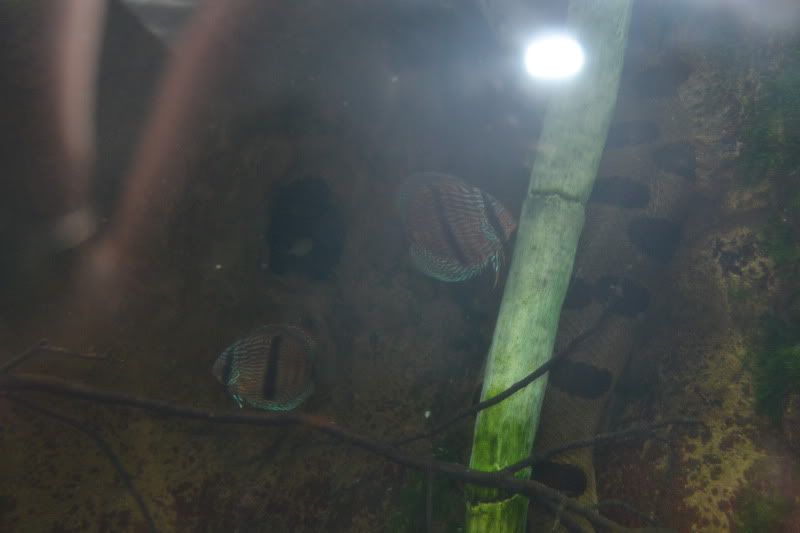 My wife next to a tank of giant Arapiyama (sp?)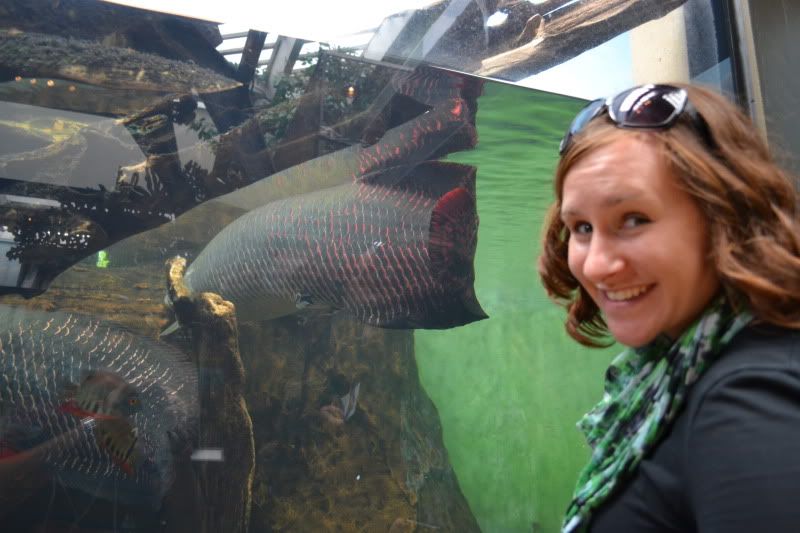 Me pointing out a suspicious turtle
Part of what we do!!!
Farlowella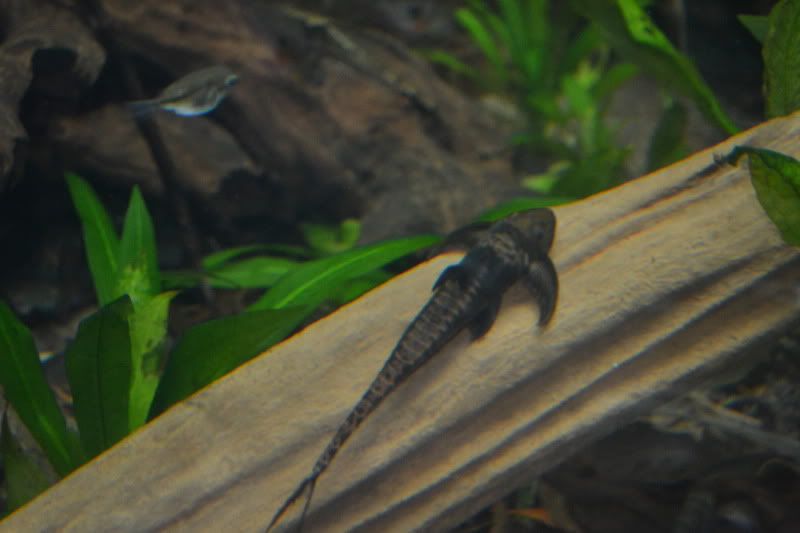 Kribs to the left out of focus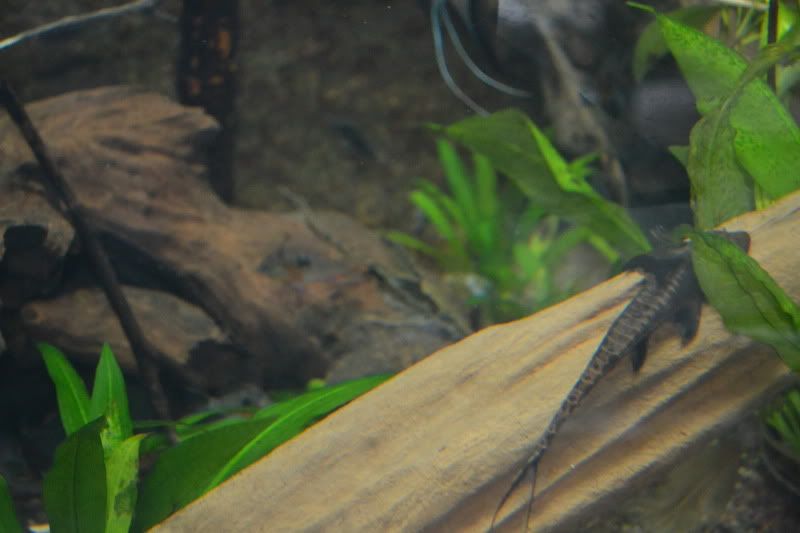 Another pretty pleco
The largest shoal of cardinals I have ever seen. At least 500 fish!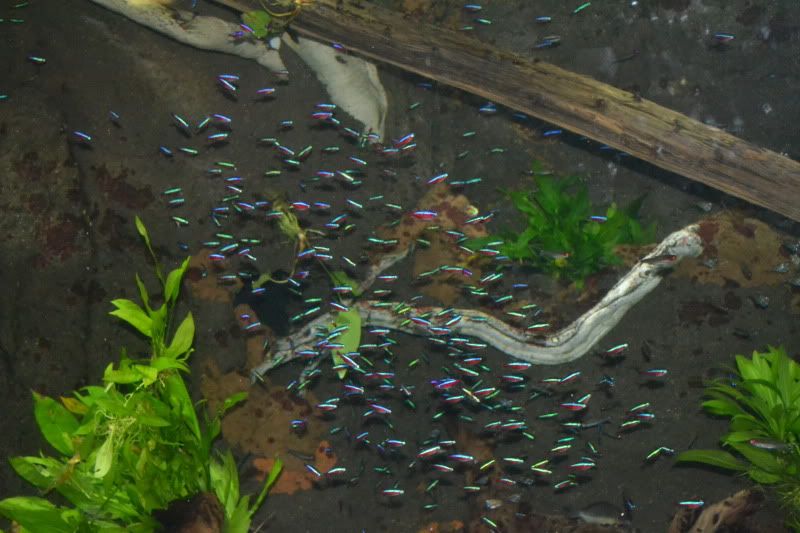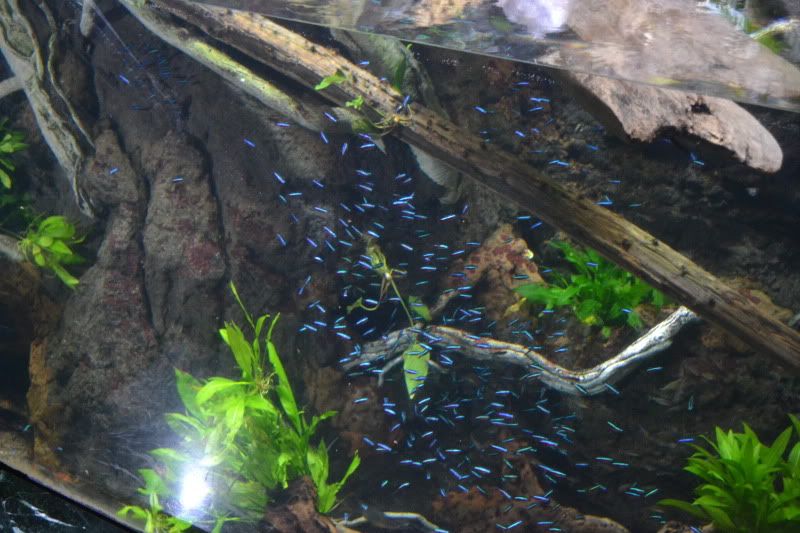 These were smaller ripariums that left me in awe. From the plant/hardscape layout to just how natural everything looked. I really would love to correspond with whoever oversees all these tanks and see how they do it. Im going to email the aquarium and see what I can dig up and post what I find.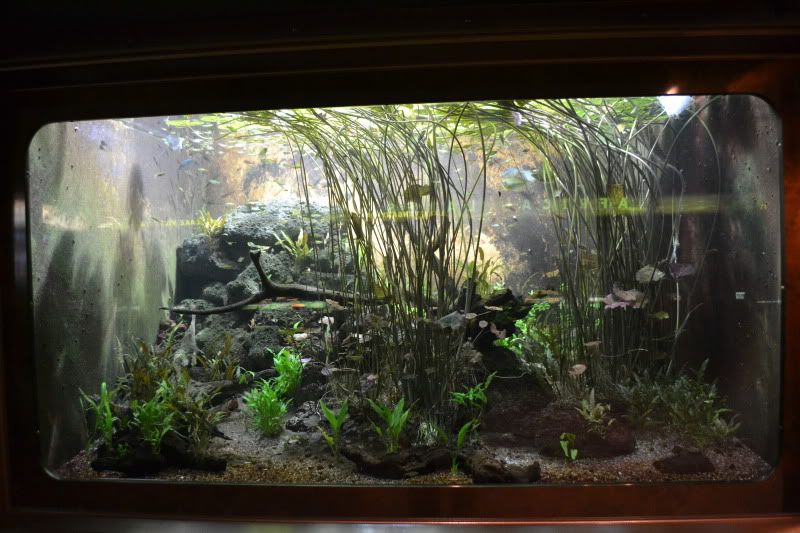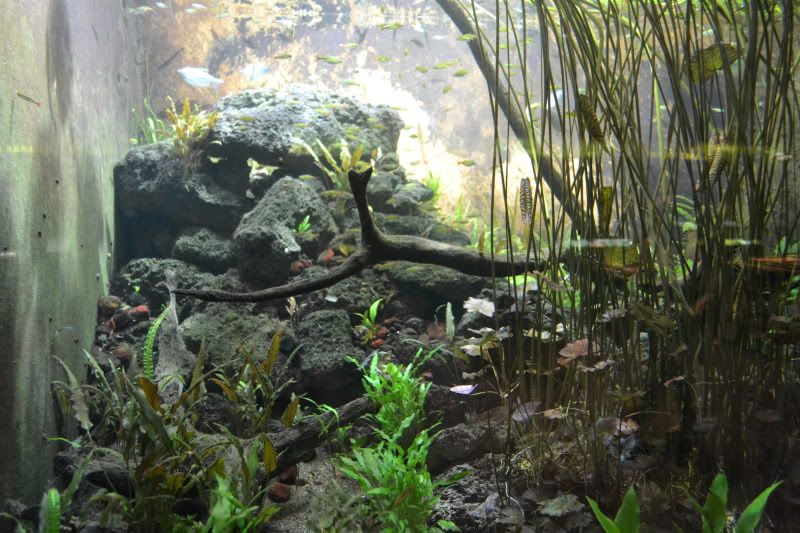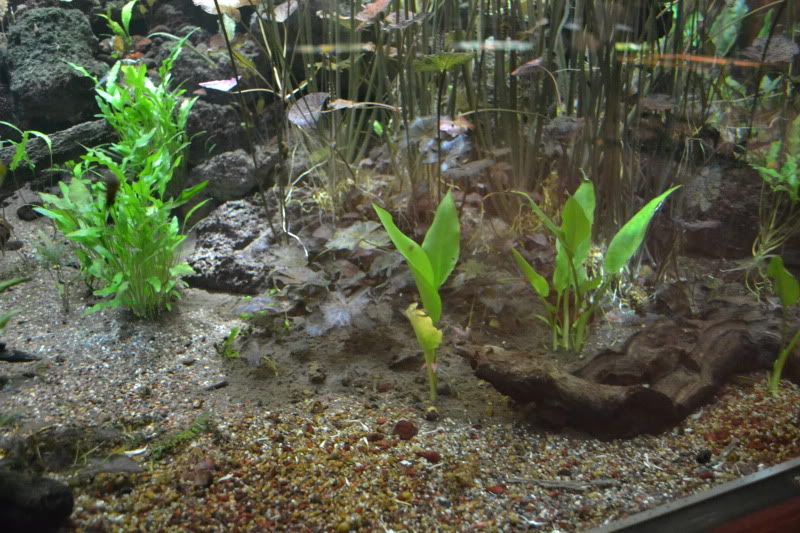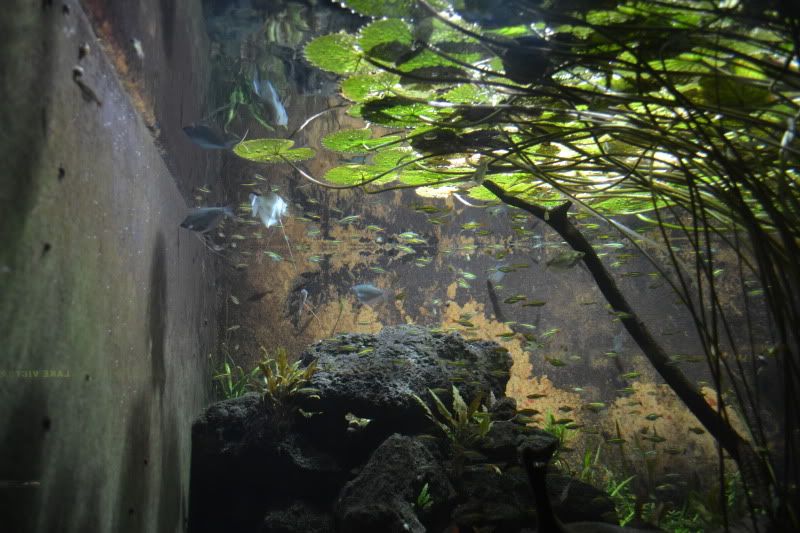 Beautiful Anubis work