Discussion Starter
·
#1
·
So today was seriously a good day, until about 15 minutes ago...
Me and my sister went onto our balcony to have a cigarette like we do every night. I even decided to bring along our new kitten so that she could sleep in my lap while we talked and whatnot. We always close the sliding door behind us so that we don't get the smoke inside. We stand up and I try to open the door.
It's stuck.
*insert bad language*
Neither of us has a phone or keys on us.
Plus the only person around was a guy and when we tried asking him for help he seem oblivious to the fact that we were stuck on our balcony. On the third floor. Stuck.
Ever tried breaking a window? Yeah it hurts. We ended up using a fishing pole to finish off what my arm couldn't.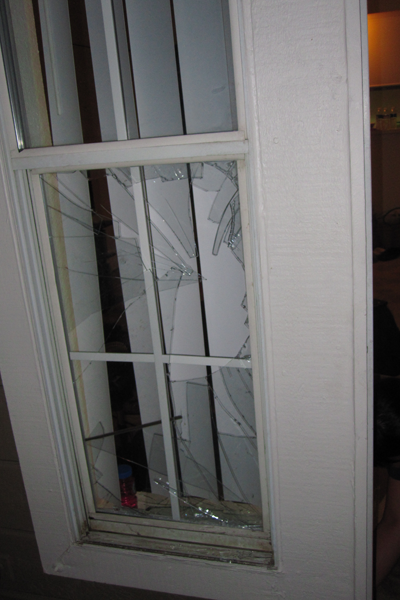 Just peachy. I'm pretty much pissed out of my mind. I don't even know how much this is all going to cost. Do you think we will stall have to pay even though it was the door that got jammed?

I don't know.. ughhh. I could scratch my eyes out right now.
​