Discussion Starter
·
#1
·
Ok, so I bought Hygrophila balsamica awhile ago from AquariumPlants.com, I think last year. Later on, I sold some to a local and later he told me it's "water spirit", what?!
Then I sold some more of HB to, get this, the same guy! Again, he told me no way that it's HB, it's WS. What the heck.
So looking at both plants, they look very similar!!
My plant looked like both, depending on lights and nutrition in the water. I've never bought Water spirit before or during this time.
So basically, what the heck did I have? HB or WS?? Did the seller screw up? To me, it's pretty obvious that AP.com is selling the wrong plant, or are they?
This is AP.com's picture of Hygro B.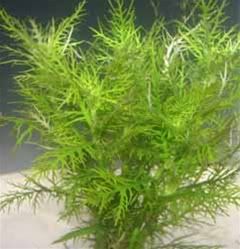 This is Google's picture of the same plant.
----------------------------------------
This is AP.com's Water Spirit.
And Google's W.S.