Discussion Starter
·
#1
·
Not sure were to start of with this other than the basics. This tank was my first adventure into the planted tank world, and helped get me hooked into the hobby. Had it running for 3 years, and it was going well, just a simple little low tech tank.
Then, Sandy hit. My house lost power for 2 weeks, and I was away at college with my parents taking care of the tanks for me. Even if I had been there though, I don't think I could have saved this tank from its fate.
Came home from college yesterday and saw what became of this tank.....went a bit into shell shock at how bad it was. Today, I tore the tank down, and in the coming days, I plan on re-building it with whatever I could salvage from the original tank, combined with my newfound planted tank knowledge and ability to procure more plants.
I plan on going dirt with black sand cap, and starting off low tech with a sponge filter and two penguin 100 HOB filters, but then getting a Ray II Slim fixture and go high light, semi-hi tech on this thing. Its working well for my 5.5 in my dorm room, so I figure it will work well at home as well. As it currently stands, I am unsure of what plant species I will ultimately have in here, and even less sure of what fish species, but so far I have a few things lined up.
Here is the tank as I came home to it.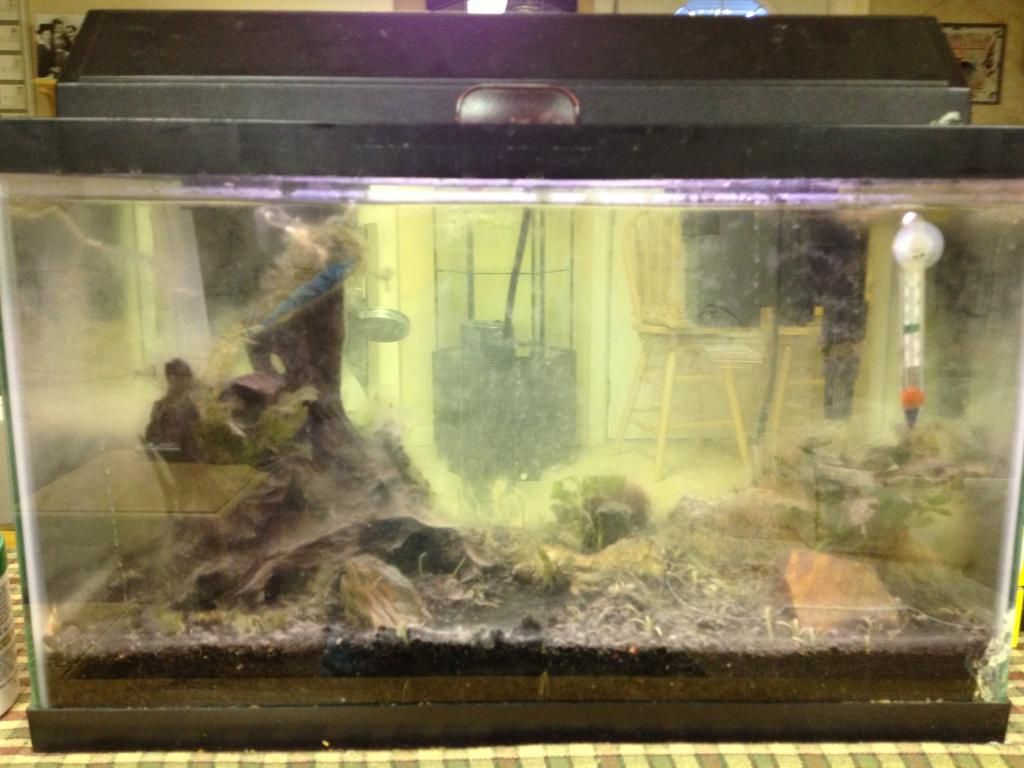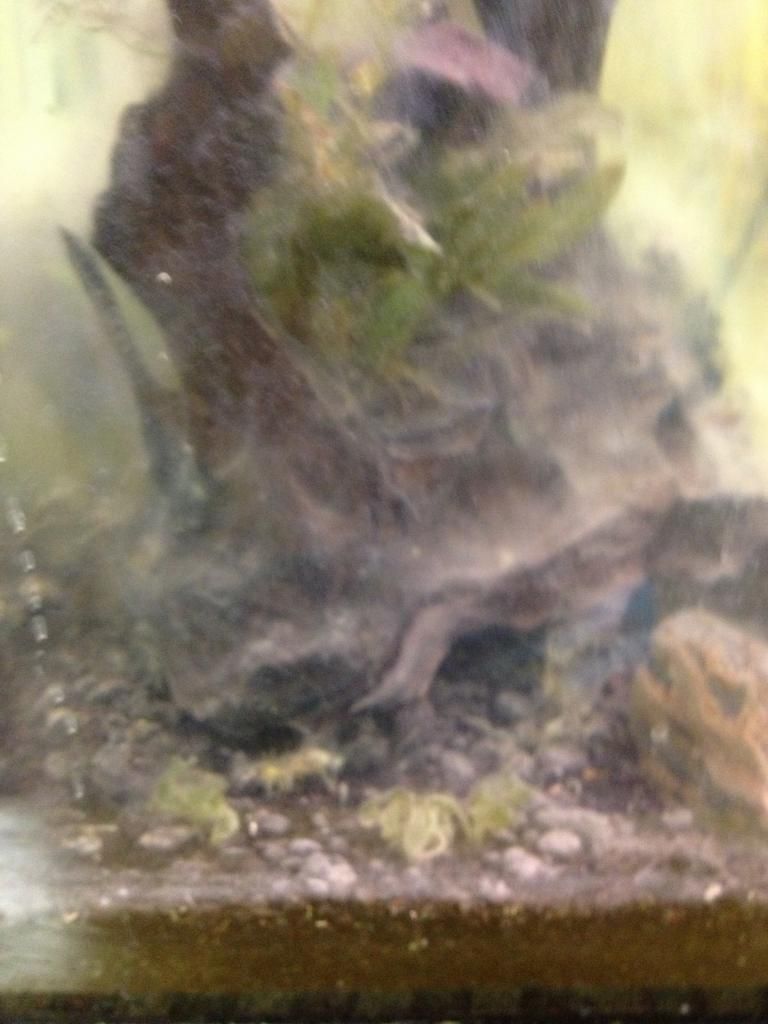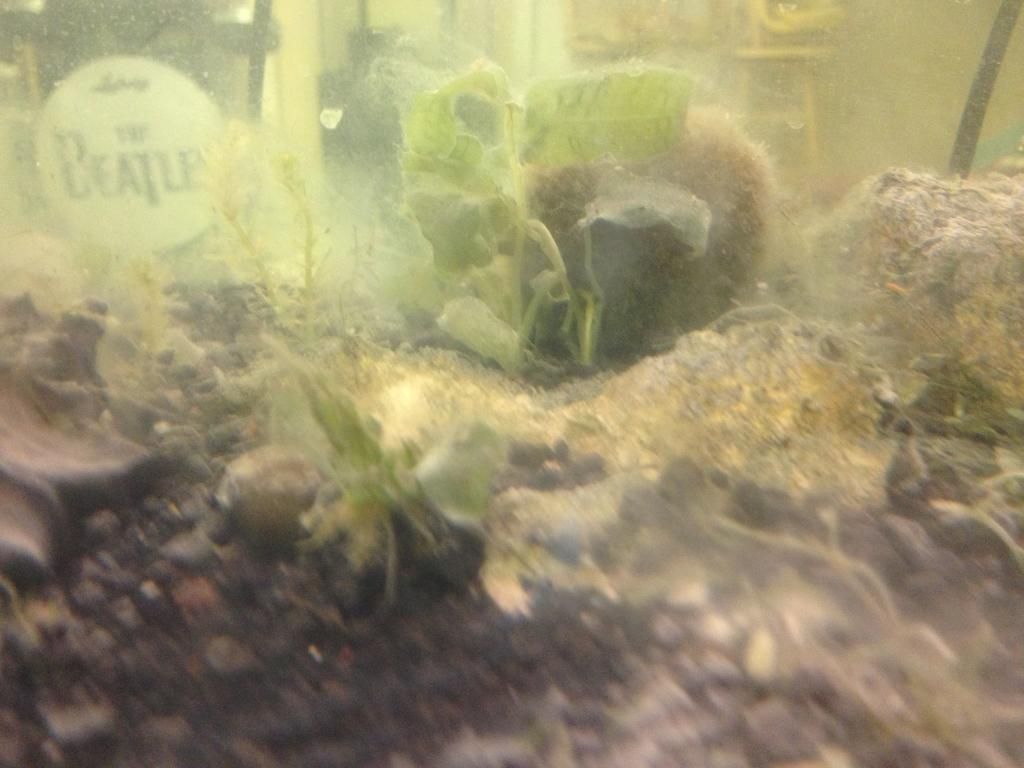 As you can probably guess....the Swap and Shop is going to be my best friend for the next few months....