Discussion Starter
·
#1
·
this weekend I am thinking (keyword is thinking) about switching my 90g reef into a planted/shrimp tank. I already have a 120G tank thats planted.
pic of reef - not fully completed: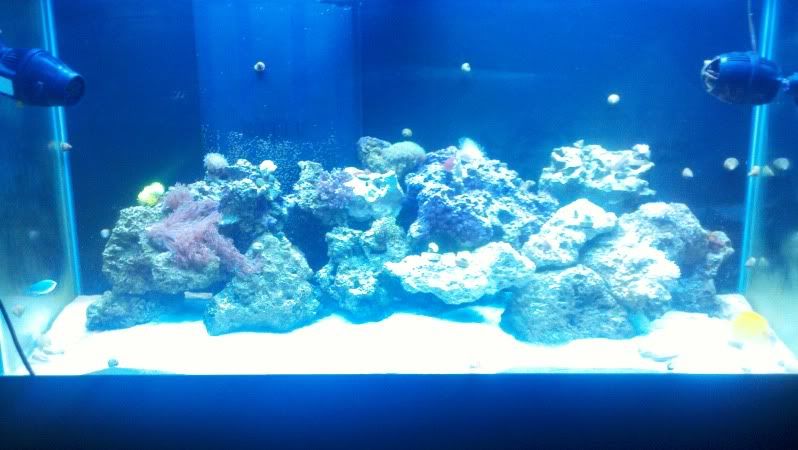 pic of 120G planted tank: i did a huge trimming so it looks bare.
I will save everything from the reef because I know I will switch back one day. and.. I also know I will need to invest about $700 or more to switch over. I will need CO2, substrate and 6 x T5HO's bulbs only since I have the fixture. I may be able to sell the live rock, fish and corals.
but im not sure I want to do it... i mean i do but i need encouragement i guess!
also, I have a 55 gallon tank as the sump and since I will not be using a skimmer, I can actually make that a tank too