Well, you have 3 options, like you said.
1) Fixture
2) Hang/clip on tank
3) Pendant
The fixture is out from what you said. HOT fixtures aren't that great, so those are out. A pendant hanging from the ceiling is also out. You can try the bent EMT conduit solution and hang your pendants from there.
Think this, except each bent piece of EMT will hold up one pendant:
Images from AaronT from this thread:
http://www.plantedtank.net/forums/lighting/37659-light-hangers.html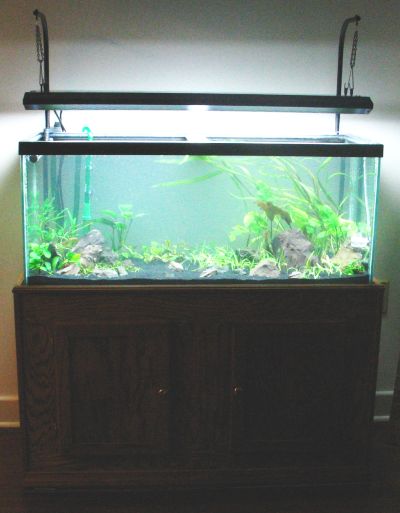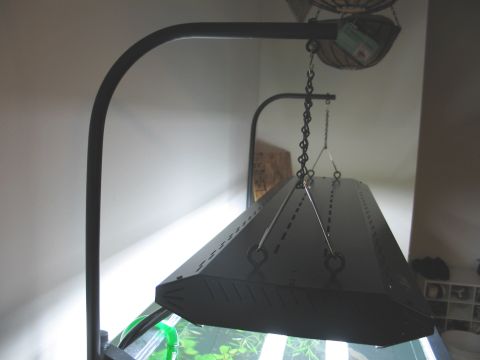 You'll need 2-3 of them, attached to your stand to suspend the pendants off your tank. It'll look decent if the EMT is painted to match the stand.