Discussion Starter
·
#1
·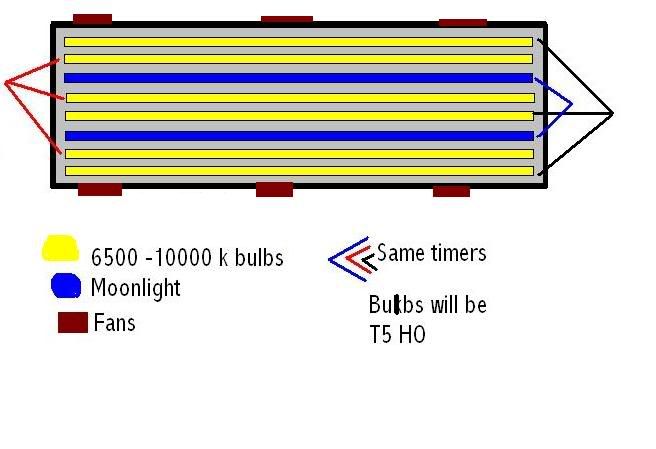 I am looking to build a light for my 75g. The light 'box' will be made of wood and sealed, to help with moisture, then painted black to match the tank and stand.
I'm looking to get medium to high light. So, would 6 54w bulbs achieve this?
I'm also wanting to add 2 moonlight's. I'm wanting 3 timers. 2 for the daylight ones and 1 for the moonlights.
Where can I buy supply's, and find step-by-step instructions?
Any help will be great. This will be my first light building. But I plan to build one for my 125g first. So I think building one for my 75g first would be wise, and cheaper making mistakes on