I bought the Hagen Marina 25 Watt Mini Submersible Heater
http://www.amazon.com/Marina-Submersible-Heater-Mini-Watt/dp/B00AFELT92/ref=sr_1_3?ie=UTF8&qid=1366952076&sr=8-3&keywords=Hagen+Marina+Mini+Submersible+Heater%3A+25+WattP
and it arrived today.
I have a 1.5 gallon planted betta tank and finding a heater for it hasn't been easy. The lid doesnt have much of an opening for a heater to stick out of and there aren't many small heaters with an adjustable thermostat.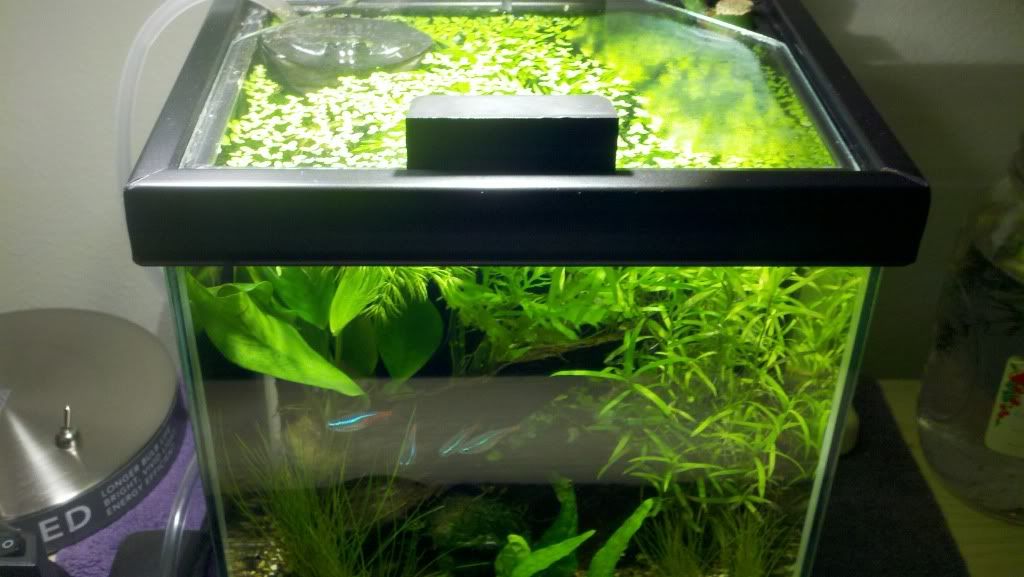 It shows a minimum water line but nowhere on the packaging, or the unit, does it suggest a maximum water level. If you look at more descriptive Pet Mountain ads (which I didn't until after I bought it) it says "This heater is not fully submersible" and some reviews claim that it leaks when fully submerged.
Why then is it called
Hagen Marina Mini Submersible Heater?
Any heater that goes in the water is submersible by their definition.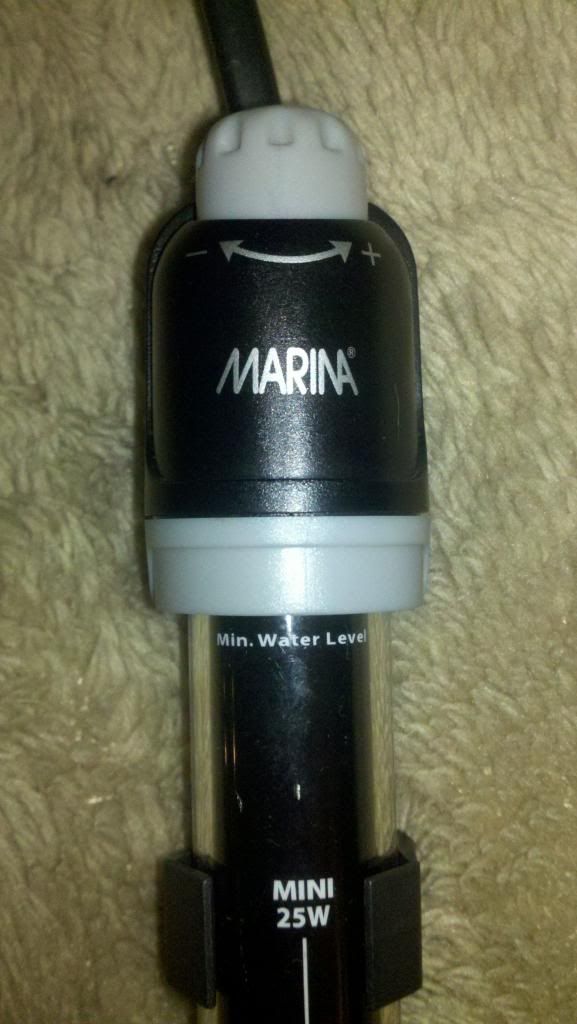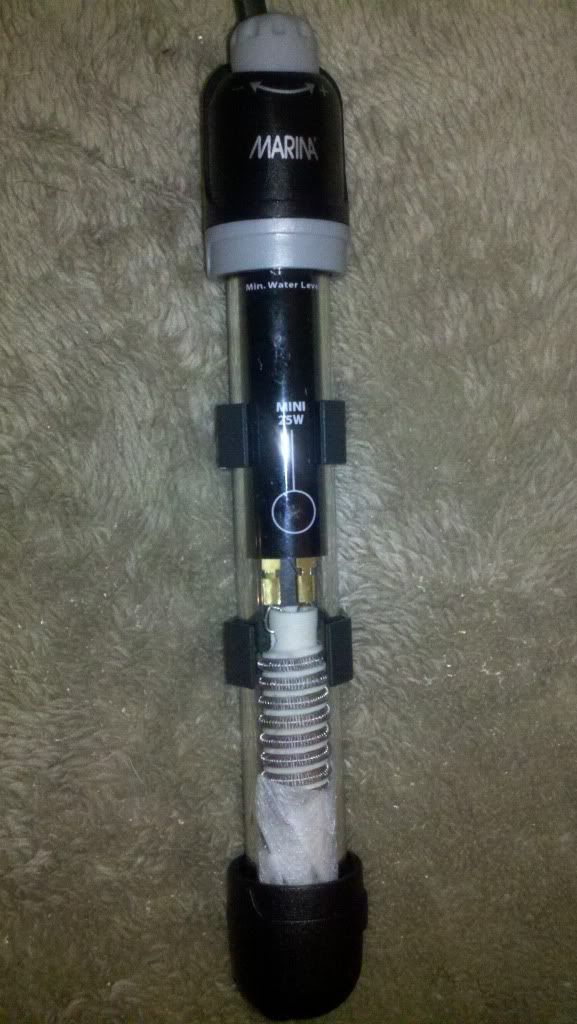 Any thoughts?