First let me take a minute and thank everyone on this forum who have posted and asked questions and even more thanks to everyone else who took the time to answer those questions as well as my own. Because of you I feel like I have finally built a tank that (assuming it doesn't go to hell) will be the best I have ever done.
And Now ON TO THE SHOW!
Equipment
10 gallon Aqueon tank (Thank you Petco for your Dollar a Gallon Sale)
Finnex HMA-50S 50w Titanium Heater
Fluval Aquaclear 30
EHEIM Skim 350 Aquarium Filter
Lighting
Current USA Planted Plus Pro
Substrate
Black Diamond Blasting Sand (2040)
Hardscape
Seiryu stone
Flora
Micranthemum 'Monte Carlo' for the carpet
Staurogyne Repens
Alternanthera reineckii 'Mini'
Fauna
3 Caridina multidentata (Amano Shrimp) [Cleaning Crew 1.0]
3 Otocinclus [Cleaning Crew 2.0]
Started with 4 Black Diamond Shrimp and now I have over 20
CO2
Red Sea CO2 System 500 attached to a Paintball tank
I am still debating if I should wait it out and do a Dry Start Method (worried since I have never done it before) or if I should just flood the tank now and get the filter and heater running.
ADVICE WELCOME
Here are some pictures of my progress so far.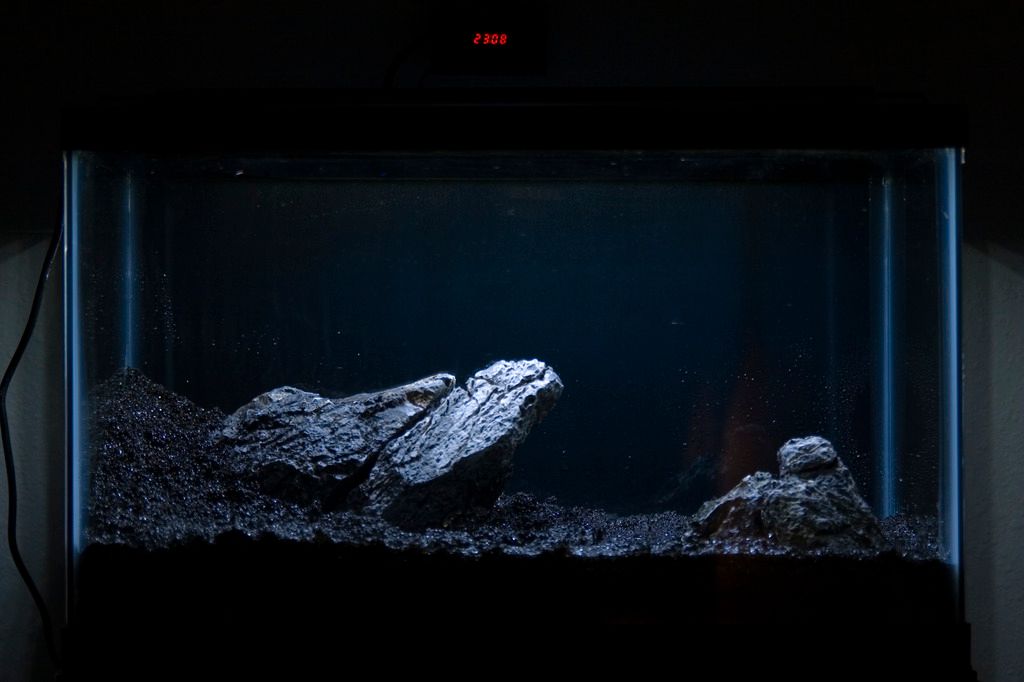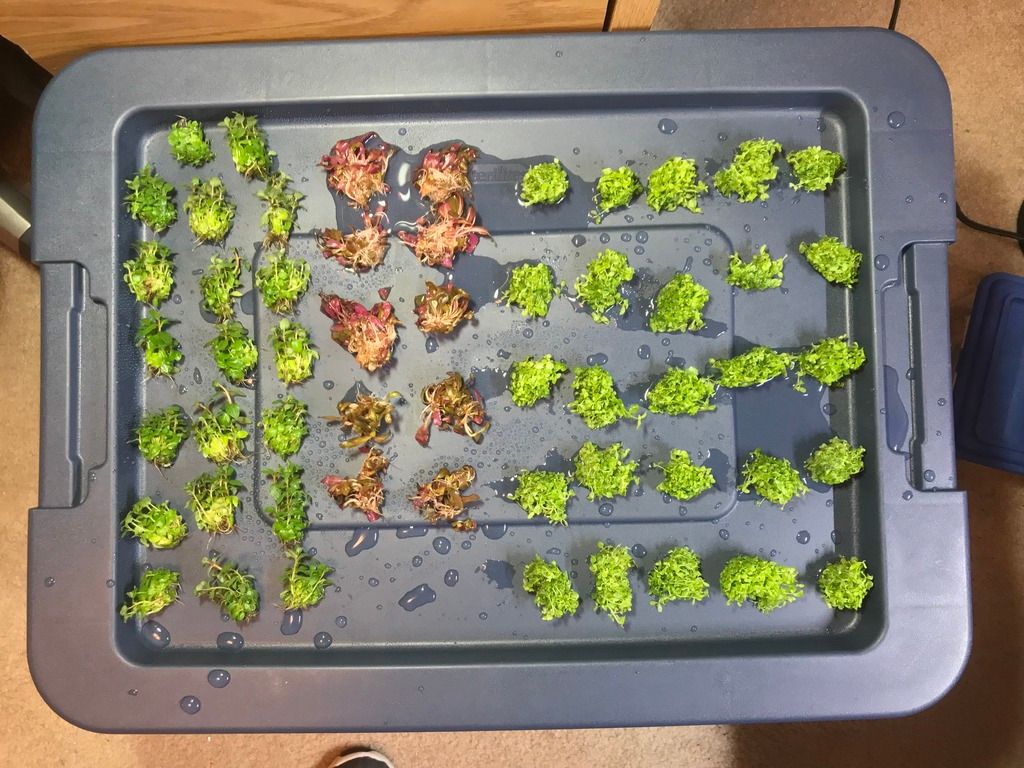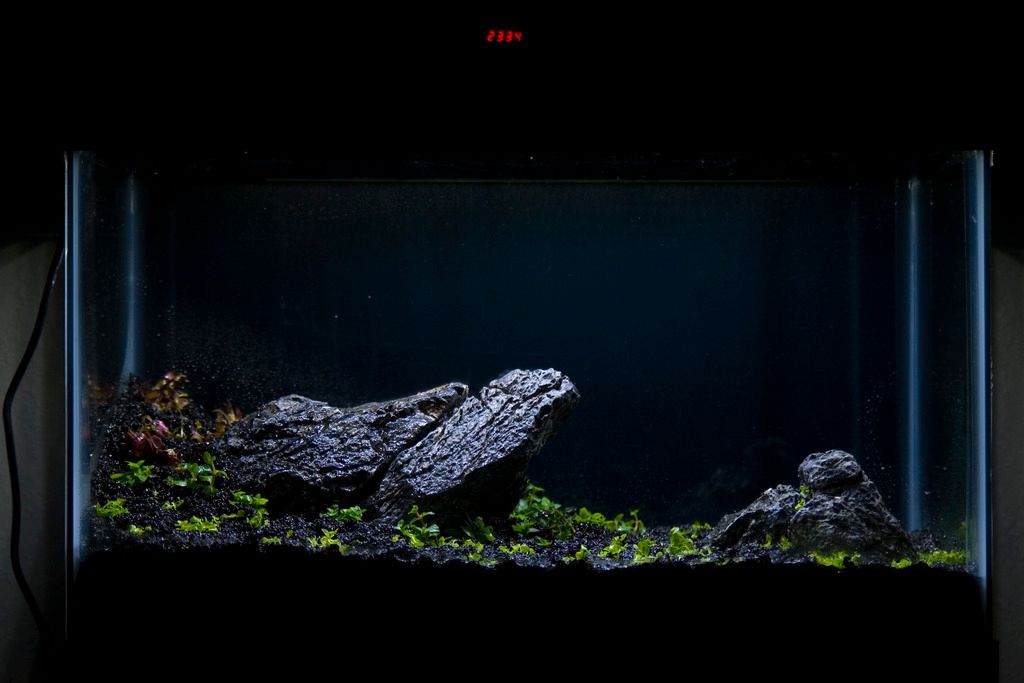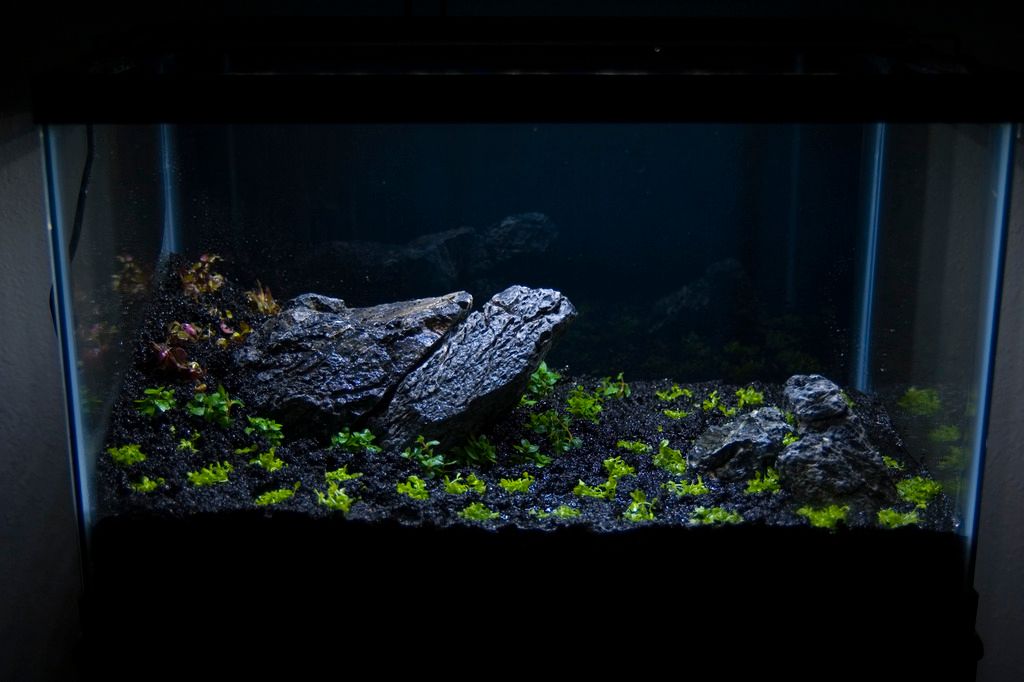 Again Please Advice welcome, this is my first time doing something this at this level and I don't want to mess it up lol