Discussion Starter
·
#1
·
My first Tank Journal. I have been messing around with aquariums over the past 2 years and have come up with a number of things. I first started with a "semi low-tech" 5.5g tank. That tank is now the home of some 40 baby-full grown fancy guppies which fortunately are going to the LFS to be sold. I then saw a vivarium on this website and fell immediately in love with them. I did my research and set out to make a 18"cube viv. It has 4 dendrobates ventrimaculatus, which are popping out tadpoles like nobodies business. After that i decided i was ready to get into reef keeping. I felt like keeping freshwater and poison-dart frog aquariums was enough experience for me to set up my first saltwater tank. After way, WAY to much money and countless hours of research i put something together that I was happy with. It's now growing and maintaining itself with a few water changes and such. So now what?.. I decided to go back to where this whole passion started and make a freshwater tank I am proud of.
About 3 months ago I bought a 4.67g from a LFS here in edmonton. I had just the idea and knew exactly what i wanted. I wanted it to be kept extremely simple and clean, i was gonna get lilys and an external heater and everything. The tank is more high than it is wide so it gives it a very unique shape, inlike the standard wider tanks. I imagined a micro-scale landscape with alot of untouched water volume in it. That is why i named it "High Skies". I imagine little fish like boraras merah schooling up in the higher part of the tank while a smaller shrimp species is on the bottom grazing. I bought everything i needed to set it up and planted when i got home. And this is what i came up with.
I didnt have CO2 at the time so i decided to grow emersed and waited patiently until christmas.
Here is a top pick about 1 month in.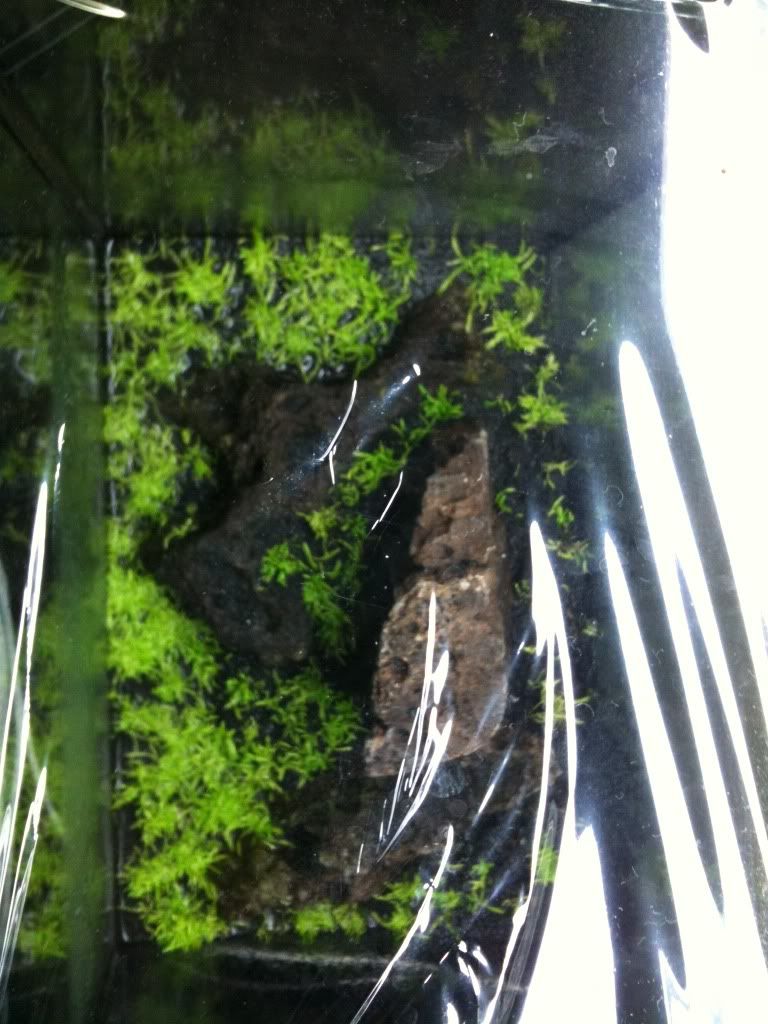 And Finally Christmas came, i got exactly what i wanted.. go figure. . haha and i set up what i call my 1st freshwater tank.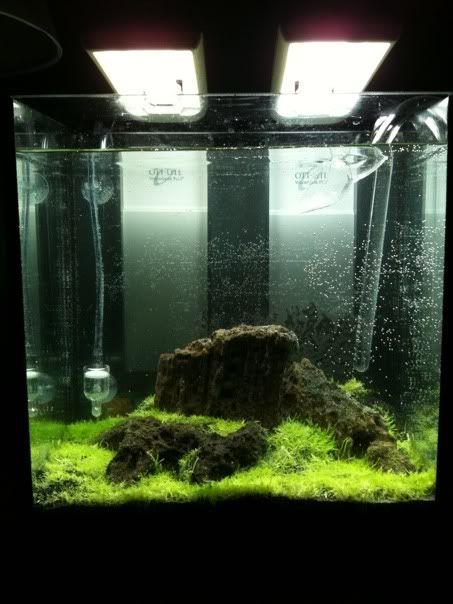 sorry about the quality, all were taken on my iphone.
*Gasp of releif* I finally have put somewhat of a tank journal together. Ill post my equipment and everything i plan on doing with it later on. Thanks.
Dylan.