Discussion Starter
•
#1
•
Let me start off by saying this is purely an idea, that, depending on the feedback, I may build. Ok, so my idea is to build a cerges/ rex griggs style reactor that works similar to a calcium reactor in the reef world. If your not familiar with a calcium reactor I included a picture below.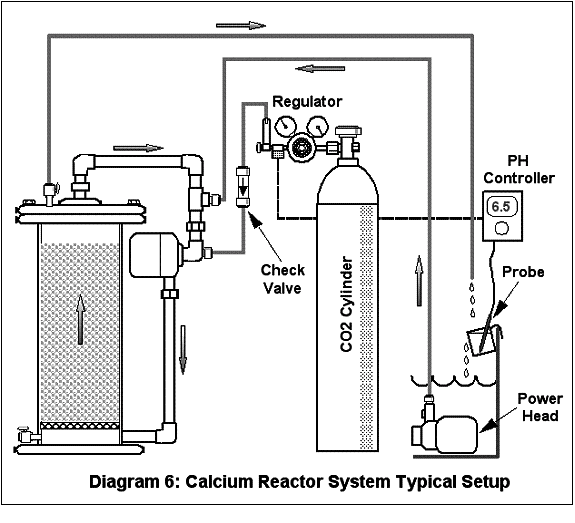 By replacing the calcium reactor with a griggs/ cerges reactor, the water would circulate multiple times inside the reactor, thus saturating the water with co2. Now, obviously, the water would be returned to the tank at a higher rate than the drip of a calcium reactor, but as long as the turnover of the reactor system was faster than the rate of water pass through the system it theoretically would work.
Now the part I am unsure of is; how much higher would the turnover of the reactor have to be, than the water flowing from the tank through the system? Lets say that this is used on a 40b display tank, and you passed 40gph of water through the system. That way you turn the tank over once every hour, with the filtration and other forms of flow helping to distribute the water evenly over the tank. Would turning over the reactor at 200gph, so 5x faster, be enough to saturate the water? On the other end of the spectrum is 5x more than enough to saturate the water?
The efficiency of the reactor would have to be much greater than that of a griggs/ cerges reactor, to justify the added cost of the extra pump needed for the system. Does anyone know how much co2 can be dissolved into water and how much co2 a well built griggs/ cerges reactor can dissolve?
Any opinions are welcome. This was just an idea that popped into my head, and being the engineer that I am, I thought I would share and see what others thought.