Discussion Starter
·
#1
·
My favorite fish of all time is the Bolivian Ram. So just a heads up.
So I had gone from this in my 40gal breeder: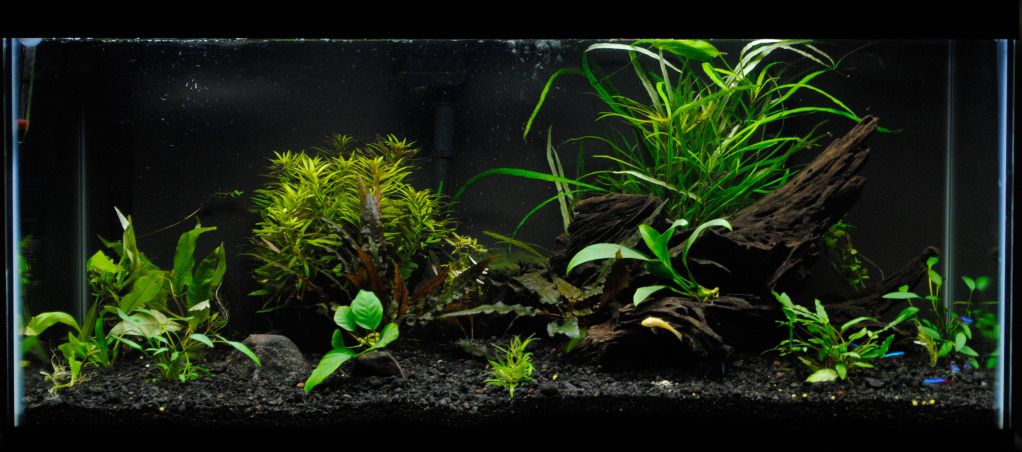 This was my pride and joy, but personal matters got in my way.
To this when a got a free 75
hard scape)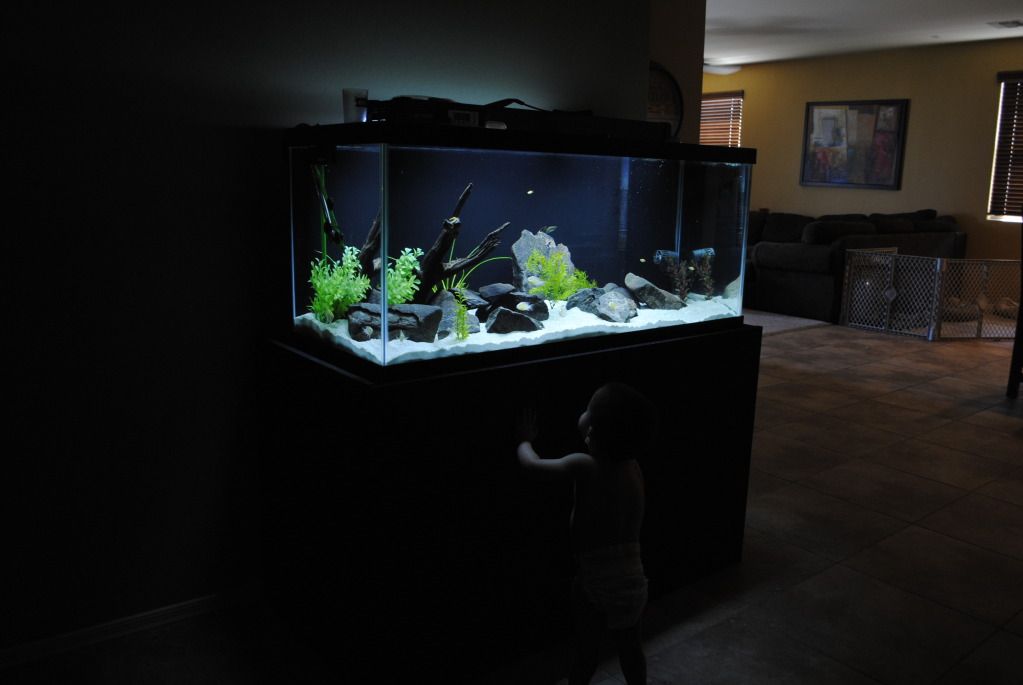 I loved this tank as well, but I didn't like having fake plants, as well as a hardscape when Bolivian Rams really don't live in the African Rift Lakes.. lol
And now to this:
Short(low quality) video of the awesome piece of driftwood.
http://www.youtube.com/watch?v=7N6OAJq0HBw
I had put the fake plants in there to help my impatient self cope with having just wood in there.. lol
But so far I have ordered Vals, and a ton of crypts.
Not looking to do alot of demanding plants this time around, so it will be a simple tank.
Quick stats on tank
currently)
Tank: 75 gal(got it for free!)
Heater: Aquatop 300W
Light: Odyssea 36" triple bulb 10kx1 6500Kx2
Filtration: Fluval C4 HOB /// EHIEM 2217 Canister(may be getting a second)
Substrate: Quikrete sand from Homedepot in the finest grade
Plants: All fake for now besides the small clumps of Dwarf Hairgrass in the very front right side of the tank
Decor: Rock that a nearby mountain donated to me Driftwood is Mangrove from my LFS
Other equipment: Glass tops, Coralife Digi thermostat
Inhabitants:
8 Bolivian Rams 2M/6F
2 Philippine Blue Angelfish
2 Random petco Angelfish
2 Bristlenose Plecos
Random oddball fish e.g. guppies, mollies