I recently just set this up and think it came out really cool! What do you guys think? suggestions on what fish/ inverts to stock?
I'm not done yet, I may add a sump or custom rig a canister filter with 4 inlets and outlets. I need a way to heat these too.... Here are stats on each tank: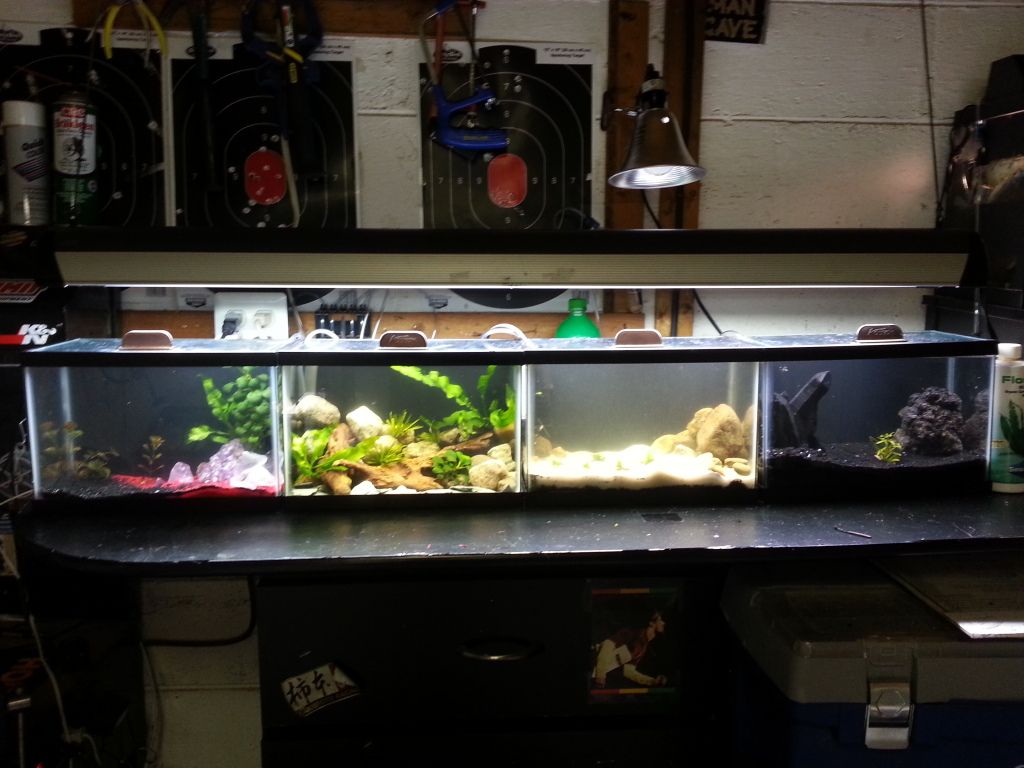 Tank 1: custom mini sponge filter, amethyst crystals, anubias petite, cabomba furcata. Dosing phertz, excel and flourish.
Thank 2:Mini sponge filter, driftwood with slate foreground and rock background. Java fern, anubias petite, blyxa japonica. Dosing phertz,flourish, and excel
tank 3: this tank has a dirt bottom(mgopm) capped with sand. I'm dosing phertz, flourish and using a hagen mini elite with DIY co2 pumped in plus exel for good measure. High tech tank to pamper the staurogyne repens tropica that is dying in my 90g.
Tank 4: custom sponge filter no dosing at all, mgopm bottom, black sand cap, crystal and lava rock. Ludwiga aromatic....sp? This ones not really done yet.
Update, tanks as of 1/20