Hi, folks,
Chishio Hidaka, a Japanese girl pursuing her master's degree in the National University of Singapore sent me this email yesterday.
Dear Mr. Loh Kwek Leong,

Hello, this is Chishio Hidaka.
Thank you for visiting our lab the last time.

Since you know many people among aquarium hobbyists, I have a favour to ask of you. I am doing my master's research on aquarium mosses.
As you already know, the aquarium moss market is confused because of difficulties in identifying these moss species from one another. My research purpose is to distinguish these moss species with a method called AFLP, a DNA fingerprinting method, to make the identification more convincing.

To do this project, I need 10 samples each of the following mosses.
Java moss - Taxiphyllum barbieri
Weeping moss - Vesicularia ferriei
Erect moss - Vesicularia reticulata
Christmas moss - Vesicularia montagnei
Singapore moss - Vesicularia dubyana

If possible, I would like each sample from a different colony because I need to collect as many patterns of DNA as possible in each species.
I am going to try these 5 species first to make sure it works this way.
Will you help me get these samples?

Thank you.

Regards,
Chishio Hidaka

By different colony, she meant different population. If conditions were ideal, it would mean she has to go around collecting the moss from their natural habitats in 10 different places. But we have to be realistic. With almost all the mosses on her list, we don't even know where they can be found. But we know many of you grow them in your tanks. Although it could be highly possible that most of your mosses were from my tank in the first place, :lol: it would still count as a different population if they had been in your tank for a while. After all, I only gave you a little at the start and you grew the rest of it, didn't you? So please help. She needs 10 samples of each. She does not need a lot of each sample. Just what would fit into a small size plastic bag will do. Here's a picture: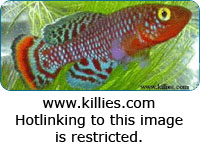 Chishio is a good-looking young girl so it's dangerous for someone like her to give her address out to strangers. Yours truly, however, is an old man with little to lose so please send the mosses to me. Here's the address:
Loh Kwek Leong
Block 104 Towner Road
#08-324
Singapore 322104
I've spoken to Chishio and she is in agreement that with
Vesicularia dubyana
, she should look for it herself in their natural habitats in Singapore. But we need a lot of your help with the other mosses, Erect and Christmas Moss in particular. Over the years, I've sent out hundreds of envelopes of these 2 mosses. It's ironical that they are now hard to find in the local aquaria scene. With the former, they have all turned brown and died. With the latter, they have all gotten mixed up with Singapore Moss. So please, if you have these mosses in your tanks, I will be very grateful if you would send a small sample to me.
In return, I'll be happy to send you something yuo don't already have. I can send you Flame Moss, the Fern gametophyte, Fountain Moss (
Fissidens fontanus
), Zipper Moss (
Fissidens zippelianus
) or the moss tentatively known as Mini-Java. Bet you don't have this one yet :lol:. Here's a picture: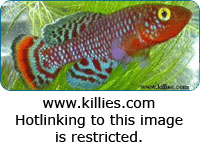 And oh, here's a picture of Chishio working at the lab. I persuaded her to let me put up her picture. I told her that in order to get a better response, it's always better to be sincere and forthcoming. After all, it's rude to be anonymous when one is asking for a favour. Right? :lol:
You will help her, won't you?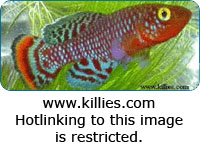 Loh K L