Discussion Starter
·
#1
·
Just primed and plugged in my Eheim 2213, but there's a leak! It seems to be coming from the CO2 in-line diffuser. I don't have a CO2 tank yet but I have the regulator, solenoid (not plugged in), bubble checker, brass check valve, and in-line diffuser (all CO2Art brand, except for the check valve) hooked up. It's an occasionally big fat drop of water. I've tried making sure everything is tightened.
The leak seems to be coming where the white part meets the black part, shown below. I'm sure I'm doing something wrong on my end, I doubt it's the equipment's fault.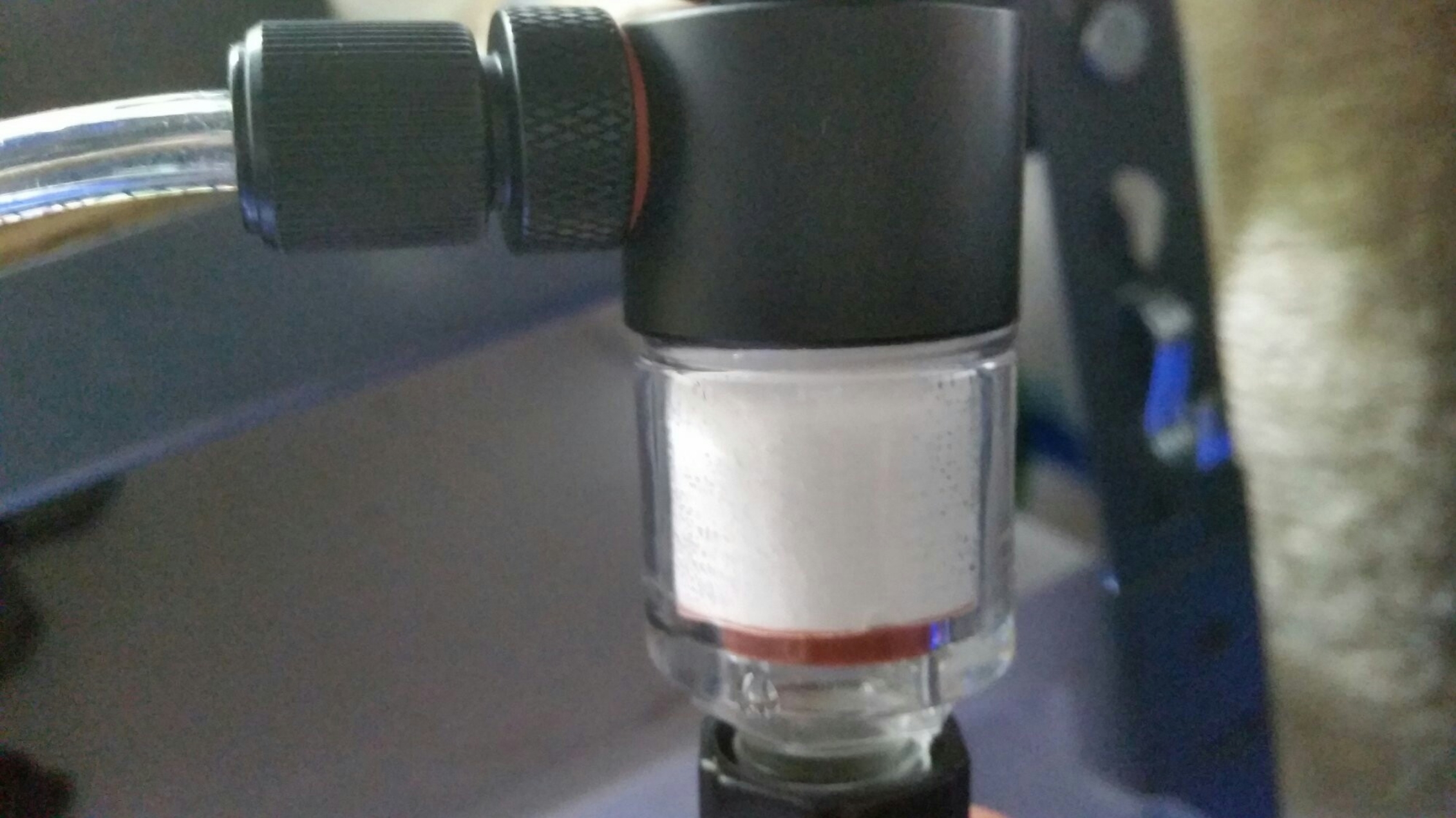 It seems to have stopped for now but I'm afraid it'll start up again, directly below it is my inline heater.