I needed more water. :hihi:
4 - 10's on top, 3 - 20's on the self and a sump on the floor.
57" total frame height. The first shelf 23" off the ground to clear a dog door (and the leg notched to clear the frame).
Then 3-20g Talls, 10" of clearance for lighting and to access the tanks and then 4-10g tanks on top.
I needed it to fit (squeezed) in a given space so 57x45".
The shelf on top is wider and narrower in depth for the 10g tanks.
The 20's are deeper with less width being placed side out.
10g shelf framed out at 45 x 21 1/2"
20g shelf frames at 39 x 25" (room for plumbing)
Tank support is front and back only using standard plastic framed glass tanks ($1/g sale :tongue
Sorry no build print just a material list; 7
*straight* 8
' 2x4's and a box of wood screws. The rest was plumbing.
Estimated the take off list at 8 2x4's and used 7.
Built in a day with screws and stain only. Without glued joints the tanks are filled and the rack is
very
stable.
Using 3" decking screws it's not going anywhere.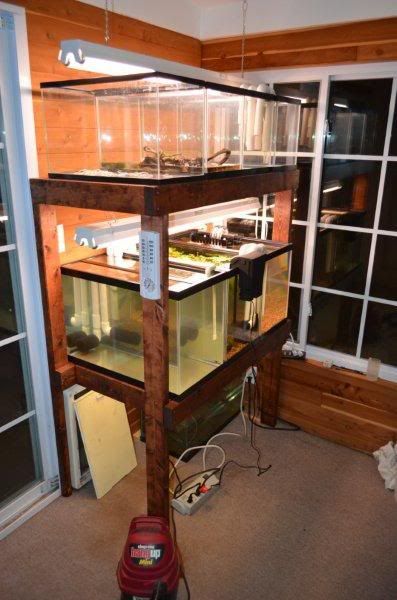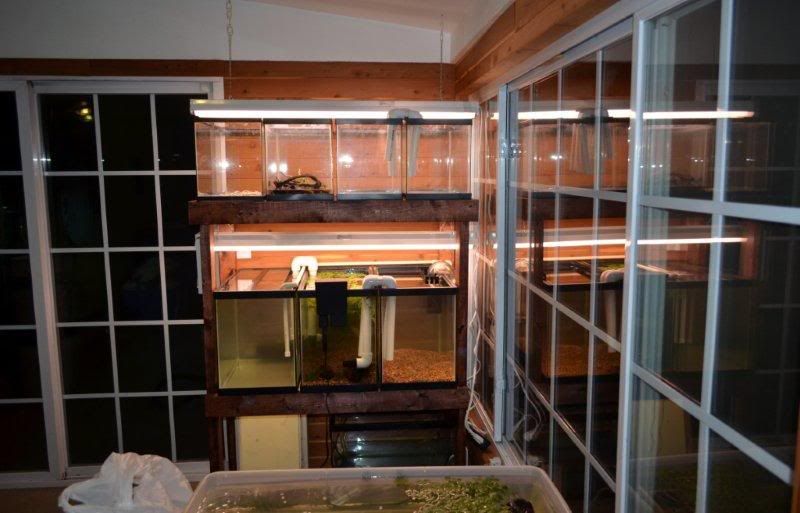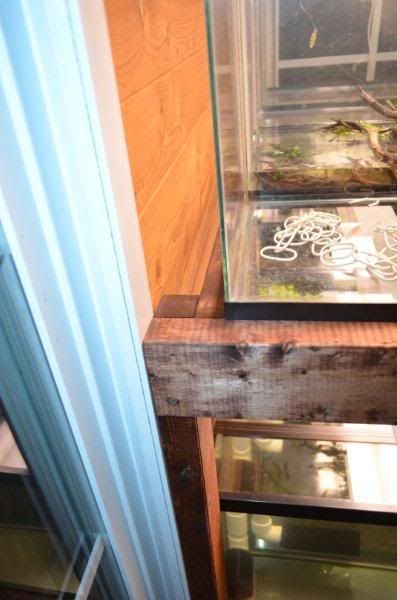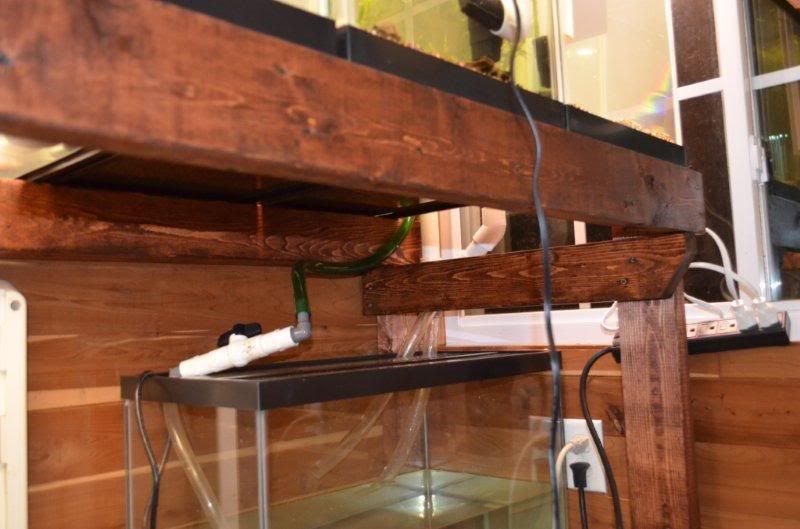 Plumbing.
Daisy chain siphon assembly like I use in the office and sponge panels will be added in the sump.
Access to the overflow is easy though a window LMAO!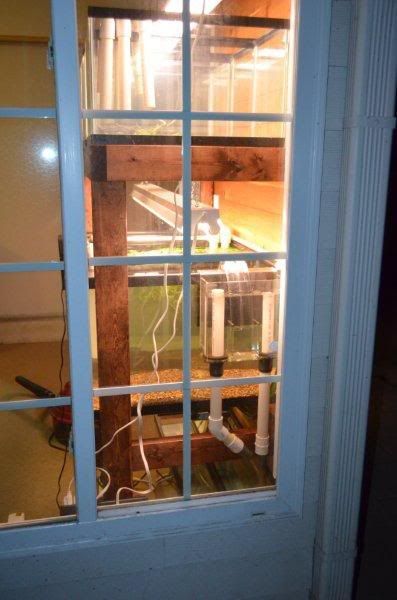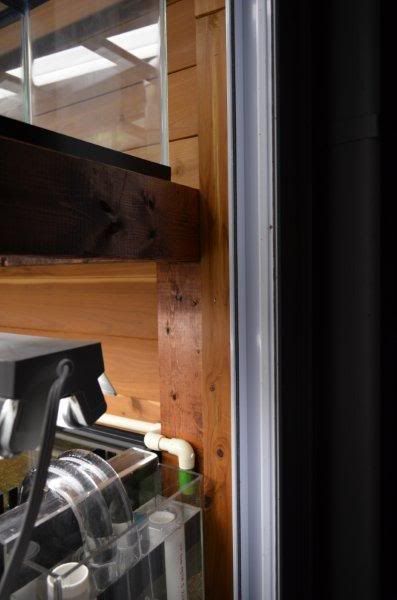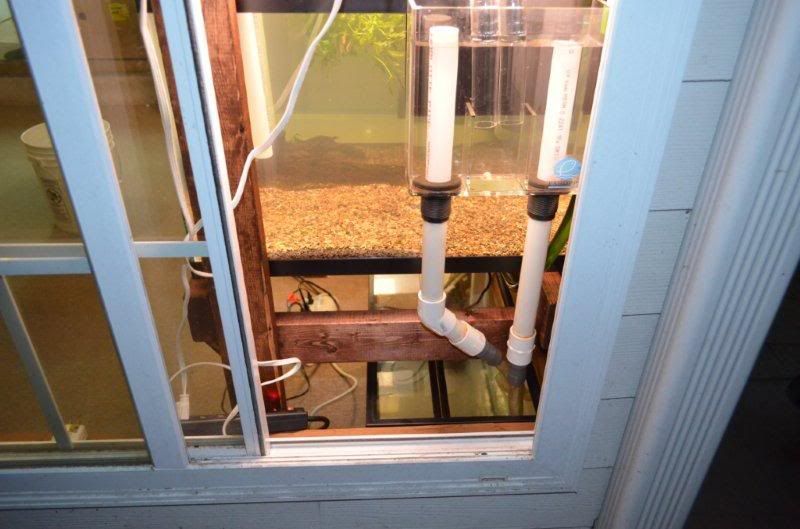 I did have a little help LOL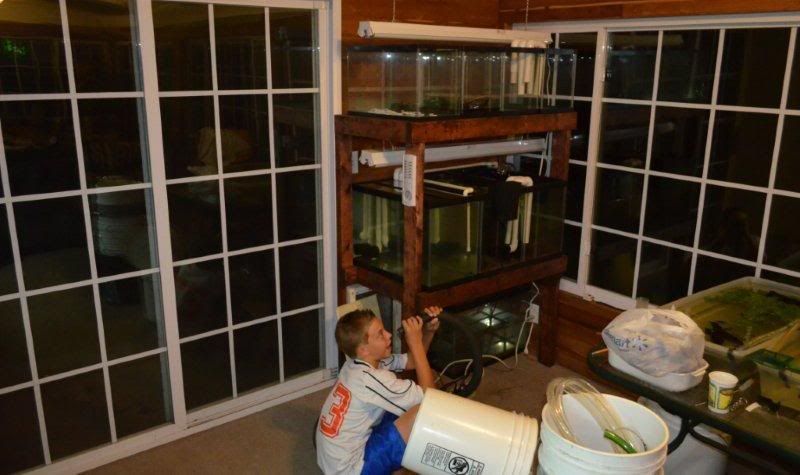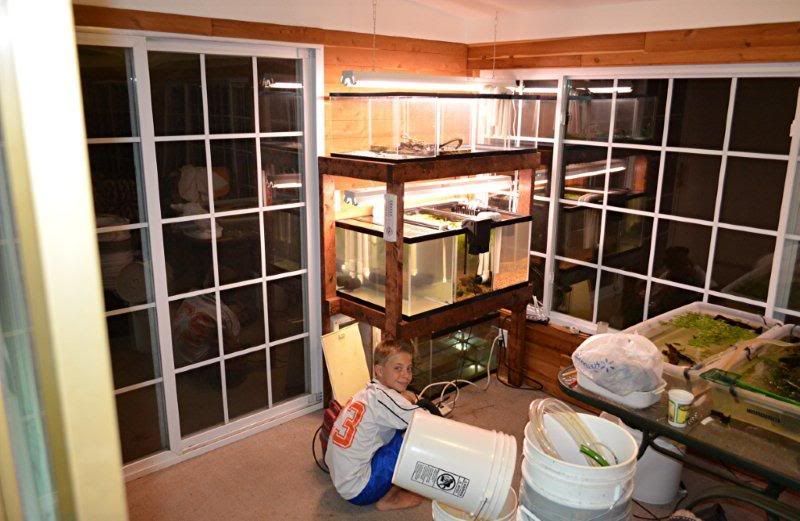 Painful project but almost complete