I just cant stay away!!
Its been about 6 months since I tore down my tank in my sig. I was too busy with work and school and found myself too tired/lazy to maintain it. It outgrow the tank and I just tore the whole thing down.
I always wanted to try a very pretty Jungle theme Paludarium. I had no idea how to do it but after hours of research, I think i'm getting it
Heres the layout so far. This will go into a 10 gallon tanks but Im not quite done getting the netting tied on
Equipment used so far.
-Eggcrate
-Zip Ties
-Window screen cover
-Crappy scissors that gave me super bruised fingers.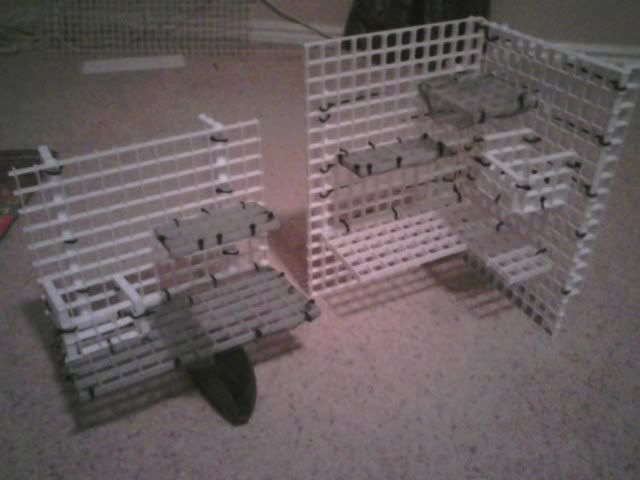 Tomorrow I will be shopping for some wood and Cork Bark that will be attached to the background of the Eggcrate with 'Great Stuff Foam'.
10-16-2011