My wife picked up a Biocube 14 for an awesome price and I decided to set it up as a freshwater planted tank. Here are the pics! Enjoy!
Specs:
Tank: Biocube 14
Lighting: Stock 24 watt 10,000K and 24 watt 6500K bulbs.
Filtration: InTank Media Rack with Filter Pad and purigen
Substrate: MGOPM with gravel cap
Heater: 50 watt
Dosing: Excel Daily
Flora:
Corkscrew Val (Vallisneria asiatica var. biwaensis)

Java Fern (Microsorum pteropus)

Banana Plant (Nymphoides aquatica)

Lesser duckweed (Lemna minor)

Amazon Frogbit (limnobium laevigatum)


Carolina Fanwort (Cabomba caroliniana)

Crinum calamistratum (Crinum calamistratum)

Red Temple (Labeled that at fish store) that is all green...
​
Fauna:
4 Cory Cats,
1 Serpae Tetra who thinks he's a cory,
7 Neon Tetras
Filling the Tank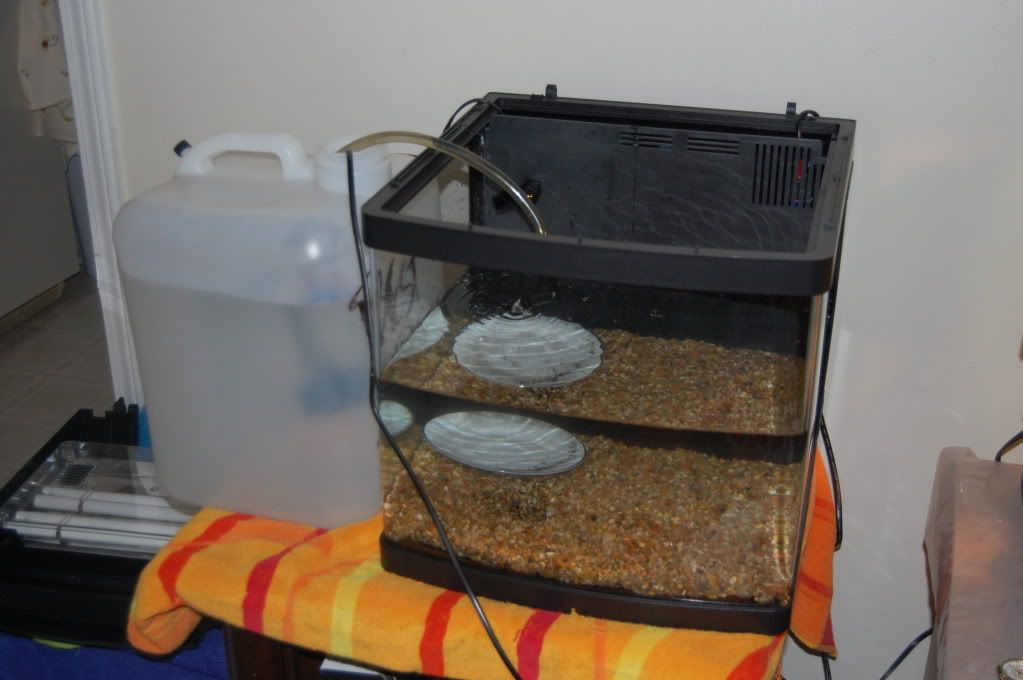 Filled with stock lighting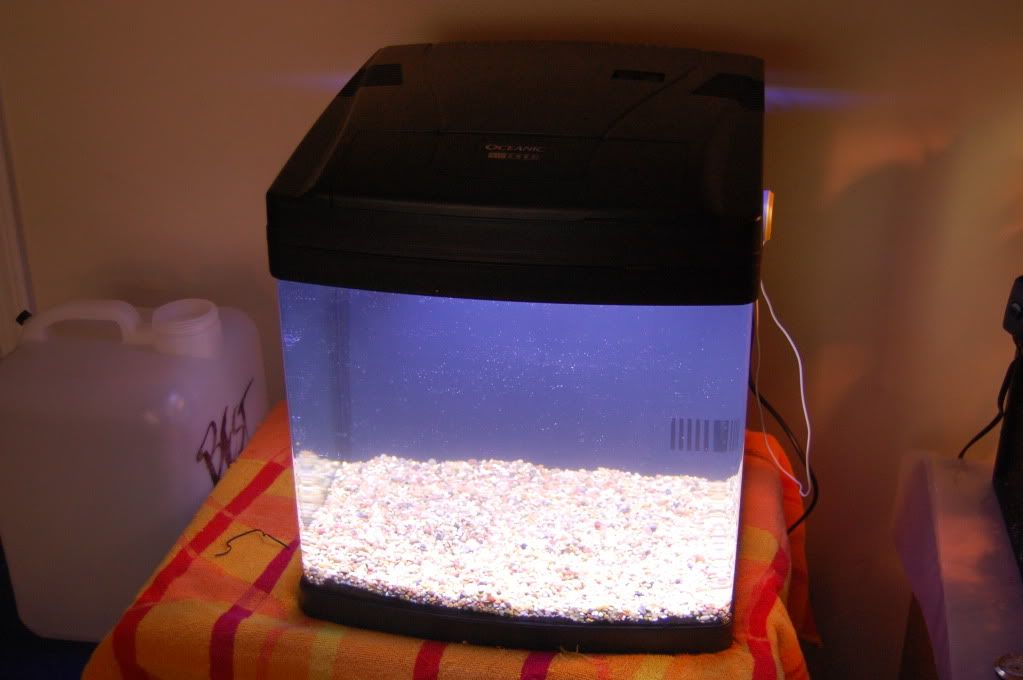 Filled and planted
Banana Plant
My Floaters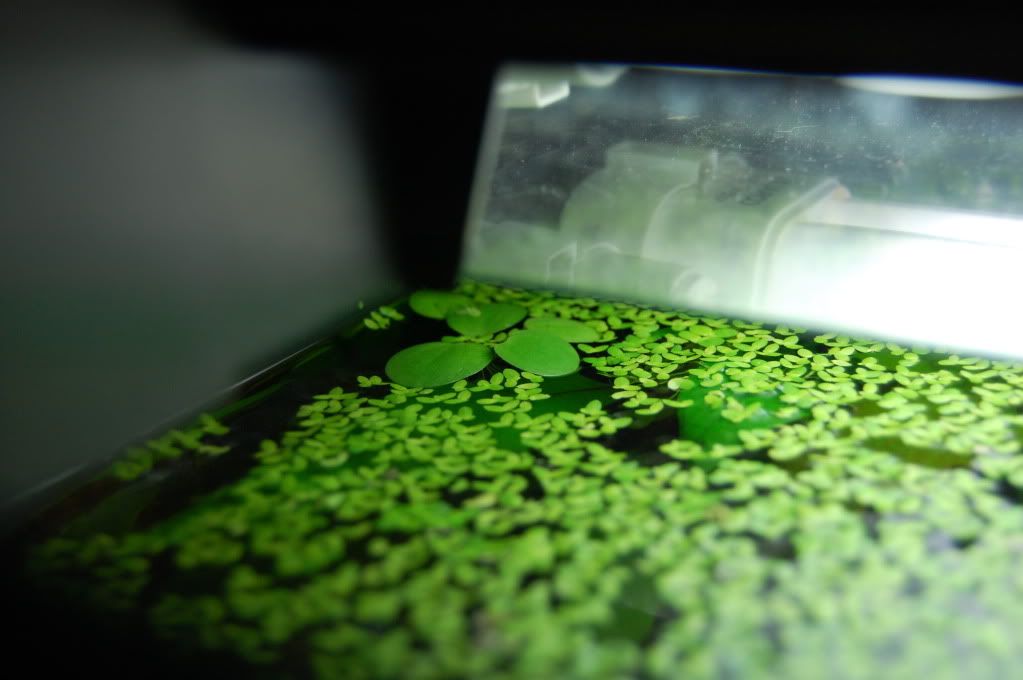 Full top shot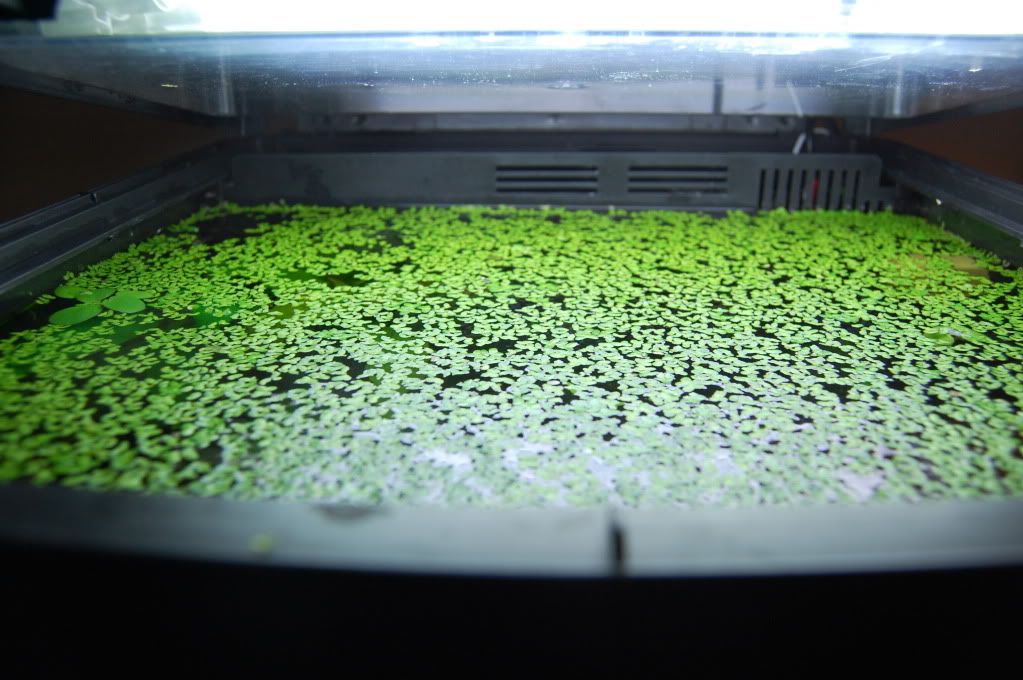 12-12-11 FTS