Discussion Starter
·
#1
·
I couldn't help it. I NEEDED another tank. So I broke down my 10g that was acting as my nursery tank. Strangely enough, it was very good-looking and I wanted to expand it and add some marginal plants in riparium planters, and my HOB filter. One evening I splurged at PetSmart, got a 20L and de-rimmed it right away.
I'm having a great time with my 30g tall but now I'm going to try a low-humidity setup.
Specs:
20g Long 30x12x12
AquaClear 70 + Aqueon quietflow 10 (until bacteria colonies multiply)
Pool Filter Sand
Lighting: 4 CFL bulbs in the most ghetto setup possible using aluminum foil to direct the Horrible reflection. It's aesthetically atrocious.
100watt heater (eventually).
Gro soil tabs from Hydrophyte.
Pics:
de-rimmed and silicone scraped off.
gro soil tabs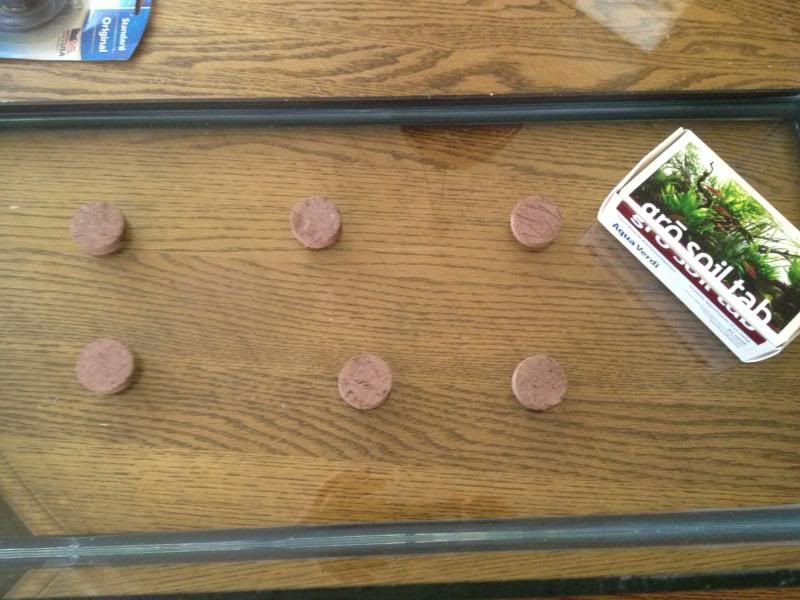 staged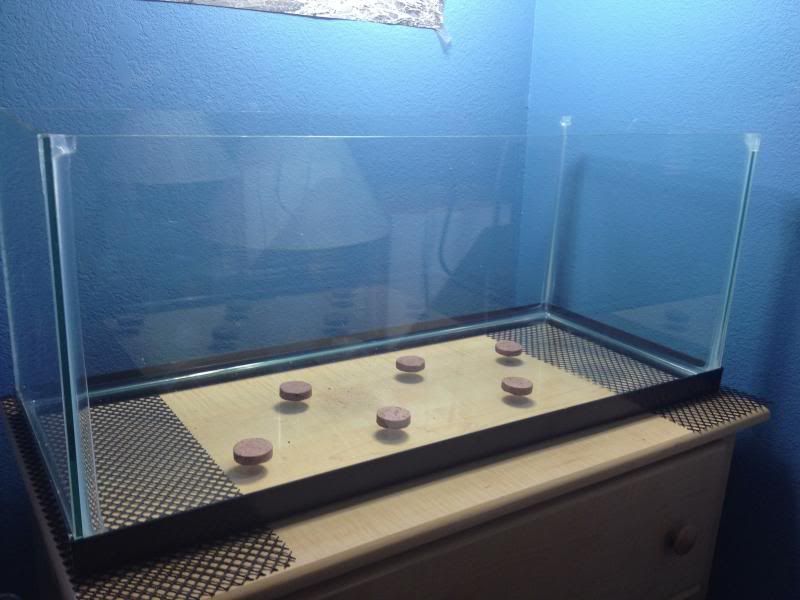 Sand & planted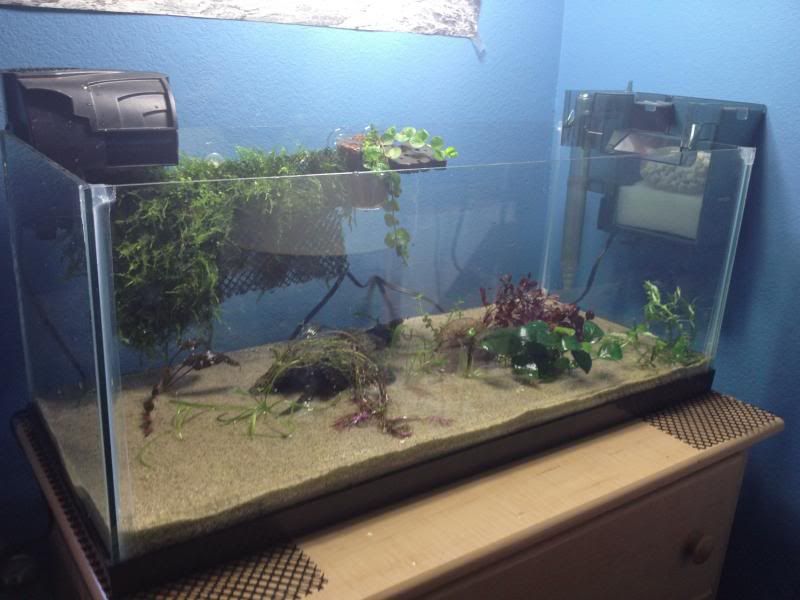 Filled it up! Half of the water was from my 10g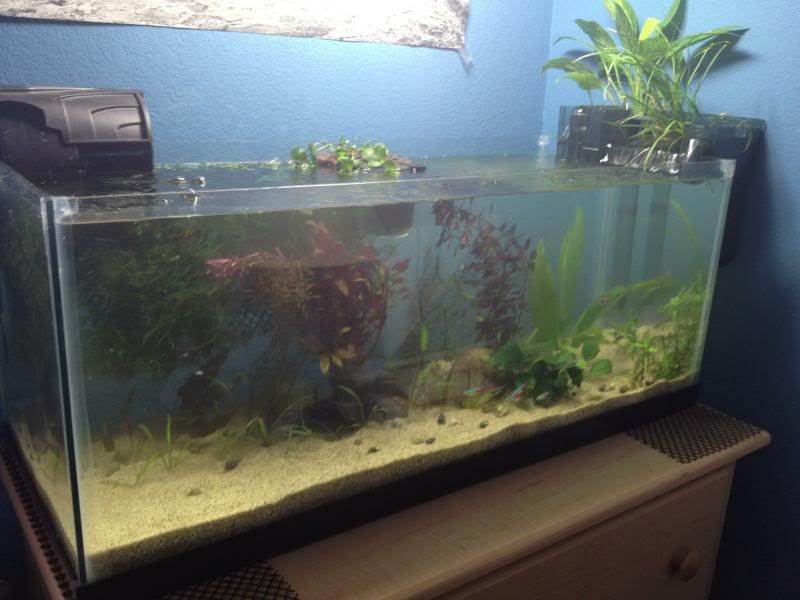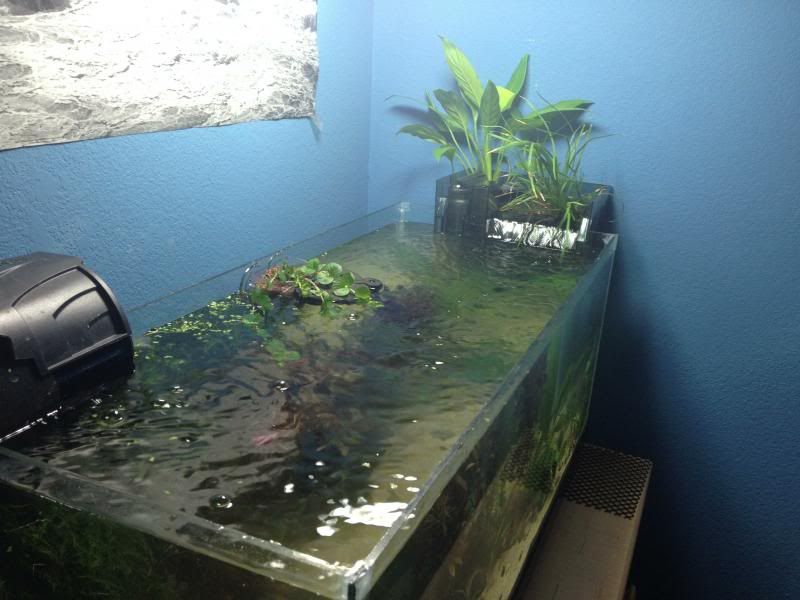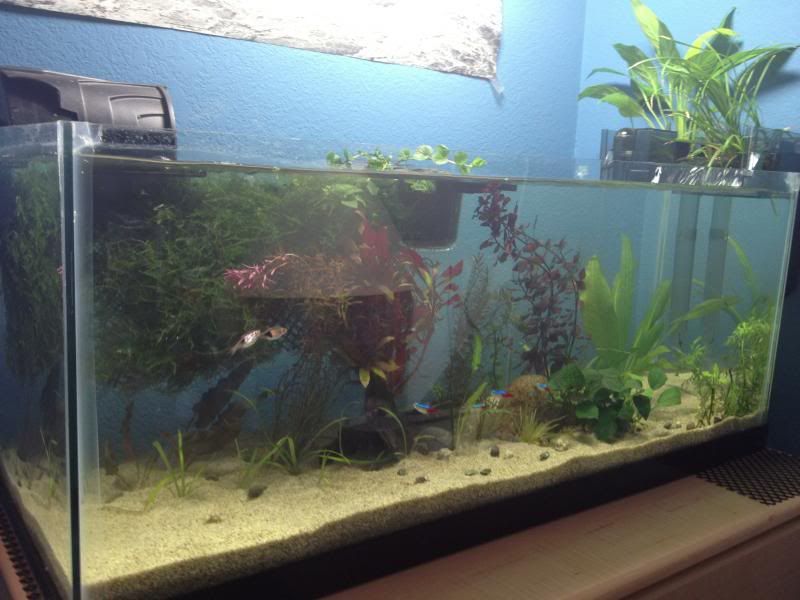 Long shot alongside my 20gV2. I love my bedroom!
I'm currently still waiting on a package from Hydrophyte. In the meantime:
Plants:
HOB filter: Spathiphylum golden glow + Mondo Grass
Creeping Jenny
Wisteria
Amazon Sword
Rotala Rotundifolia
Rotala Singapore
Ludwigia Red
Alternatha Reinicki
Anubias Nana
Dwarf Sag
Narrow Leaf Microsword (back left corner, letting it do whatever)
Crypt Wendtii Tropica
Crypt Wendtii Green
Bacopa Carolina
Blyxa Japonica
Upcoming Rimparium plants:
Aluminum plant
Umbrella Sedge
Mexican Milkweed
Sweet Flag or Strawberries & creme ribbon grass (
Phalaris arundinacea
)
Fauna:
3 RCS
3 Harlequin Rasboras
4 Neon Tetras
1 Otto
All of the above fauna was transferred from my 10g. They all look really happy except the otto who is freaking out but I'll watch carefully. I'm going to add more of all of the above, plus some cory cats and amano shrimp.
This tank is not finished yet. I still want to add more crypts, fish and hardscape (river rocks). I may invest in a more pleasant looking CFL fixture but I probably won't for a while. Feel free to comment and suggest anything!