Discussion Starter
·
#1
·
NEW AND LIMITED!!!
GLAS GARTEN PRODUCTS:
I WILL BE SELLING THESE IN SMALLER "SAMPLE" SIZES THESE PRODUCTS GO A LONG WAY.
BACTER AE:
ON MY STOCKED 10 GALLON TANKS I USE .1 GRAM DAILY ON MY 20G I USE .2 GRAMS DAILY. I WAS HAVING ISSUES WITH BABY SURVIVAL RATE IN MULTIPLE TANKS, WITHIN 2 WEEKS OF USING THIS PRODUCT MY SURVIVAL RATES WENT THROUGH THE ROOF.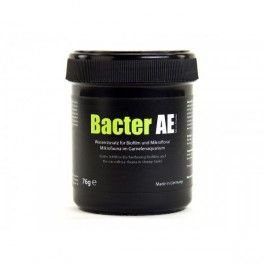 5 GRAMS $10.00 SHIPPED
10 GRAMS 17.50 SHIPPED
20 GRAMS 30.00 SHIPPED
Bacter AE
Micropowder: important microorganisms, amino acids and enzymes added.It improves water quality and enhances the development of the biofilm, which is required of shrimp and especially their offspring.Of these developing biofilm constantly available, protein-rich food supply is ensured, which in particular increases the survival rate of juvenile shrimp and enables a healthy development. Including probiotic bacteria additionally improve the nutrient intake of the animals and regulate digestion.
In
AE bacter
bacteria cultures contained Micropowder are in a kind of "hibernation" and will take effect immediately upon contact with water. Remove pollutants and together with the matched ingredients for a good micro-climate in the aquarium.
Dosage (each at about 35 GALLONS)

• at low stocking densities: 1 x daily 1/2 scoops *
• at normal density: 1 x daily 1 scoop *
• at high stocking density: 2x daily 1 per scoop
*We recommend the initial application about a week To begin with half the dose.*
1 scoop equivalent to about 0.5 g
Composition of
amino acids, polysaccharides, xylanase, glucanase, amylase, protease, hemicellulase, Bacillus subtilis, Pediococcus acidilactici (Lactobacillus)
BETA GLUCAN + IMMUNOGLOBULIN

5 GRAMS 12.00 SHIPPED
10 GRAMS 20.00 SHIPPED
20 GRAMS 35.00 SHIPPED
Beta glucan and immunoglobulin
can jointly strengthen the immune system and serve to improve defenses against pathogens and harmful bacteria.
Used preventively, it boosts alertness of the immune system, so that, if needed, the immune system invaders can be controlled quickly and effectively.
The minerals and trace elements support the digestive microflora and the immunoglobulin-containing protein extracts are also rich in natural vitamins.
Feeding recommendation (each at about 25 GALLONS)

• at low stocking densities: 2x weekly each 1/4 measuring spoons *
• at normal density: 2x weekly per 1/2 scoops *
• at high stocking density: 2x weekly 1 per scoop *
* corresponds to 1 measuring spoon approximately 0.7 g
We recommend that before a few hours after feeding and giving no other food to make the most of the effect of beta-glucan.
Composition of
minerals, immunoglobulin-containing protein extracts, beta glucans
Analytical constituents
Crude protein 15.6%, 1.6% fat, 4% fiber, 57% minerals, 6% moisture
BACTER AND BETAGLUCAN COMBOS SAVE
5 GRAMS OF EACH $20.00 SHIPPED
10 GRAMS OF EACH $33.00 SHIPPED
20 GRAMS OF EACH $55.00 SHIPPED
FOODS:
LOWKEYS ORIGINAL SERIES. HIGH QUALITY CRYSTAL SHRIMP FOOD 30g $24.99
LOWKEYS EBI-SAPURI. SHRIMPLET FOOD. 30g $24.99
Ebi Sapuri for daily feeding.
Ebi sapuri is all round food for shrimps to feed daily ,what means that your shrimp will get what they need in nutrition and minerals. Ebi Sapuri gives a boosts health and growth of your shrimps. A true
TOP QUALITY
feed!
This food was made to collapse with a purpose! Younger shrimp have a harder time getting to the hard pellet food with a whole bunch of big adults on it, so this gently breaks apart and spreads out so everyone can share some of the goodness of Lowkeys.
Ingredients:
Kale, seaweed powder, kelp, brewer's yeast, brown rice germination yeast, asparagus yeast
Usage:
This can be safely used everyday as staple but always better to rotate food to promote growth.
LOWKEYS ALL IN ONE. ESSENTIAL ELEMENTS AND FOOD FOR MOULTING. 20G $24.99
All in one is a product that will enhance survival rates for your baby and juvenile shrimps.
With this product you will see that there are more survivors in every breeding cycle. This food provides everything that young shrimp need to survive! Keep in mind not to overfeed, and to feed a small amount of the powder in every corner of the tank. This on advice of Mr Tsunemaru himself.
Ingredients:
Calcium lactate, magnesium sulfide, germ-fine powder, kale powder
Dosage:
Please keep in mind that it can cause deterioration of water quality is just please put the addition of an appropriate amount once every two days in tanks with shrimp juvenile
LOWKEYS ULTRA SUPPLE. SUPPLEMENTAL VITAMINS AND MINERALS, VEGETABLE BASED 30g $24.99
Ultra Supple shrimp is a feed for a healthy growth.
With a high concentration of essential minerals and also provides everything for a great shell and colors. This food contains Japanese hijiki and is advised to feed only 2 times a week or 20 % of your feeding total!
Ingredients:
High concentration organic mineral, hijiki, kale, brewer's yeast, brown rice germination yeast, asparagus yeast
Usage:
Please be kept to about 20% of the entire food you give or twice a weeK
LOWKEYS VITAMIN KALE. KALE BASED FOOD 30g $24.99
Vitamin Kale is a feed for healthy shell and vitamin fortification.

High amounts of easily absorbable calcium and vitamins.
Stick type pellets
.
Feed in rotation with Secret Food, and Ultra Supple. Feed 1-2 times a week.
LOWKEYS SPIRAL FOOD. HEAVY PLANT PROTEIN GROWTH FOOD, 1-2 TIMES WEEKLY 30g $24.99
Lowkeys Spiral food is use to enhance the growth rate of shrimps by high concentration of vegetable protein blend making it easier to absorb nutrients.
Ingredients:
Vegetable protein, amino acid (glutamine) · DNA · Vitamin B12 · calcium magnesium
Usage:
Feed once a week because nutritional value is very high.
TANK SUPPLEMENTS:
LOWKEYS AQUA TAILORS ABSORPTION BOARDS $19.99. 3 OR MORE $18.00 EACH
SOLD OUT
This product is truly a unique and will make shrimp keeping even easier for the passionate keepers.
It is a small ultra porous tile that absorbs Ammonia! It also further promotes stabilization of water quality.
Water quality is improved by about 18 hours, water being a little bit clear.
It will eliminate the smell and dirt in the water.
● You can use it as a filter media, or even just inside the tank.
You can get the same effect, if you do not put it inside the filter, it will work even placed inside the aquarium.
Only this product can also be initiated by filtration, but in combination with genuine filter is more effective.
There is no change of pH in many adsorption filter media.
● Specifications Applicable water tank: 60 liters – Dimensions: 100 × 75 × 6mm
Weight: 75g
● Note • This product in the use is fresh water only. It can not be used in brackish water aquarium and seawater.
· Because It is produced in a special manufacturing method, it is in the structure vulnerable to shock.
Please be careful to damage due to strong shock such as dropping.
Effect does not change even if you have cracked.
– Since it is low-temperature heating treated, there is no contamination of bacteria in soil.
· (The potion does not appear because the efficacy is adsorbed) can not be used in conjunction with fish disease medicine.
LOWKEYS SPEED SAND 50g $27.99
Speed Sand is a industry leading micro organism start up for soil and water!
The problem with start up and keeping you tank conditions up, is solved. The speed Sand contains all micro organisms your tank needs. The unique blend of bacteria cultures and micro organism is a source of food and the factors to optimal water conditions. In a short time your tank is shrimp ready and safe! Just put the sand between the soil and later mix in the water. A true shrimp revolutionary product!
Ingredients:
Soil improvement bacteria, humic soil and food enzymes, yeast, organic mineral-microbe board
Usage:
During water changes and maintenance USE 1g every 2L. For tank setup please spread liberally between the soil to the water tank start-up.
LOWKEYS BLACK MASTER 2 100g $40.00
Black master II is a soil stabilization product.
Black master II is a product that keeps helping you maintain excellent water parameters by stabilizing your pH and provides elements to the water without leeching. Remember the hyped up crimson balls? Well these are the mini size pearls with the same effect. It prolongs the life of active soils so they don't have to be changed for longer period of time!
There is also no sudden change of water quality
Ingredients:
74 species fulvic acid, humic acid and organic mineral
Usage:
Please USE 1g to 1L water DURING WATER CHANGE, USE 2g to 1L water AT start-up.
PRODIBIO PRODUCTS
BIODIGEST: 1 VIAL $4.00, 5-9 $3.50 EACH, 10+ $3.25 EACH
Composed of live bacterial strains
Aquarium cleaning by waste matter digestion is helped by the presence of numerous different strains of heterotrophic bacteria
Nitrates and phosphates are reduced
Enables water to be effectively purified
Prevents the spread of filamentous algae
The best way to start biological filtration in your fresh or marine water aquarium
Converts ammonia into nitrites – nitrites into nitrates – and – nitrates into nitrogen
Whan you start a freshwater or a marine water tank
A vial each 15 days maintains an optimal purification of aquarium
To speed up the purification process, not increase doses but instead use the product more frequently
why use every 2 weeks?
BIODIGEST is particularly effective in the first two weeks. The speed at which
the bacteria develop differs from one strain to another.
BIODIGEST guarantees optimal purification proportions for 2 WEEKS. If you want to speed up the purification process, you should not increase doses but instead should use the product more frequently.
PRODIBIO START UP 1 VIAL $4.00, 5-9 $3.50 EACH, 10+ $3.25 EACH
Start an aquarium very quickly (within hours)

- composed of live bacterial strains
- aquarium cleaning by waste matter digestion is helped by the presence of numerous different strains of heterotrophic bacteria
- nitrates and phosphates are reduced
- enables water to be effectively purified
- prevents the spread of filamentous algae
- converts ammonia into nitrites - nitrites into nitrates – and – nitrates into nitrogen

- traps and stops ammonia
- reduces nitrite production
- prevents the fish from being shocked or killed
When you start an freshwater or saltwater aquarium
Start Up enables you to quickly introduce 1/3 of your toughest fish into your
new aquarium:
- after 4 hours in freshwater
- after 12 hours in marine water
SHIPPING ON ALL FOODS AND SUPPLEMENTS IS 5.00 ANYWHERE IN THE CONTINENTAL USA.*
SHRIMP:
PROFESSIONALLY PACKAGED AND SHIPPED ANYWHERE IN THE CONTINENTAL USA FOR $12.00. HEATPACKS ARE $3.00 COLD PACKS $2.00 EACH. IF YOUR TEMPS ARE BELOW 40 YOU MUST PURCHASE A HEATPACK, AND REQUEST HOLD FOR PICKUP. IF YOUR TEMPS ARE ABOVE 85 YOU MUST PURCHASE A COLD PACK AND HAVE THE BOX HELD FOR PICKUP. YOUR BOX MUST GET TO YOU WITHIN 3 DAYS, AND NOT BE MISHANDLED IN ANY WAY BY THE POST OFFICE, THIS INCLUDES TAKING YOUR PACKAGE OUT FOR DELIVERY WHEN IT IS CLEARLY MARKED HOLD FOR PICKUP. I WILL GLADLY OFFER FULL DOA COVERAGE IF THE ABOVE CONDITIONS ARE MET. YOU JUST NEED TO SEND ME A PICTURE WITHIN 1 HOUR OF STATED DELIVERY TIME, OF THE SHRIMP STILL IN THE BAG, NEXT TO MY SHIPPING LABEL AND I WILL RESHIP AS LONG AS YOU PAY THE SHIPPING CHARGES,
ORANGE EYED BLUE TIGERS:
I HAVE BEEN SELECTIVELY BREEDING THIS LINE FOR OVER 2 YEARS. I SELECT THE BLUEST OF THE BLUES AND THROW ALL THE OTHERS IN MY CULL TANK. MY PARAMETERS PH 7.2 TDS 220-250 TEMP 72 OR LOWER GH ABOUT 8 KH 2-3
10 SHRIMP MAINLY BLUES $70.00
15 SHRIMP BLONDES/CULLS $55.00
SALE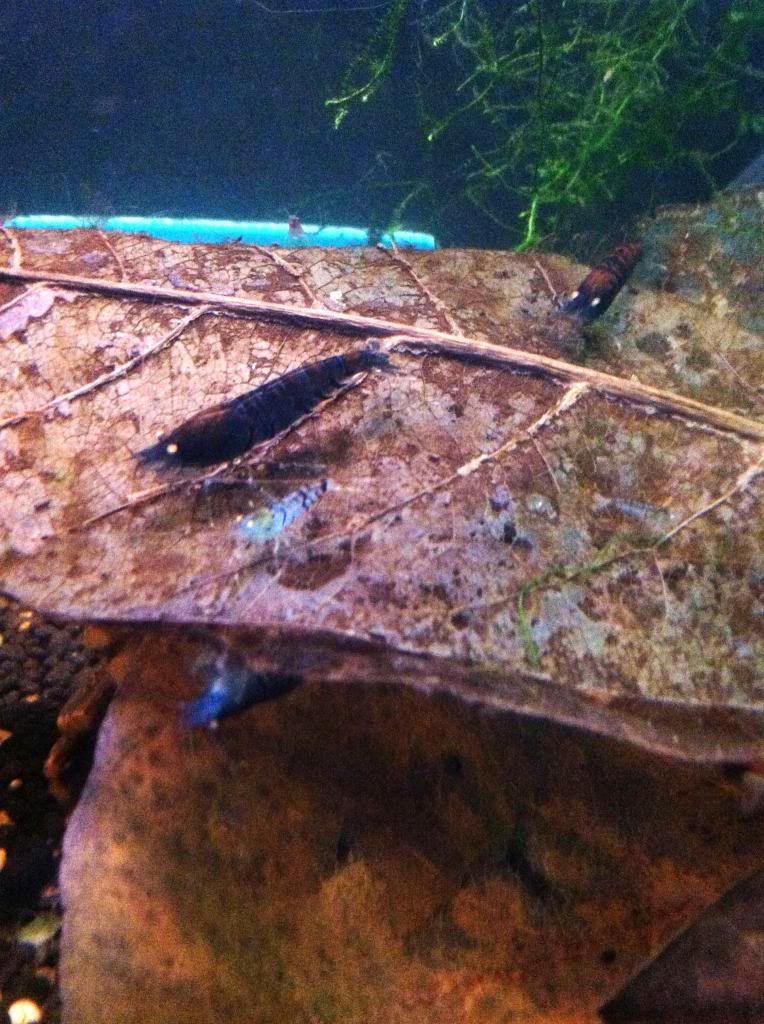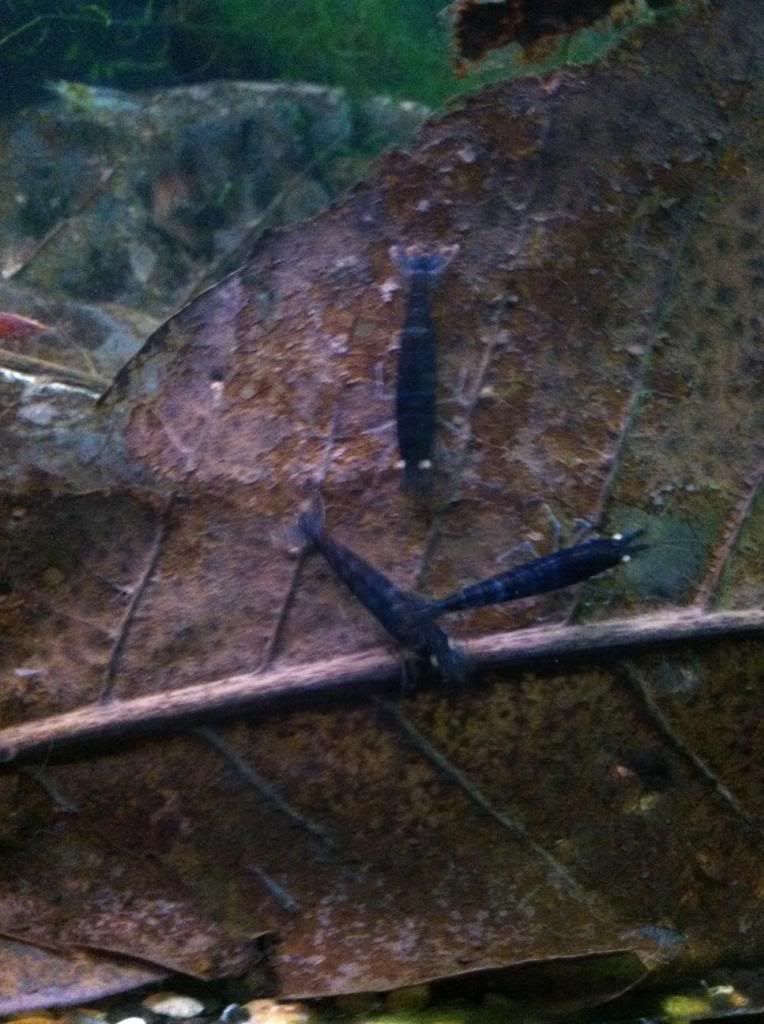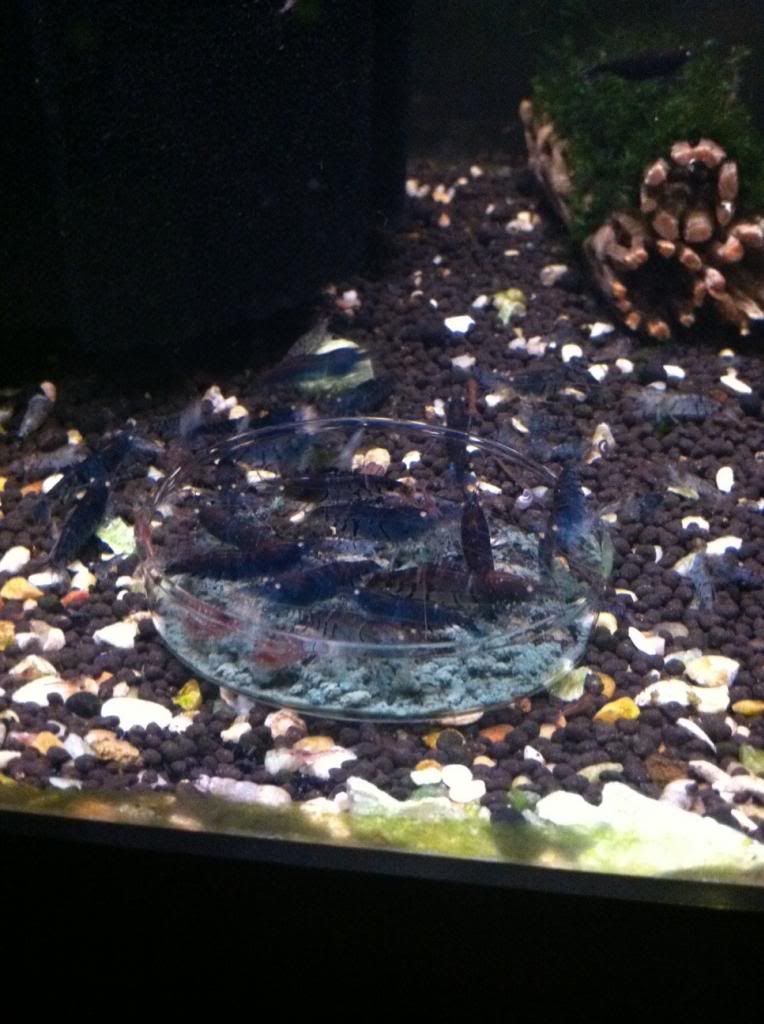 CRYSTAL RED SHRIMP:
THESE SHRIMP ARE A MIX OF PRL AND REGULAR CRS. THE WHITES AND REDS ARE VERY NICE QUALITY. MY PARAMETERS: PH 6.4 TDS 160 GH 6 KH 0
10 S-S+ $40.00 SOLD OUT
10 SS $50.00
10 SSS 60.00
10 MIXED GRADES $50.00
CRYSTAL BLACK SHRIMP
: THESE SHRIMP ARE VERY NICE QUALITY. PARENT STOCK COMES FROM PBL AND SSS+ QUALITY SHRIMP. MY PARAMETERS: PH 6.4 TDS 160 GH6 KHO
SALE
10 S/S+ 35.00
10 SS 45.00
10 SSS 55.00
10 MIXED GRADES 45.00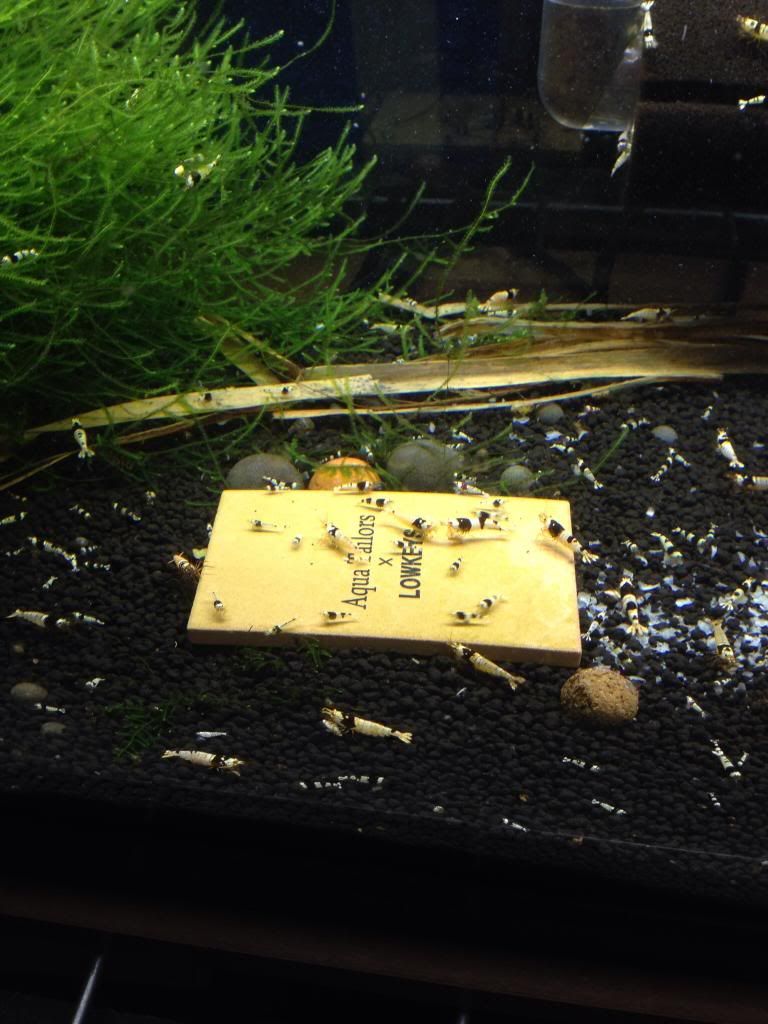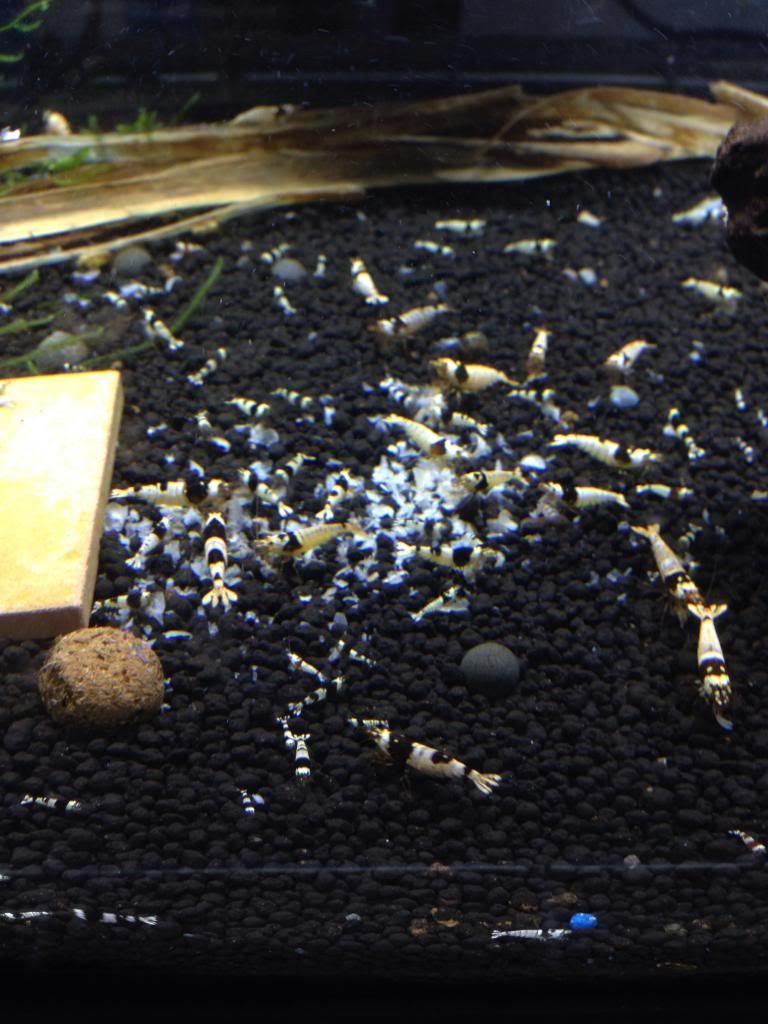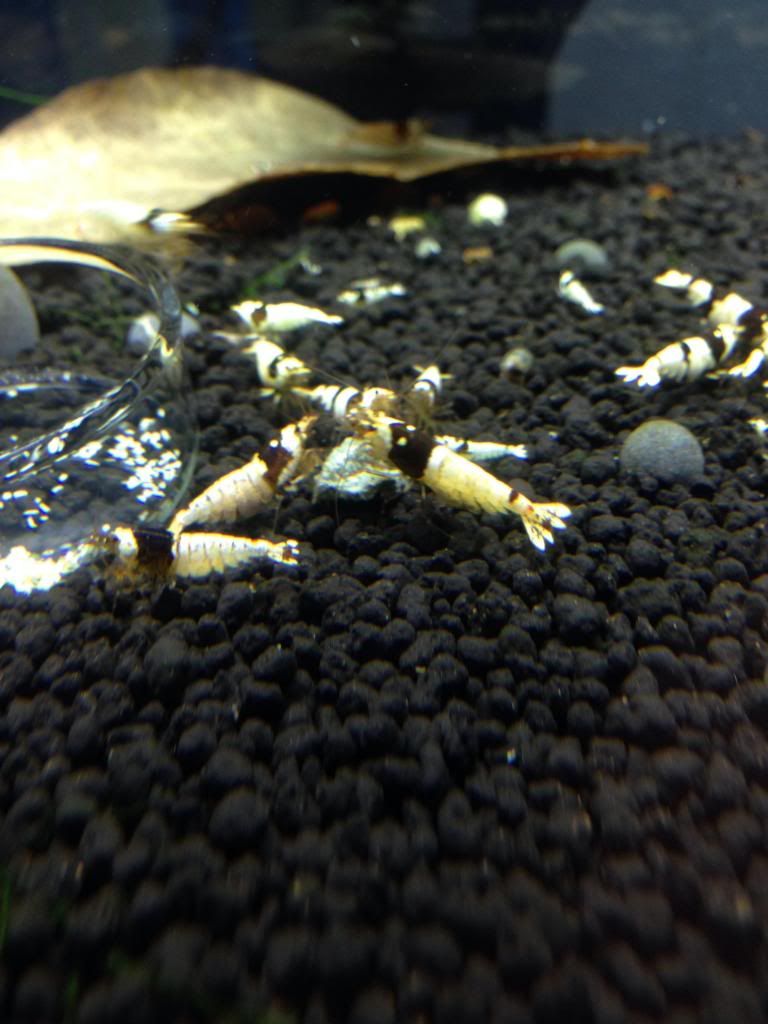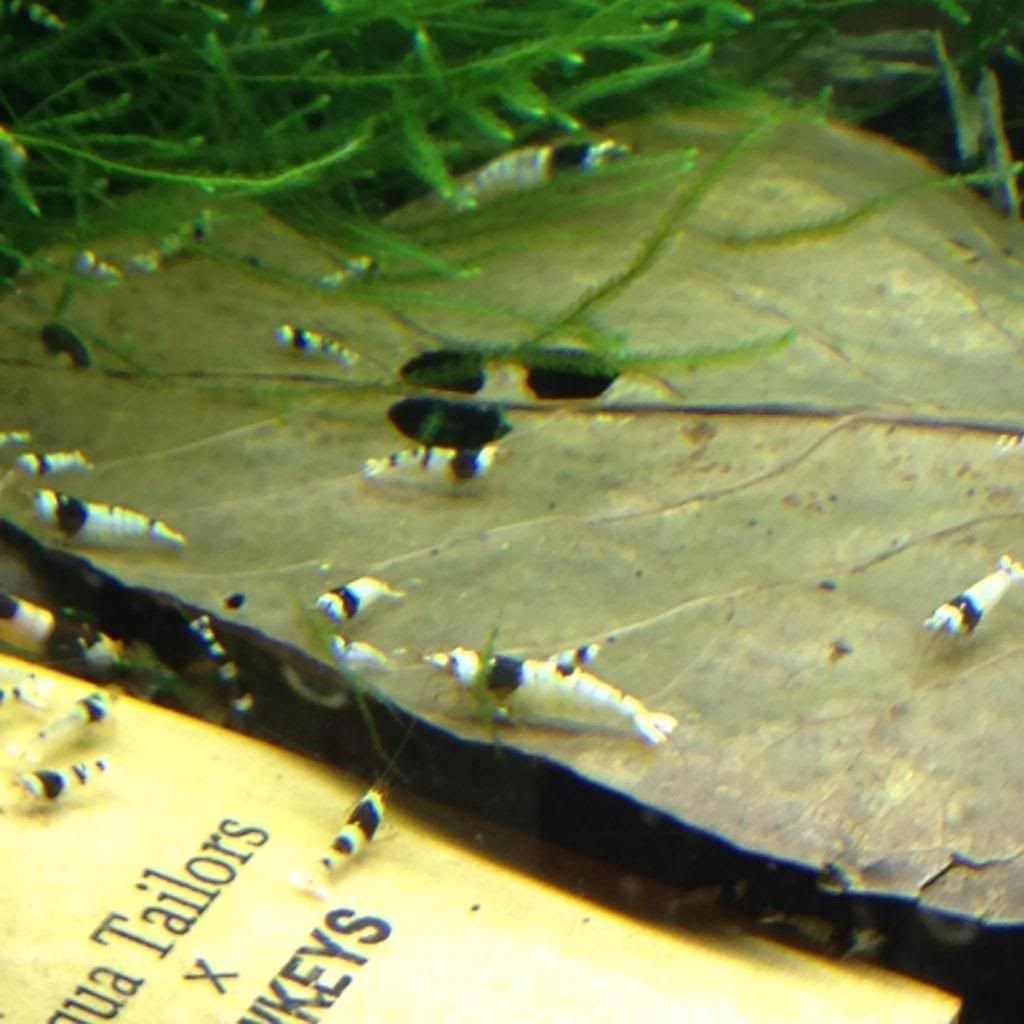 SNOW WHITE/GOLDEN
10 FOR 55.00 PH 6.4 TDS 160 GH 6 KH 0
SOLD OUT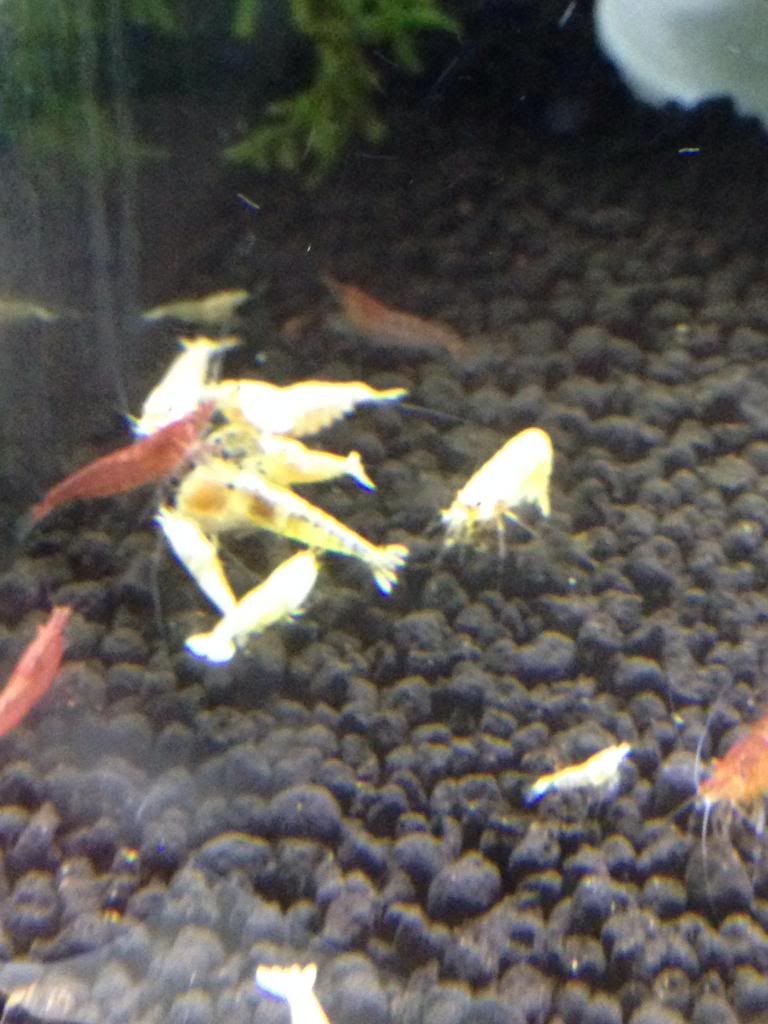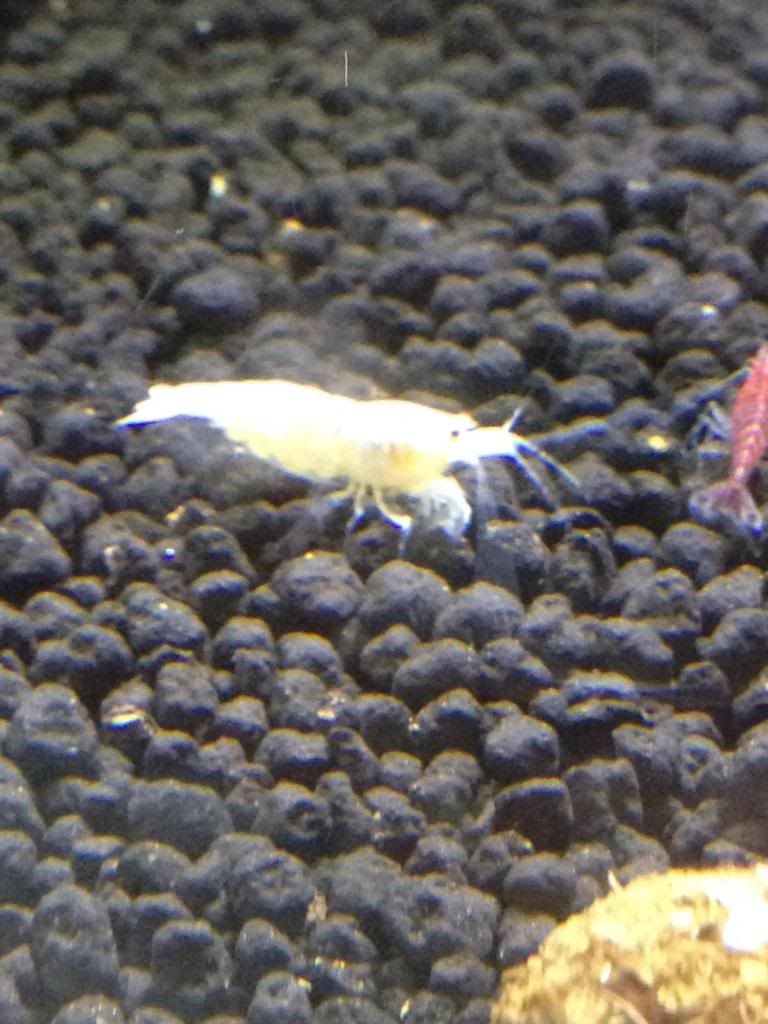 TANGERINE TIGERS:
15 FOR 45.00 MY PARAMETERS PH 7 TDS 250 GH 8 KH 4
SALE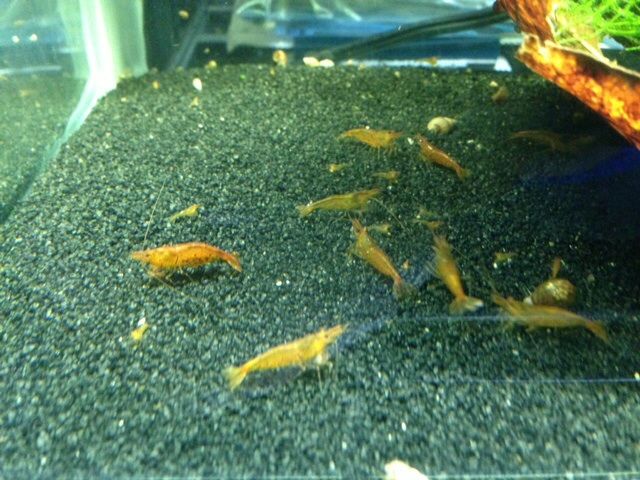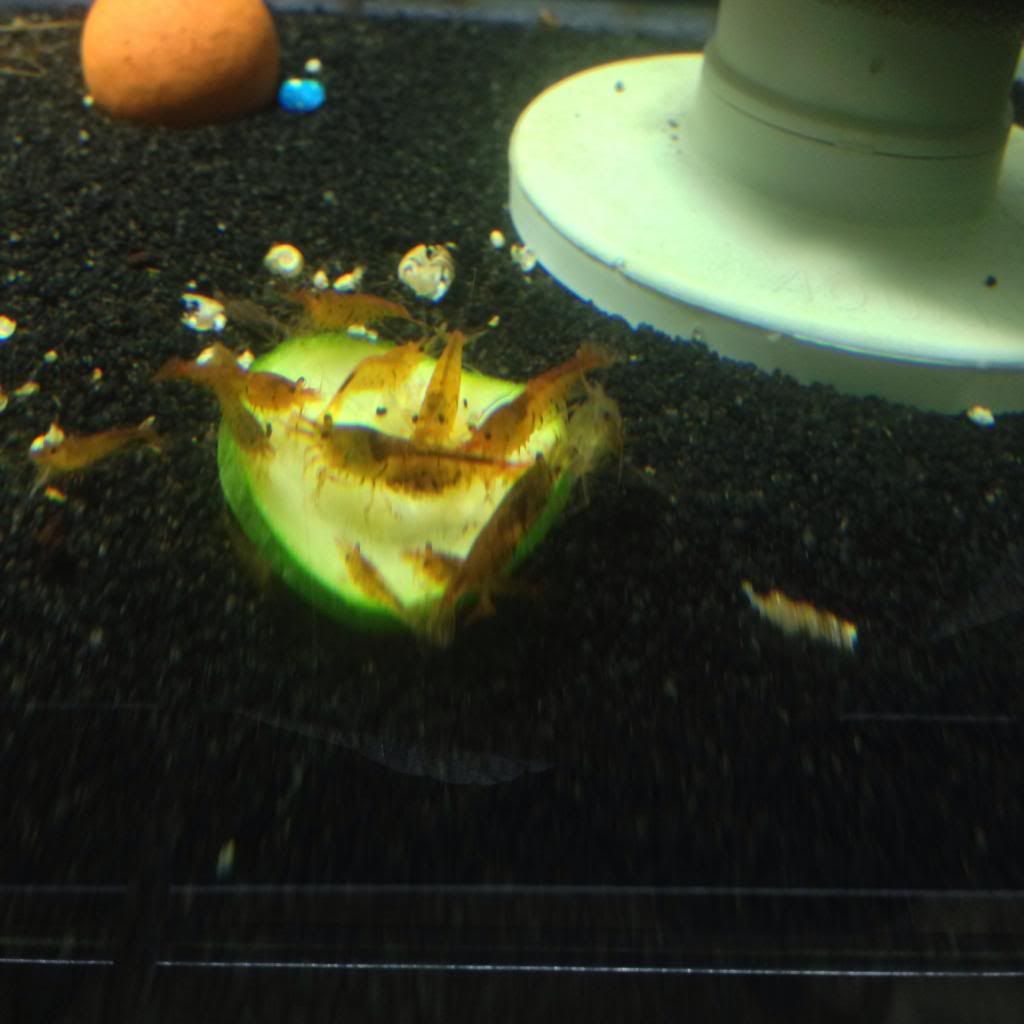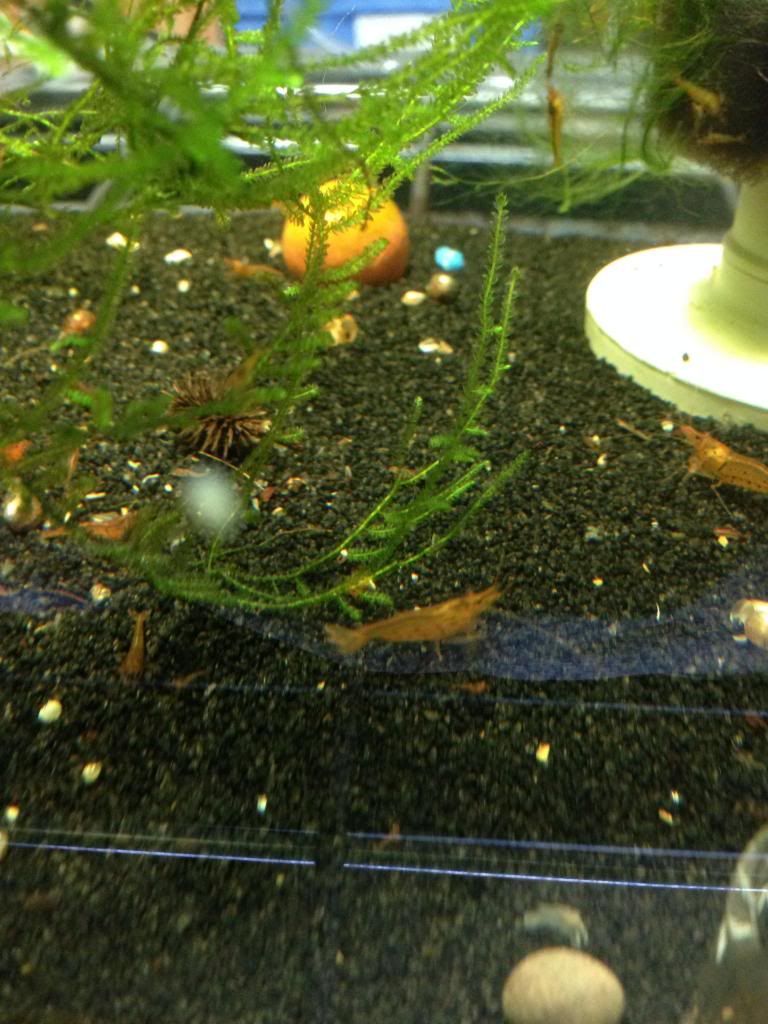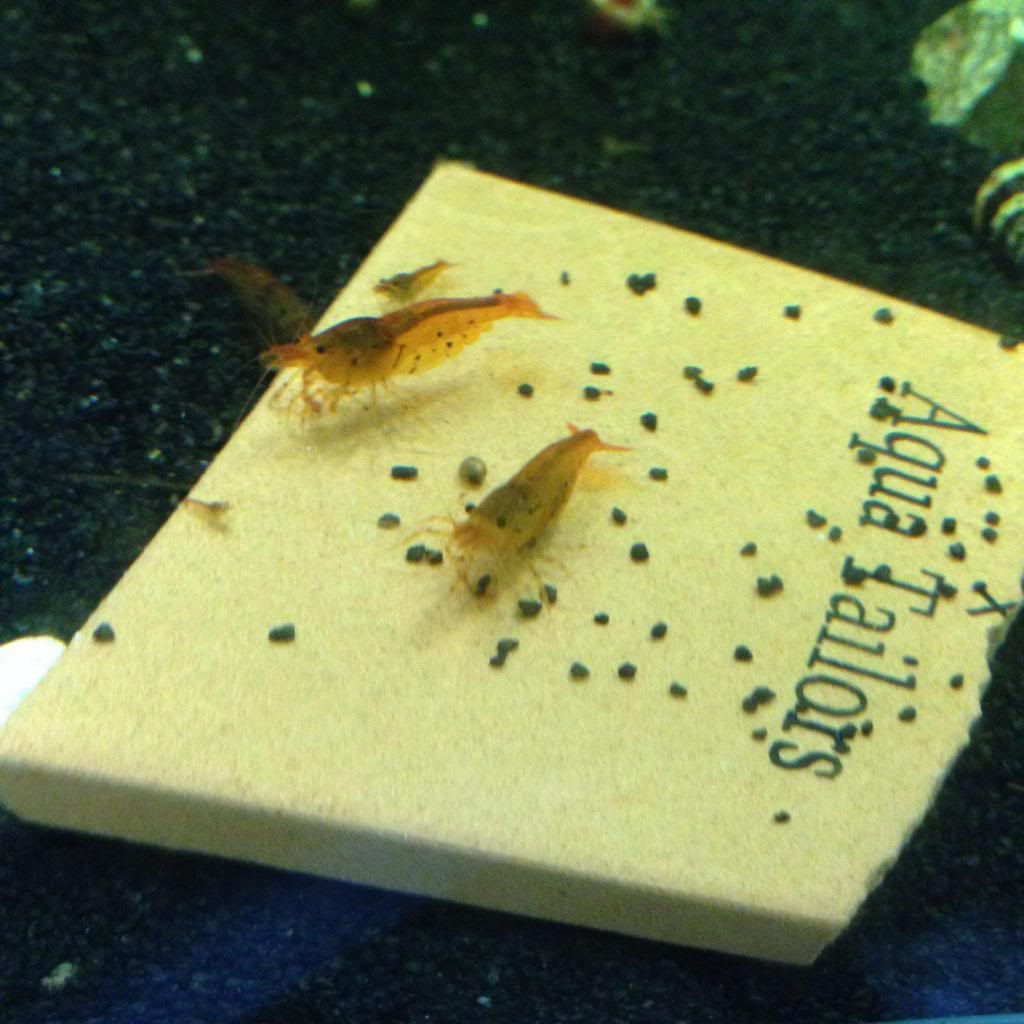 CARBON RILI
10 FOR 45.00 MY PARAMETERS PH 7 TDS 250 GH 8 KH 4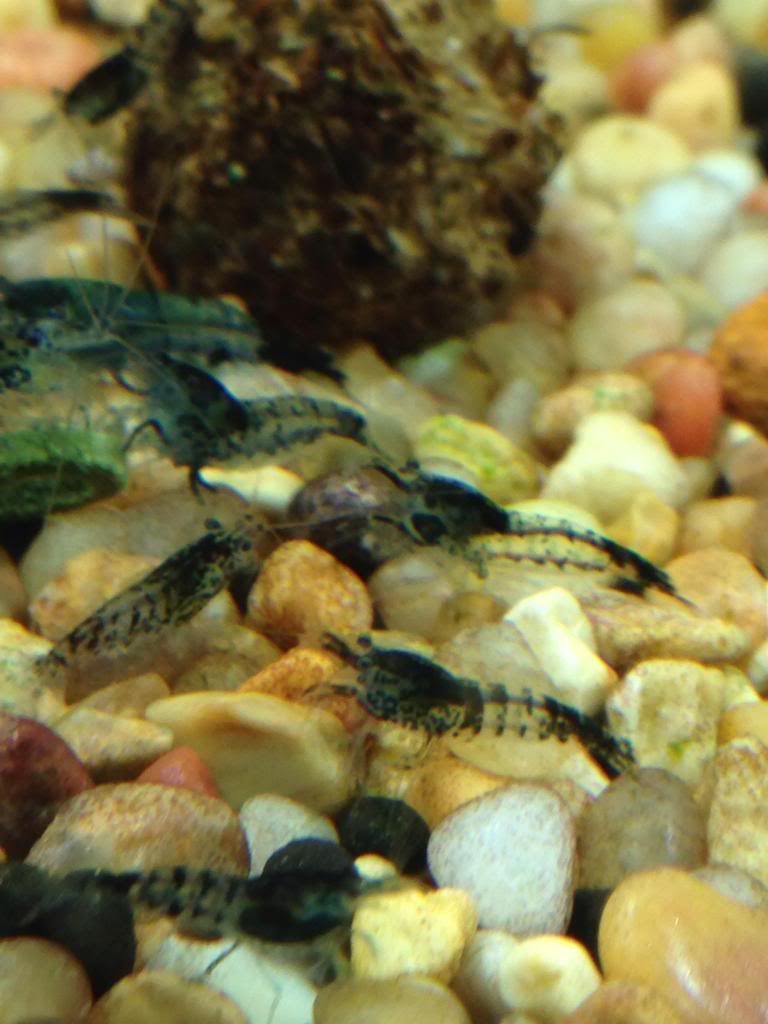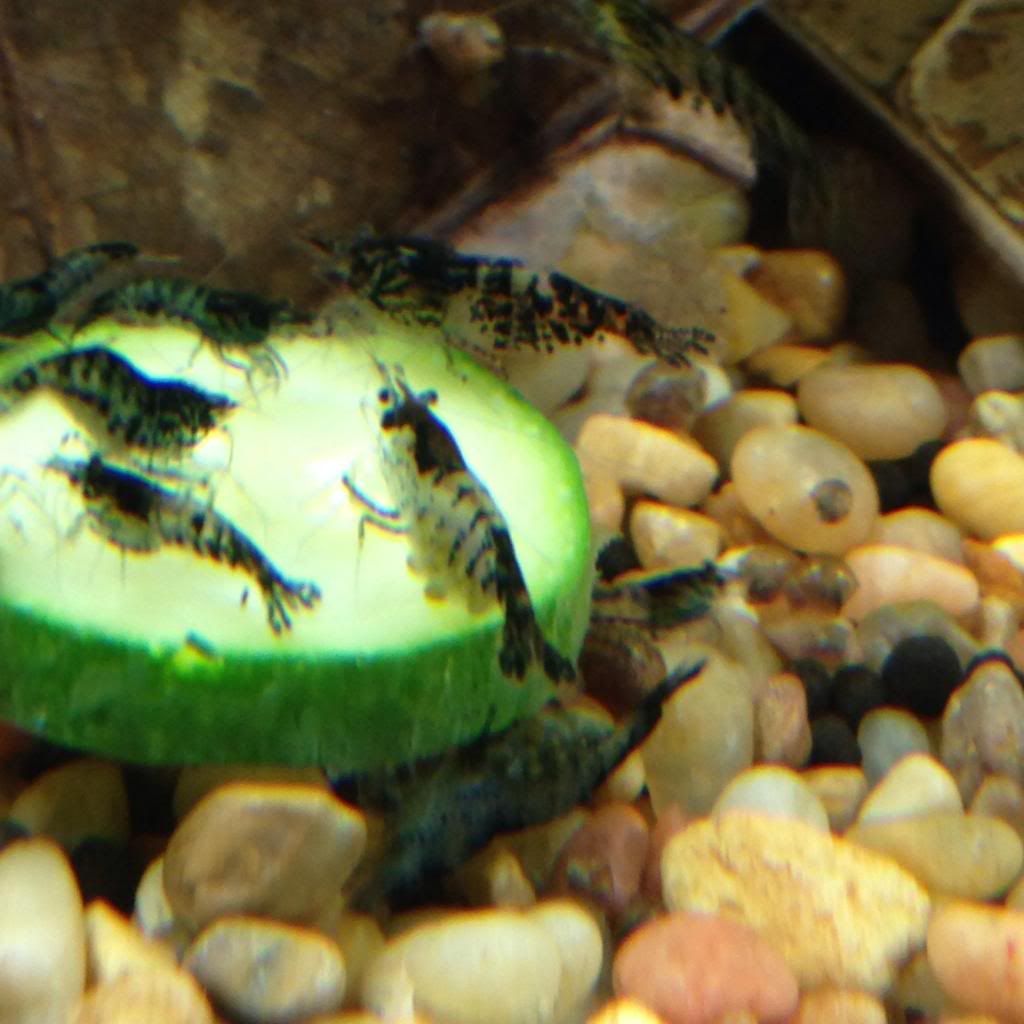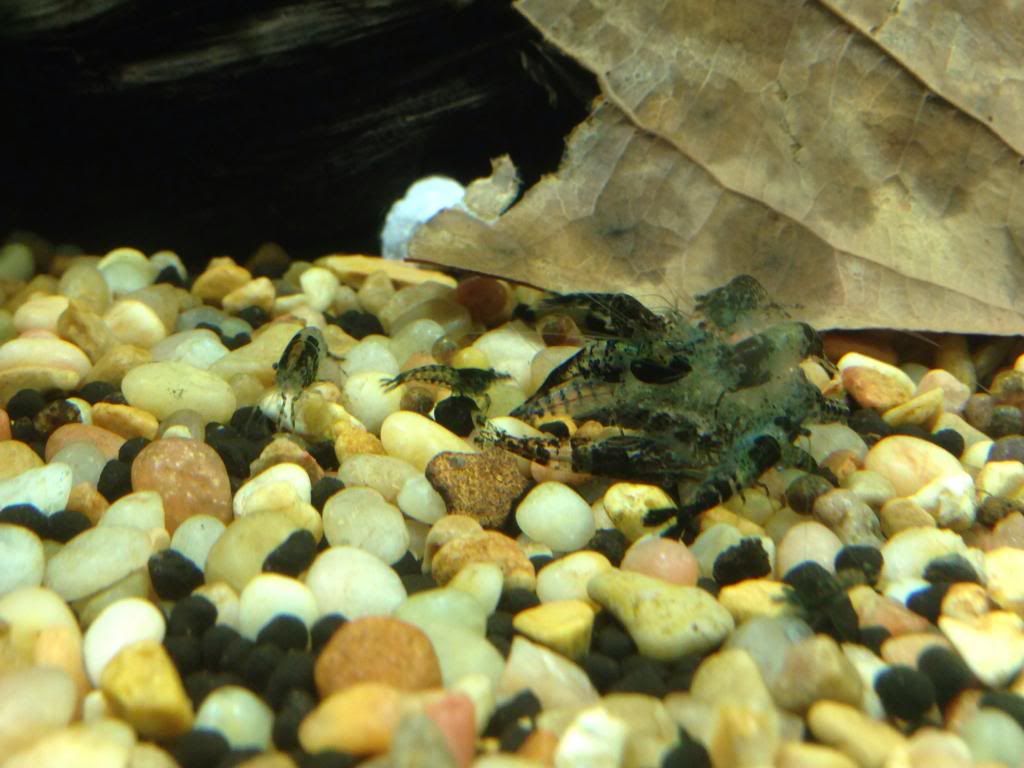 MOSS:
I AM THINNING THE MOSS IN MY TANKS, I AM NOT A MOSS EXPERT, SO I WILL POST PICTURES OF THE EXACT MOSS I WILL BE PACKAGING ALONG WITH WHAT I BELIEVE IT TO BE, AS TOLD TO ME BY MEMBERS WITH MORE KNOWLEDGE ON MOSS THAN ME. IF I MISPOST THE NAME OF A SPECIES I APOLOGIZE IN ADVANCE, BUT THE PICTURES WILL BE OF WHAT YOU ARE GETTING. MOSS WILL BE SOLD IN 2 GOLFBALL QUANTITIES. MOSSES WILL ALMOST CERTAINLY HAVE SNAILS, POSSIBLY SMALL AMOUNT OF ALGAE AND BROWNING. MAYBE EVEN BABY SHRIMPS.
MOSS #1 FROM MY OEBT TANK. NOT SURE I THINK ITS ANCHOR MOSS. 12.00 SHIPPED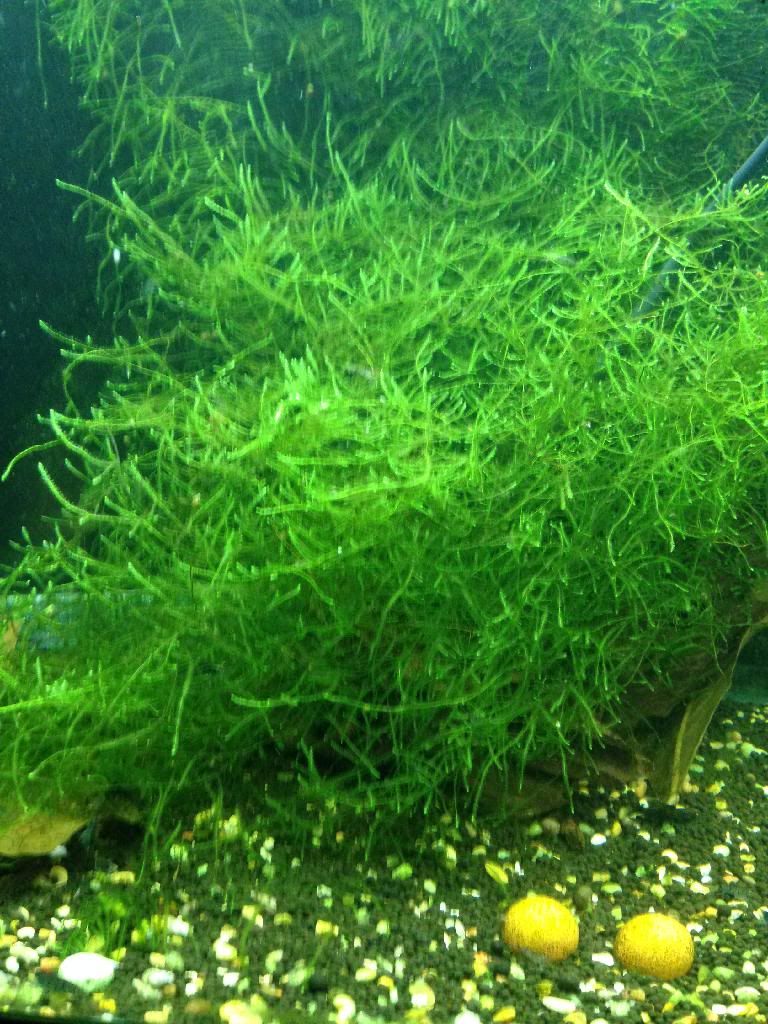 MOSS#2 FROM MY OEBT CULL TANK. MINOR BROWNING IN AREAS, I HAVE BEEN TOLD ITS TAIWAN MOSS. $10.00 SHIPPED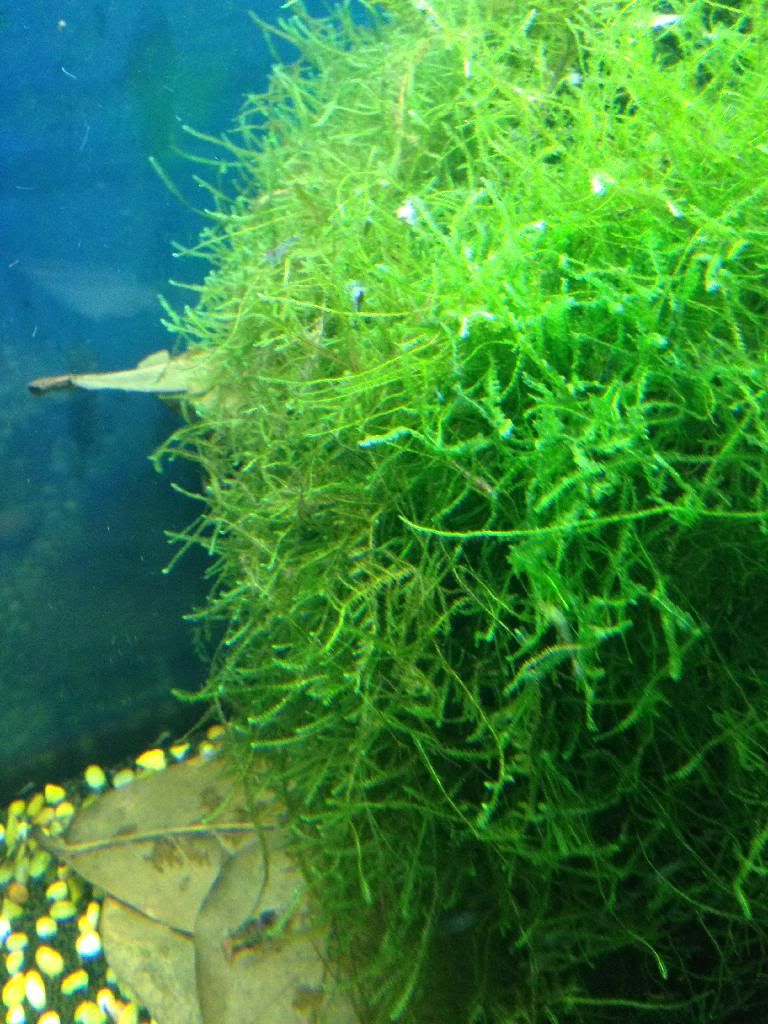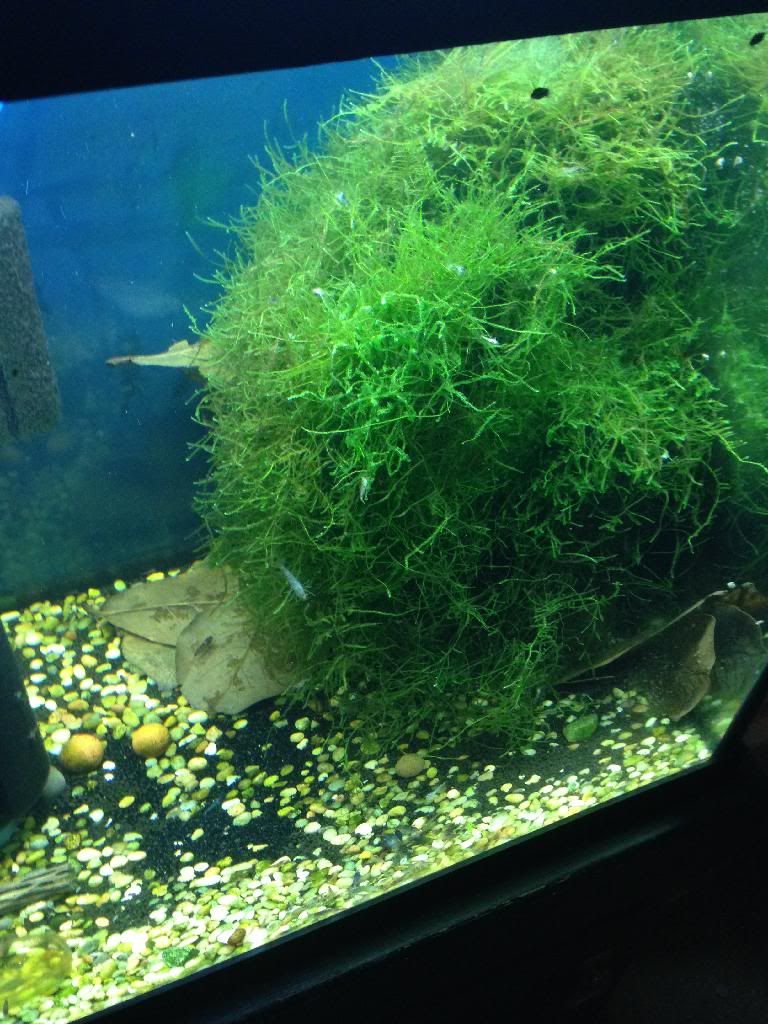 MOSS#3 FROM MY TIBEE TANK, ITS PEACOCK MOSS. 15.00 SHIPPED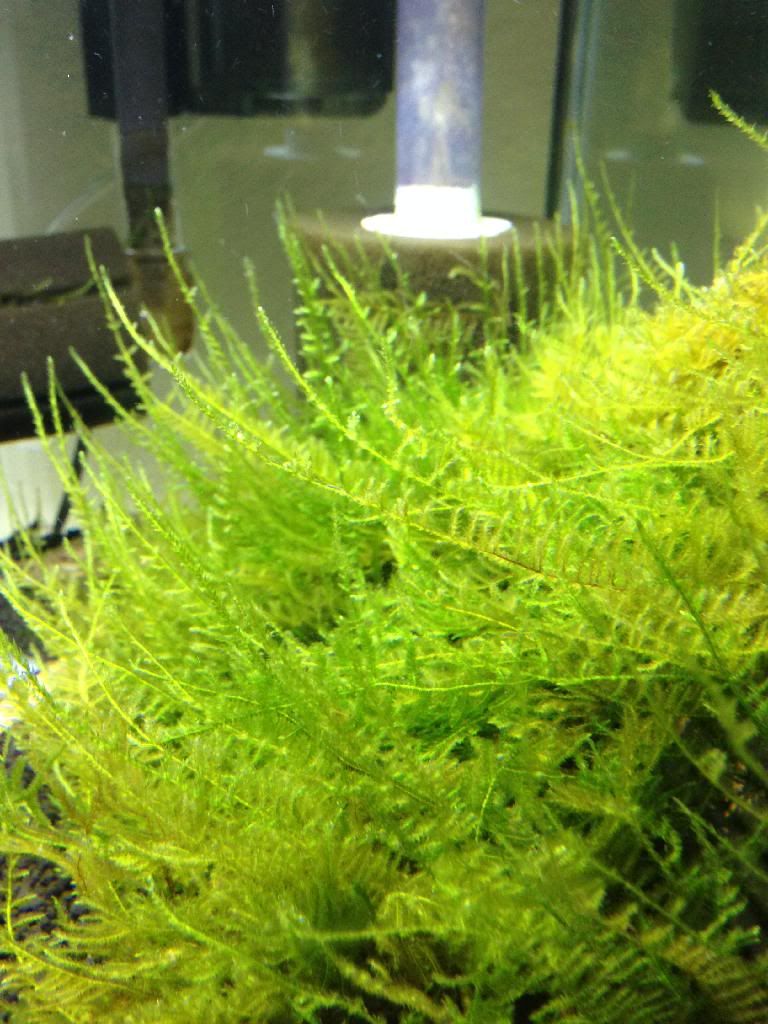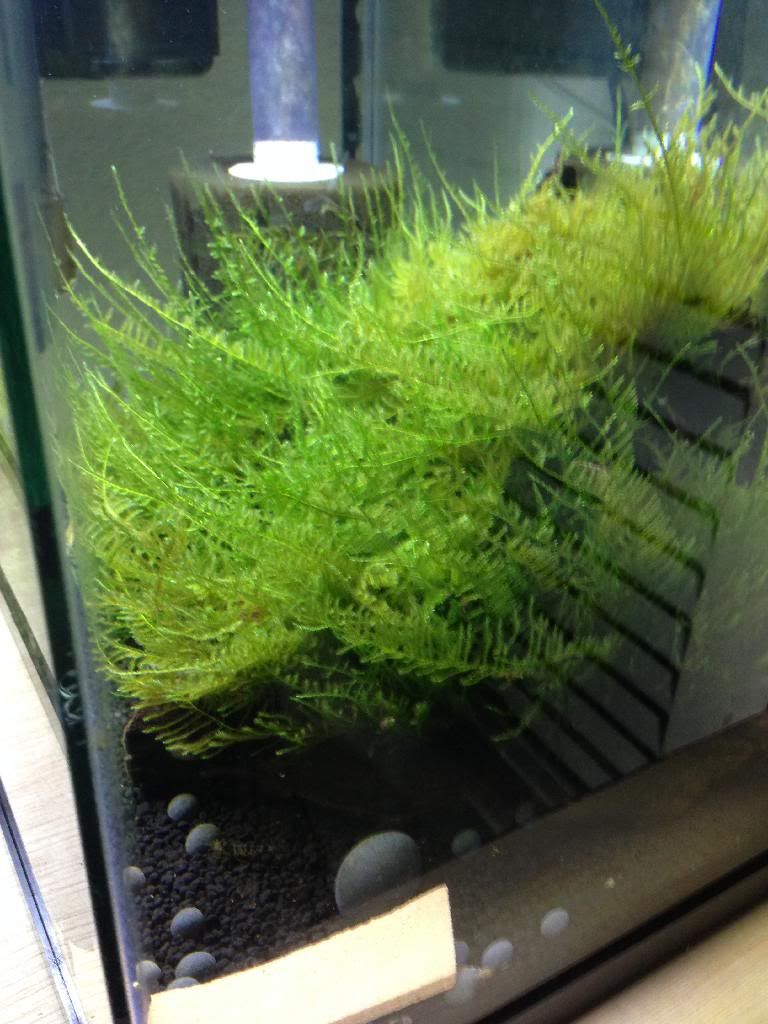 MOSS#4 FROM MY CBS TANK, JAVA MOSS 12.00 SHIPPED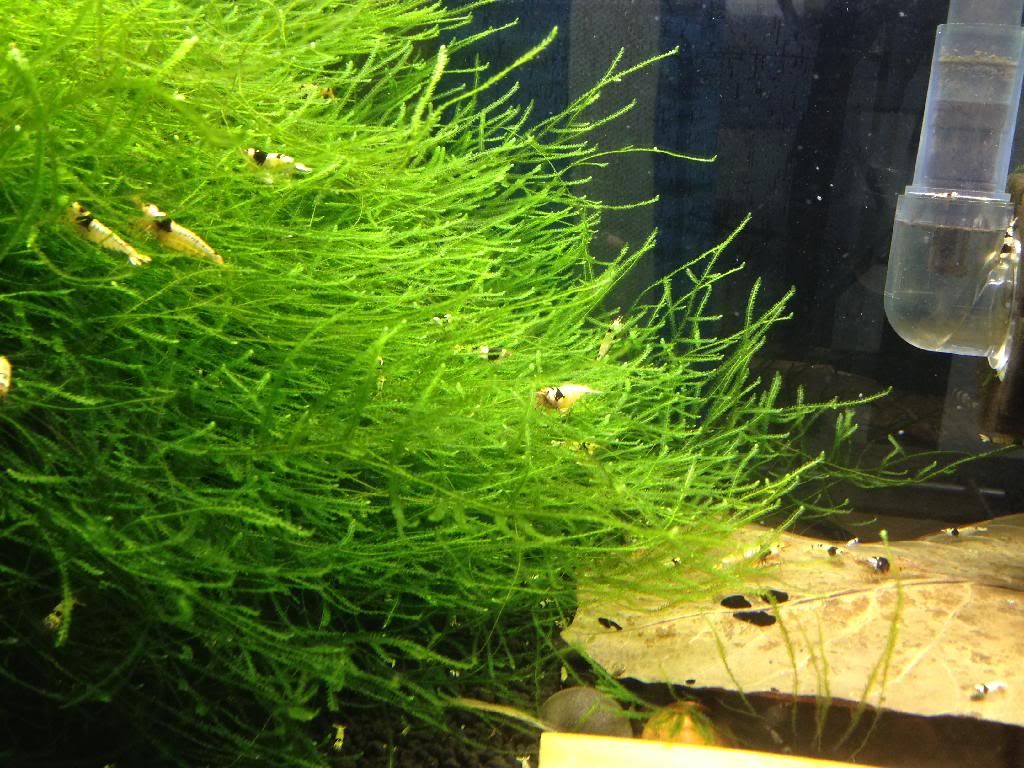 MOSS#5 FROM MY CRS TANK, IVE BEEN TOLD ITS FLAME OR ERECT, COULD BE A FEW MOSSES MIXED? 12.00 SHIPPED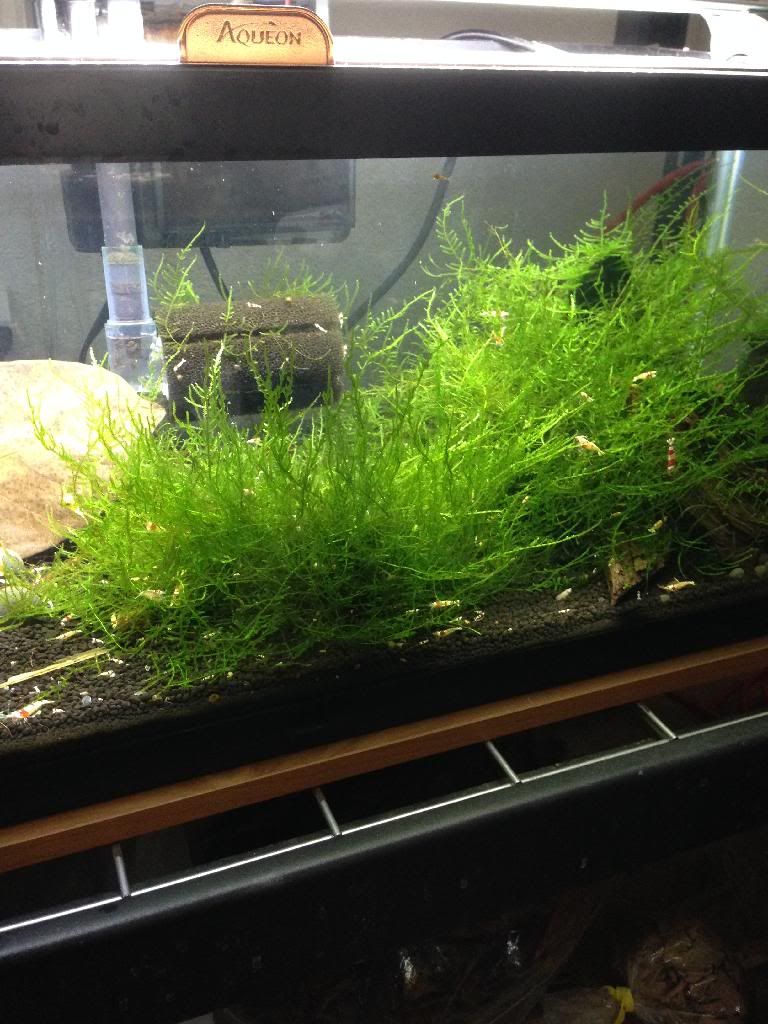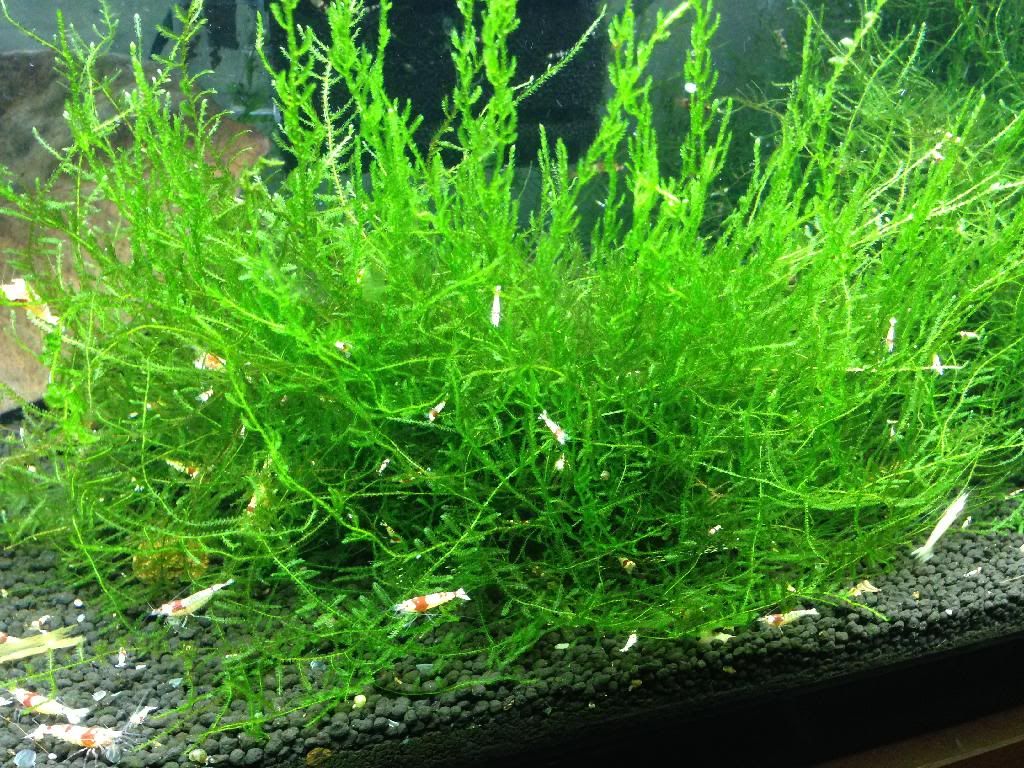 MOSS#7 SINGAPORE MOSS FROM CULL TANK $14.00 SHIPPED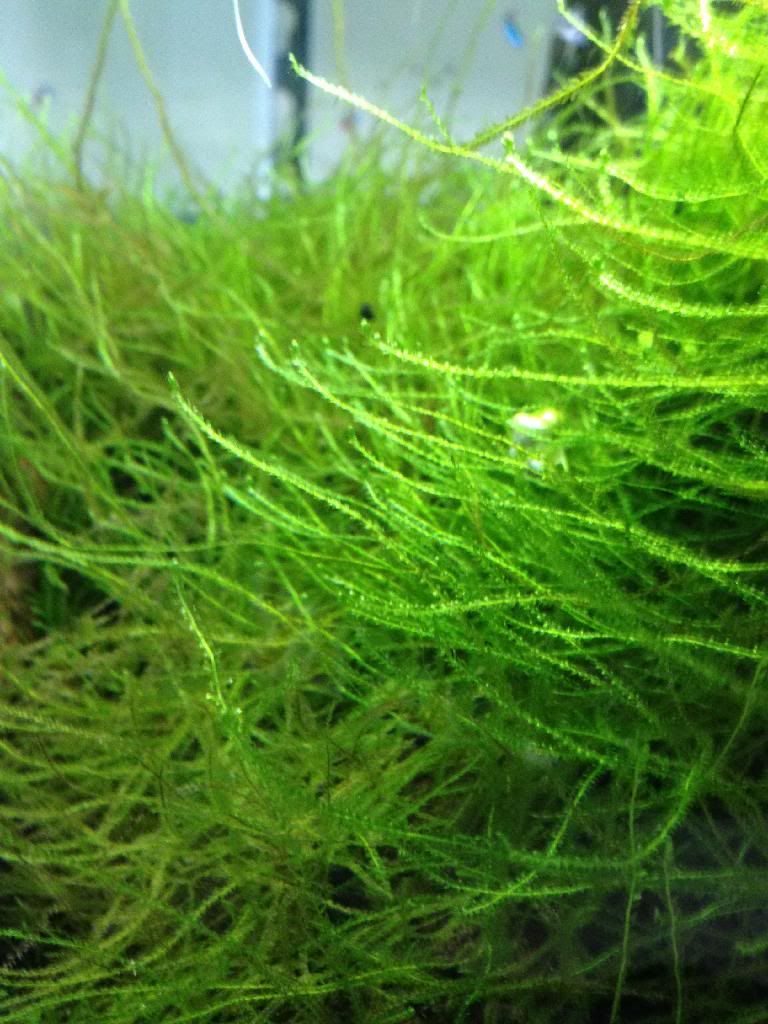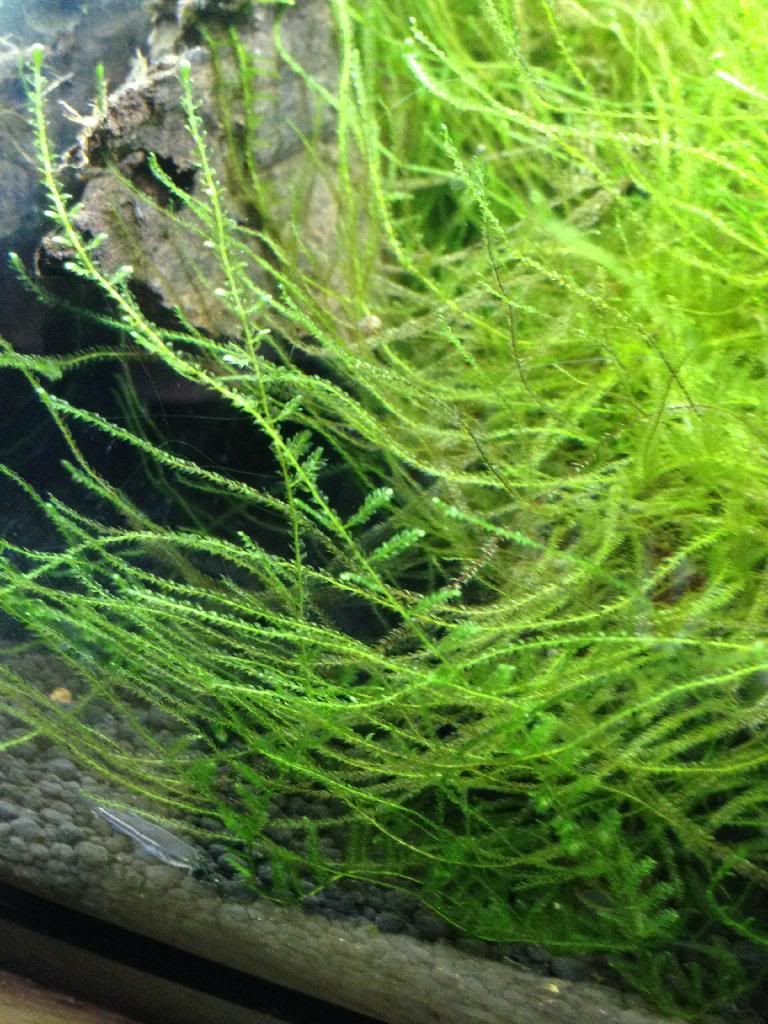 ANY QUESTIONS PLEASE ASK, ALL ORDERS COME WITH A FREE SAMPLE OF LOWKEYS FOOD.