·
Prodigious Plant Pundit
See last page for updated pics!
I got this tank as a present from my parents back in August. It's a great little tank and serves as the perfect distraction from my homework
What I find funny about this tank is that everything in it came from pretty much everywhere other than where I live. The Cabomba Silvergreen, Rotala rotundifolia, Staurogyne repens, Cabomba caroliniana, and the Cabomba furcata all came from New Jersey. The HC came from San Francisco, where I went on vacation and visited AFA back in June. The Sagittaria subulata came from Charlotte. The Hemianthus micranthemoides came from Pittsburgh when I went with my dad to go pick up his new car in February earlier this year. The Syngonanthus belem came from NYC and the Eriocaulon japan came from California. Well, actually, come to think of it, there is a little bit of Java fern 'Windelov' in there, which did come from here. But you can't really see it, it's only in there as a filler plant. But even the livestock came from around the country -- the shrimp came from Florida and the Endlers are from Kentucky.
***Latest Updated FTS:***
Specs (pun intended
)
Flora:
Cabomba caroliniana, Cabomba furcata, Cabomba silvergreen, Rotala rotundifolia, Hemianthus callitrichoides, Hemianthus micranthemoides, Staurogyne repens, Sagittaria subulatta, Eriocaulon sp. Japan, Syngonanthus belem, Microsorum pteropus 'Windelov'
Fauna:
3 PFRs, with several Class N Lime Green Endlers coming tomorrow (thanks again somewhatshocked/Jake!)
Equipment: Fluval Ebi 13 watt PCL, stock filter, nano glass drop checker
CO2:
Pressurized paintball CO2 @ 1.2 BPM
Ferts:
RootMedic RootCaps, Seachem Flourish Excel, soon to be replaced by RootMedic OneStep
Pics of the tank when it was first set up: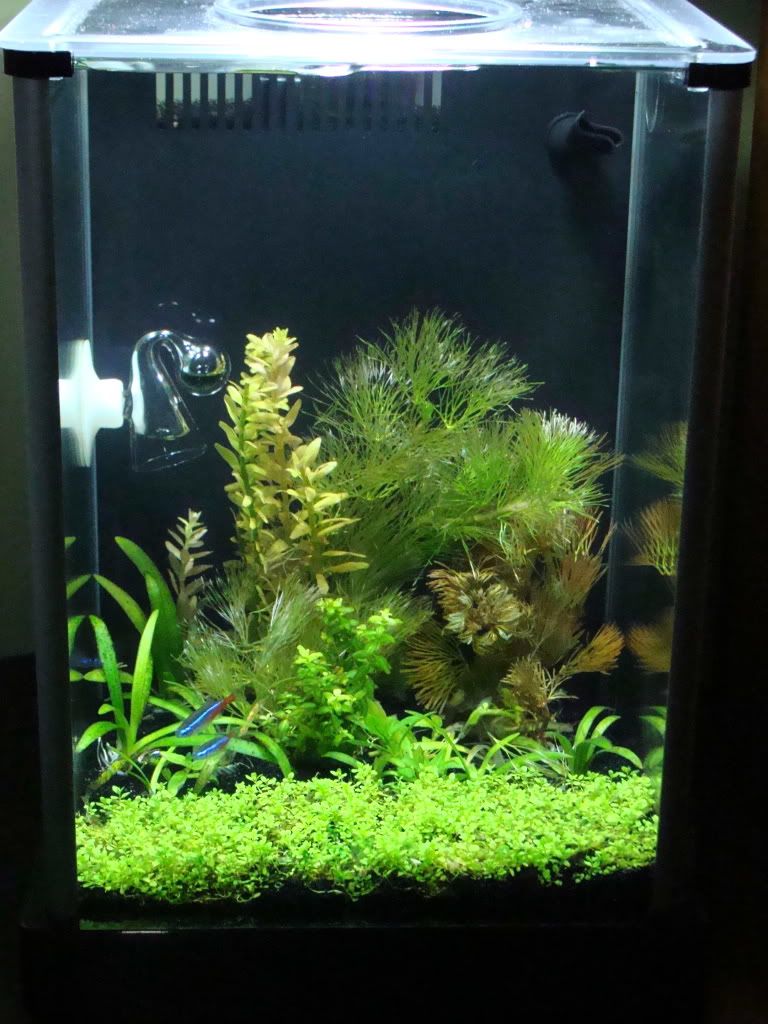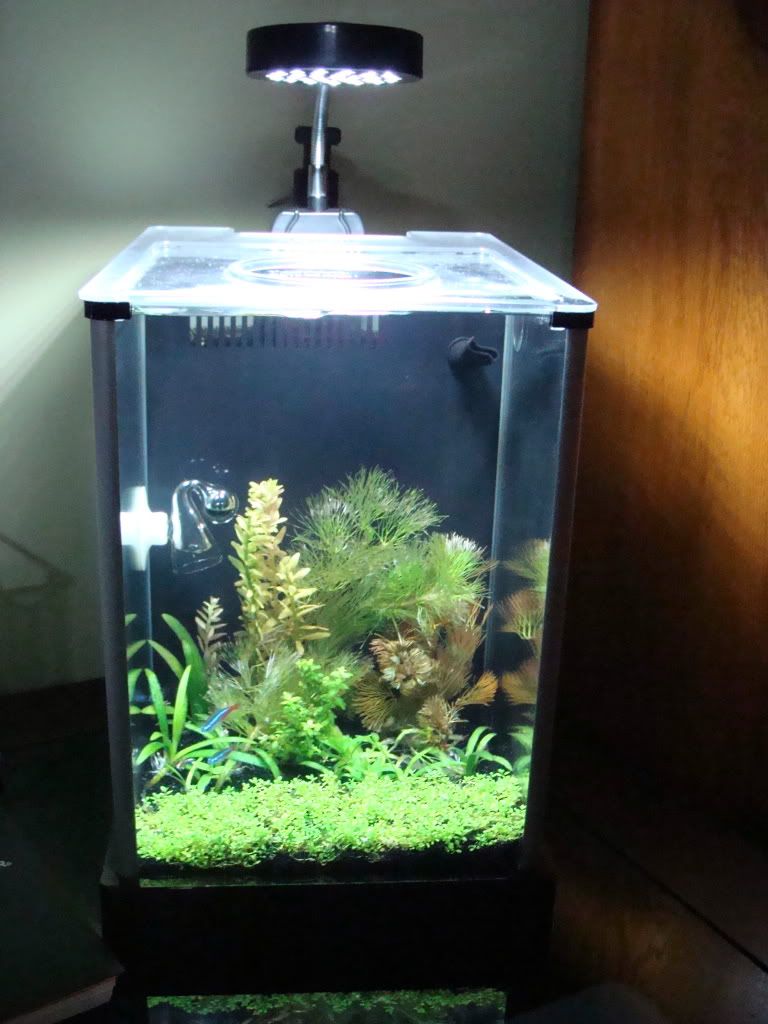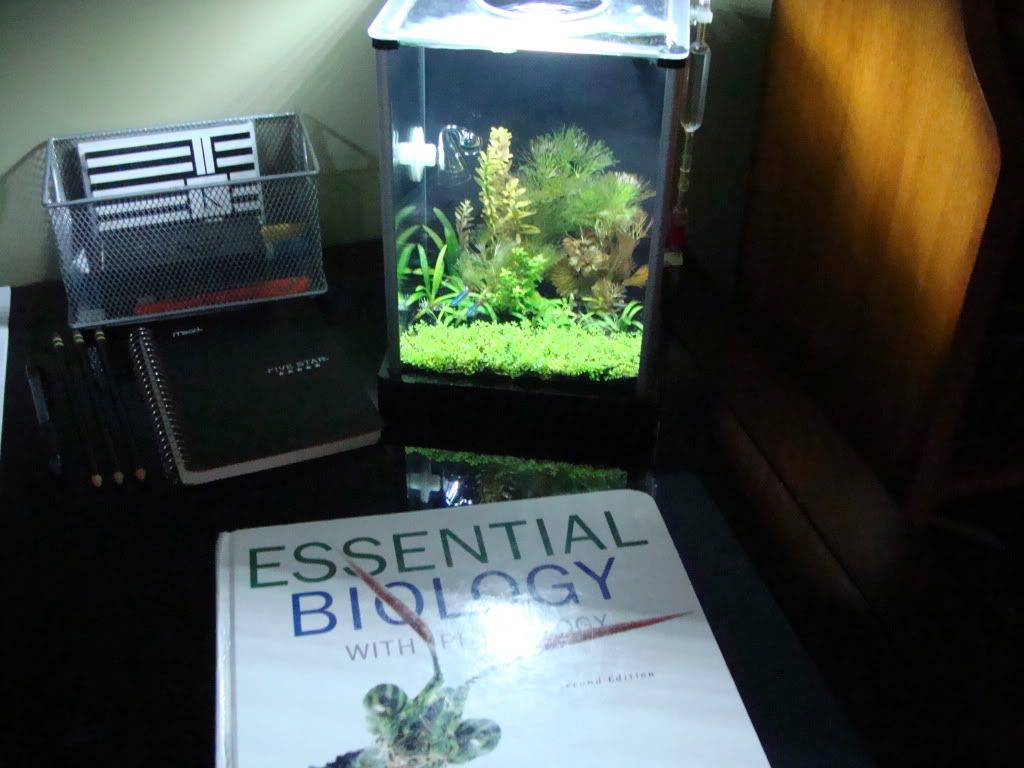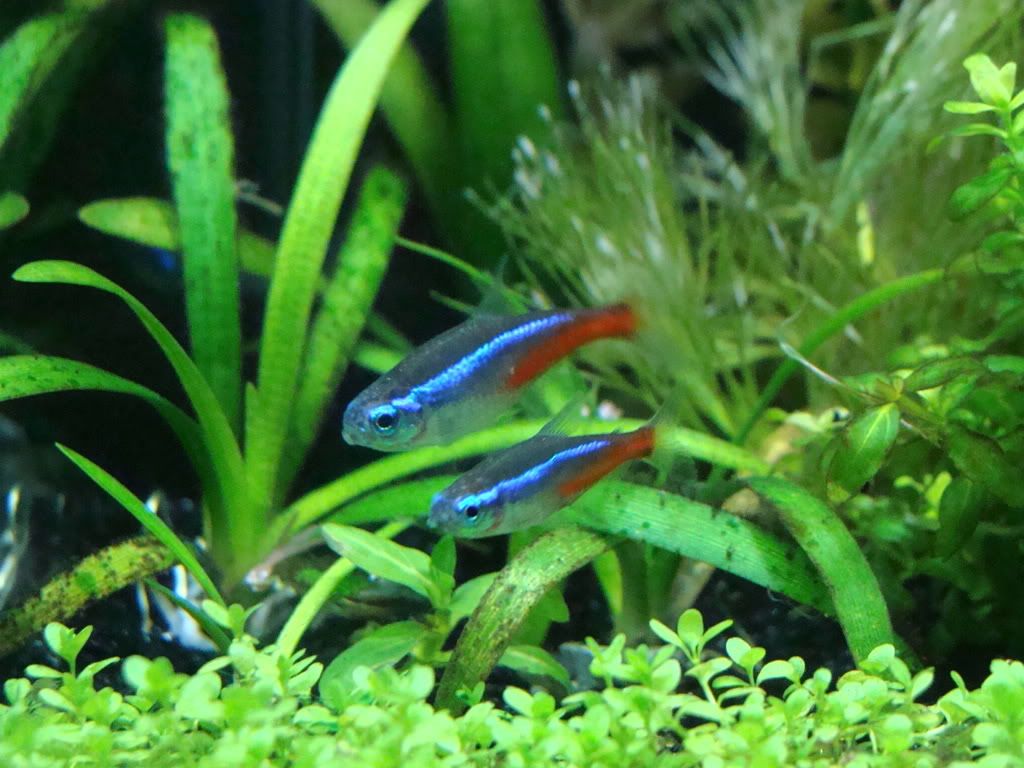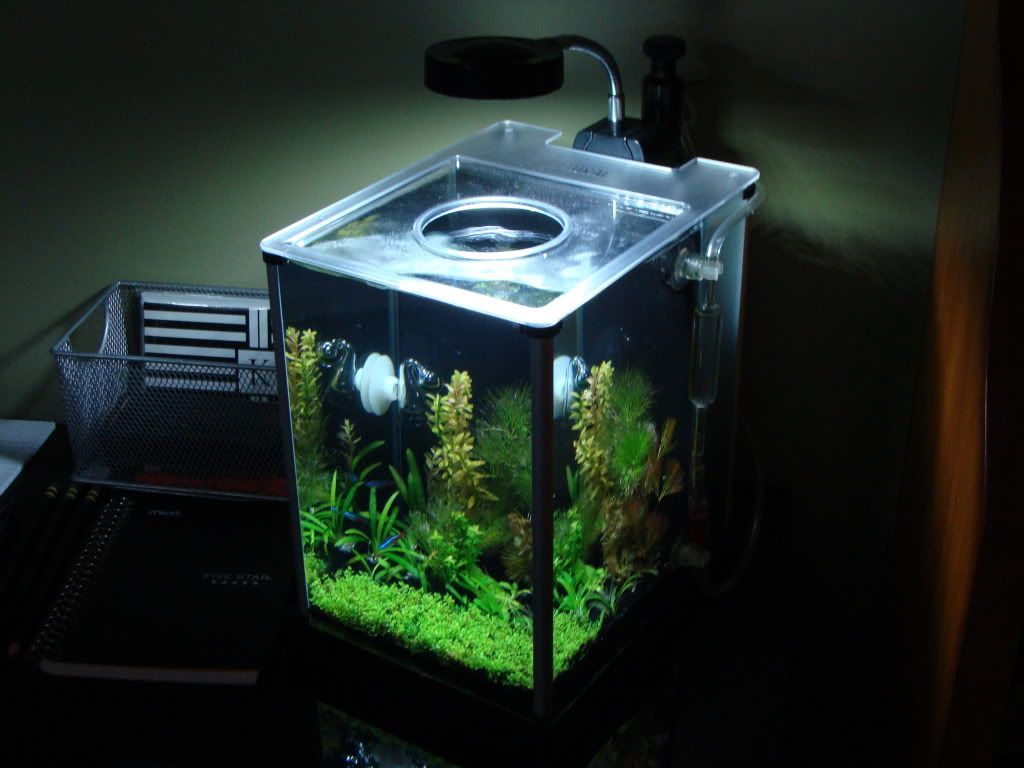 Enjoy! Please leave any suggestions on the scape or stocking or plants or anything!