·
Prodigious Plant Pundit
"Simplicity is the ultimate sophistication." -- Steve Jobs​
Most recent video:
http://www.youtube.com/watch?v=Uwz0m1UsLxA&feature=youtube_gdata
​
"Treeless Mountain"​
So, I finally have bought an ADA tank, specifically the ADA Mini S, as it fits the dimensions of my desk very well. This tank is to be a very simple, minimalistic, but modern setup. All of the equipment and materials have been carefully and thoughtfully chosen to fit the requirements of this goal.
Some of you may recognize this scape, or even the name. Saying that this tank is inspired by user Bsk's original Mini M setup would be a gross understatement -- perhaps a more appropriate name for this setup would be "Treeless Mountain V2" or something of the likes. A huge thanks to Bsk for graciously selling me the rocks for this scape.
Equipment:
-ADA Mini S (High clarity)
-ADA Aquasoil (New type) 3L
-ADA Seiryu stone (Thanks Bsk!)
-Archaea 30cm LED (All white LED version, thanks Forrestp38829)
-Custom 10mm acrylic lily pipes (ADA mini style, thanks Fishkykid1!)
-Zoomed 501 canister filter
-Paintball CO2 (Jaggedfury style)
-Knockoff ADA bubble counter, check valve, and diffuser
Flora:
Planning on HC, although I may cave and use the UG I have. Opinions? Also have some Erios that I might try to fit into the scape, although I don't know if they'd really "flow" with it, you know?
Fauna:
Placed an order with Msjnkzd for 5 CPDs, in addition to my 2 algae-devouring, giant Amanos. Maybe will add some CRS at some point. Or PFRs. Again, opionions?
Fertilization:
RootMedic OneStep and possibly Excel.
Photography
Lots of people have asked what I shoot with.
- Nikon D7000
- 55-300mm Nikkor lens
- 18-105mm Nikkor lens
- Macro extension ring (for shrimp macros)
And without further ado, I present to you my tank: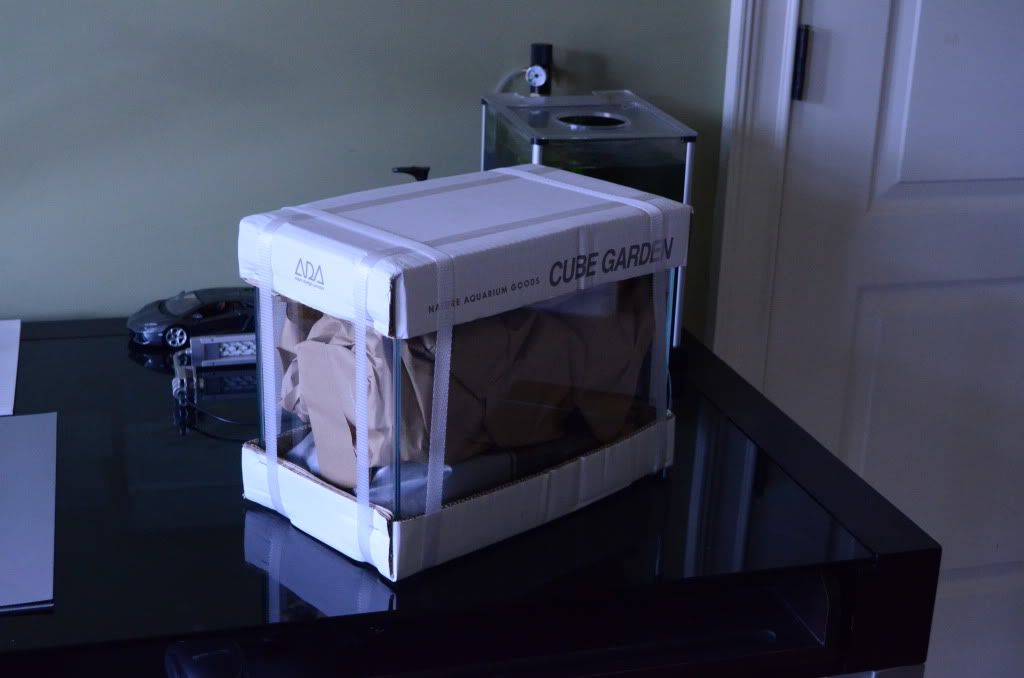 Delivered!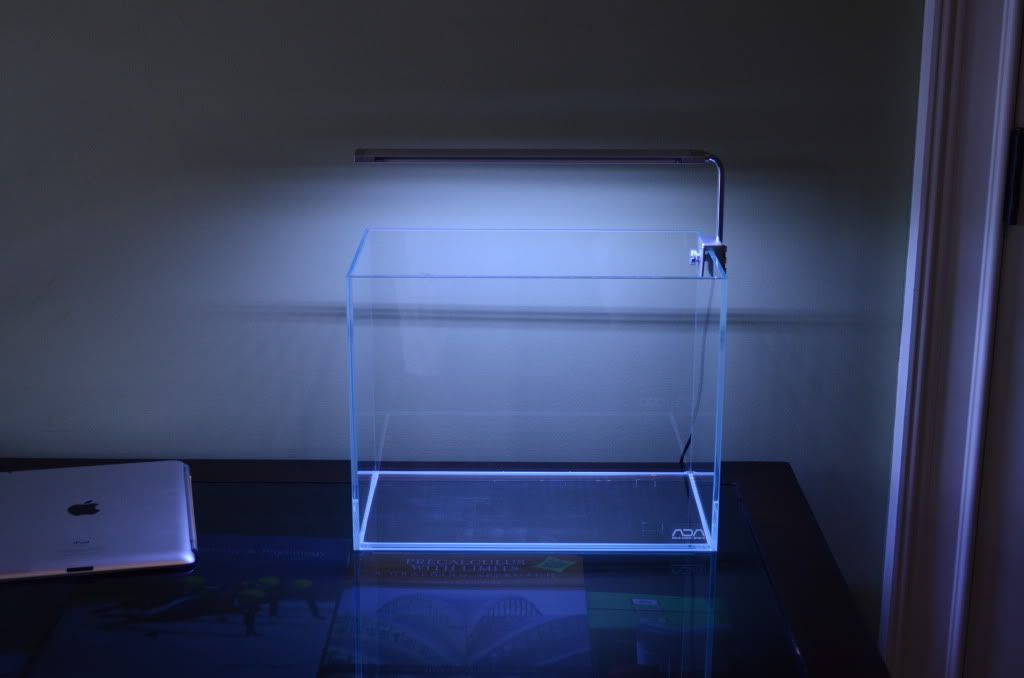 Empty on my desk. This tank is going to fit my desk's minimalistic theme very well. In fact my entire room I try to keep in such a fashion. It's just nice... I guess I'm just kind of obsessed with the concept of simplistic design. And it certainly turns heads when people come over and marvel at the fact that this is a room inhabited by... a teenager! And it's... neat, and clean!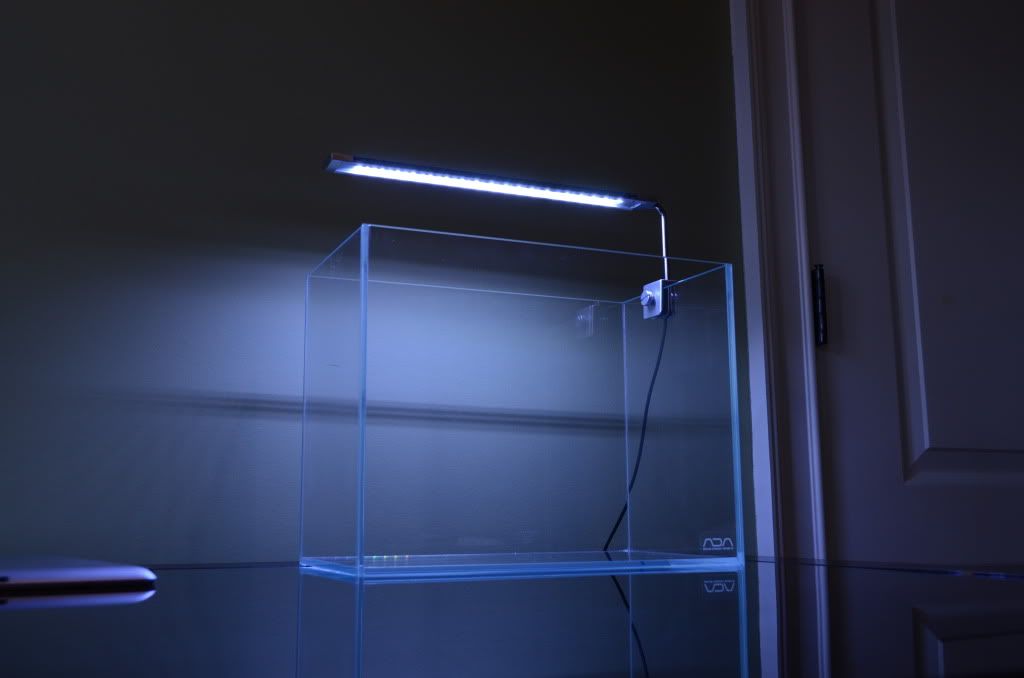 This light is just awesome. It really looks like the Apple TV remote. Which, admittedly, is part of the reason I decided on it. lol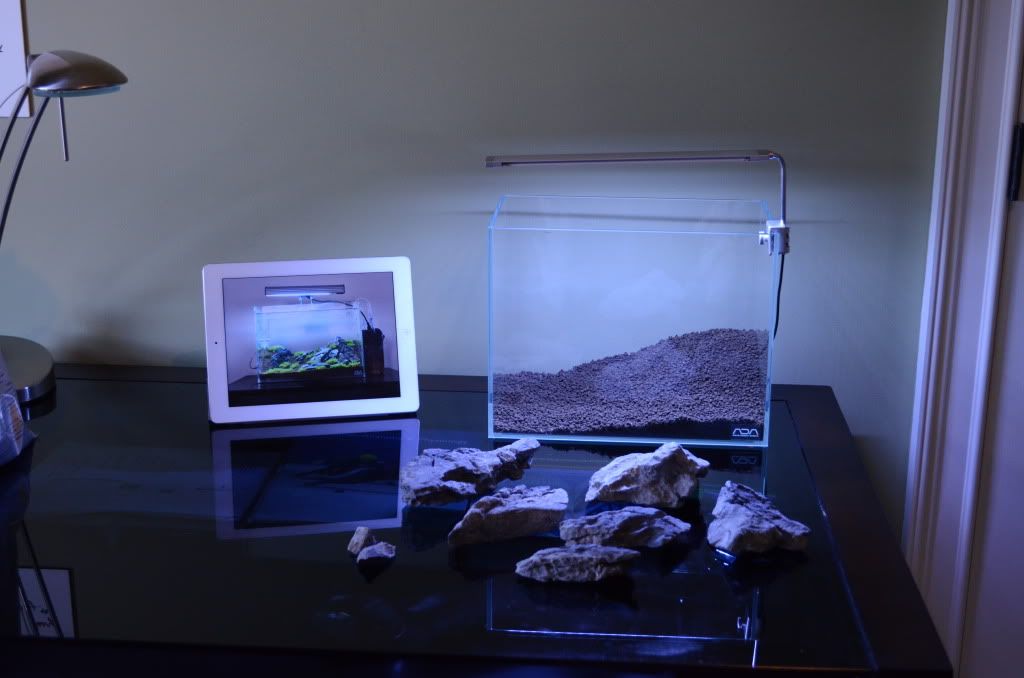 Scaping. Sorry the light isn't properly screwed on in this picture!
Scaped. Any suggestions?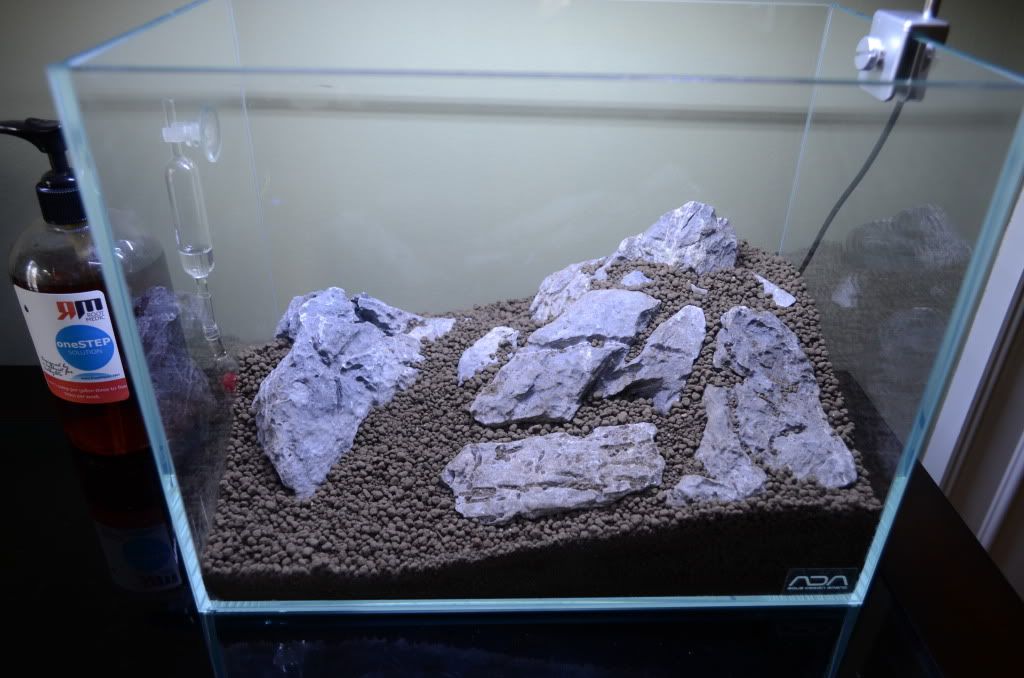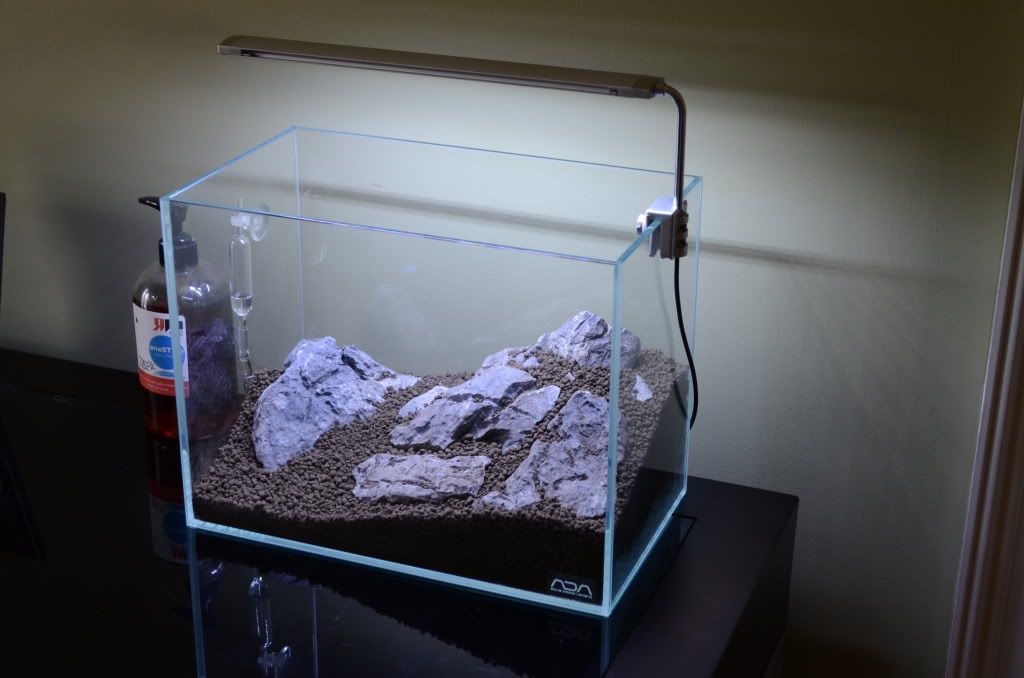 Here's a couple of pics from Bsk's original scape:
So guys (and girls!) let me know what you think!