Ok, so I had it with the mixed communities. I've started to prefer a more natural biotope aquarium. With the introduction of wild apistos a few months ago, I decided they deserve a more natural-looking habitat.
The stats:
Aquarium: 29-Gallon
Fish: 6 Glowlight Tetras, 1 Dwarf Neon Rainbowfish, 1
Apistogramma cacatuoides
pair, 1 Albino Hi-Fin Corydoras Catfish
Lighting: 80 watts; 2 AGA florescent hoods, one single (20 watt) and one twin-tube (60 watt)
Substrate: 2 bags of Seachem Original Flourite
Extras: Marineland Submersible 100 watt heater, DIY CO2 System
Plants:
Echinodorus amazonicus, Mayaca fluviatilis, Vallisneria, Alternanthera reineckii
(old A. reineckii died, will add more at some point),
Microsorum pteropus, Rotala indica, Echinodorus parviflorus
Decorations: 3 pieces of driftwood, 1 Terracotta pot (will add one more at some point)
Mind you, there is algae on the plants due to a previous inbalance of nutrients, but I don't have my main filter on the tank and I haven't bothered to "dust clean" the tank yet (waiting till the DIY CO2 is straightened out).
So this is from last December, I changed it since then, and then again, but here's the before: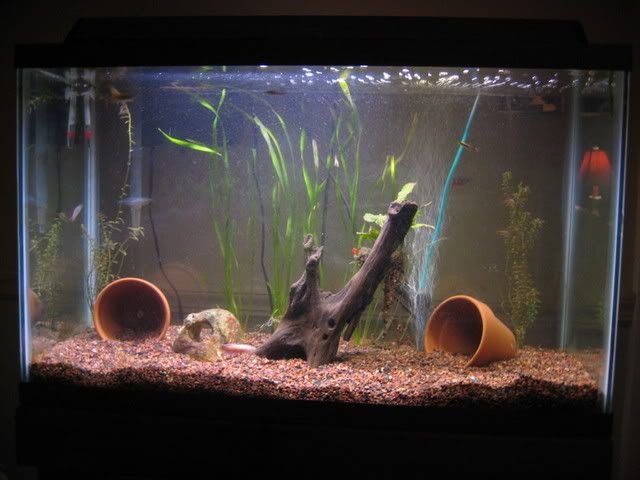 AFTER... Algae on the back is evident, but believe me, it was a LOT worse before LOL. Four Amazon swords in the back, two dwarf swords in the left front with vals behind them, and cambodia (I think) in the off-center right, rotala indica in the far right front, and will attack java fern to far right driftwood:
Full tank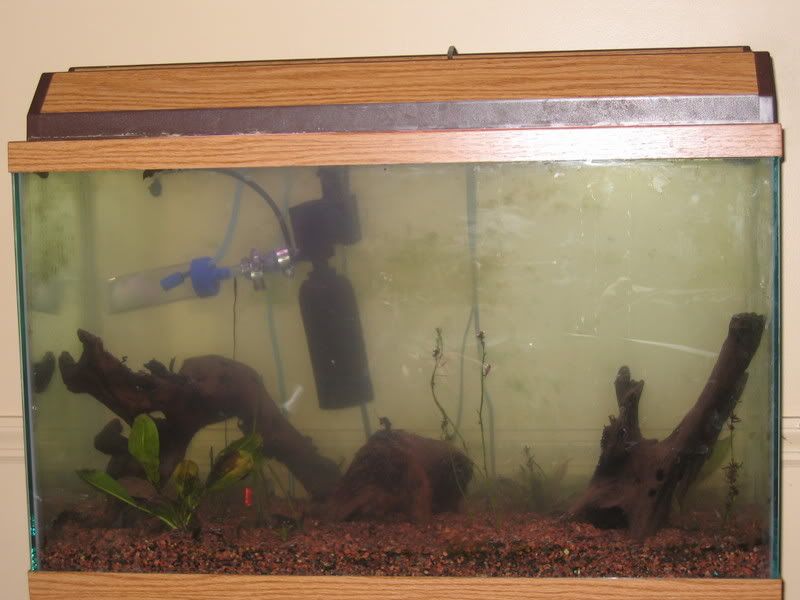 Right side
Angled
DIY CO2 Reactor... Temporary connector between chamber and powerhead out-take
Front light only (20 watts)
Right scape
Close up of previously noted temporary DIY connector
I'm loading more pictures of the temporary holding tank later, but here's Hyphen (my cory) in the holding tank. The tank appear purple since it had a purple hood (which doesn't work) so I put the 10-gallon's hood on top for a cool color affect:
And a few of the unplanted 20-gallon: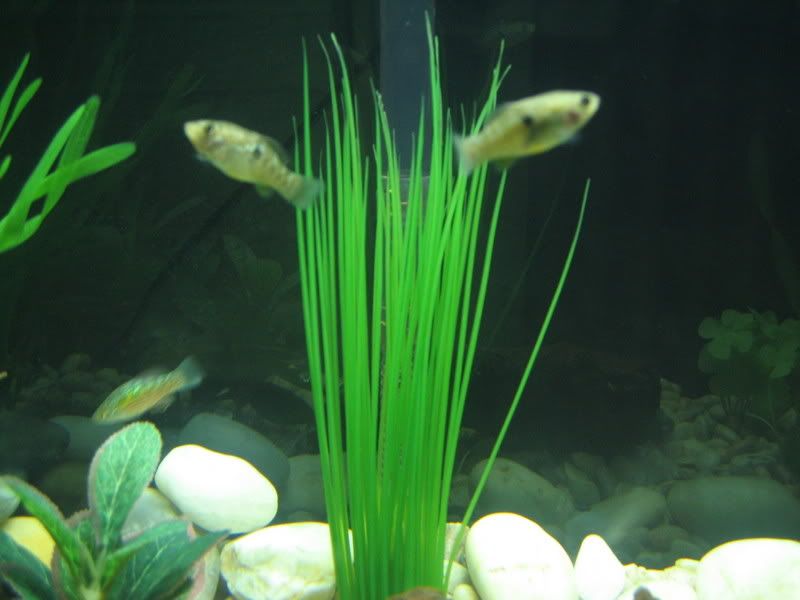 Taken in slit between filter motor and filter media housing - notice the black shadow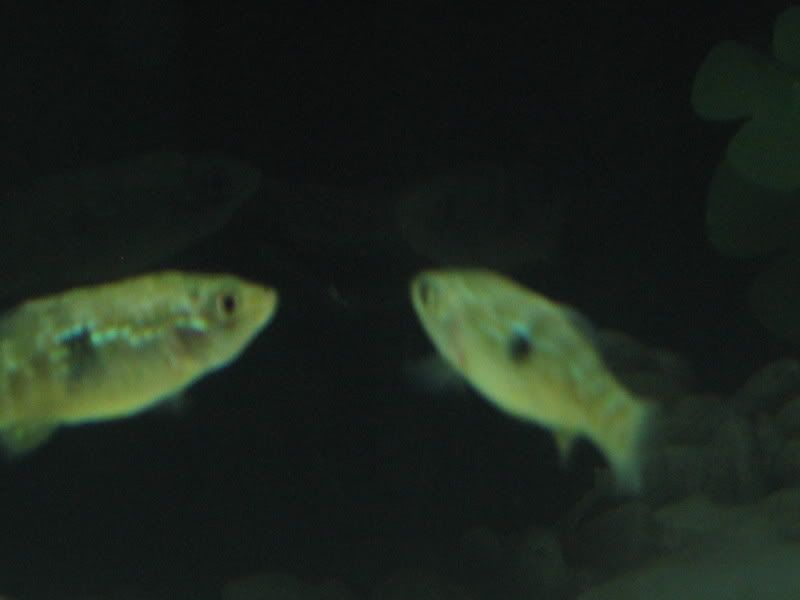 Still learning how to use the camera. Any tips are appreciated
!