Tank: Aquatop High Clarity Low Iron Glass Cube 7.13 Gallons
Light: Finnex Fugeray 12" & Fugeray-R
Substrate: EcoComplete Black with a thin layer of Osmocote Plus at the bottom
Filter: Zoo Med 501 w/ Ehiem Substrat and Purigen
Heater: Catalina 50w
CO2: 5 lbs tank w/ Fluval nano diffusor
Flora: Rotala sp. colorata and green, Alternanthera Reineckii Mini, dhg belem
Fauna: 8 corydoras pygmaeus,
? ramshorn snails,
3 Chili Rasboras
2 Ginga Rubra guppies
3 Microrasbora erythromicron
1 Sparkling gourami
1 Amano shrimp
Decor: Buddha head I bought off ebay, looks to be made of concrete.
After seeing a few very well done "Buddha" tanks, I wanted to do on of my own in the living room. My wife is acutely aware of my growing MTS so I had to keep it small "nice looking".
I started with a dry start with the Eleocharis Belem and three tiny downoi plantlets. After 2 months I lost patience and flooded the tank. The E. Belem grew so slowly, it just started barely shooting out runners. The downoi on the other hand doubled in size.
I love the pymy corys! They are such an energetic fish. I hope I didn't make a mistake by putting them in a newly setup tank. My parameters look good since the media in hob is from a established filter canister filter.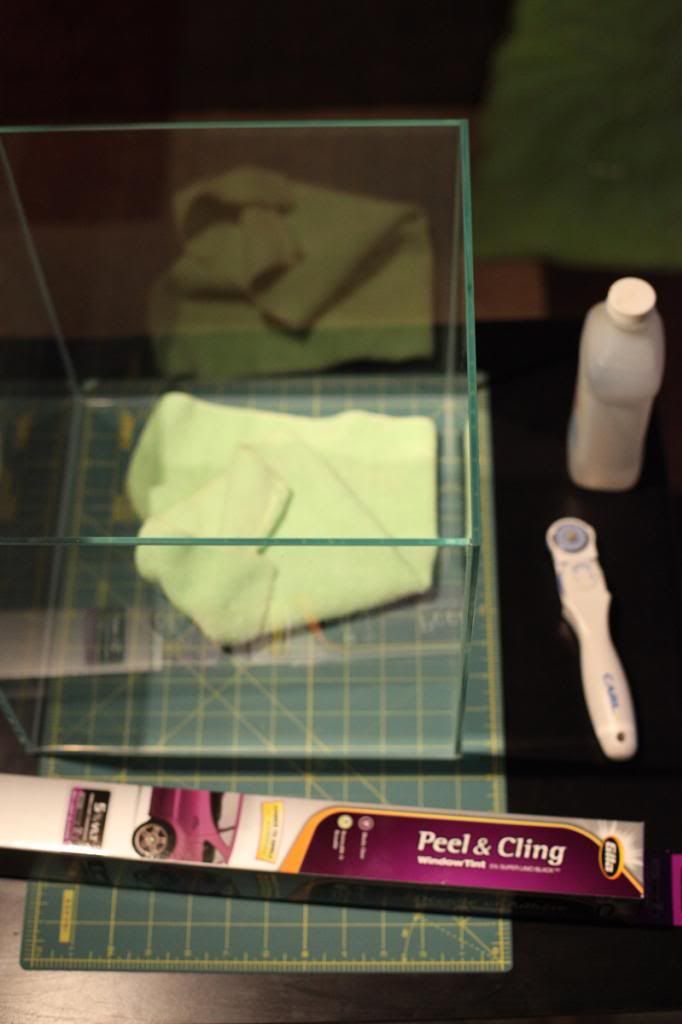 I used self adhesive window tint to black out the back of the tank.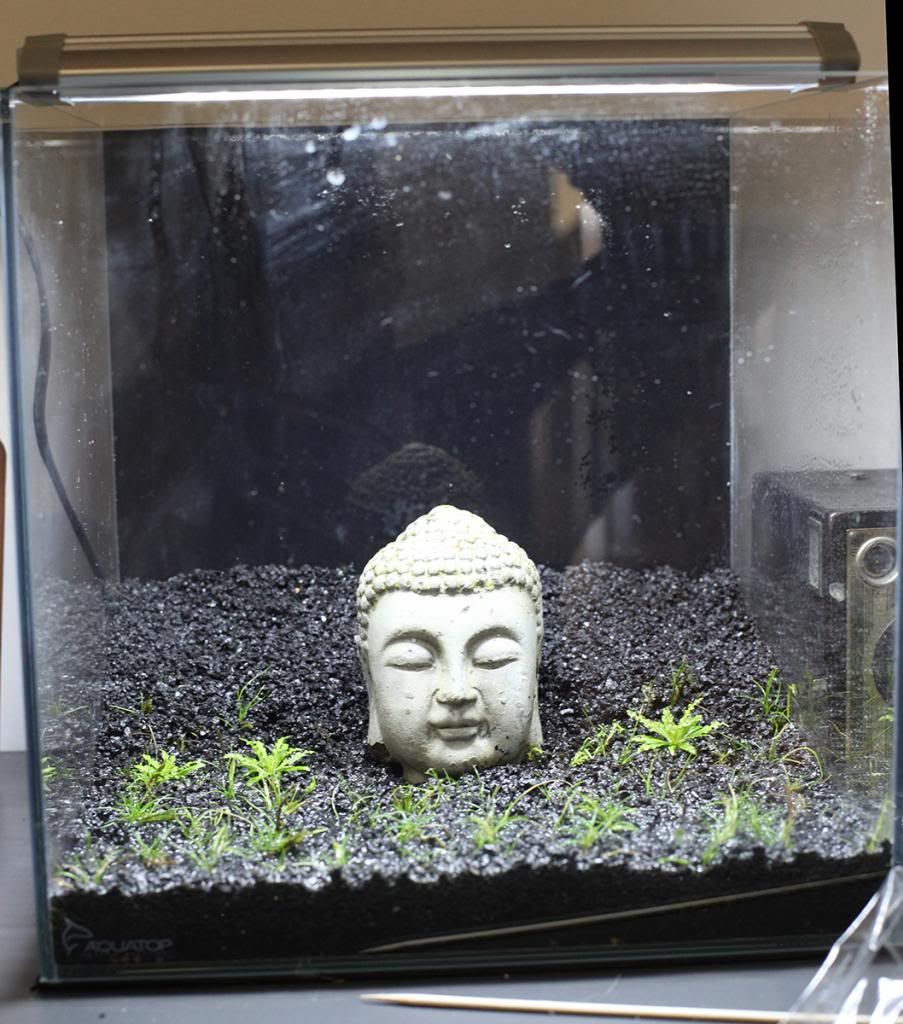 Right before planting and flooding the tank. I didn't bother photo documenting the last 2 months since it mostly looked like this. Maybe E. belem wasn't the greatest choice to go with dsm?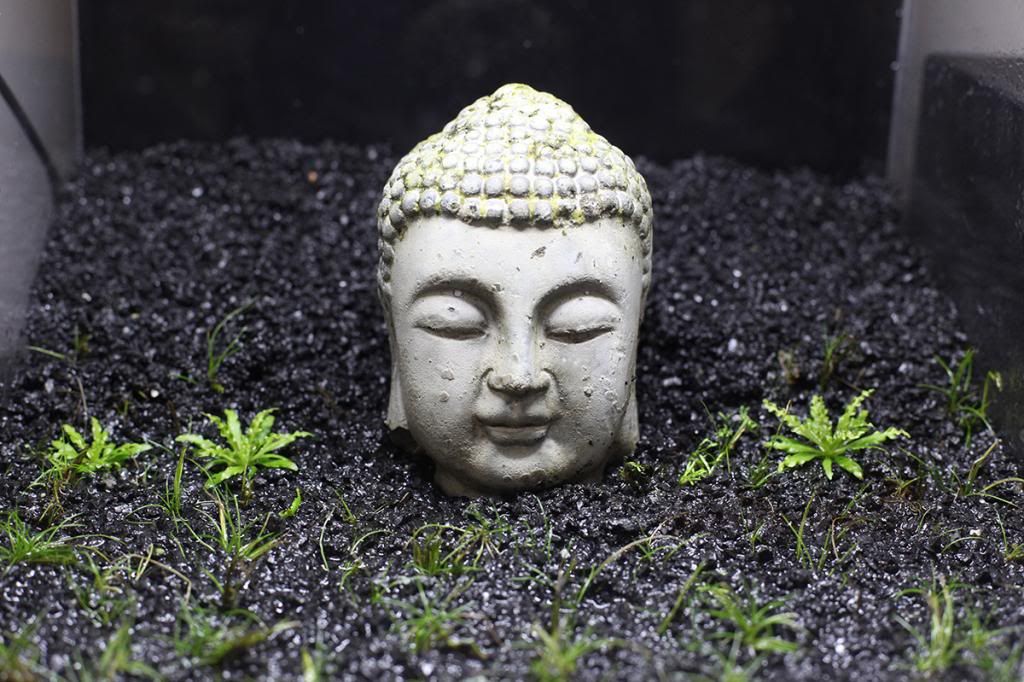 e. belem high after 2 months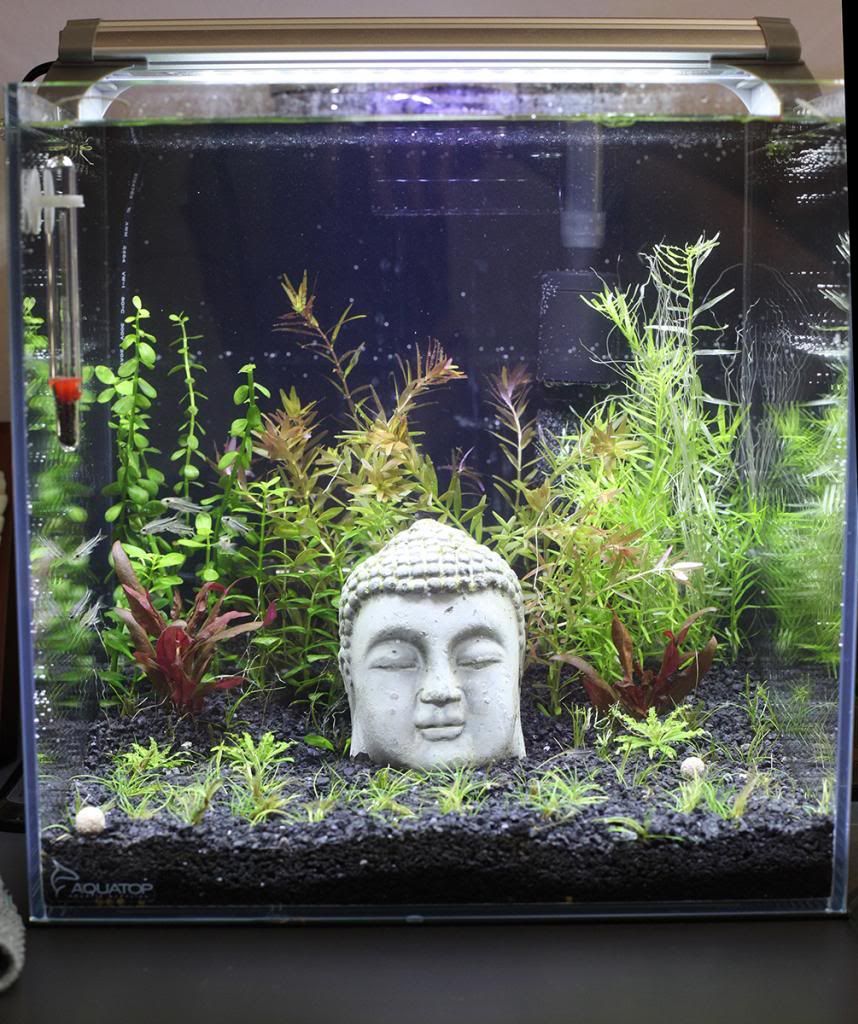 Finished tank...for now.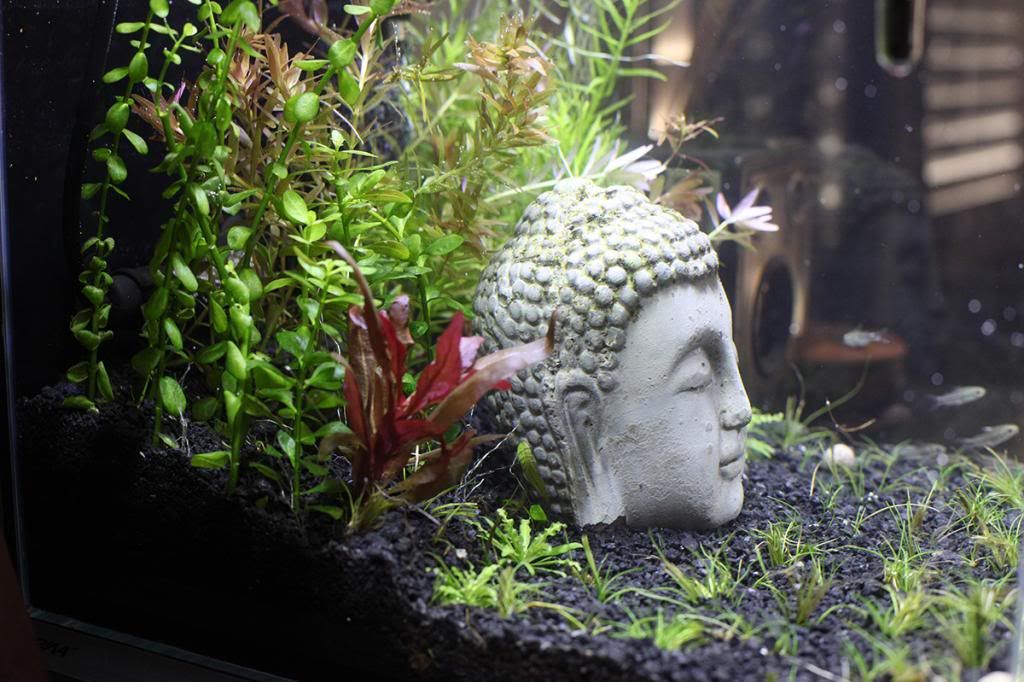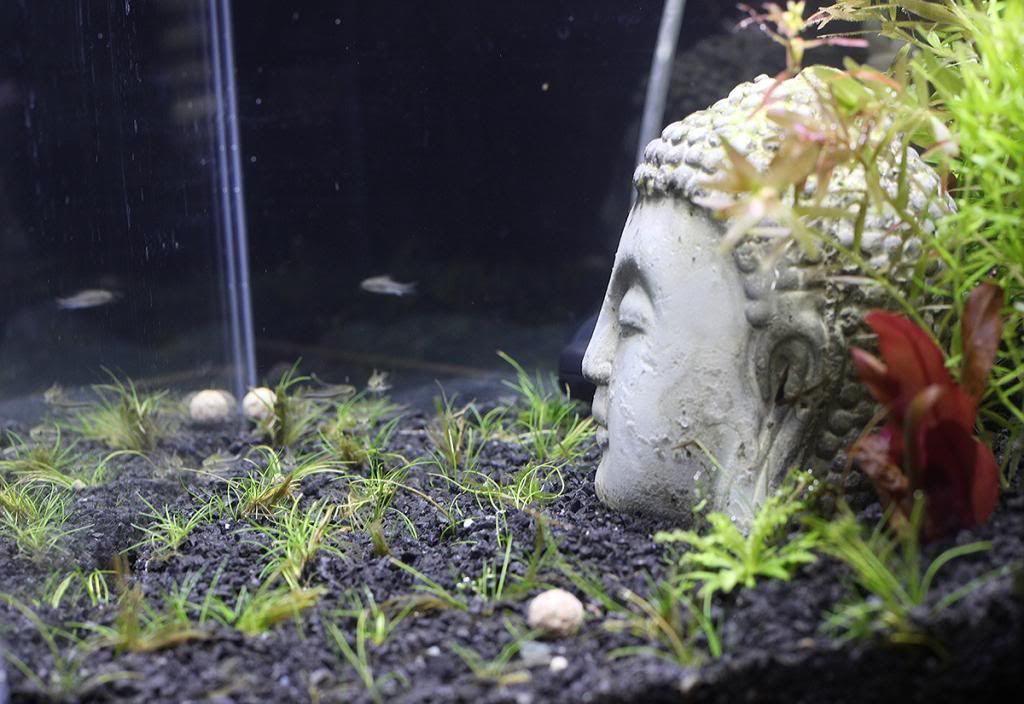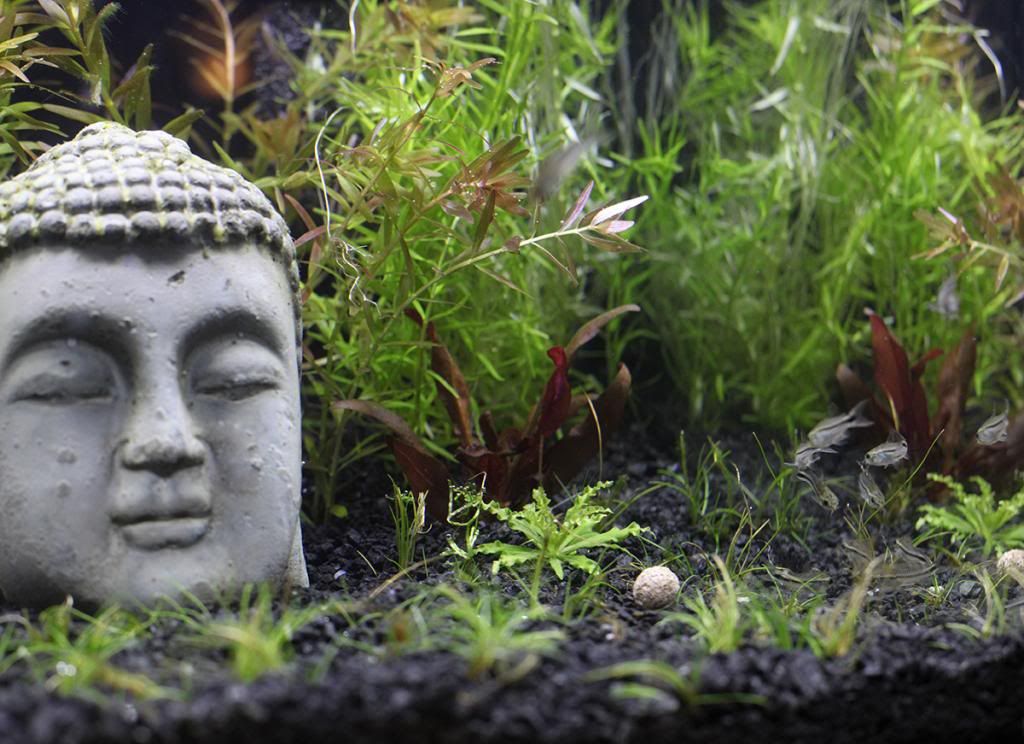 Corys shoaling.