Firstly, Im a newb to this. As in two months new. I want to thank you guys for all the help ive received so far with probably silly questions.
Also, thanks JennaH for taking pictures of your tank! Thats what swayed me into buy this one.
Anyhow, I just set it up last night and let everything settle. Its the Mr. Aqua 12gallon 36 x 8 x 9. It really does look like a very quality tank, although ive never seen an ADA in person. All the sides are flush. Has a nice bevel on all of the edges. I feel like I didnt waste my money on it.
Right now it just has a bunch of Echinodorus tenellus (i forgot the new name of it). I even trimmed some down short for a 'foreground plant' which is kindof cheating. And there are some blyxa's in there that were on their way out in my last tank. Hopefully they recover.
The substrate is 'Black Diamond' sand blasting media that I picked up 50lbs for 7$. I was worried they'd eat floating black bits thinking its food, but no dead fish yet. All of the plants have been growing in regular gravel the past 2 months...Im hoping this substrate with the Flourish roottabs i stuffed in it will give me better results since all of the plants are pretty yellow.
Here it is. Pardon the lacking camera skillz.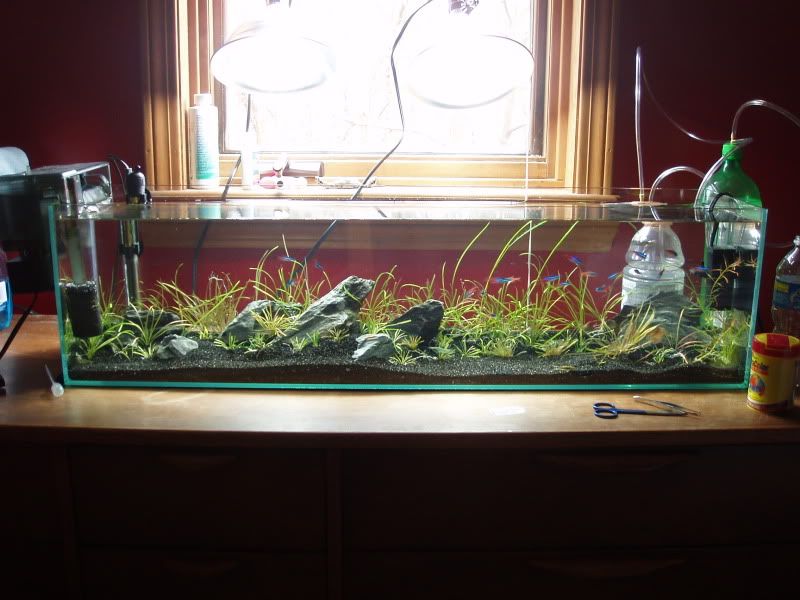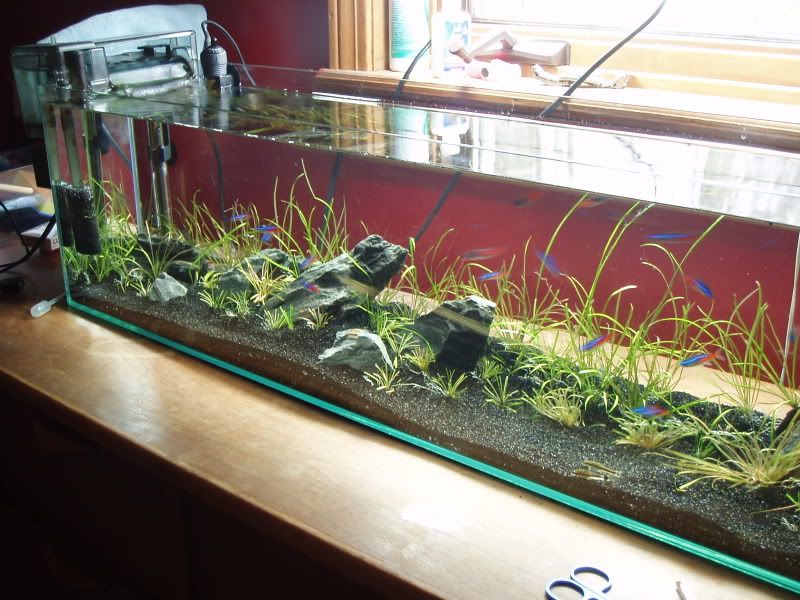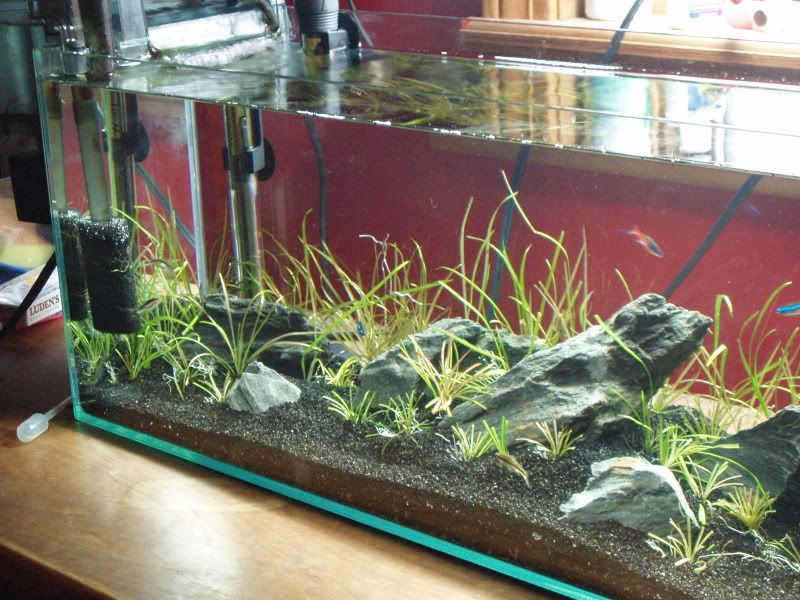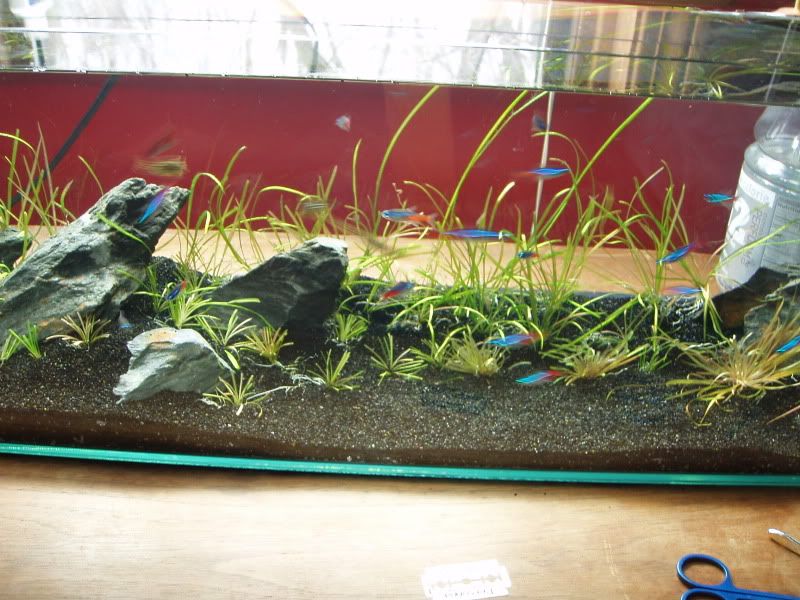 I found the rocks on the side of a local river yesterday and gave them the boiling water treatment. Right now there are 19 neons, 3 oto's, 3 zebra danois and 2 ghost shrimp. I think thats probably bordering on the high side, but they all seem pretty comfortably in there due to the width.
Right now ive only got sunlight from the window, and two 15w CFL's pointed at it from my blinds that I can kindof raise and lower. Today's mission is to design something adjustable to hang 3 of those lights from above the tank.