Hey this is my first tank journal starting from initial setup of the tank. Been lurking on the forums for a while building my own low-tech budget tank and then I got hooked and decided to go for the good stuff.
It's an ADA 60p on a home-made stand. Right now I just have the new Amazonia Soil and Nile sand with some rocks while I'm deciding on the layout.
Setting up the sand:
Soil, sand, and rock layout as of now: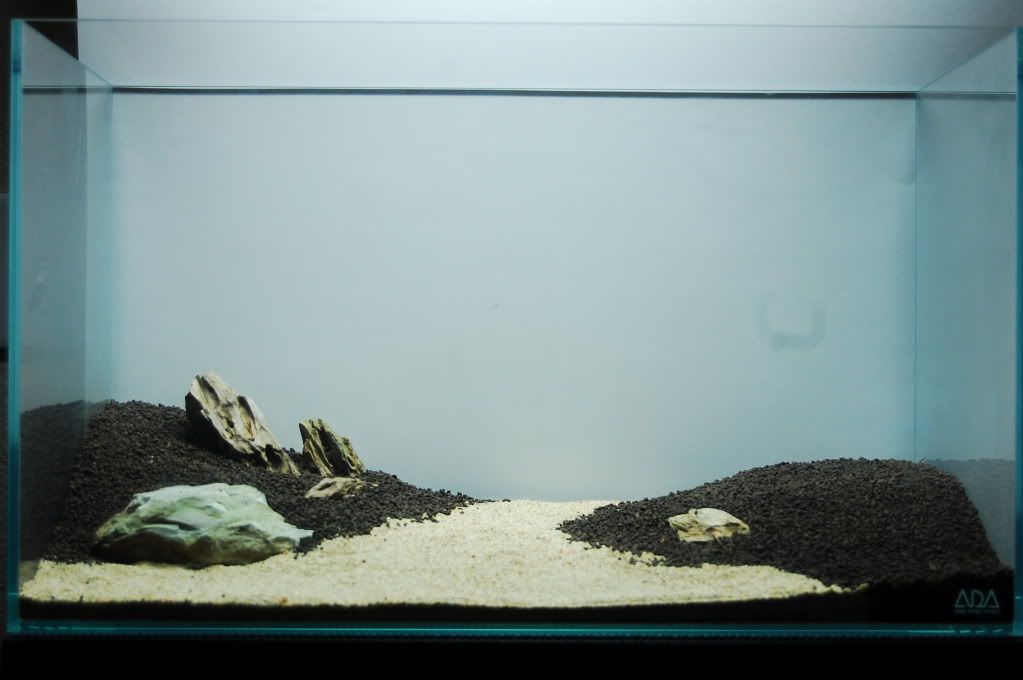 Full shot:
sorry it's dark I'll get a better shot of the stand and everything later
Inside the cabinet with some equipment: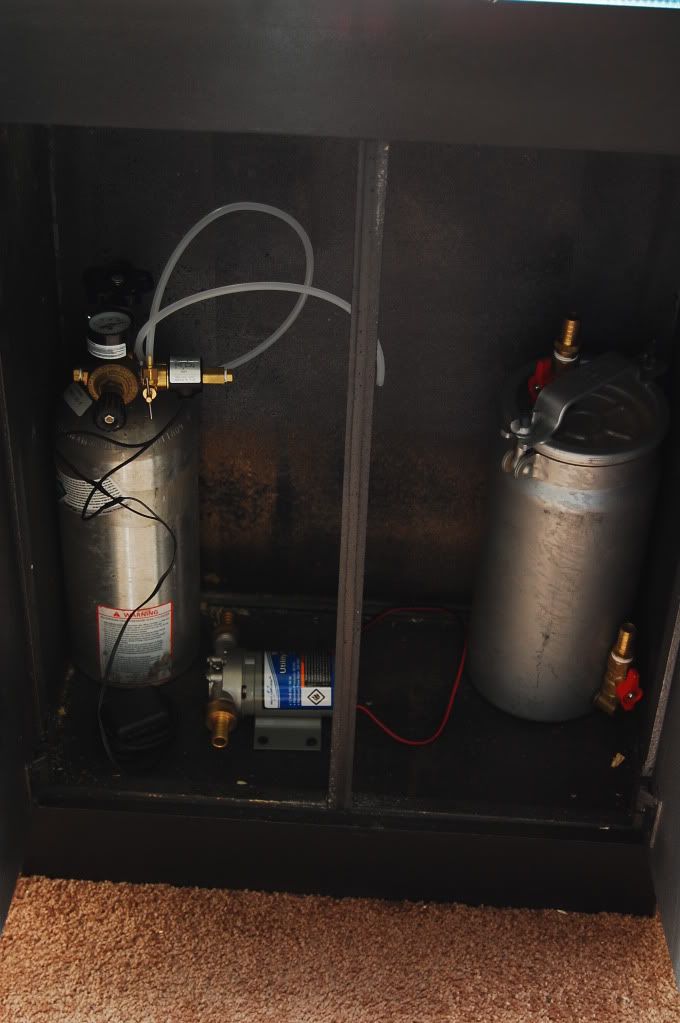 Crappy paint job on the inside, I got kinda lazy with it :x
I have a branchy piece of manzanita driftwood from my first setup with moss and regular/needle-leaf java fern that will go on the right side.
I'm also gonna carpet the sides with dwarf hair grass and include stem plants in the corners and put some crypts in there somewhere.
This is all the stuff I'm intending to put in there so I'll upload more pictures as I get it set up.
Let me know what you think, I'm open for critiques!
Specs:
- Tank: ADA 60p
- Stand: Custom made stand to fit the tank
- CO2: 5lb tank, single gauge regulator
- Filter: DIY filter made out of an aluminum canister
- Light: ZooMed 24" Fixture suspended from an overhead shelf.
Flora:
- Eleocharis Parvula (Dwarf Hair Grass) carpet
- Cryptocoryne Wendtii
- Bacopa Caroliniana
- Mayaca Fluviatilis
- Lindernia sp. 'India'
- Clinopodium Brownei (a.k.a. Lindernia Anagallis)
- Alternanthera Reineckii
- Hemianthus Micranthemoides (Baby Tears)
- Hemianthus Callitrichoides (Dwarf Baby Tears)
- Hydrocotyle Verticillata
on the driftwood:
- Microsorum pteropus (needle leaf/ regular/ wendelov)
- Christmas Moss
- Mini Pellia
Not sure what kind of fish I want yet so let me know if you have any suggestions for that. I know I at least want oto's and/or cory's, some shrimp, and cool schooling fish.
Thanks for looking and I'll keep you guys updated as it progresses!